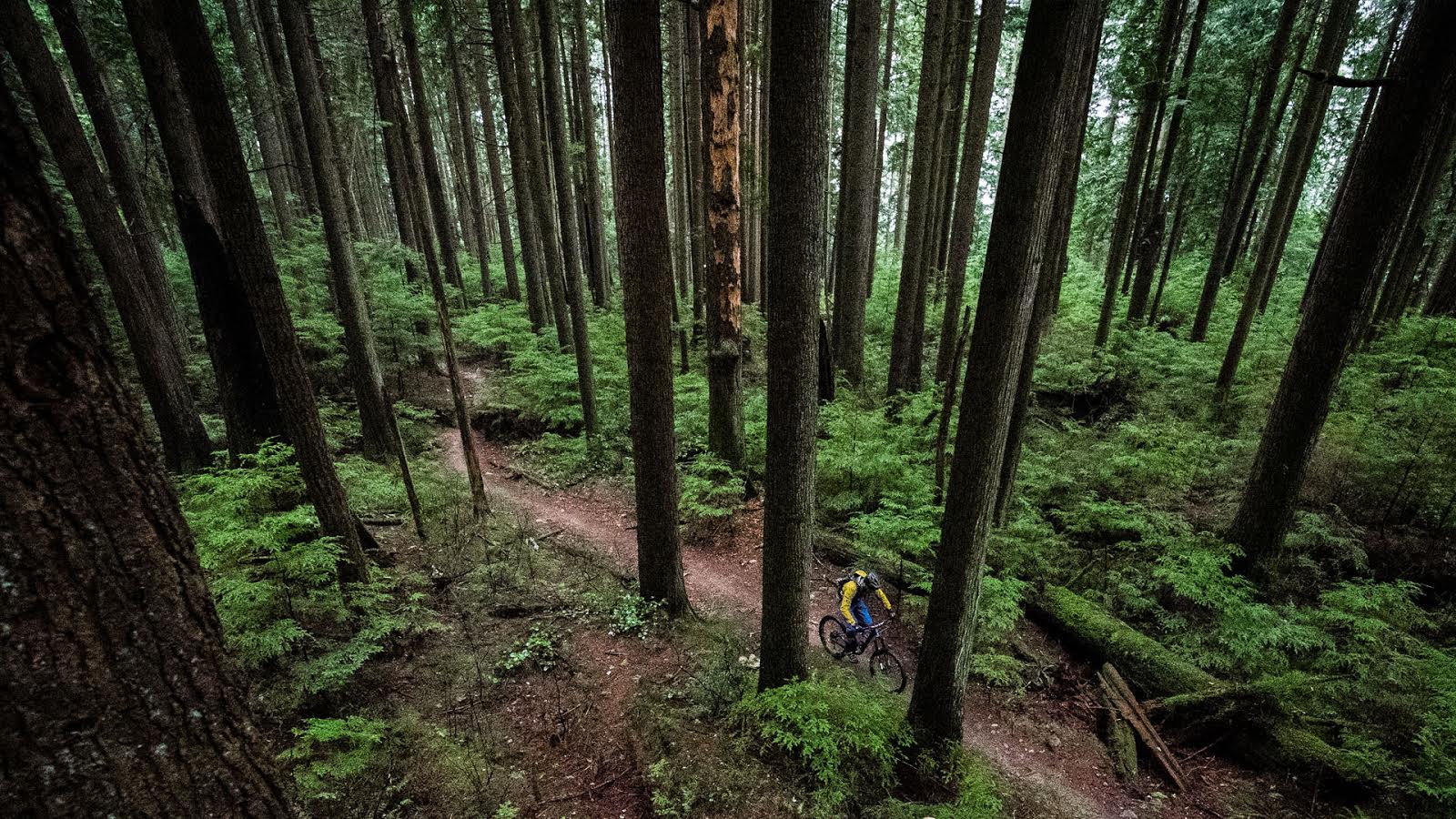 Gear Shots: Sombrio Shazam Shoe
When I went to pick up these shoes for review, I was politely informed that the Sombrio Shazam colour scheme was rather "bright." Upon cracking open the box, I was nearly blinded by the sheen coming off these shoes. Sombrio calls the colour scheme "Electrocuted Lemon." After looking at them in their box for a minute or so,  Steven Spielberg called and threatened to sue me for ripping off the face-melting scene from Indiana Jones. The long and short of it is that these shoes are YELLOW.
Fortunately, these kicks are able to step to their outlandish style. I've put them through the wringer of riding here on the Shore, as well as tromping up and down Whistler in them while covering Crankworx. The shoe's upper is built out of a combination of waxed canvas and suede, which gives them an extremely durable feel. Given that I'm prone to using my gear hard and putting it away dirty they've held up well thus far, with the sole still securely attached to the shoe and all the threads in their proper place.  There are only a few indicators of wear and tear, all of them relatively minor.
The Shazams broke in nicely after a few longer rides, and thankfully didn't cause any blistering or chafing while packing out. While not the sveltest of shoes on the market, I didn't notice the weight while riding. The toe box is snug without pinching, and I have yet to encounter the dreaded "burning foot" syndrome on extended climbs. On the descents, I have yet to feel my pedals through the insoles of the shoes, even on top to bottom runs in the park. They stand up well to big impacts, and help to dampen the trail chatter caused by brake bumps and rocky sections. They're also extremely comfortable to hike around in– I used them as my go-to shoe for event coverage during Crankworx and spent several days climbing up and down the mountain in them. The extra grip made standing in awkward positions that much easier, and the waterproofing was greatly appreciated when the skies decided to open up.
Over the course of testing I've used the shoe with a number of different flat pedals that featured a variety of pin configurations. While riding, I've noticed that the proprietary "Flyer-Sol" compound Sombrio uses on the sole of this shoe worked best with pedals that had numerous smaller pins, rather than a few more widely spaced large ones. I'm currently using them with a pair of E*thirteen LG1+ pedals, and the grip is simply outstanding. If you're considering picking up a pair of the Shazams, I'd suggest bringing your pedals along for a brief "grip test" before you commit to them. The only other niggle I've encountered is that the tongue can sometimes feel awkward when lacing up in a hurry.
All in all, the Shazam is a good quality shoe that caters well to the rider that is more gravity-focused, but isn't afraid to earn their turns. The shoe has proven to be durable, comfortable, and when combined with the right pedals, supremely grippy. While the colour scheme is rather love it or hate it, those looking for a rather unique set of kicks will be satisfied with the Shazam.
---
Is the yellow colour scheme too much, or is it the perfect counterpoint to a drab cycling wardrobe?