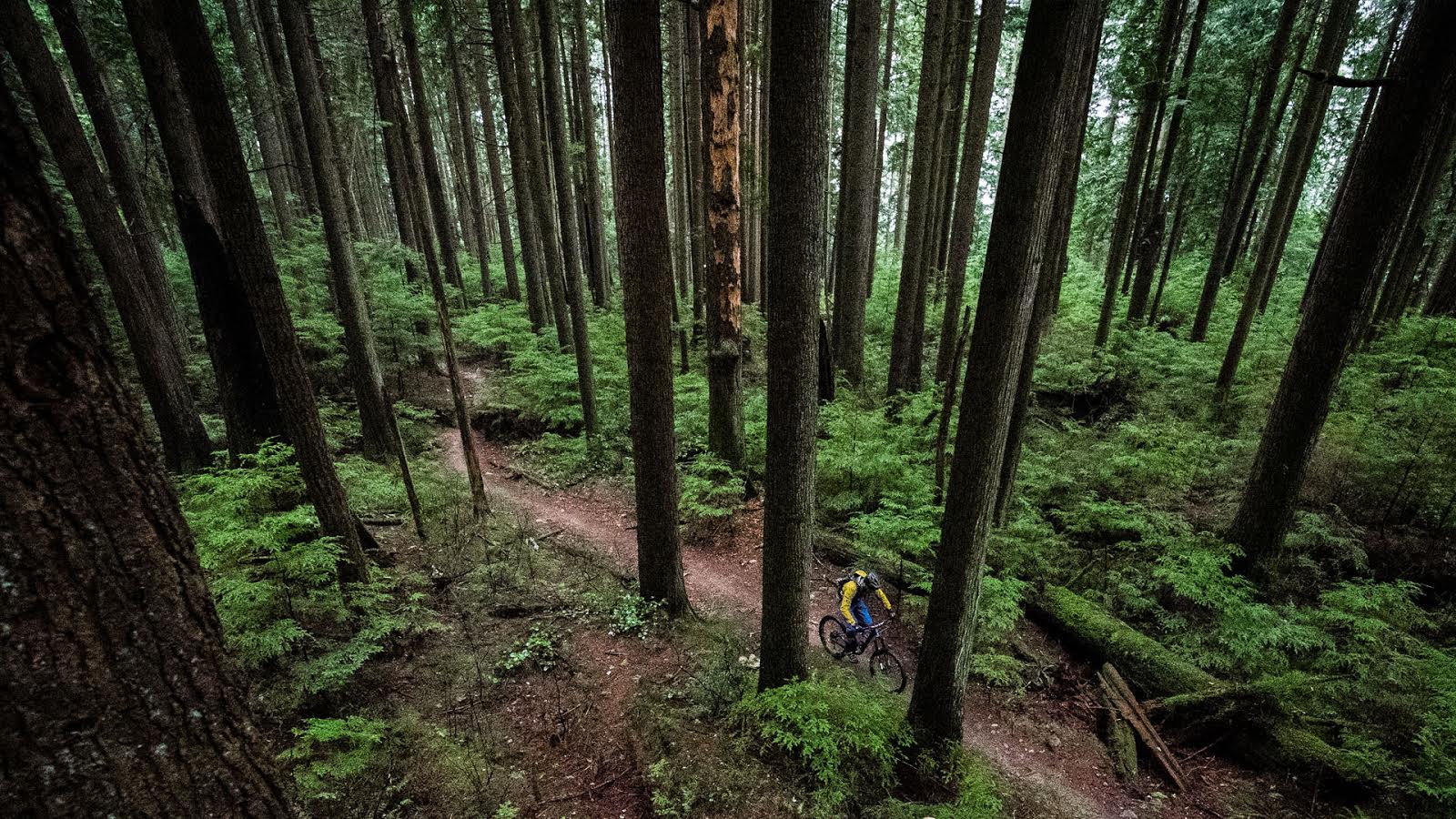 Schwalbe Muddy Mary – Gear Shots
The Schwalbe Muddy Mary has been around for a number of years now. The popularity of this tire at local West Coast / World Cup races has steadily increased, so I was eager to try a set out. The variant tested is the 2.35" DH casing Vert Star. Weight is a claimed 1190 grams. Schwalbe markets the tire as their "Grip Monster" with an "aggressive intermediate profile". Apparently the Muddy Mary has an "extremely broad spectrum of use that covers 90% of all circumstances". The marketing drivel left me skeptical.
Before I go any further I'm going to have a bit of a rant. Trying to figure out Schwalbe's compound and marketing system left me more confused than Rob Ford in an ethics hearing. The tires are available in Vert Star, Trail Star, Pace Star and OCR, but I couldn't find any information on Schwalbe's website on what any of those mean. After scouring the interwebs I found that "Vert Star" is the softest, "Trail Star" is in the middle and "Pace Star" is the hardest / most durable / fastest rolling. OCR appears to be an OEM tire. I couldn't find an actual durometer rating for any of the versions. Dear Schwalbe; whoever wrote this, needs to be fired.
First impressions left me underwhelmed to be honest. The Schwalbe side walls seem a bit stiffer than comparable Maxxis, Kenda and Specialized tires, so even though I inflated to the same pressure the tires felt a touch firmer. I ran a little less air in the Schwalbes than I'm used to achieve the feel I liked and haven't had any flats so far. For some reason it seemed like the Muddy Mary's took a good three runs before they shed their mould release and softened up, with the grip from the tire increasingly significantly after each run. After a couple runs I measured the tire softness with a durometer and found the tire averaged about 44 Shore A all over, which is similar to a Maxxis Super Tacky.
Once scrubbed in and properly inflated the Muddy Mary's were impressive. I can see why they're so popular. The cornering and braking grip was excellent, and the tires rolled surprisingly well considering how aggressive they are. The tires were very easy to ride up to the limit, with the tire providing lots of feedback that the limit was nearing. Once the limit of grip was exceeded the resulting slip was gradual and predictable. The Muddy Mary's also seemed very forgiving when muddling up braking and cornering allowing the rider to push a little deeper in braking. Schwalbe's comment regarding "90% of all circumstances" is likely not far off, with the Muddy Mary performing well in a wider variety of conditions than I thought possible. I've ridden the Muddy Mary in soft muddy conditions all the way through to drier loose bike park type conditions, and the tire remained very predictable throughout. Colour me impressed.
I'm really struggling to come up with negatives for this tire. They likely roll slower than a more dry specific tire like a Minion DHF, but that is expected considering it's a more aggressive tire. The compound isn't quite as soft as a Maxxis 3C, and as such there is slightly less grip on wet roots and rocks. The upside of the firmer side knobs is that they seem more durable and hold their shape when cornering on firmer ground. The Muddy Mary's aren't cheap, but so far they seem worth every penny.
In a good number of days on the Muddy Mary's, undoubtedly they are "Grip Monsters". This is a wonderful aggressive tire that offers excellent levels of predictable grip, and in a wider range of conditions than I thought possible in single tire. They're expensive with pricing usually north of $100 and use the most confusing marketing scheme ever devised. I'll keep you NSMB readers updated with a longer term review later in the summer, but so far I wish I had an extra set of hands to rate these 4 thumbs up.
---
Schwalbe tires have a loyal following… are you one of the converted?