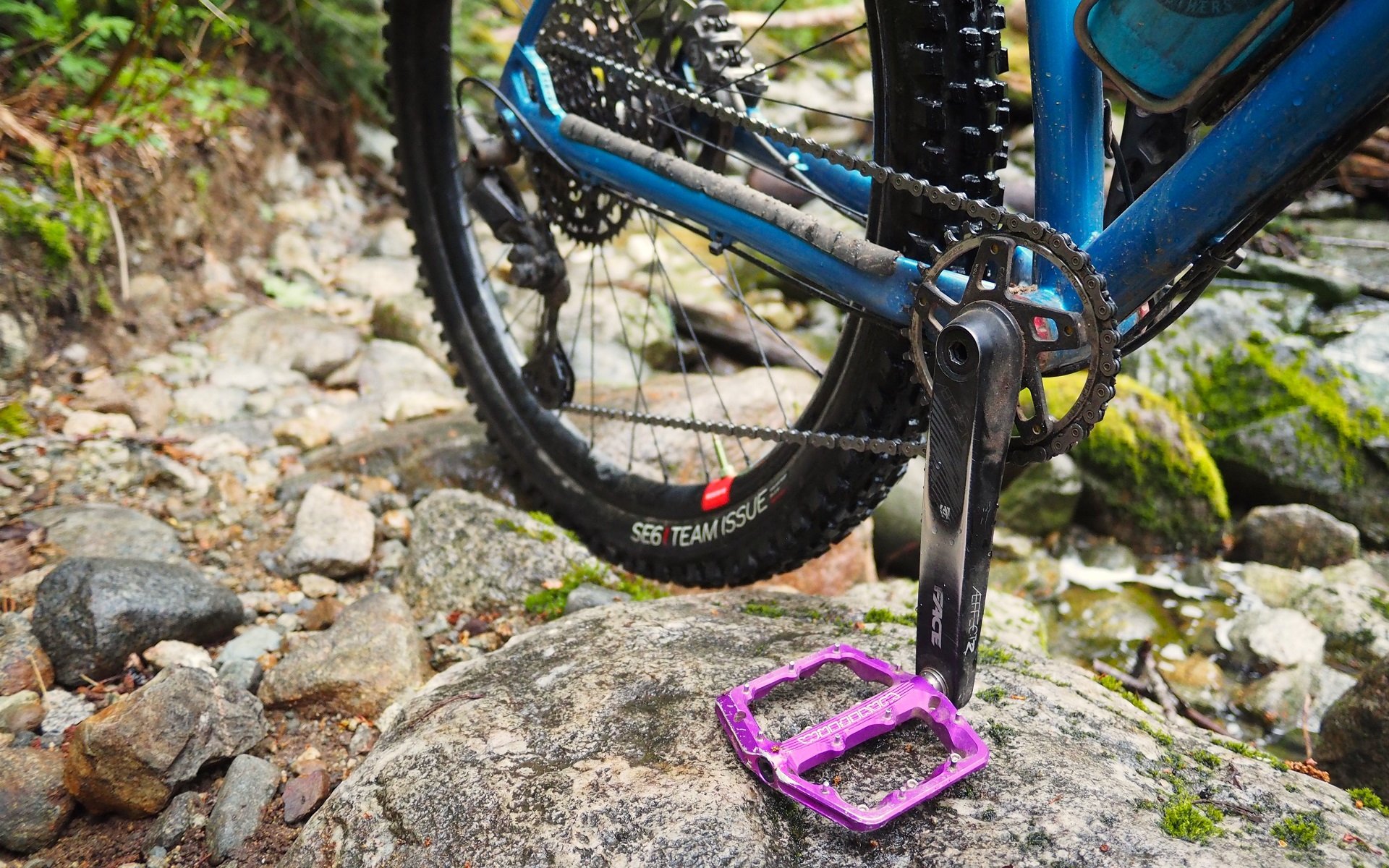 STUFF
Gear Shots : Previously Reviewed Products Revisited
As The Shore Turns
The four products I'm writing about here are things I've reviewed in the past that have most regularly come up in conversations with folks I know. So, here I'm disclosing that it's a biased sample. A simple but maybe sad fact about reviewing products is that, stuff that just works, and continues to work, doesn't tend to get the press it deserves, while the new-new, even truly unproven product, gets all the copy. This is my little effort to balance the scales.
DSP & Me
One part second look, one part serious warning. This actually started as a little rant about how the Lizard Skins dealers have their hooks in me now. It's always the little luxuries that get you though right?
The DSP Lever grips that I originally tested simply became too ratty and un-bonded to ride, so I pulled them off, scrubbed the leftover residue from the lever blades of these three-year-old Hayes A4 disc brakes, and carried on with my life. For one ride. Not even a particularly cold ride. Then I bought a fresh set. Sprayed the levers down with Isopropyl. Installed them. And now I can ride my bike happily again.
The first pair lasted me about seven months, but I could have happily replaced them at six. There are two pairs in a package, so that's one package a year at 15 USD | 20 CAD. I currently have carbon lever blades on my other rig or I'd be sporting the DSP on both.
Have I seriously committed to spending twenty bucks a year on tiny grips for my brake levers? I can't help but think that a significant portion of the cost of this product is packaging, shipping, etc. But they come in a package big enough to sell six pairs. So come on Lizard Skins, how about a BOGO value pack for the converts?
---
Camo, Camo, Camo
I currently have three Wolf Tooth Camo setups on my three bikes, including the very first 32t Camo ring I started reviewing in 2017. It is basically toast but is still getting it done on my commuter/gravel rig. Wolf Tooth's stainless steel rings are heavy and expensive but they sure do last, and through the beauty of the Camo spider system I've mounted the same rings on almost every mounting standard available, including e*13 and Cannondale.
My current setups are an FSA/Cannondale spider on my commuter, a Race Face Cinch spider on my Marinster Truck running a Shimano XT LinkGlide drivetrain, and a new Shimano direct-mount spider on a pair of XT cranks on my single-speed. They are all Oval and all with fairly epic year-round mileage - although I don't actually keep track of that stuff, so take it with however much salt you need.
I get asked about Camo regularly, because it is an investment, and it's not something I've written about in ages, but I'm still a regular user and proponent; amortize your life! I'm still holding out for Wolf Tooth to produce smaller Camo-bash-guard-spiders to cover smaller 30t chainrings & oval chainrings (oval bash-guards?!) just to squeak a bit more ground clearance, but the current system is great. I maintain it's a good long-term, at least semi-futureproofed value.
---
30X
I'm only pseudo-joking about how folks should e-mail Chromag and request they make a 16° backsweep FU50 bar... I mean, would you, could you? As much as I think a brand with an always-trending image would mean an increase in availability and adoption of alt-sweep mountain bike handlebars, SQLab does make a fantastic product in their 30X bar.
It's available in 12° and 16° back sweeps in carbon or aluminum, and in three rises (15mm, 30mm, and 45mm), none of which seems as tall as they claim. I prefer the ride, and price, of the aluminum model and I'm currently going back and forth between the mid-rise (30mm) and high-rise (45mm) models on my El Roy.
I know bar flex profiles are very personal, and experienced differently by different weight riders. At around a buck-eighty-five, I find the 30X aluminum is one of the nicest bars I've ridden. What's interesting is that I've heard the same from riders 30lbs heavier and 30lbs lighter than me.
My first 30X bar review dates from August 2017 and I've never looked back. I'm not saying that many folks aren't perfectly sorted with industry-standard 7-9° bars. Maybe even the vast majority of folks. But, I've heard from enough riders for whom a greater sweep has been experiencing changing that I'm inclined to think it's a market worth exploring for other bar brands.
In the meantime, they're only available in black and they can be a bit of a pain, or a significant investment, to get a hold of depending on where in the world you call home. And, they can also be a fantastic option for folks chasing more comfort on their mountain bike.
---
Small-Medium vs. Medium-Small
I previously had a grey Kali Invader 2.0 helmet. I actually didn't kill it eating sh*t. In fact, it's still in regular use, with a thinner pad set installed, protecting the head of my baby brother when his mountain bike-crazy kid drags him out riding. The white, called 'matte-khaki', is an awesome colourway.
Kali makes two sizes of Invader helmet, and a slew of pad sets to adjust the fit. This is quite common with full-face helmets and not the first time that I'm right in between sizes. The larger lid with the thickest pad set fit me very well, but the smaller lid with the thinnest pad set fits me much better.
This is the sort of fit imperfection that stems from sizing one's self off a chart rather than trying an item on in person, and I'd like to think I would have walked out of a dealer wearing the size I'm in now, although the larger shell was totally okay.
I'm still a proponent of wearing a chin bar for mountain biking, and I'm impressed with how Invader 2.0 breathes. I haven't come across a lid that fits me better and moves heat faster, for this trail full-face category.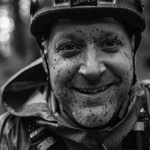 Andrew Major
Height - Steve Buscemi-ish
Wait - Patiently
Ape Index - T-Rex
Age - The same as DOS
Favourite Trail(s) every week - Pipeline (thank you Ken!) to Lower Crippler (thank you Andy!)
Favourite Song(s) this week - I'm Your Man. Nick Cave (covering Leonard Cohen)
Favourite Colour - Cosmic Lilac
Bar Width - It depends
Reach & Stack & ETT - It depends
Crank Length - 175mm except when it's 170mm
Wheel Size - Hot For Mullets