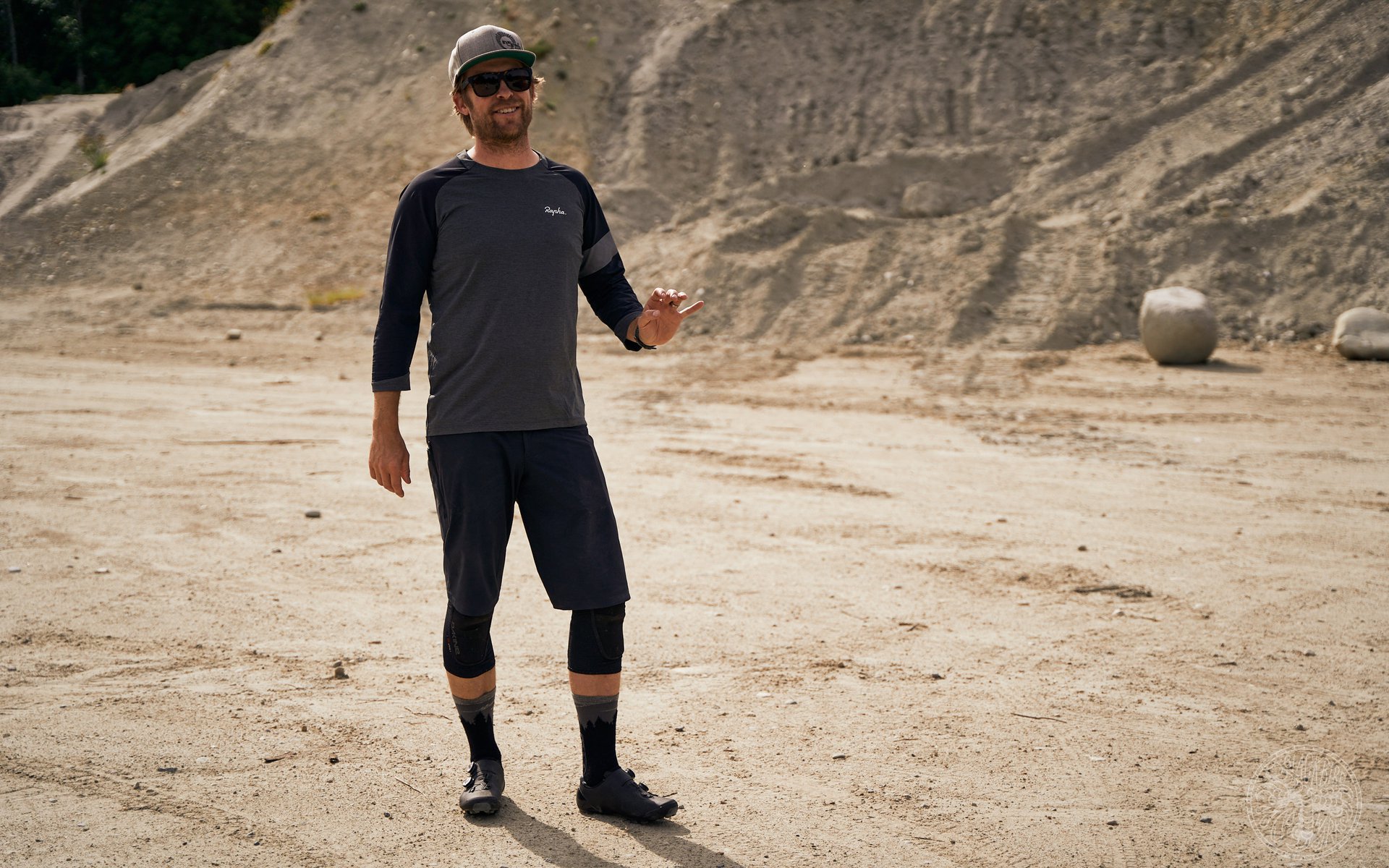 MINI REVIEWS
Gear Shots - some of Pete's BCBR gear picks
I'm no XC racer - we've already covered that - but I am going to be riding in the BC Bike Race in early October and while I'm not putting in intervals, I have been preparing in my own way. One of the things I need to get right are some of the gear decisions that are best made and vetted before you arrive at an event like BCBR. You'll know in a hurry if you screwed it up, and you don't want to spend your time dealing with issues you could have avoided with a little preparation and forethought. Below are a few mini reviews of pieces of gear I've been using on the Santa Cruz Blur lately.
Shimano XC9 Shoes
As a big fan of Shimano shoes in the past, I wasn't surprised the XC9s fit me well, or that I liked their looks which are understated by XC race shoe standards (depending on which colour you go for - the Blue screams 'rider passing on the right' and the new white colour has coffee shop peacock written all over it). The double BOA dial system works really well to let you put them on and dial the fit quickly, and they come off equally fast. The other beauty about using BOA on an XC race shoe is that you're not likely to want to stop all that often to adjust the fit, and with double BOA dials, it's easy to do by reaching down from the saddle. I never understood how people break their BOA dials, but the placement of them on the XC9 feels pretty much impossible to break unless you're trying. Even if you did, BOA is quick to replace them if you have any trouble, and it's a quick and easy fix. The BOA dial on the forefoot is attached to a somewhat intricate lacing maze that effectively cinches an area that is traditionally difficult to adjust. All together, it's a lace-like fit that is snug without being cramped or pinchy anywhere.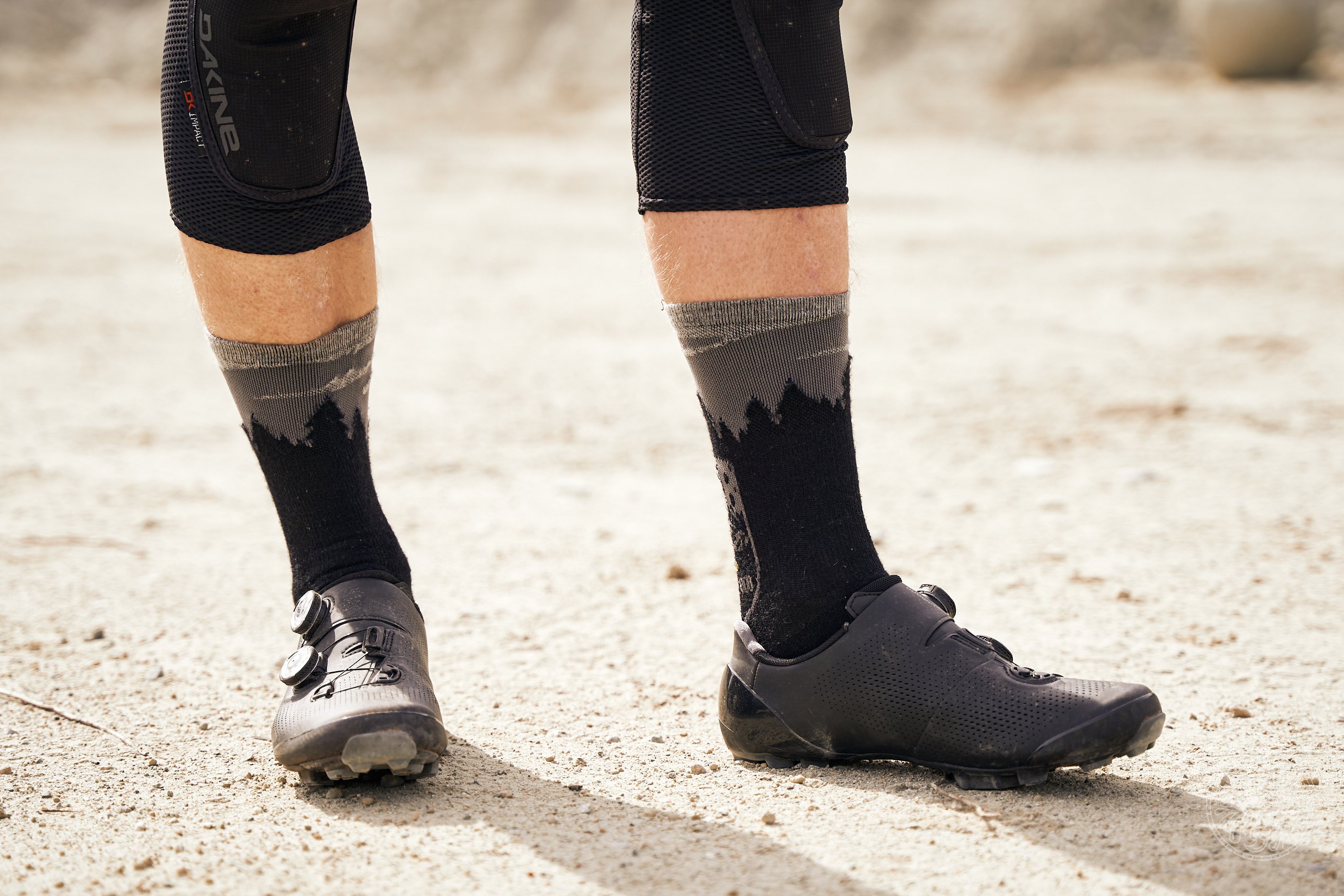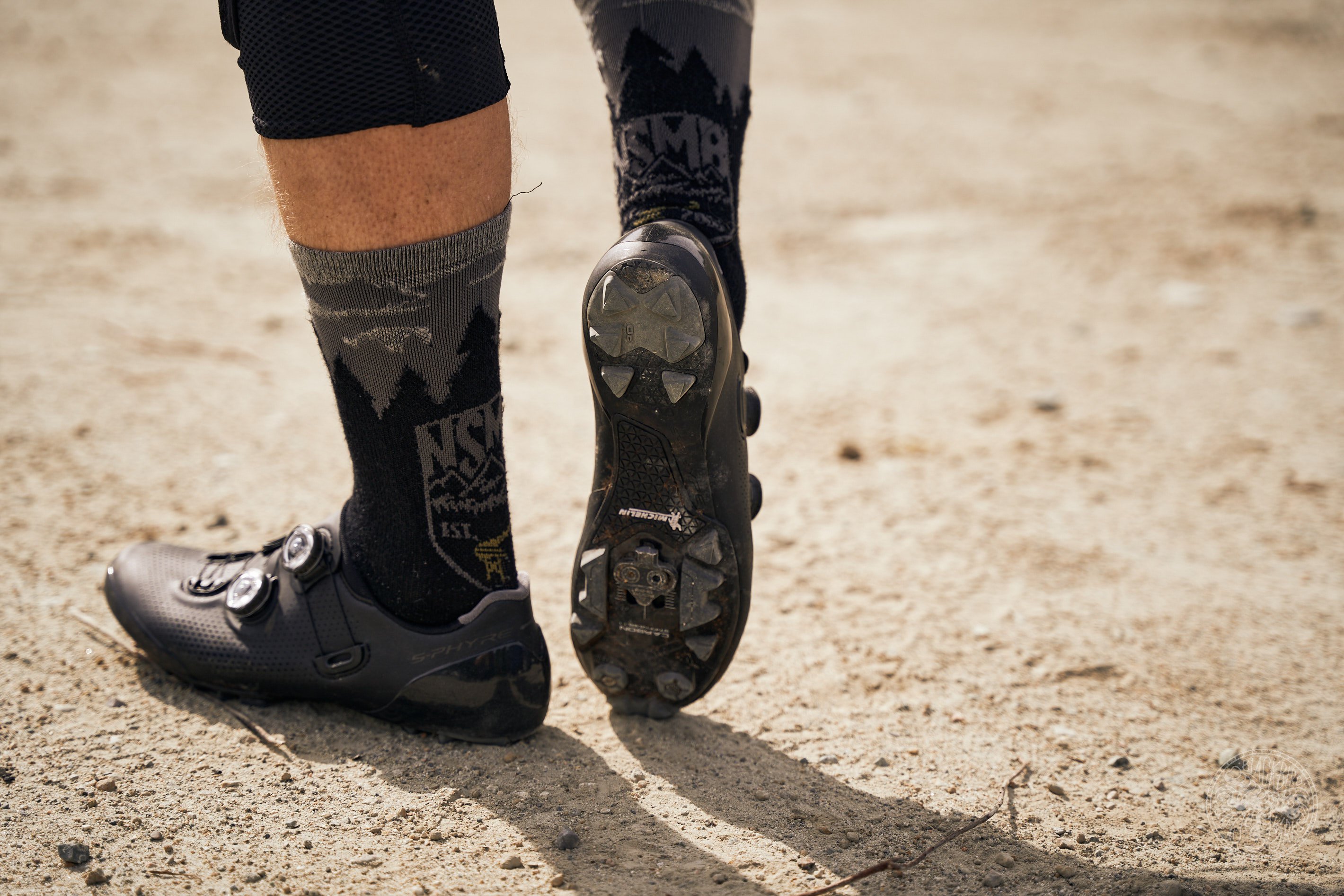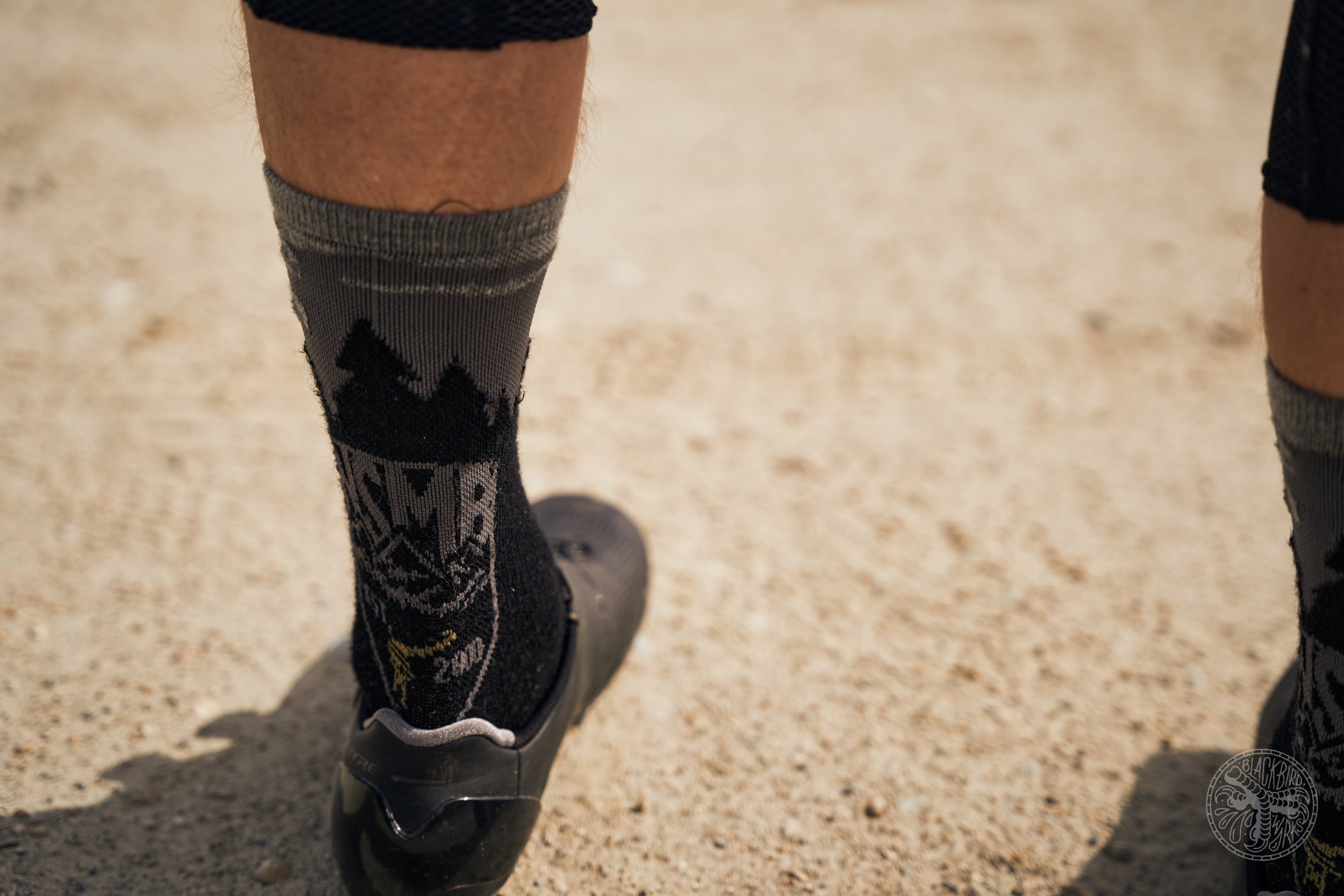 The uppers are a synthetic leather that breathes well, cleans easily, and is certainly light. The soles are - surprise - carbon composite with a tread that is minimal but much better for walking in than other XC shoes I've used in recent memory, including some from Shimano. There is even some tread in the mid foot - which is where the Michelin badge appears - that makes log/rock crossings far less treacherous. It's reminiscent of when ski boot manufacturers started putting rubber in that area so you wouldn't look like Bambi on ice when traversing on rock and ice.
What really surprised me about the XC9 shoes is that despite having a Shimano stiffness rating of 11 (the ME7 Enduro shoe is a 7 and their top road race shoe is a 12), they don't feel stiff whether you're pedaling and they're also quite comfortable while walking relative to other similarly stiff race shoes. They're not flexy either, and I'm not saying that they aren't the stiff and efficient race shoe they're meant to be, but they are really comfortable to pedal in for rides of one hour or four. I've been riding flats more than clipless over the last year, but even when clipped in I usually use something like an ME7 which is still stiff enough to have a nice pedaling platform but certainly softer than an all-out XC race shoe. In the past, I've occasionally suffered from the dreaded hot foot that comes with shoes that are too stiff or lack support, but not so with the XC9s - they were perfect from day one and that balance is a big part of the awesome secret sauce of these shoes for me.
And perfect they'd better be, because they're priced like the top flight shoe they're designed to be. For many, that's more than is comfortable, but WC level tech and light weight comes at a price.
Shimano XC9 Shoes - 525 CAD / 400 USD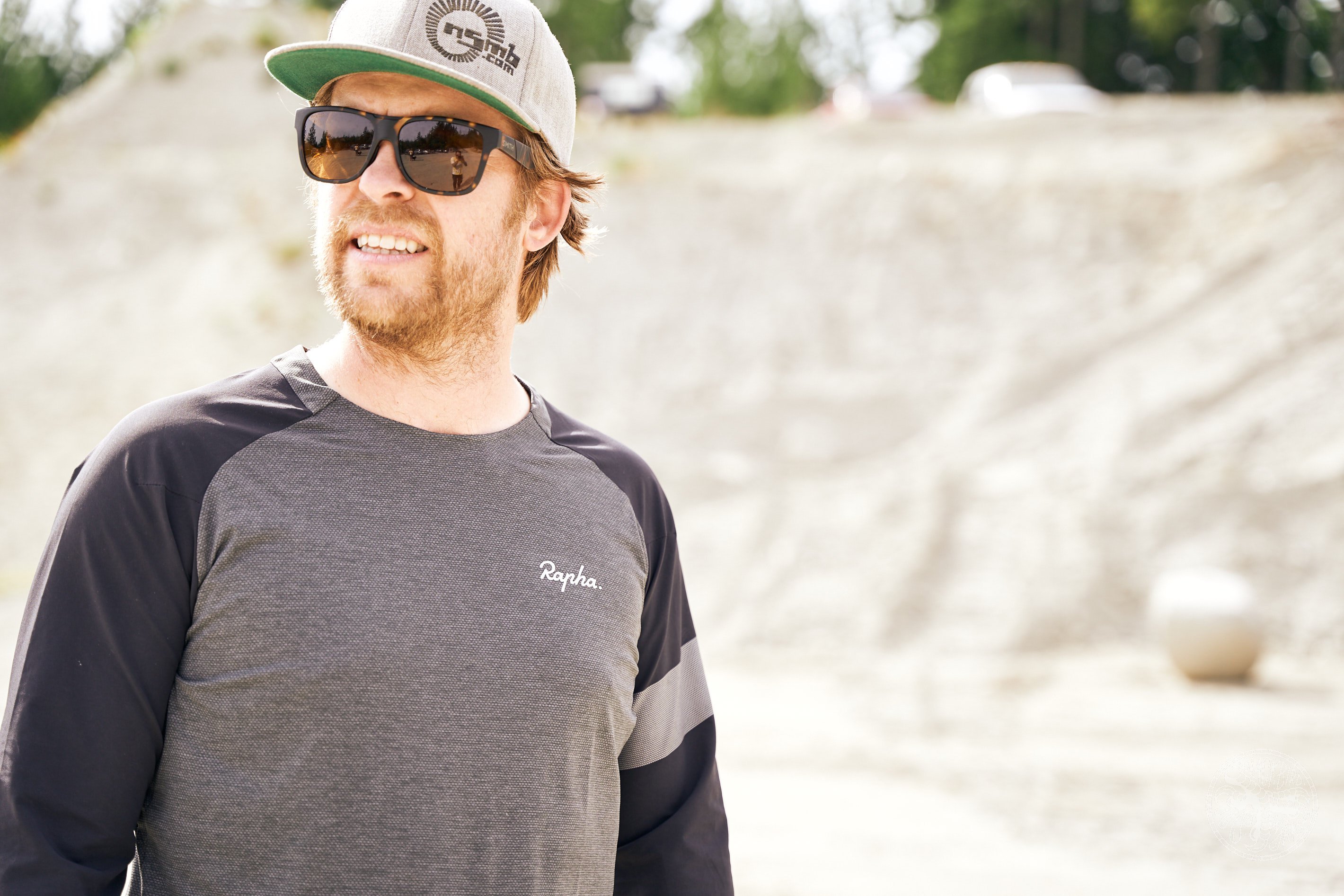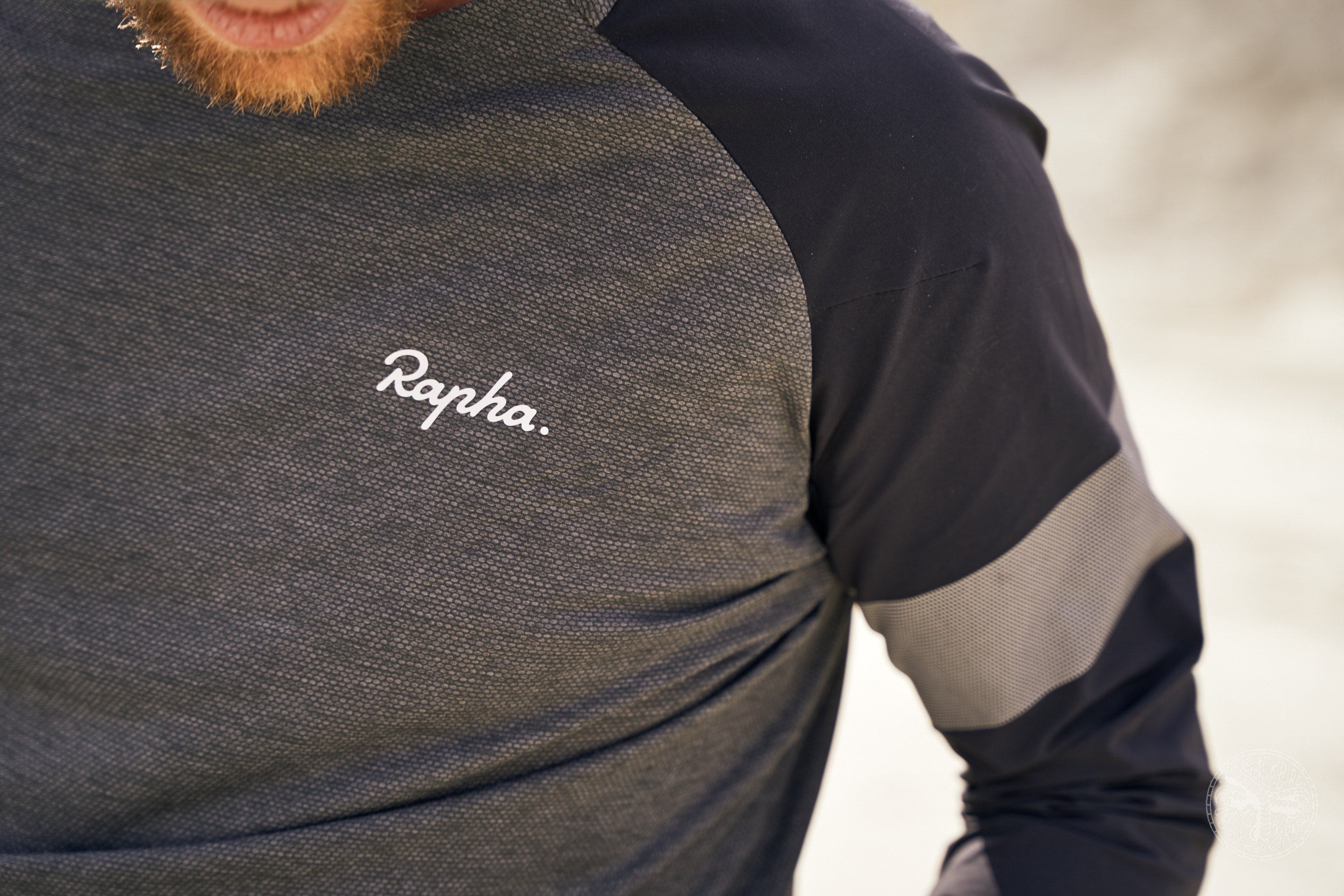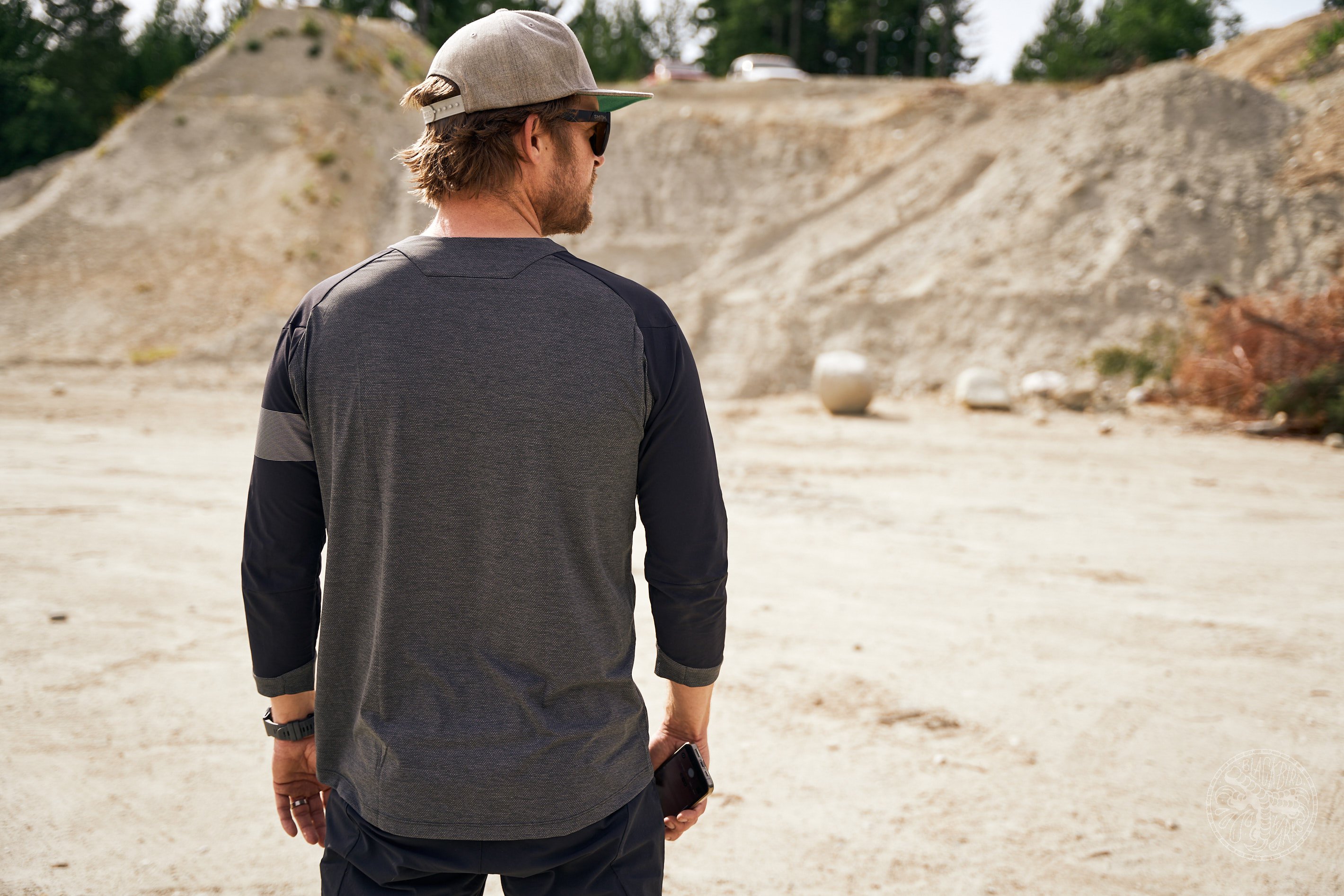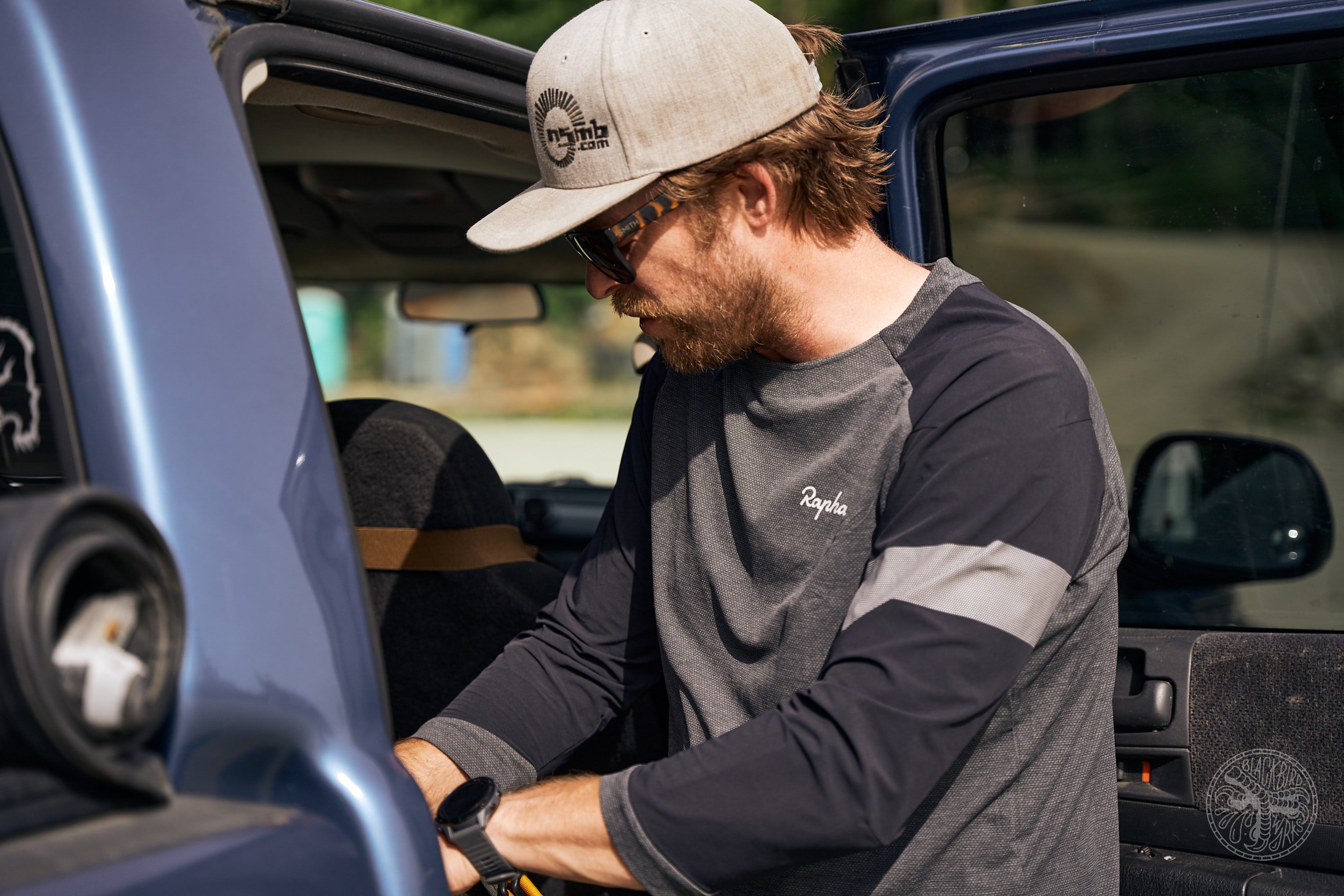 Rapha Trail 3/4 Sleeve Jersey
I was a little nervous when the Rapha stuff showed up. Its reputation preceded it and I had no doubt about the quality, but I did wonder if it would come with the kind of function and durability we need on the trails around here. I had nothing to worry about. From the time I took it out of the package, it was clear that Rapha did its homework before diving into the MTB market with the Trail series jersey and shorts. Rapha stuff is pricey but its fans point to its fit, quality of materials, and their commitment to standing behind their product. They also send a little patch kit with off-cuts of the material used in each piece so you can patch a hole - but they'll also repair it for you if you send it to them.
Let's start with the 3/4 Sleeve jersey, because it was the biggest revelation for me. Most jerseys don't phase me at all. Too many of them are bright and nasty or cut from material that smells like my soccer jerseys from 35 years ago. Give me a merino tech tee and I'm happy - 3/4 sleeves are even better for most days, especially if I'm riding overgrown trails with lots of snaggy or water-laden branches. The fabrics are a carefully chosen blend of woven for abrasion resistance on the sleeves and textures on the torso that are comfortable next to the skin but also breathe well, don't hold water against you like a sock that just came out of the dryer, and feature an antibacterial treatment that might allow you to wear it a second time without gagging at the smell of yourself. As with most things Rapha, it's really good-looking and not ostentatious. Their trademark arm band is reflective. The fit is fantastic and small touches like the lay-flat neck band and sleeves make it look sleek in a good way. It's 140 bucks but you can see what that money gets you and it's not just the five-letter brand name in italics on the chest. If I could ask for one thing it would be the inclusion of a glasses wipe under the hem - I didn't used to think I liked those, but I now really miss it whenever I'm wearing a jersey that doesn't have it. At its premium price, this jersey should include one.
Rapha Trail 3/4 Sleeve Jersey - 140 CAD / 100 USD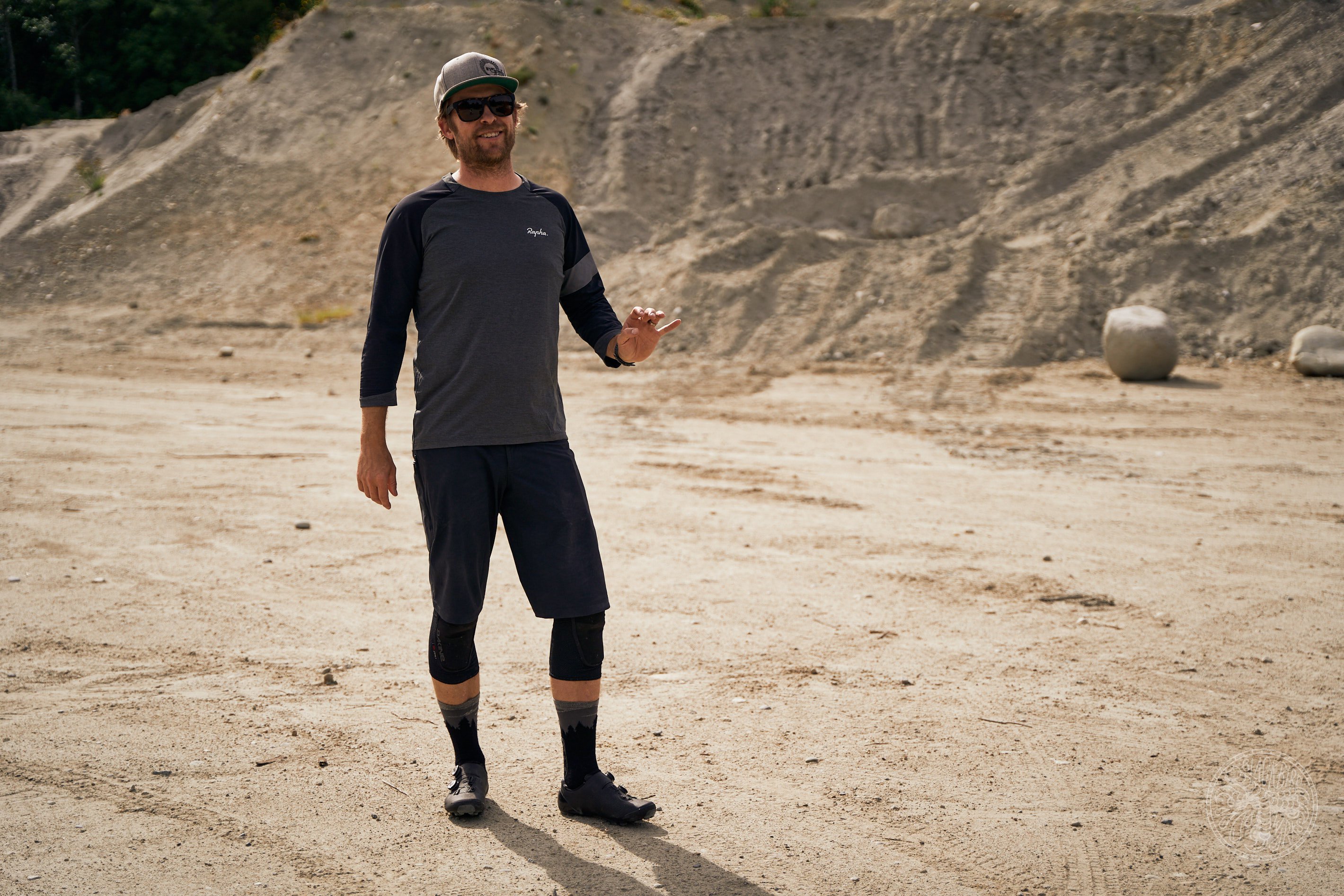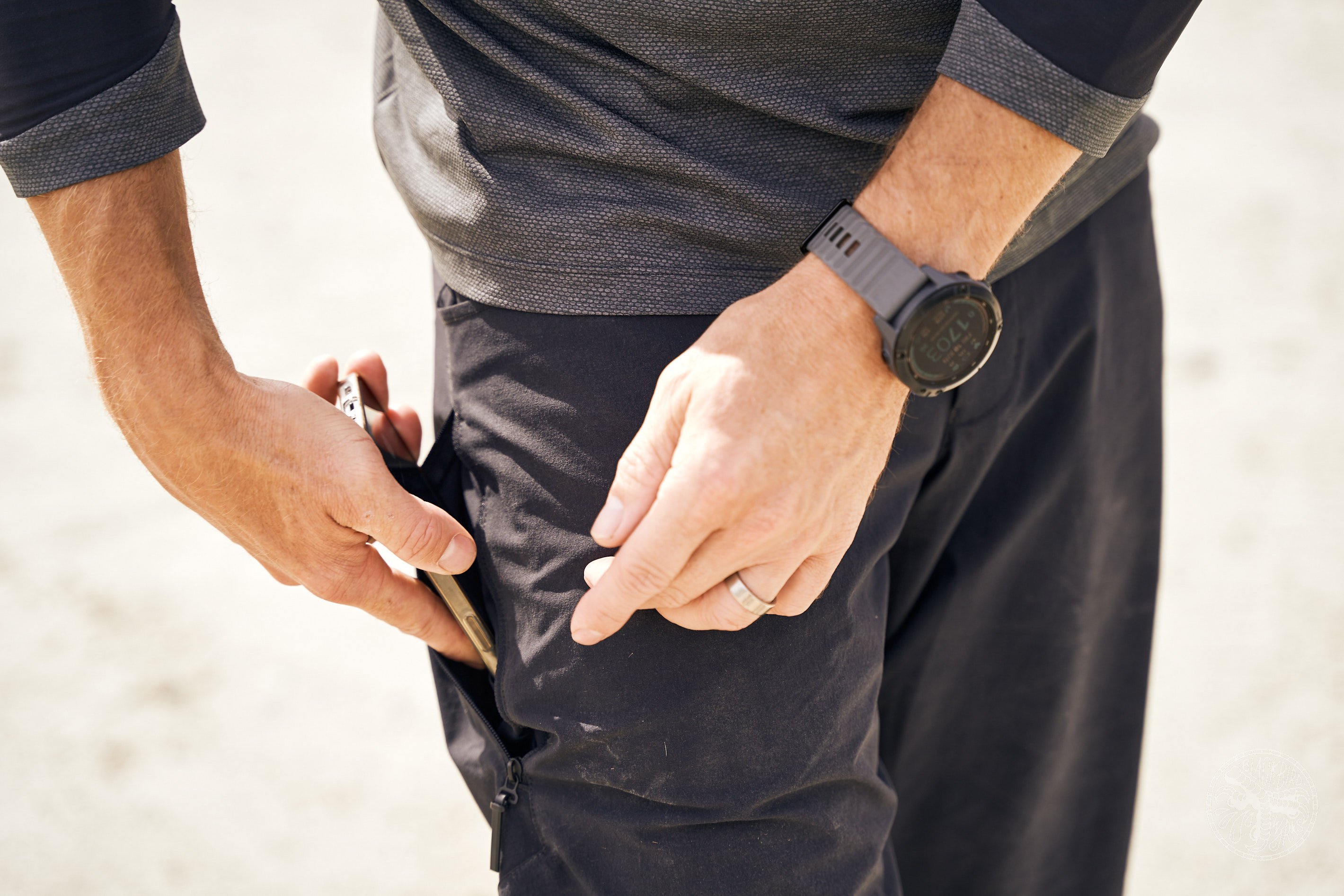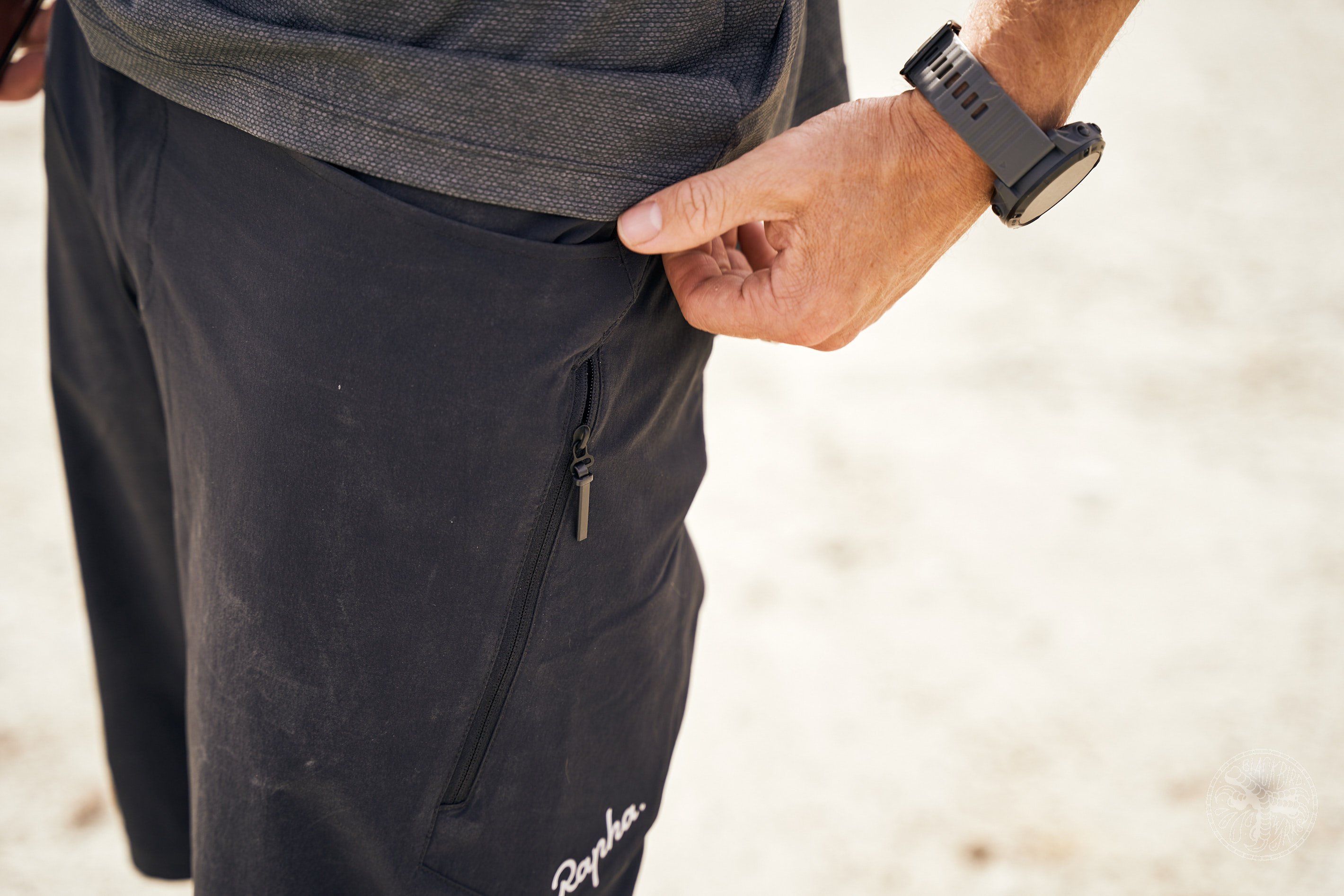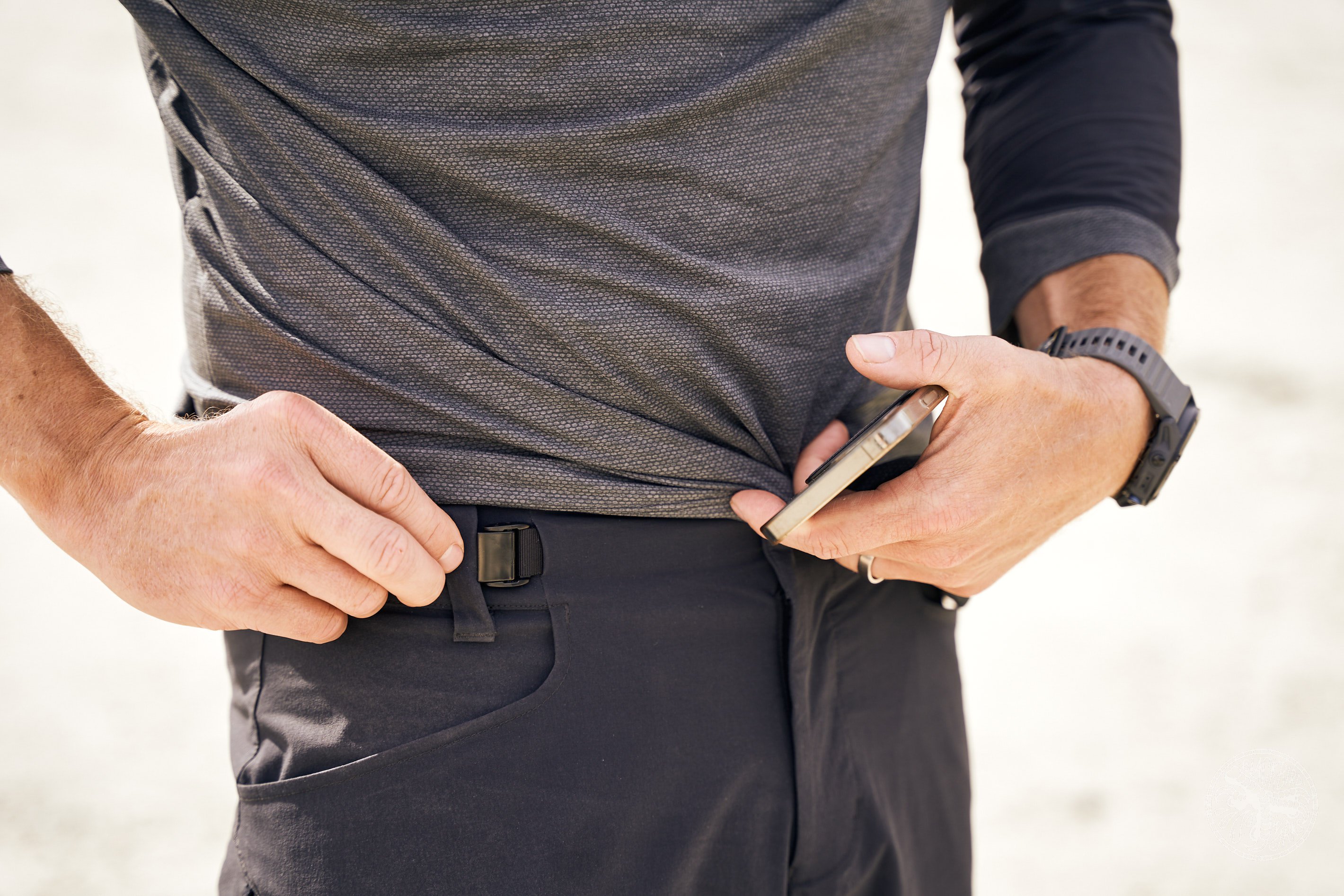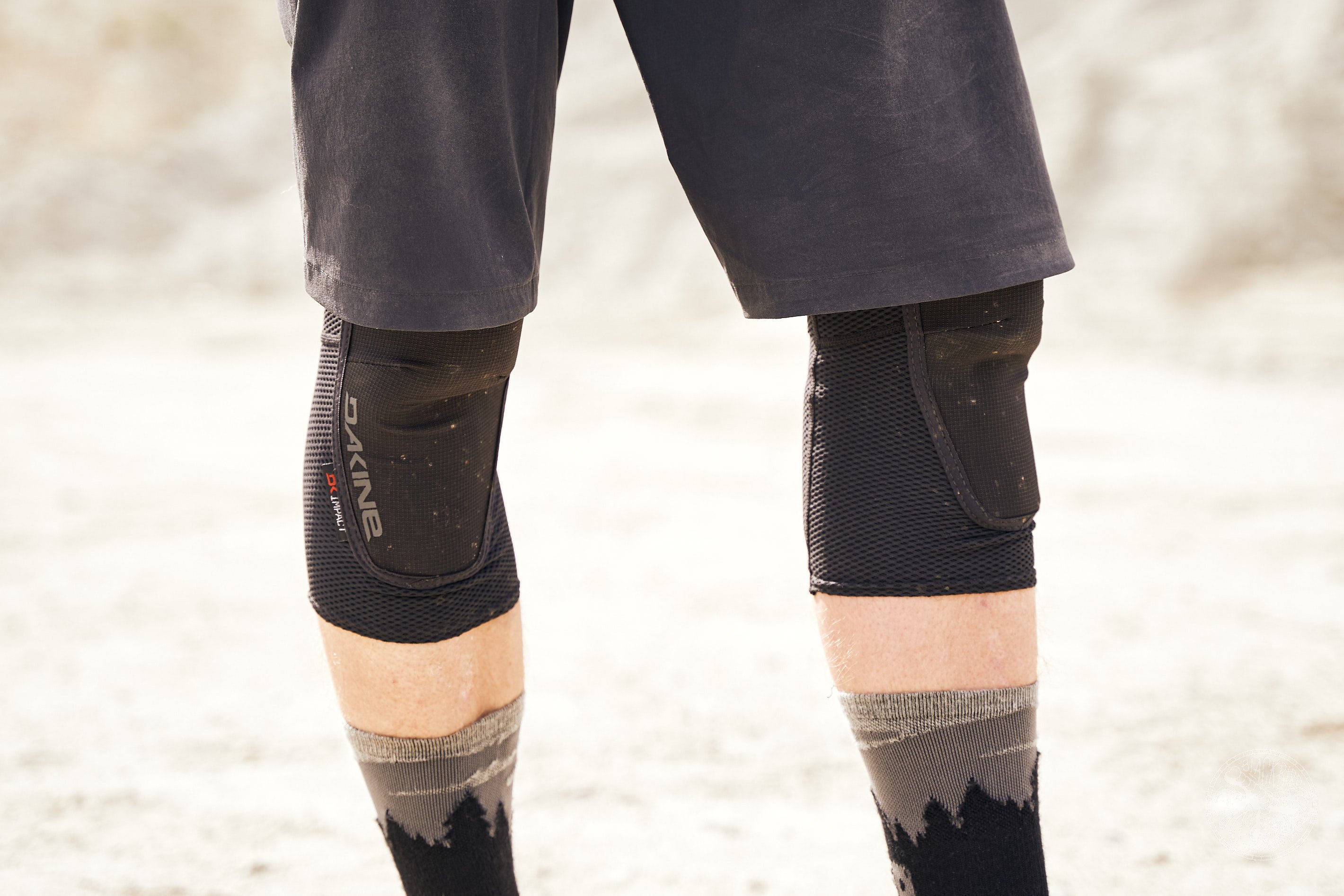 Rapha Trail Shorts
Another pair of black shorts? Another pair of black shorts. But so many of them have a fatal flaw, whether they don't have a pocket right where you need it, or too many pockets and a bulky fit. Rapha got it right with two hand pockets and two zippered side pockets with phone sleeves in either side - I put my phone in one side and thin wallet or energy bar in the other, and key fob in hand pocket, without it looking like Batman with a broken utility belt.
The fabric they chose wears nicely and offers a bit of water-repellency without sacrificing its nice feel and quiet pedaling manners. There are belt loops (!) as well as a belt and cinch system that's comfortable, low-profile, and stays done up. The top button is a clever slide and lock that is reminiscent of Kitsbow's buttons - it works well and doesn't add bulk like some shorts with buckles or other encumbrances.
The length is just right and credit to Rapha here because they designed the Trail short to be worn with or without knee pads. The latter method wasn't on my radar until recently but I either wear minimalist knee pads or none at all on XC rides, so it's nice to have shorts that accommodate either style smoothly.
If the Trail 3/4 Jersey is pushing the price limit slightly, the shorts take it a step further. It's a more hotly contested market, but if they fit you just right, I think it's justified - even if you crash, Rapha's included repair kit may save you, and otherwise they'll repair them for you. Nice peace of mind to keep them in your rotation for years to come.
Rapha Trail Shorts - 205 CAD / 150 USD
LoamLab Counterpunch Pinkie Protectors and Single Clamp Grip
Sometimes the march of progress leaves mountain biking gear embroiled in a bit of an arms race with itself. As soon as one innovation pops up, we have new problems to resolve: eliminating the front derailleur necessitated the narrow-wide chain, carbon wheels exposed 35mm bars and stems to be uncomfortably stiff for some, and wider bars all of a sudden turned that narrow tree squeeze play on your favorite trail into a shadow boxing exhibition with the threat of clipping a tree and busting up the outside of your hand if you mess it up.
Whether you're a smaller rider running a 740 or a broad-shouldered beast pushing 820mm, there are trails with narrow spots between trees all over, and misjudging that gap can be annoying at best, and injury-inducing at worst. And as I learn a new trail network in West Sechelt, a few new opportunities for tree slalom have presented themselves. I'm hitting these trails faster as I get more comfortable, and s-turns through gaps in trees are the kind of place where a bar snag or pinkie smash could easily put me off the bike for a week or more (LoamLab founder Mark Haimes came up with the Counterpunch when a broken 5th metatarsal handed him a 6-week break from riding). Not ideal anytime of year, but especially not during the prime riding season and as I lead up to BC Bike Race.
So the longest preamble ever sets up a small, simple, and effective solution to the issue: Loam Labs' Counterpunch, which is a small aluminum hook that doubles as the outboard end cap of your grips and attaches by way of expander bolt. It's a dead simple concept, and nicely executed by the new brand out of Squamish. At first I wasn't sure how necessary this was and then I remembered a few areas where the ol' tree trunk boogie came into play, and I realized I wanted to try them out. One, they provide confidence that if you mess up and hit the side of a tree as you go by, your 5th digit and metacarpal (that's your pinkie and outer knuckle) will be protected. Two, they're small, unobtrusive, and light: the Counterpunch alone weighs 68g per pair, and paired with LoamLab's excellent single clamp grip, the total weight is 164g per pair. Three, they work as advertised - I have hit two trees with them since they were installed on my Blur, and not only did they provide protection to that sensitive outer part of my hand, they also worked to slide off the tree, rather than grabbing and potentially giving your bars a violent jolt. Four (bonus), as blackberry season got into full swing here, the Counterpunch directed some of the nasty brambles off of my knuckles.
The Blur isn't necessarily the first choice for me for the Counterpunch - if I was riding my Sentinel more often right now, that's where I would have tested them - but I'm spending the most time on the Blur and riding it on trails I wouldn't just think were 'XC bike territory', plus that bike is stinking fast and clipping stuff at speed is easy to do. I don't notice the Counterpunch while riding except in a good way - I like the feeling of having a small surface against the outer part of my hand, and the protection is a sweet benefit with very little weight, or cost. Easy recommendation and I'll continue running the Counterpunch and grips, which I won't get into here except they are designed to be more comfortable than a typical lock on grip, and LL got the design right, because they're very comfortable and cushy, especially for a thinner diameter grip.
LoamLab Counterpunch - 39 CAD (59 CAD with grips) // Single Clamp Grip - 33 CAD