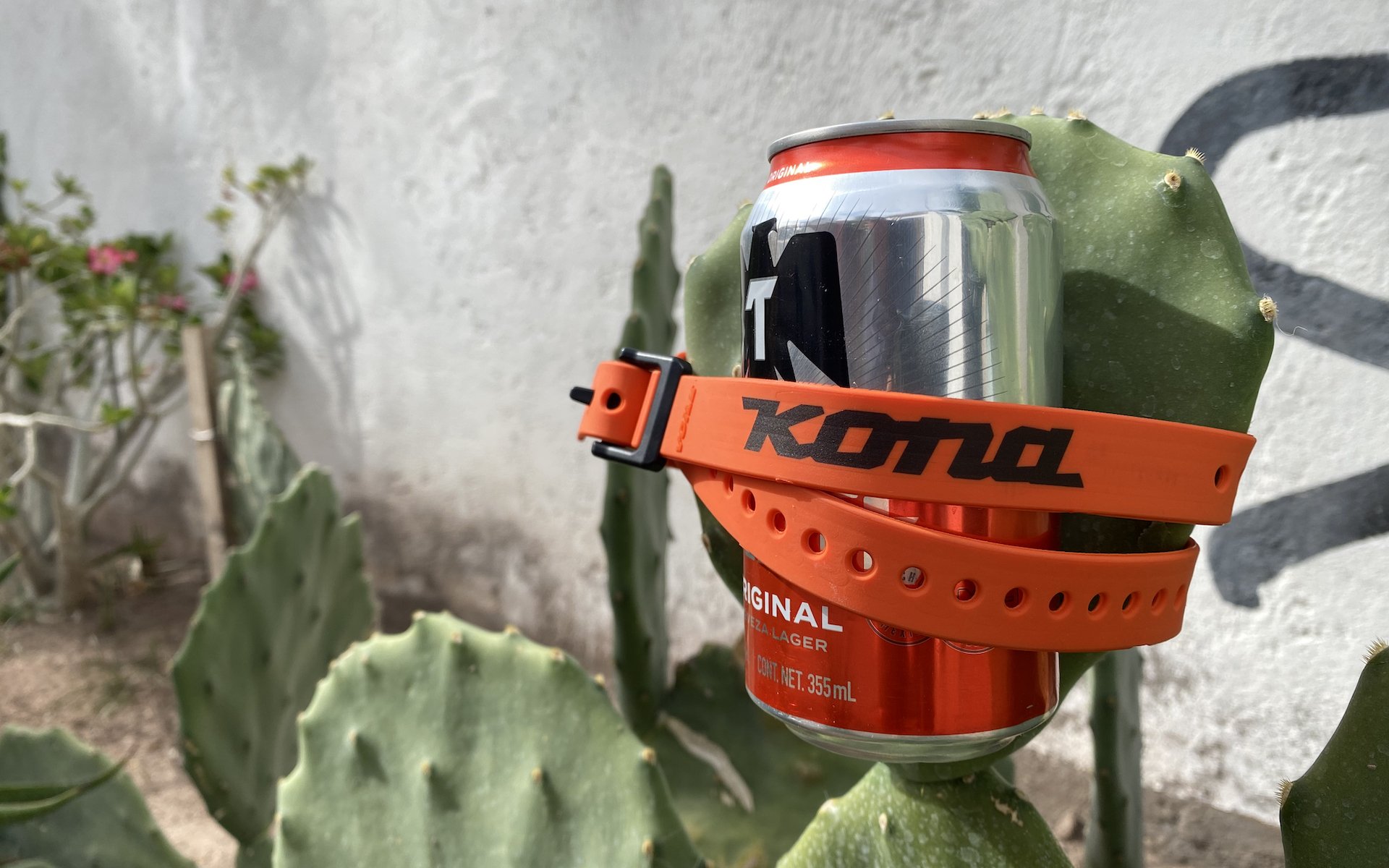 WICKED STUFF - A GRAB BAG
Gear Shots: March 2023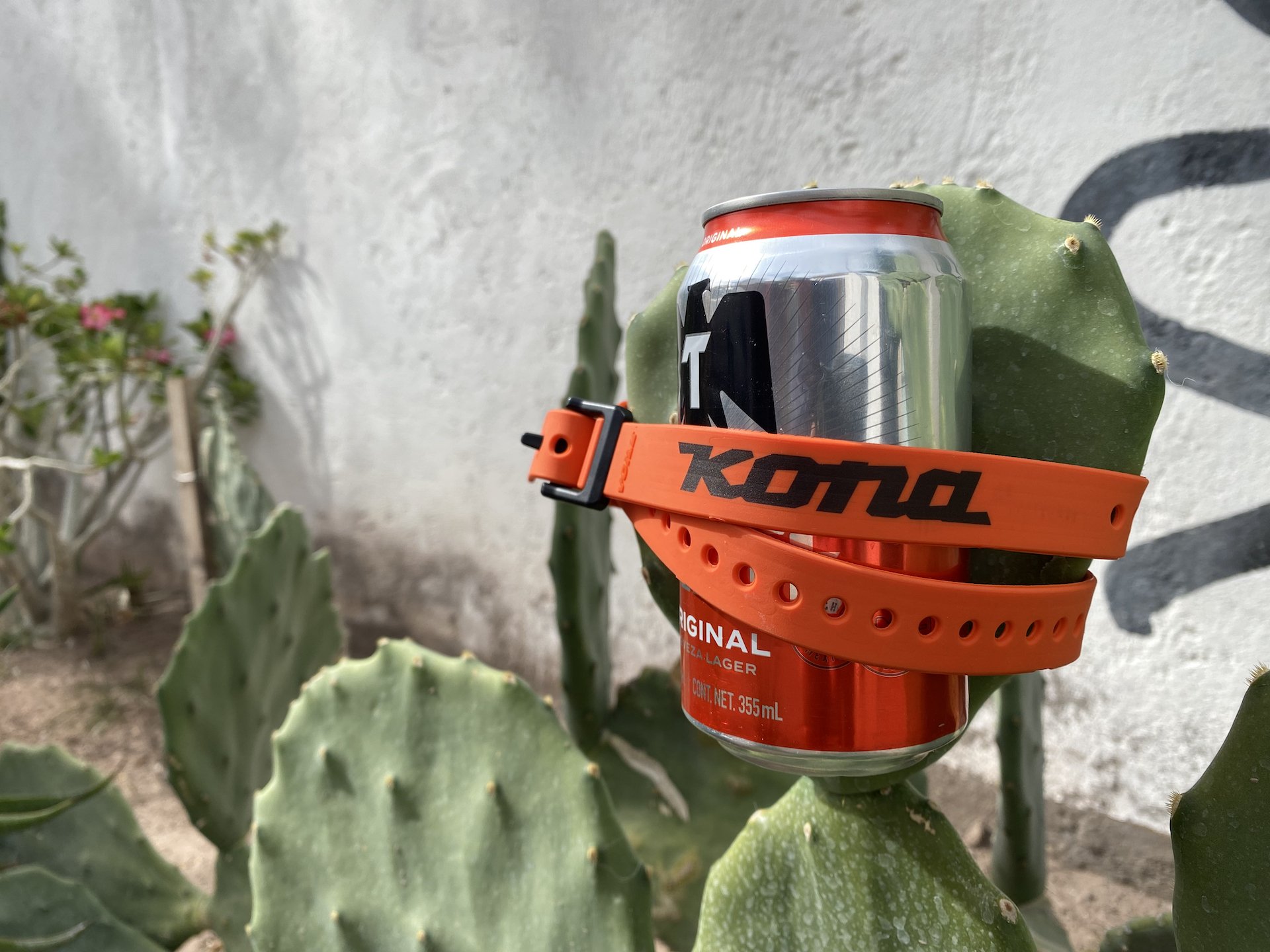 Ode to the Voilé Strap
Once upon a time, every bike mechanic in the world had a stash of old toe straps. They were super useful at holding handlebars or wheels in just the right place when a bike was in the stand, and they also would get called in to do the dirty work of holding big water bottles snug in woefully flimsy "lightweight" bottle cages, or keeping Zefal frame pumps from bouncing off their pegs and getting caught in wheels, or any number of variations along the lines of "insert functional need here."
The king of all toe straps was, of course, the mighty Alfredo Binda Extra. There is a pair for sale on ebay right now for the kind of money that makes me wonder just what the ever loving fuck is wrong with the world... Maybe they would be perfect for titanium danglemug retention, but damn, that's a lot of money.
There's a better way. And by better, I mean better in every possible way, not just the "save yourself $150" way. I'm talking about the easily overlooked, totally taken for granted, surprisingly affordable, amazingly adaptable and absolutely awesome Voilé strap.
You all probably know this already, but if you don't, you should. These things rule. I've strapped all kinds of shit to just about every part of a bike at some point or another with Voilé straps. I even strapped a burrito to my top tube a few months ago, went for a ride, and DID NOT DAMAGE THE BURRITO. I recently used a Voilé strap as an oil filter wrench. I also strapped a small but relatively hefty hatchet to my dog and let her run around like that, but Pete said that this was animal cruelty and therefore not suitable for photographic purposes to illustrate the versatility of a Voilé strap.
This Voilé strap here, holding a can of Tecate securely to a cactus (neither the beer nor the cactus were harmed during this maneuver, because that is how rad Voilé straps are), was given to me by Caleb Smith a couple years ago. Best. Swag. Ever. Note to all bike brands: no more socks or t-shirts. Voilé straps for all!
Available in lengths from 12" to 32", with nylon or aluminum buckles, ranging from $6 to $10 USD apiece. Get 'em here. Suck on that, overpriced ebay Alfredo Binda pimps!
-Mike Ferrentino
Therm-ic Power Socks heat fusion socks and S-Pack 700 Batteries
I have friends that took the heated sock plunge long ago and I always thought it was a bit 'extra'. Recently, I mentioned that a pair would probably be nice, and you'll never guess what happened? My boyfriend got me some. My first reaction was happiness, then that gave way to suspicion: 'you think I'm weak'. Regardless, I decided to accept the possible status of weak, overly cold person (that might mention it too much) and just try the damn socks.
I knew I would like them. What I didn't realize is that I would become utterly dependent on them for skiing and biking, but also working, and pretty much all winter activities that require being in adverse conditions for more than 30 minutes.
They don't provide a hot heat so much as an "I haven't thought about my feet at all" heat. A neutral feeling, as opposed to burning icicles. The only thing I do notice is when they turn off. The socks have a nice amount of compression, and they are a bit bulky for bike shoes if you have a bit of extra room, you can make it work.
The batteries last for 3 hours on max, and there are 3 settings to play with in order to help preserve battery life. There are also battery upgrades if you need more time. I think I'm moving in this direction.
Washing is easy. Throw them in with your other stuff and then hang to dry. Not the batteries, though.
I honestly can't say enough - or any more - about these damn socks.
Buy Therm-IC Heated Socks 149 CAD
S-Pack 700 Batteries 179 CAD
-Hailey Elise
Sapim Double Square Nipples
I know a fair few folks who've built mountain bike frames, even some really nice mountain bike frames, for themselves or for friends. Even if they tried to do it using the same shed, the same tools, and the same process, the leap from that level of frame building to doing it commercially is huge. A common sentiment is that a person should build one hundred frames before trying to make a go of it as a job.
Wheels aren't that different. I build wheels for myself, for my family, and for friends on occasion. I regularly true and tension wheels, working in a shop. But I simply haven't laced up enough hoops that I'd consider charging a full shop rate for the service. Some people tell me I have 'imposter syndrome' but for me, it's about being absolutely confident in the quality of a service I'm performing.
I share the above to temper reading too much into my 'expertise' when I say that after trying quite a few different nipples, I love building with these double-square nipples from Sapim. It's something that I've picked up from my friend Nice Guy Geoff, who does build wheels for a living. For my own hoops, I usually prefer the brass version, but I've also laced up wheels using their aluminum option with great results.
The inner square head allows me to build a wheel without ever putting a spoke key on the visible outer square surface. It's much faster to build & tension, and the nipples look untouched when a wheel is ready to ride. Once the wheel is built, I usually do any minor adjustments with the tire installed using a classic Park SW-0 (black) spoke key. I find the nipples hold their shape well, in either material and as an added bonus the longer threaded area adds a margin of error to spoke calculations when I'm building with offset rims or rounding up from an odd spoke size I don't have.
Sapim double square aluminum nipples in any colour are about 60 cents each (US) and the brass option sells for half that.
-Andrew Major