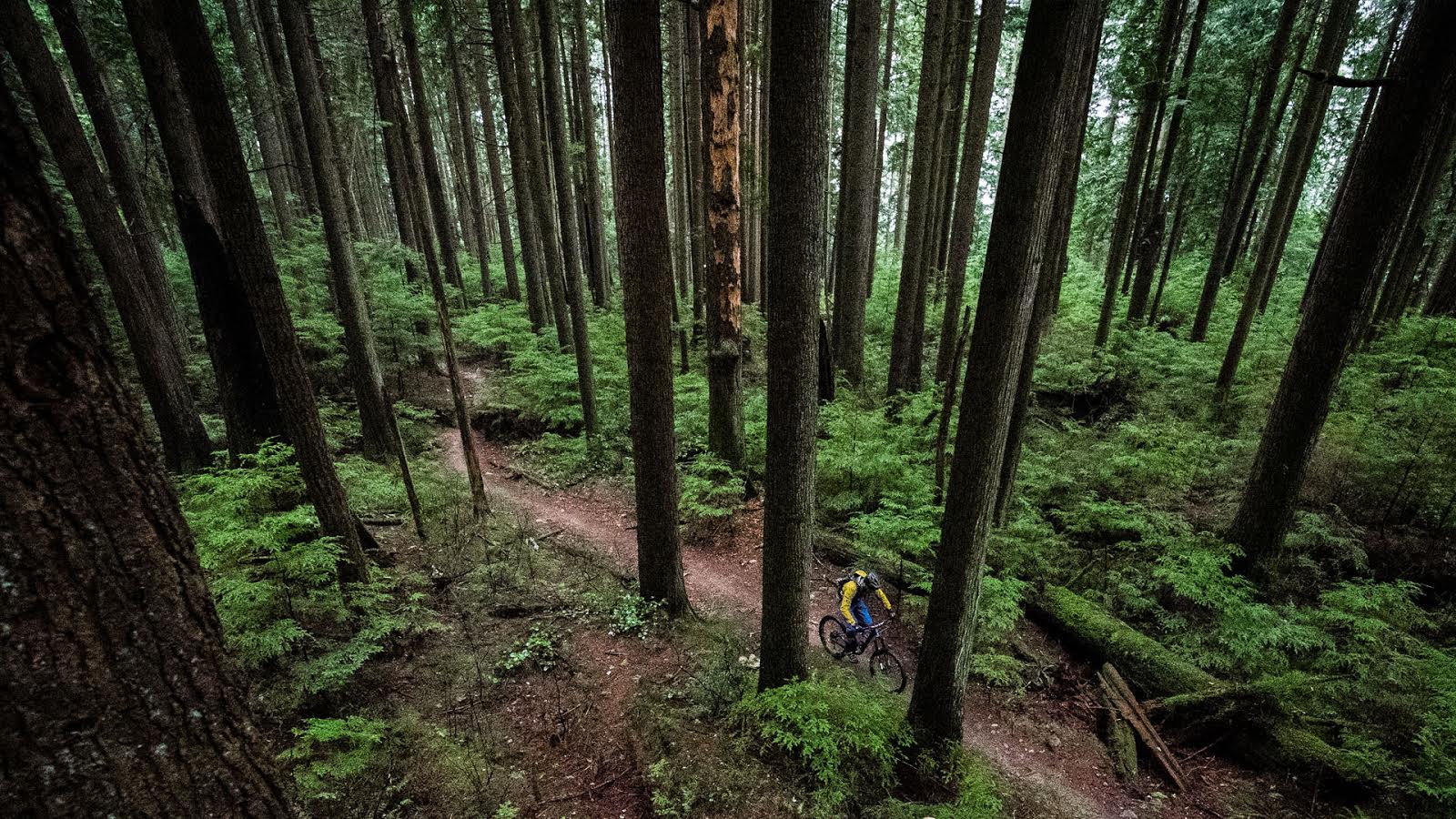 Gear Shots #78
Gear Shots is a quick look at some of the new product that's making its way through the NSMB offices and into service. With winter in full swing, and Xmas literally around the corner, the products here might end up being last minute stocking stuffers. In this issue we have a look at products from Teva, Lezyne, Chromag, and Cateye…

---
Teva Links Mid Shoe
Last year Teva introduced the low top Links shoe as their first MTB-specific offering. The Links Mid is an evolution of that design, sharing the sole but seeing a higher upper that offers more protection for ankles. I was excited to run a sleeker shoe that didn't look like a combat boot. However, coming off Five Ten's Stealth rubber, I wondered whether the Links Mid soles would be up to the task of keeping my feet planted on the pedals.
My first impressions of the Links were that the soles were quite stiff – a lot stiffer than they might seem, with the outward appearance of skate shoes. The lacing system is capable of being overtightened, a good sign for when the shoes are completely broken in and full of dirt. Fit-wise, I am usually between a 10 and 10.5. I went with a Euro 44 or US 10.5, and there is enough room for a technical winter sock. Spot on sizing, as a 10.5 can often be slightly too large. After a couple rides, the uppers softened up and have been comfortable ever since.
As it turns out, pedals have evolved to the point that you don't have to worry as much about having the stickiest shoes out there. I ran the Links with Spank Spikes and Shimano MX-80 pedals, and while they don't have quite the stick of a broken in pair of Five Tens, there is plenty of grip for all types of riding. I have been riding the Links on both my AM hardtail and DH bike, and have had them completely soaked on numerous occasions. They dry out reasonably quick and are still in good shape after a couple months' use. The Links Mid will set you back $120.
---
Lezyne Tools and Lights
Bike tools are an essential stocking stuffer and there are a lot of options out there these days ranging from pot metal garbage to well-made boutique items. Lezyne's offerings sit in the middle of the range: quality pieces at a reasonable price.
Personally I prefer a mid-sized tool with a full size 8mm and a chain breaker, so the RAP-14-LED suits my needs. The LED light is a bit of a gimmick in my opinion, but the quality of the tool steel is what counts and the RAP-14 delivers in this regard. $28.
Lezyne describes the Blox 23 as "a shop quality tool in a trail-sized package". A large range of tools, including doubled up 90º allen keys, bring this tool towards swiss army knife status. Up to you if you think a big tool is necessary for your daily pack. $35.
The Alloy Drive CO2 inflator is a minimalist design for quick flat repairs. With the return of bottle cages and under-seat bags, a decent CO2 inflator might be on your list. $28 with one cartridge.
Lezyne's light offerings could be considered a bit quirky for technical trail usage, but functionally they've got some neat features. Both the Super Drive XL (above) and Mega Drive (below) are USB-rechargeable, fully-sealed units with good light output for the size. The Super Drive XL claims 500 lumens at only 140 grams, while the machined aluminum Mega Drive puts out 1000 lumens at 250 grams. $120-250 depending on accessories.
---
Even a product tester buys parts…
There are some items you expect to be on your bikes on a long-term basis. I have been enjoying the hell out of my little Chromag dirt jumper set up for trail riding, and decided to spice it up with a matching bar and saddle.
I was looking for a bit more rise and sweep out of my bar – and it had to be purple – so the 785mm Fubar OSX suited. After borrowing a friend's Trailmaster and finding it was comfortable and its tall rail-to-saddle was good for the short seat tube on the Monk, I decided to pick up my own. The Italian leather versions were pretty tempting, I must say…
---
Chromag Grips
Chromag has recently jumped into making lock-on grips, and rather than rebadging something generic, they've created a whole range of well-thought-out designs. All three designs feature a one piece metal end cap that pinches together when you clamp the grip down.
The Squarewave grip seen above has a waffle pattern with a slight bulge in the centre for your palm to curve around. The Squarewave ends up being a thicker grip due to the bulge, and sits comfortably as long as you're into bigger grips.
I ended up preferring the Basis, with a thin profile and golf ball pattern. Out of the package they seemed a bit slippery, but that has turned out to be a non-issue on the trail. One thing I will note is the 2mm allen screw heads may be on the small side, though I've yet to strip one in a few re+re's. $25-28 depending on style.
---
Cateye Sumo 3 Light
The first thing that comes to mind when you see the Cateye Sumo 3 is "whoa, this thing is friggin huge." The Sumo's girth may be the reason for its name, and it's a good thing it backs that up with big light output. Cateye doesn't use the industry standard lumen scale, so I wasn't sure what to expect out of this light's "5500 candlepower."
In researching the difference between candlepower and lumens, I learned that the conversion is not so easy. Candlepower is converted into lumens by using distance, spot intensity measurements, and light beam angle – too complicated to actually figure out, so I took it to the trails. Well, I either need to eat more carrots, or it is actually really dark at 2:00 in the afternoon. The Sumo puts out enough light to be seen during the day here on the Shore.
As I set out for a ride with my brain mixing foggy high school Physics and inconclusive internet research, I think I did come to one solid conclusion. Lumen counts depend on a measured intensity at a particular spot in the beam – fine for lights that only have one focused beam and diffused (lost) light in the peripherals – but the Sumo 3 has three concentric circles of decreasing light intensity. The brightest, centre beam is a touch brighter and wider than my usual 1400 lumen headlamp, and the outer sections still have a lot of coverage providing good peripheral vision.
The 1600 lumen number you may see associated with the Sumo 3 elsewhere on the web would, from my research and experience, correlate with just the centre section of the beam – it seems to have more juice than that. So, lumen counts aside, the Sumo 3 is pretty friggin bright.
Fit and finish-wise, the Cateye meets the expectations of a premium light. Electrical connections are solid and use a screw connector, and the rubber-coated battery comes with three robust straps (two smaller, as shown, and one larger). Despite the 650 gram weight, both the light head and battery stay securely attached. The physical size of the battery and light head are something to adjust to, but once you're on the trail those details fade away into the night. $650 for the big guy.
---
---
Are you hoping to see any of these parts under the tree on Tuesday?