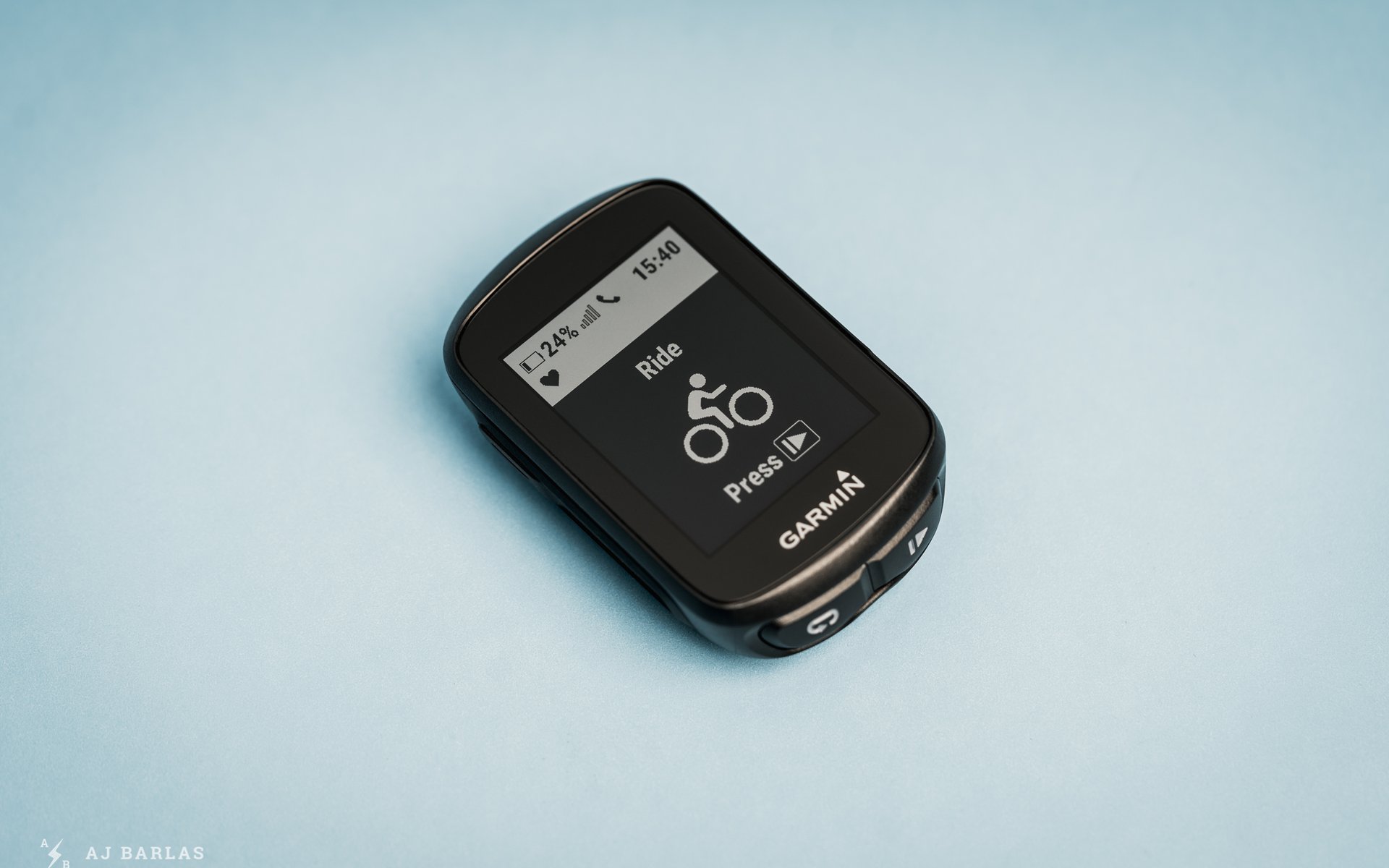 For the Geeks
Garmin Edge 130 Plus Review
Since my days as a young whipper-snapper blasting around the neighbourhood, I've had an interest in the data associated with my ride. As a kid on a P.O.S. Malvern Star with 15 gears and steel wheels, I was very focused on how fast I could go. Back then I was fortunate to get hold of a Cateye cycle computer – the style that involved carefully running cables from the bars down to the sensor on the fork.
I probably shouldn't be here today with the amount of time spent focused on the numbers ticking over on that little digital screen. Somehow, despite not looking where I was going while bombing hills or glancing down at the screen when I was only a couple of metres behind buses, didn't end badly. The thought of sitting that close to a bus doing 60+ km/hr down a hill gives me sweaty palms today. The information that little computer told me during and at the end of a ride sure was fun though.
When I shifted from racing DH to Super-D, then enduro around 2011, my relationship with cycling computers was reborn. I don't remember what I started with but I believe it may have been another Cateye. Shortly after, my first Garmin device was a Forerunner watch. I opted for the watch because it was less likely to smash to bits when I crashed, as I have seen so many do. That watch had its problems but a simple reset would fix it and I could continue using it. But after a few years, I busted the wrist band – not surprising with me wrenching it onto my bars each ride. I continued for a while with the watch stashed in a pocket but when the battery issues got so bad they made the watch unusable, I decided to upgrade.
After looking around, I decided to stick with Garmin and toward the end of 2015, I purchased a Vivoactive on sale. The watch had many more capabilities than the Forerunner I'd had. Around the same time jacked-up Fitbit-type devices were growing in popularity and the Vivoactive, I believe, was Garmin's entry into this world. I could track my sleep patterns, activities and heaps more than I knew what to do with. After a few months mucking about with it, I realized I didn't care about much of the information but the ability to track my activities; hiking, riding, swimming, gym workouts to name a few, was great.
The Vivoactive is still in my arsenal but it's starting to have more issues with the battery and often won't charge. My Garmin watches were quite expensive and the Vivoactive was overkill for what I'm doing now and still missed some data I've always been interested in.
Garmin Edge 130 Plus Highlights
New built-in accelerometer
MTB Dynamics

Grit (how tough the trail or ride was)
Flow (calculated from forward momentum during the ride)
Hangtime/Air

Climb Pro

Displays climb profile, distance remaining, elevation remaining, average grade

Course/Route created in Garmin's Course Creator can be downloaded to the device

Breadcrumb navigation and turn indications on the display

Incident detection
Livetrack
Training and workouts
Weather widget
Strava Live segments
Bluetooth & ANT+ compatible
Robust, small profile
MSRP: 199.99 USD / 289.99 CAD (Heart Rate Bundle: 249.99 USD / 369.99 CAD)
The Garmin Edge 130 Plus
All these years later, I stand by my decision to use watches… mostly. They're versatile and when I ride into a tree they spin on my handlebar rather than, at minimum, breaking the mount. But even with the Vivoactive's insane capabilities, it's limited in terms of what it displays on a ride. Current speed, time, distance etc. are all possible but one thing that I've always wanted is current elevation. Garmin cycling computers have offered this for as long as I can remember.
The Garmin Edge series computers can get crazy, resembling expensive Silicon Valley phablets more than a tracking and data device. All the bells and whistles can quickly run up a bill of 600 USD / 870 CAD for the top of the line 1030 Plus. It's big and bulky compared to a watch and I still see larger devices like this smashed on the side of the trails. And do we really need something like it? There are smaller, simpler devices like the Edge 130 series which offers all of the basic tracking, including current elevation, but does heaps more. The MTB tracking mode on the 130 Plus can tell you how much air time you've had on the ride, give insights to your V02 max and integrate with training apps to display your program, making it easy to follow along. It can even be set up to show traffic alerts.
Those features don't matter to me though. I set up the Edge 130 Plus with basics like; time, top speed, distance, elevation gain and current elevation, heart rate and elapsed time. Using the Connect IQ Store, I set up the SKS Airspy to display my tire pressures, out of curiosity, and the compass. I don't use current speed anymore; if I have time to look at the display I must going too slow. There are also screens for maps and route-finding capabilities that include alerts about time and distance before reaching the top of the climb – which I don't think would be any benefit to me..
Small and powerful without luxury is how I think of the Edge 130 Plus. It still has more capabilities than the majority of riders will use but Garmin cut back in areas like the display. There's no touch screen and it's a simple monochromatic affair. This can be a drawback for users interested in using the map feature because on the 130 Plus, it's pretty useless. Unless you're able to work out what a triangle in the middle of nowhere is trying to tell you, you're out of luck and will need to upgrade. Using it with a created course that's been uploaded is better but it's still very basic.
The lack of touch screen makes navigating the Edge 130 Plus more laborious, with the buttons on the side slowing things down. It's amazing how quickly we've become used to touching and swiping because not too long ago, this wouldn't have been a problem. But even coming from the minor touch capabilities of my 5-year old Vivoactive, the button navigation process grew tiresome during setup but day-to-day it doesn't bug me.
After a ride, the Edge 130 Plus will sync with Garmin Connect, automatically uploading the data to the app. and any others that are fed from it. The only thing that's left me muttering under my breathe in mild frustration is it can be a bit slow acquiring GPS signal which takes longer than my old watch. On some occasions, I've been out of the street and around the corner before it finally acquired signal. My patience isn't what it once was though, especially when I get a chance to go for a ride.
Conclusions
There's heaps to love about this powerful little device from Garmin. Where so many get caught up with the latest and greatest, this hard-hitting, reasonably affordable device packs a punch. It doesn't have the glossy display of its more expensive siblings but it still provides heaps of data points, tons of functionality and all in an amazingly compact package.
More on the Garmin Edge 130 Plus.