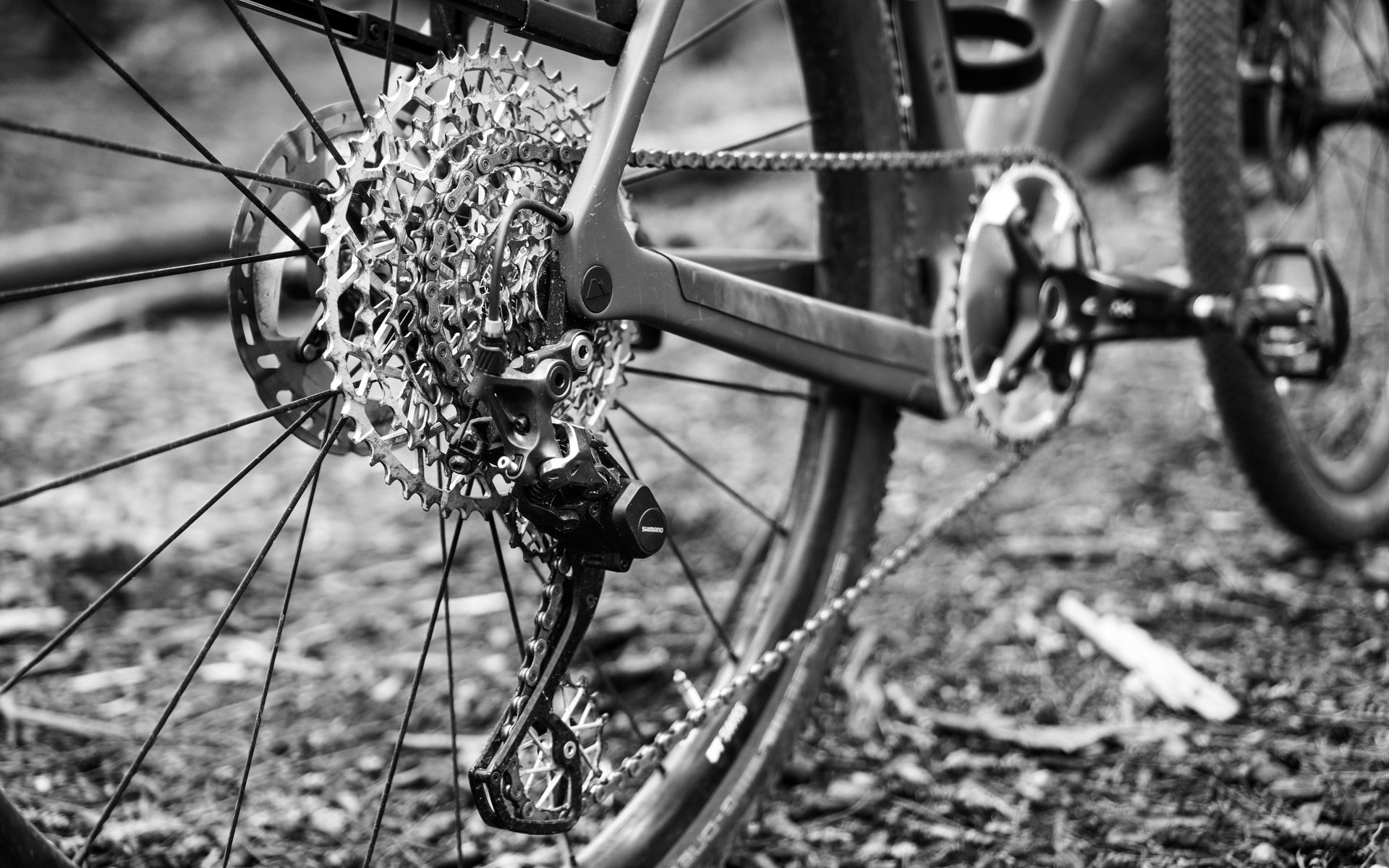 Wide Ranging Review
Garbaruk 11-Speed Wide Range Drivetrain
As some of you may remember, I had some complaints about the 2x GRX drivetrain in my first look at the Canyon Grizl CF8 Suspension. And here at NSMB, we've been preaching the benefits of 1x for a while now. There's a whole series on Fewer Gears. A bit of research revealed there are several ways to go about increasing the overall range of your Shimano GRX drivetrain while ditching the front derailleur, and I was all over it.
I should note that Garbaruk manufactures a wide range of wide range options that cover most 11- and 12-speed options and freehubs for your mountain bike if you're looking to increase range or desperate to shave a few grams off your bike. Or if you're looking to replace a worn out cassette and min-max your upgrades. So while we'll focus on the GRX group here, have a look over at the website for a whole range of upgrades.
At heart, I'm a bit of a nerd. But as tempting as it is with a product like this to dive into gear inches, percentage changes between gears, ratios, and the like... anyone who cares enough to deep dive into this is already opening a spreadsheet or web calculator to do their own numbers (if you're unfamiliar with any of this, you should go read Morgan's piece here as a preamble). The rest of you want to know how much this costs, does it work, and do you need to run the flashy oversize pulley wheels? (no, but you can also get them in lots of fun colours).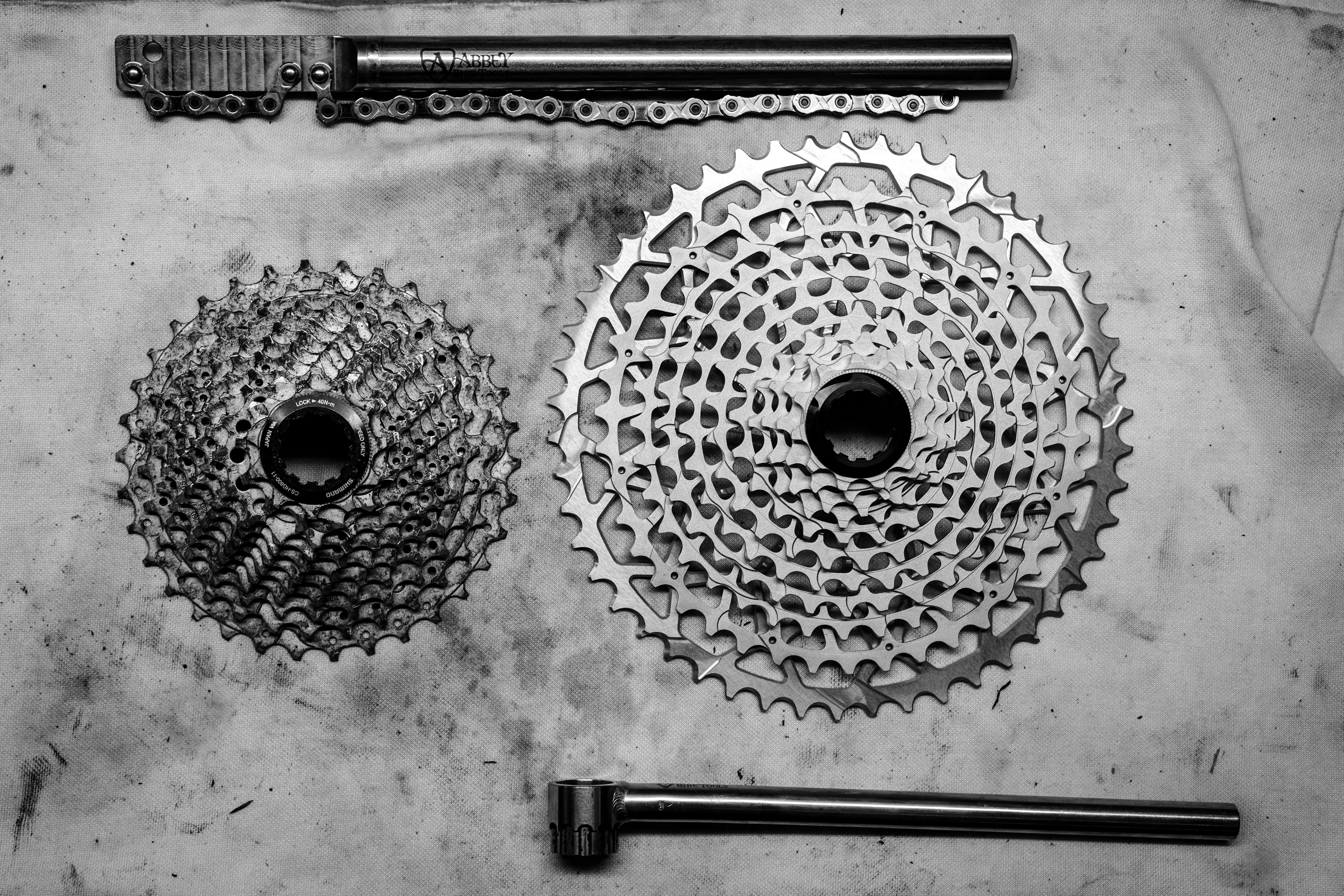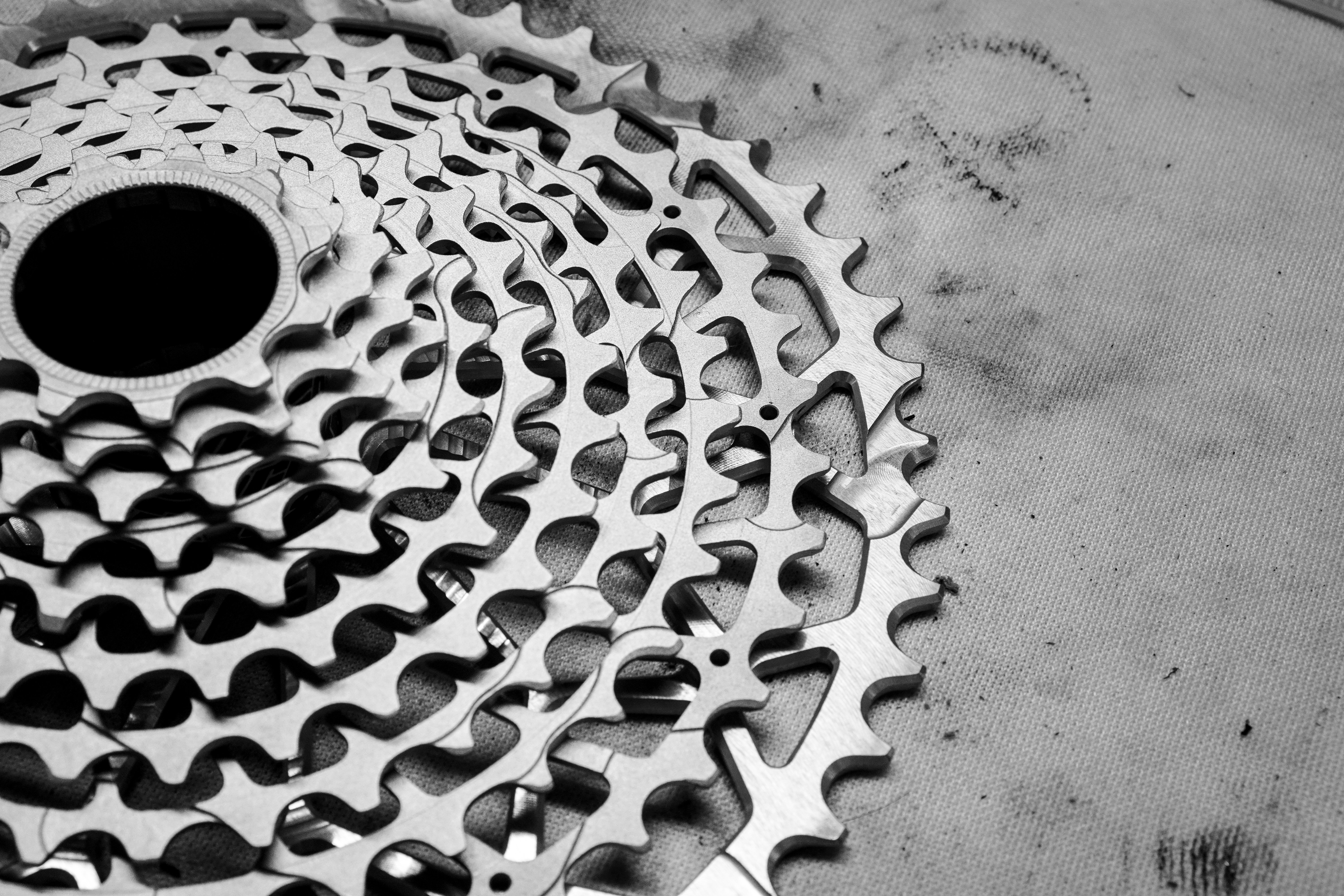 Construction
Gears on the ridiculously light (314 gram) cassette are a chromoly steel for gears 2-11 with only the 50-tooth made of 7075 aluminum. All 10 steel gears are machined from one piece - think SRAM Eagle XO1 - and bolted to the aluminum pie plate. Garbaruk lists compatibility with most Shimano 11-speed systems including Di2, as well as SRAM 11-speed mountain rear derailleurs.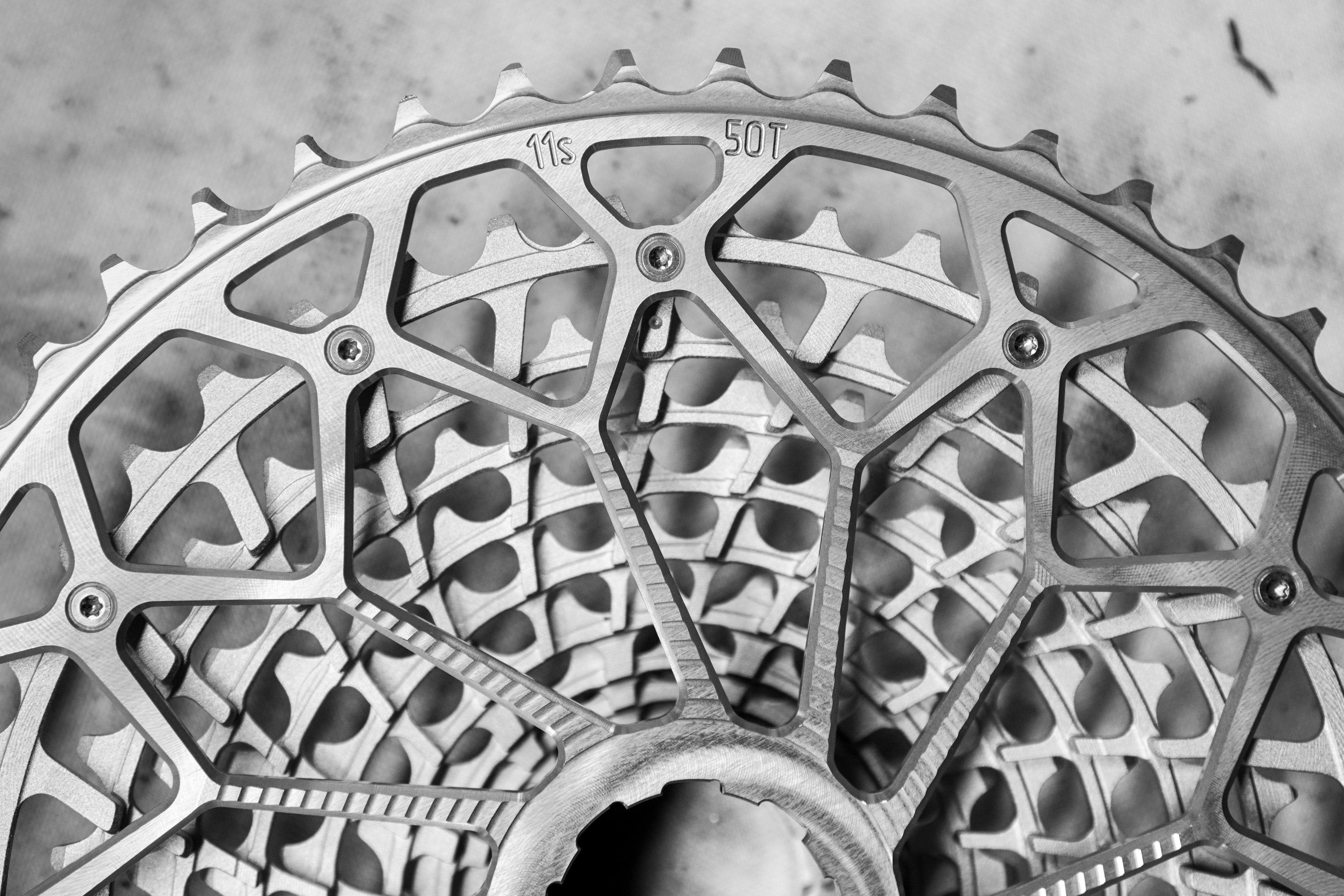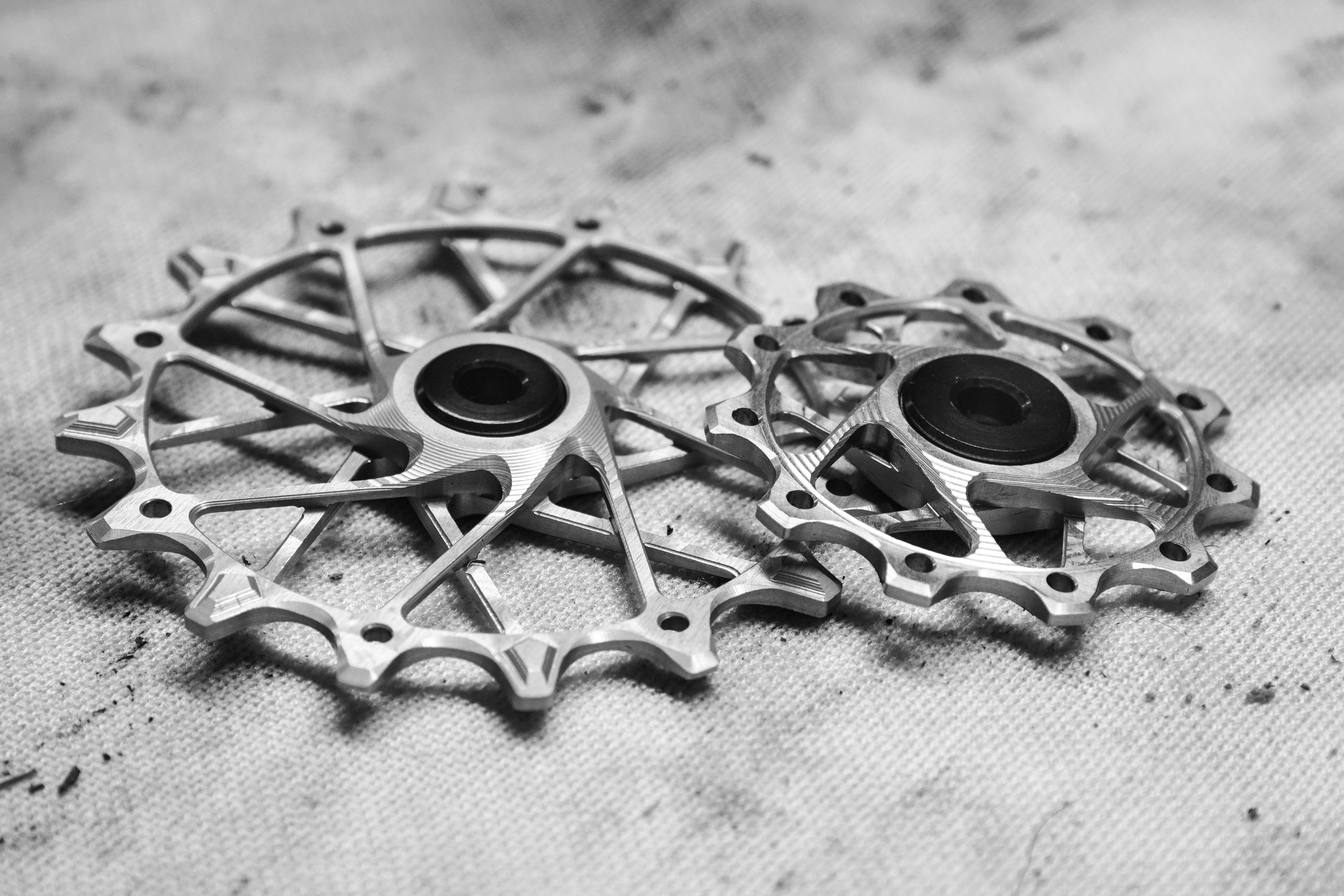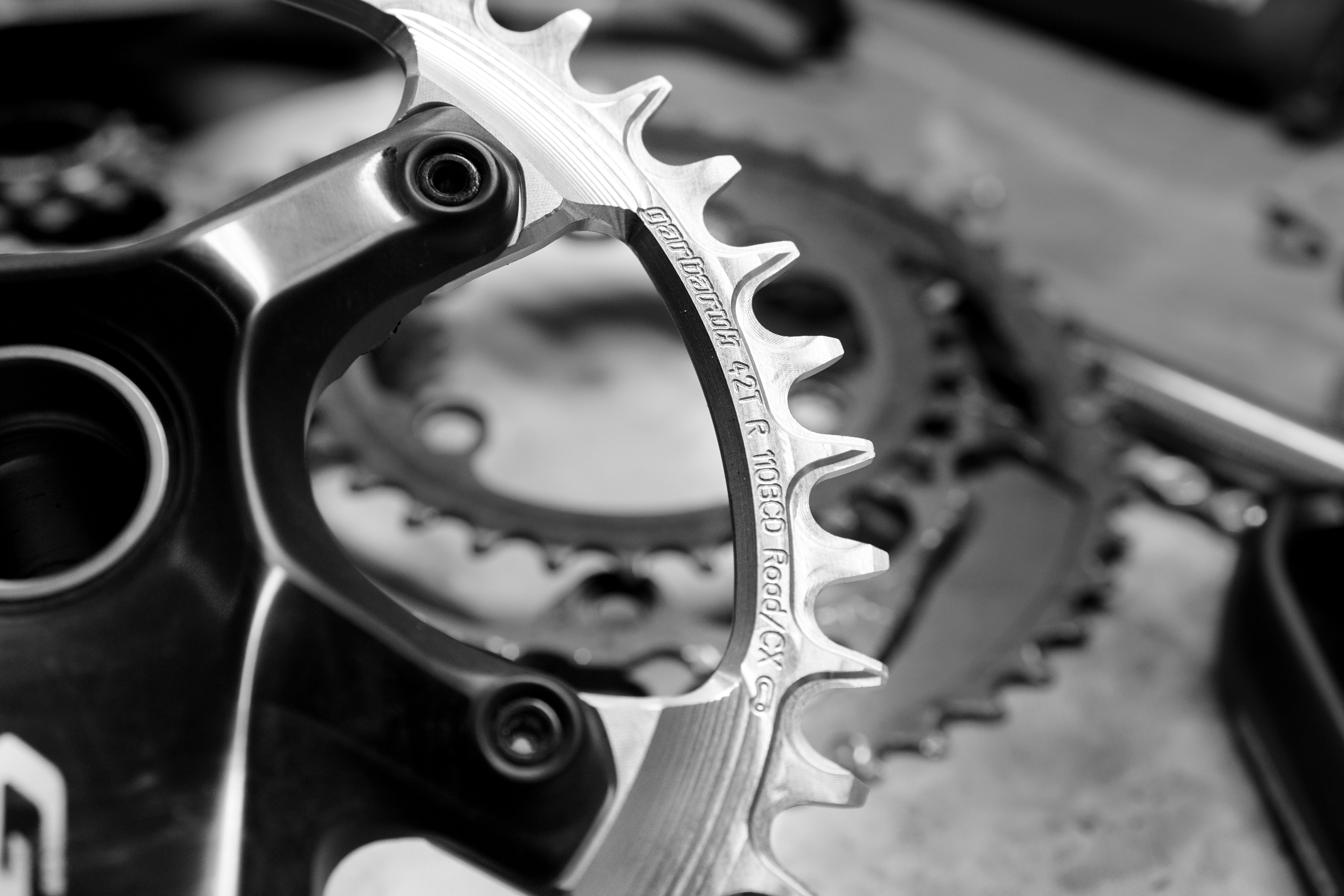 Your standard Shimano GRX cage won't clear the big 50-tooth ring, and even if it did you'd be adding so much b-tension that shifting would likely be mediocre in the middle of the cassette. While there are different solutions for this (Wolftooth and others make small links to add between your derailleur and derailleur hanger), Garbaruk sells replacement cages that modify the geometry such that you retain shifting performance across the range and have appropriate throw to take up the necessary chain length change. I've also got Garbaruk's replacement pulley wheels - CNC'd from aluminum and oversized for bling factor, as well as their front narrow-wide round chainring.
Garbaruk offers multiple anodizing color options for all aluminum parts. Go rasta, go purple, or be boring like me and go silver?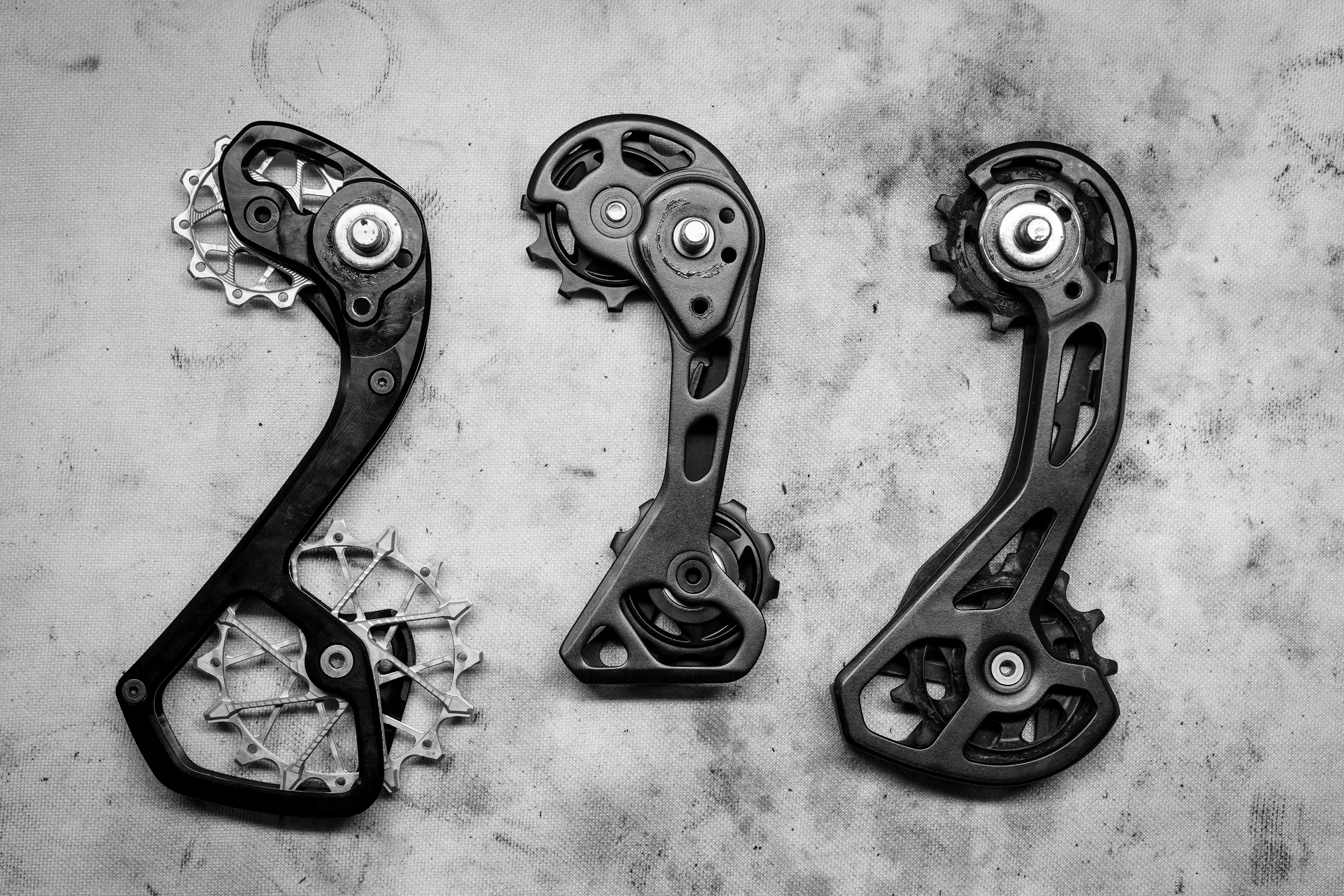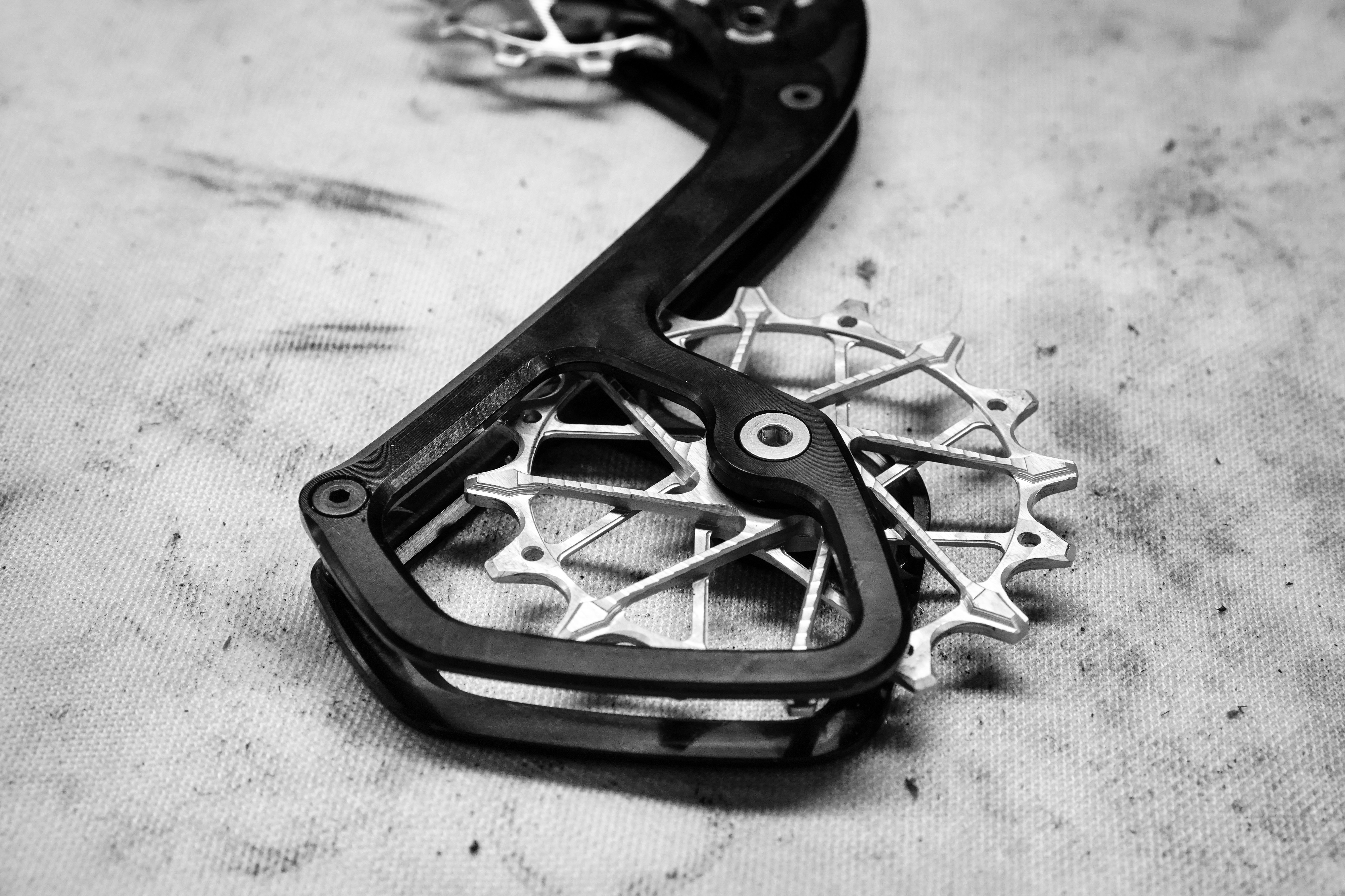 Installation
If you're a remotely competent home mechanic with a few tools, the only part of installing a Garbaruk cassette, cage, and pulley wheels you may not have ever done previously is swapping the derailleur cage. This isn't a complicated process, Garbaruk has good videos and there's plenty of other YouTube content out there, but its something to take your time with. As always if you're not comfortable with it... just take it to a shop and save yourself the headache of buying a new derailleur, and paying for the install. The only questionable part of installation here is setting the b-tension, as the instructions are a bit vague if you're used to something like SRAM Eagle, but I've set it about as loose as possible and had zero issues.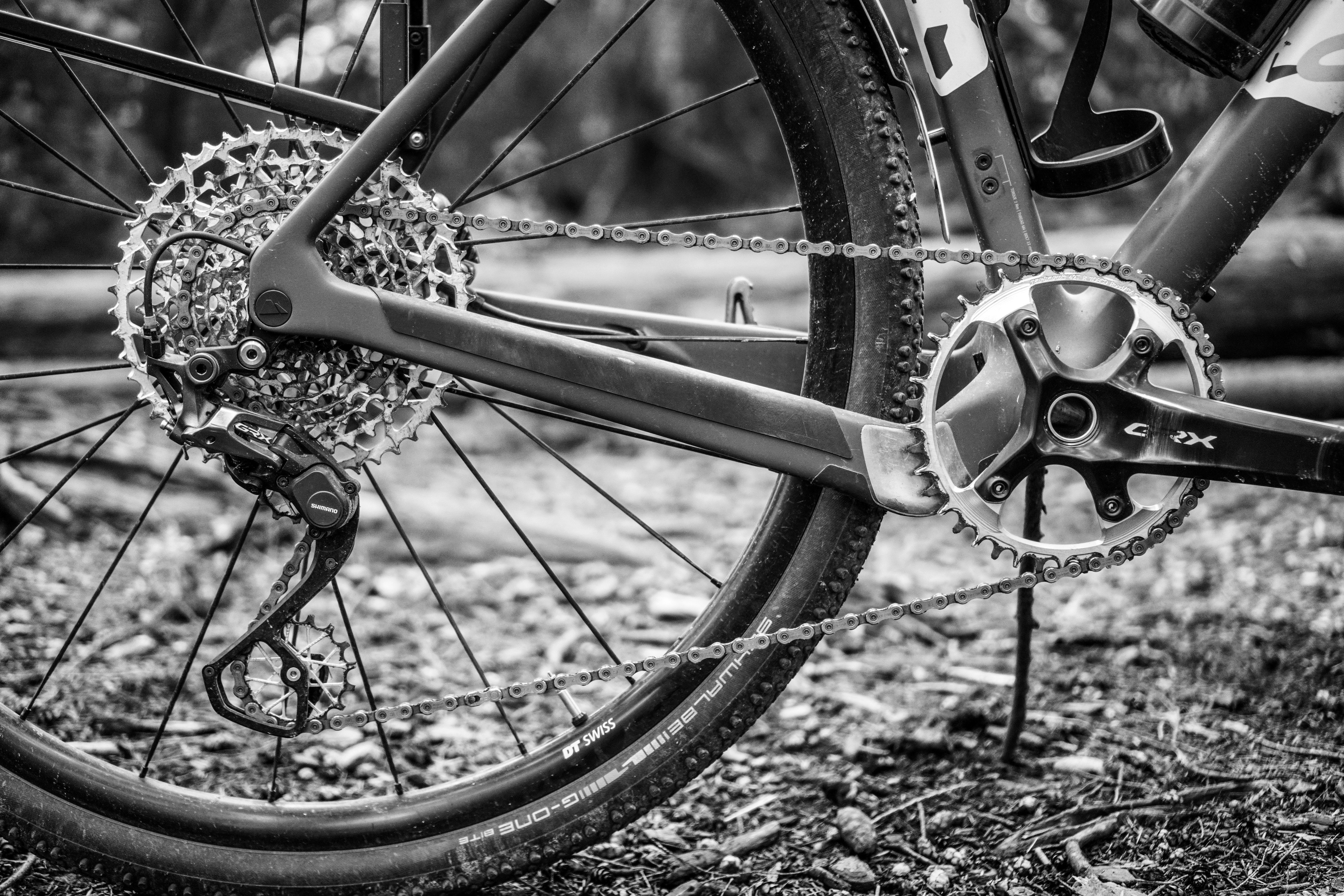 Riding Impressions
Pleasantly, the Garbaruk cassette was very much a case of "does what it says on the tin." I've now got full control of all my (fewer) gears with only the right brifter*; bless you 1x. I'm enjoying the significantly lower gearing and haven't missed anything out the top. If we're nitpicking (and we are, this is a review after all), shifting into the 50-tooth ring occasionally makes a touch more noise than a SRAM or Shimano setup, and at either extreme end there's a bit of tooth noise off the front chainring - presumably the enormous amount of complicated machining and R&D from the big guns paying off. It's minor.
But of course, there's some compromise. You're covering 455% range with 11 speeds and as a result some of the jumps between gears are quite large. Now, I'd argue this is mostly irrelevant if you're riding solo, or riding at a relaxed pace. The challenge comes when you're in a fast-paced group setting, and the wide spacing lacks resolution. This can leave you hunting between gears to stay with the group - either struggling to turn a gear that's too high, or spinning an uncomfortably high cadence.
So far wear is negligible on everything, as it should be at this mileage. As usual, I'm going to keep using these parts, and if there's any concerns or issues that materialize down the road, you'll get an update.
*This also frees up the left brifter for modifications to operate a dropper post. Which is a very enticing option, but not something I"ve done because I don't want to take a grinder to expensive parts on a bike I don't own. Although saying that, maybe that's the best kind of parts to take a grinder to?!
Conclusion
I'm pretty much all in on 1x - or at least the simplicity of a system that operates like 2x Di2 and AXS. I feel the simplicity benefits outweigh most of the drawbacks for most riders, on road, gravel, or mountain bikes. If you're on a Shimano GRX system looking to expand your range, I'd recommend taking a look at Garbaruk. If you're on a mountain setup and looking for more range, this is an option worth considering if you're due for a parts refresh and committed to that 11-speed life. Keep your shifter and derailleur, gear resolution is significantly less of an issue mountain biking (especially if you live somewhere like I do, where 90% of the riding is winch and plummet) and no need to worry about changing freehubs.
Parts are available as kits, or individually to suit your application.
Cassette, 11-speed Shimano Freehub USD 243
Rear Derailleur Cage for Shimano GRX 11-speed USD 72