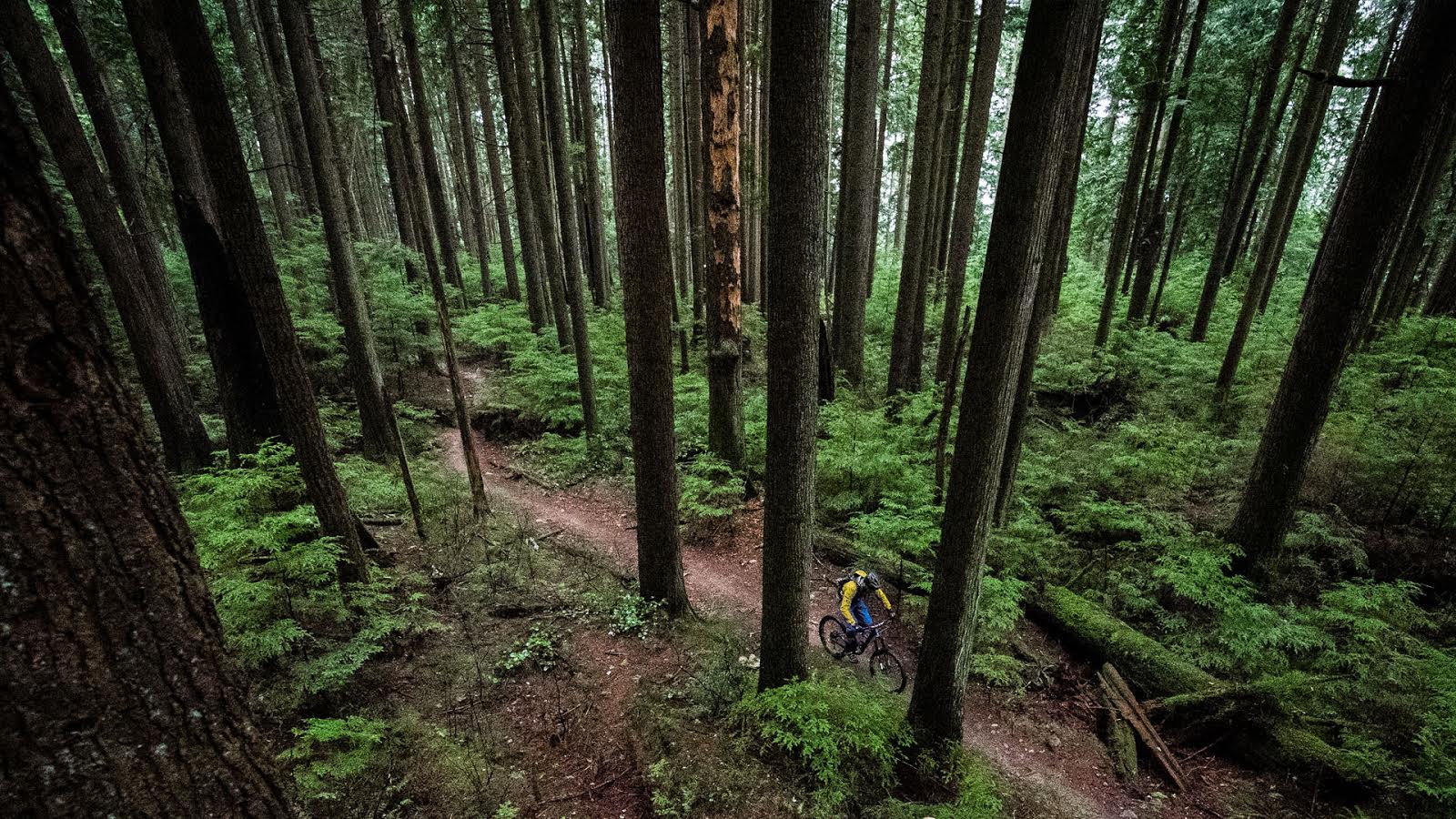 Gamut TTr Chainring: Reviewed
Last month Matt Lee and I gave a glimpse into the intern bikes we would be riding and testing gear on. One of the first changes I wanted to make to the Norco Range was setting it up as a 1x drivetrain system. The Range already came equipped with a Shimano clutch derailleur, so all I needed was a narrow-wide ring to replace the 2x chainring system up front, in the form of a 30T Gamut TTr ring, along with removing 2 links from the chain.
The 30T ring I received had machined offset tabs to space the teeth away from the crank tabs, eliminating the need for spacers. These tabs are threaded on the inside which means that the bolt threads into the chainring tabs without the need of a nut on the other end. The Gamut ring can be installed on either side of the crank tabs to optimize the chainline.
I'm not much of a weight weenie, so the grams saved by converting to a 1x system weren't a big factor for me. While riding technical trails at speed the 2x system would tend to jump the chain from the big ring to the small, even though the front derailleur was adjusted properly. After I installed the narrow-wide ring I could confidently stomp the pedals, knowing my chain wasn't going anywhere.
I first rode the Gamut ring in Whistler. We rode both technical and flow trails, but tech ruled most of the day. For half the day the chain would come off the upper pulley on the rear derailleur, bringing me to an immediate halt. After a few laps  I checked the derailleur and alas, I had it set to the clutch off position. I was surprised that the chain stayed on through rough sections without the clutch engaged. Maybe this will sway narrow-wide haters.
I am impressed with the Gamut TTr's performance. I can't hit the same top speed while pedaling due to having gone from a 36T to a 30T, but that compromise is countered by the simplicity of my new set up. The TTr comes in one colour, the clear hard coat finish, and accommodates tooth sizes 30T, 32T, 34T and 36T, all in 104BCD at $64.99CAD.
---
With another entry into the narrow-wide market, the options are endless…