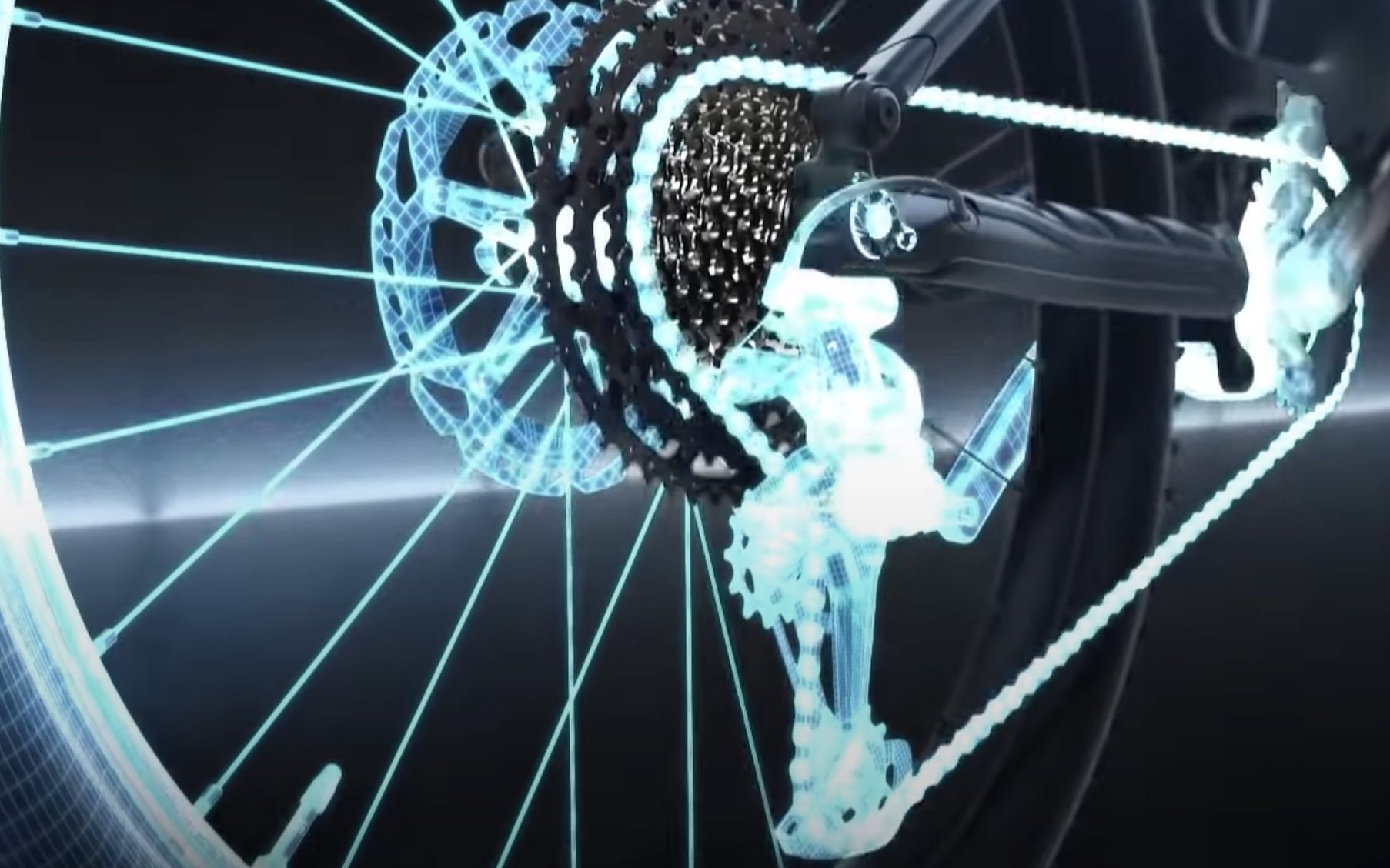 FIRST IMPRESSIONS
Gambling on the Retrogrouch - Shimano XT LinkGlide M8130
Know When To Fold 'Em
I've never played poker with any of the NSMB.com crew, but if we all sat down at a table with a stack of the leftover stem caps from installing our EDC tools, I think I'd do okay on side bets in terms of how the rankings would lineup. There at the bottom, in absolute last place, would be yours truly. Apparently, my tells stick out like an albatross at a hummingbird convention.
You'd think this knowledge would be helpful to me, but there I am in a conversation with a friend who knows a few people in the bicycle industry, and they smile suspiciously, look me right in the eye, and ask "when do you think OneUp's wireless dropper post is coming out?" Huh, what? The game is afoot! "Oh," I say "does OneUp have a wireless dropper post coming?"
I actually don't know, but I try to be coy, and, of course, I'm bluffing about as well as a toddler denying they coloured on the walls while holding a marker in each hand. After a bit of back and forth, as it turns out, my friend doesn't have any concrete knowledge either. The question was intended as a conversation opener to what's either the worst-kept secret or best bluff to come down mountain bike design way in years: whether there are there AXS-specific bikes coming out.
What's an AXS specific bike? (or 'wireless specific' bike as companies introduce competitive products). It's a bike with no cable routing previsions except for the rear brake.
I'm not talking about rigs with such crimes-against-the-bicycle internal cable routing that many riders decide these bikes may as well be dedicated to wireless shifting and dropper posts. I'm referring to bikes that are specifically designed around a lack of braided steel cables, like every bike with through-the-headset routing and, more importantly to the industrial designer, an absence of superfluous holes in the frame.
There are certainly a few retro grouch readers who are thinking to themselves "f*ck that noise, I'll just stick on my own external cable guides, thank you very much", but are they really going to buy the AXS specific frameset? Even if they did, do they represent enough of the target bike buying market that their purchasing decisions overrule the design team?
Know When To Hold 'Em
The retro grouch responds to all this wireless specific conjecture by purchasing three more Shimano ZEE 10/11-speed derailleurs for their hoard. Oh, and making certain their holdings include enough HG cassettes that they'll still be pedaling happily when the average drivetrain is sporting fifteen cogs and an asymmetrical chain. But wait, just hold up on ratcheting that last number into the rotary phone!
Let's talk about Shimano's new LinkGlide (LG) before you call your shop and order a lifetime supply of the old stuff. Within my first few shifts of Shimano's XT LG system, I couldn't help but think that it was the 1x group Shimano's design team always wanted to make. Not that I know anyone from their development group, but this has the classically robust Shimano shifting that reminds me of their 10-speed drivetrains. It uses an HG driver, starts with an 11-tooth cog, and there's an overarching focus on improved longevity and shifting performance over the life of a drivetrain.
It makes me feel that from Deore M6100 through to XTR, Shimano's HG+ 12-speed systems and their MicroSpline drivers and 10t cogs were an answer to SRAM's drivetrains, not to the question of what an optimized Shimano 1x drivetrain should be.

The robustly engineered cassette design shifts up and down gears seamlessly while significantly reducing drivetrain wear. LINKGLIDE is the ultimate utility drivetrain that delivers long-lasting performance. - Shimano
To the connoisseur of Shimano's legacy 10 & 11-speed systems, this may sound suspicious, as LinkGlide is not backward compatible with other Shimano 11-speed shifting products (of course, neither is the new 12-speed stuff). It does work with my existing HG freehub, crankset, and chainring but the derailleur, shifter, and cassette are all LG-specific. Any 11-speed chain will do. I love my old XT & Zee drivetrain, but I'm sure I won't be the only Zee holdout switching over to LG.
Know When To Walk Away
It's early days, but if LinkGlide's longevity matches its performance, it will slowly be assimilated onto my family's mountain bikes even though that means walking away from some 10-speed XT and XTR shifters that have years of life left in them.
My thinking is that if I need to replace a worn-out Shimano 10-speed or 11-speed cassette, and I'm due to swap out a battered rear derailleur anyway, I'm only a shifter away from running the new LG system which combines forward compatibility with excellent shifting; an all-around improvement.
LinkGlide is compatible with the HG driver on my wheels and my existing cranksets and chainrings so the upgrade cost when I'm already replacing drivetrain wear items is relatively minimal.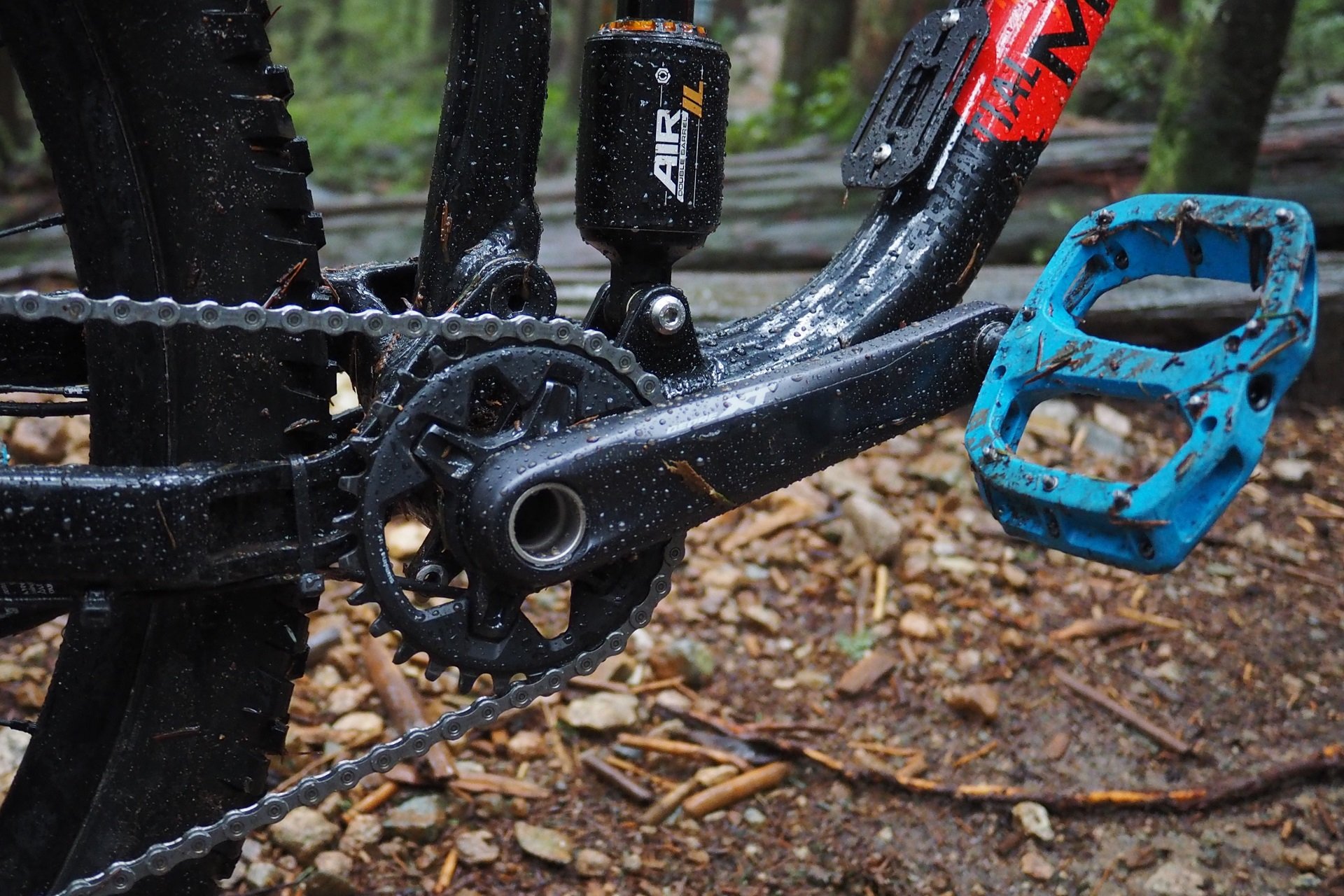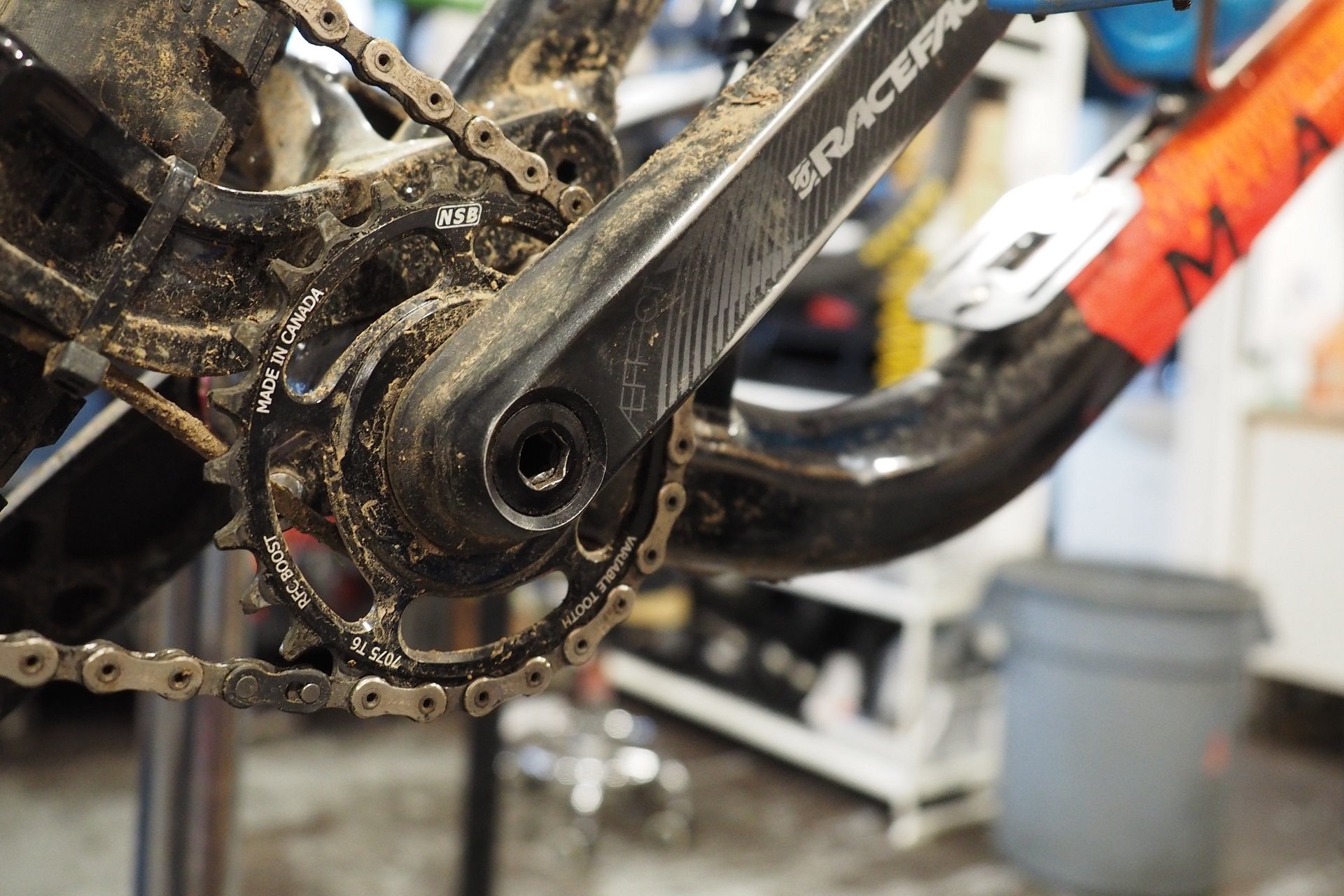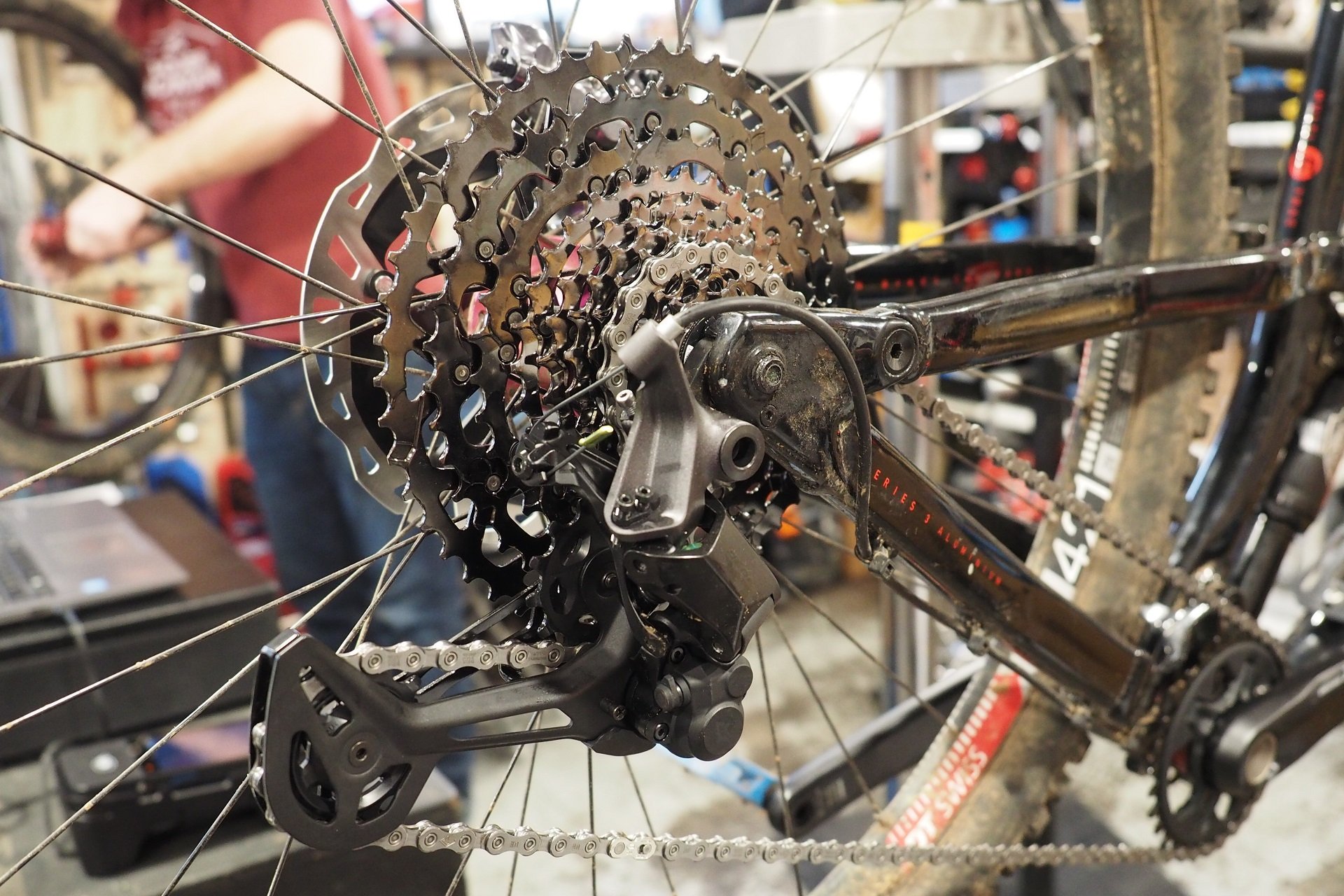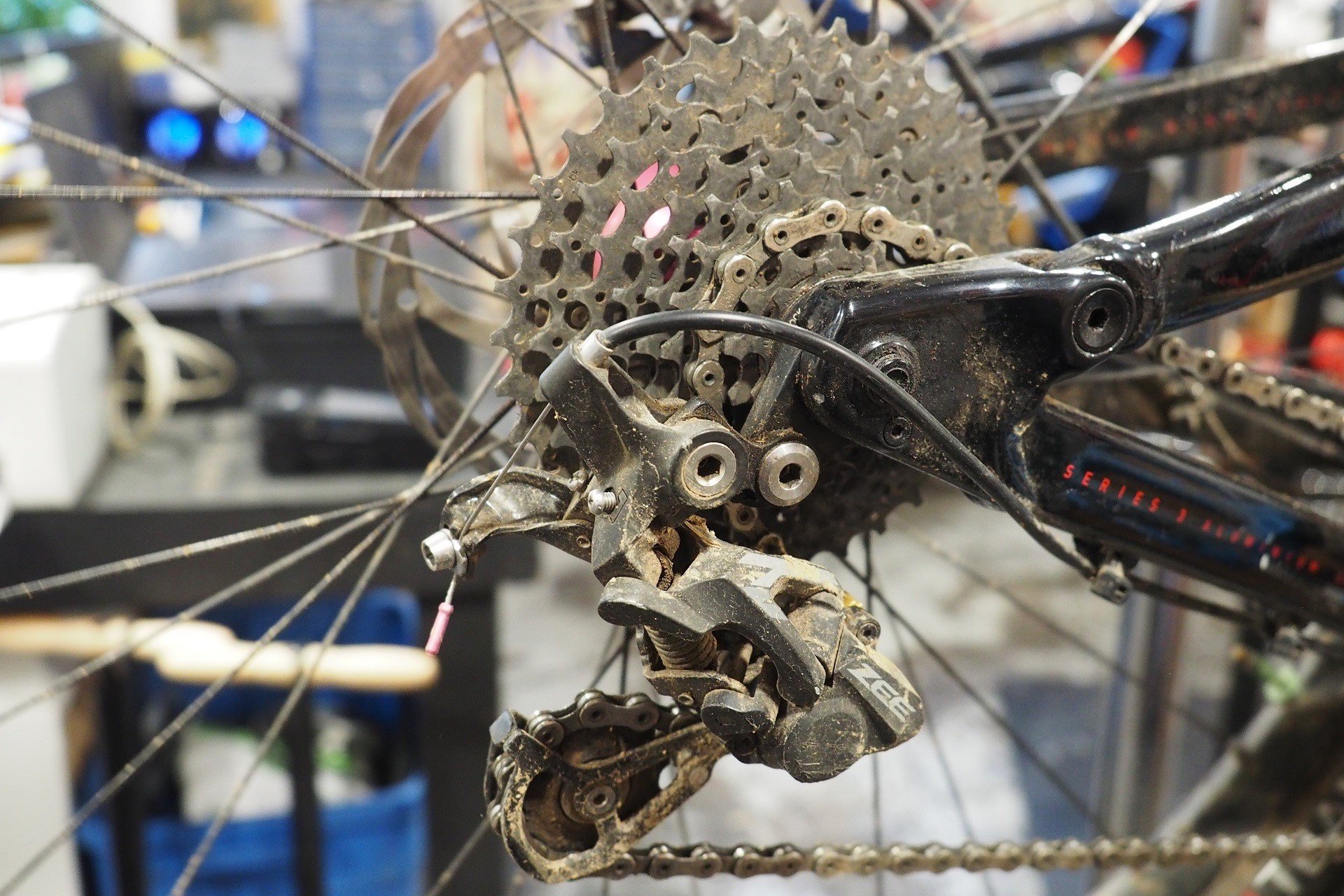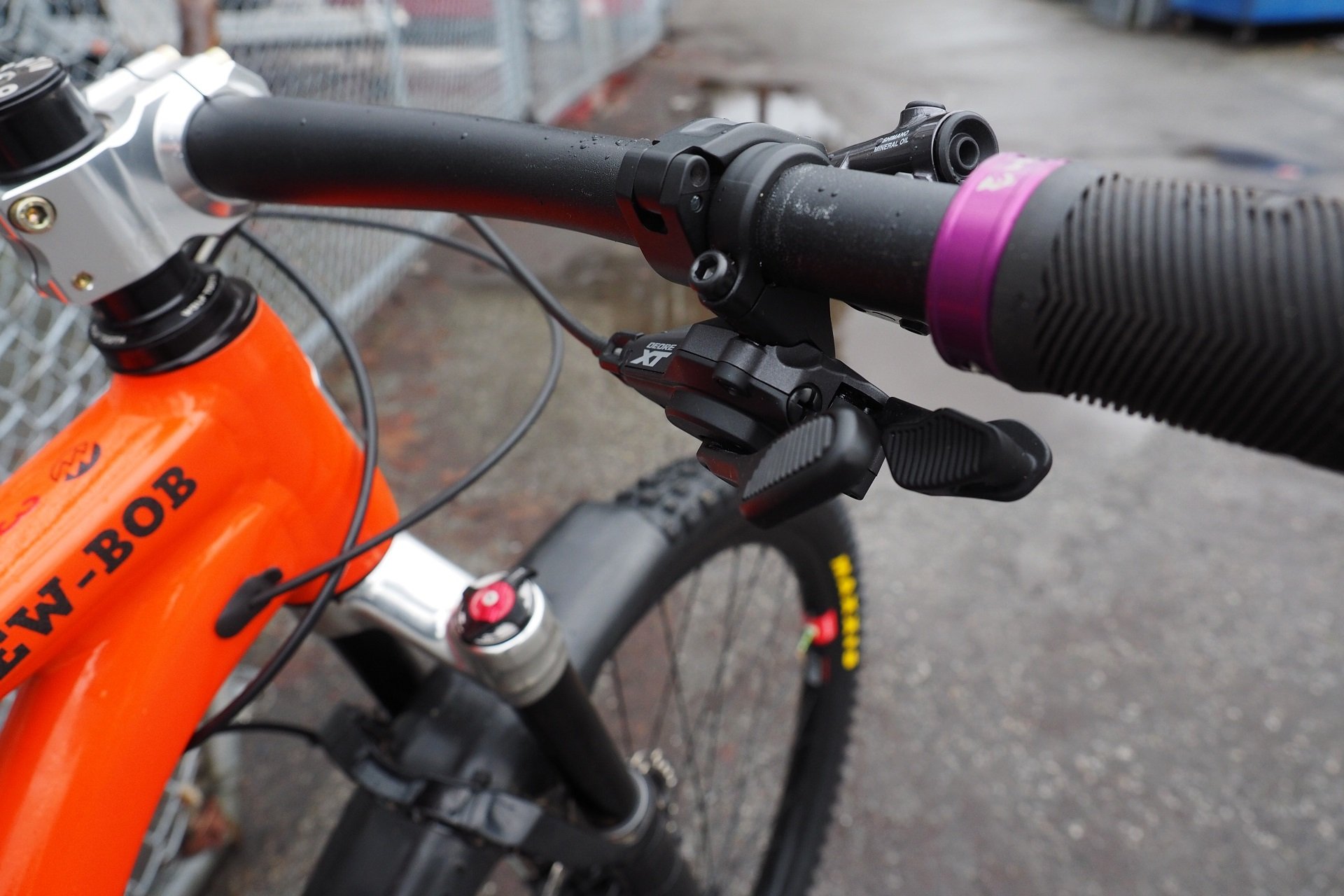 Is LinkGlide that much better than the legacy stuff? I'm not comparing new to new but the shifting is phenomenal with a classic Shimano feel. I don't much care about wide range cassettes - I've been riding a 26t ring x 11-36t cassette for a while now - but for most folks, the LinkGlide 11-50t is going to be a more desirable range.
I will jump in and note that covering a 39-tooth gap between 11 cogs makes for some large jumps, but between shifting performance and the jumps Shimano has chosen, the system does feel optimized. The jumps are 11-13-15-17-20-23-26-30-36-43-50T.
Where does LinkGlide's claimed extra longevity and long term performance come from? In marketing speak it's a focus on riders, not racers. From an engineering perspective, it's more robust cassette teeth with significantly more material at their bases.
Shimano is claiming that cassettes have up to three times the durability of their Hyperglide products. The promised drivetrain value is awesome given that the wear items aren't more expensive - the LG500 chain I'm running sells for 33 CAD / 25 USD and the LG700 cassette is about 200 CAD / 150 USD.
I recognize that LinkGlide's focus on torque loads and wear resistance stems from the fact that it's been designed with eMTB survivability in mind. But this lucid paragraph aside, I'm going to keep on pretending that Shimano has taken notice of what customers love about their legacy drivetrains - performance, longevity, and intercompatibility - and have responded with something that's the same and better.

Drivetrain durability is essential for high torque e-bikes and daily riders who might ride in the same gear for months or years at a time. LINKGLIDE provides smooth and decisive shifting that lasts longer than ever before. - Shimano
Knowing When It's Fun
It's well-known that Shimano is working on a wireless drivetrain. Or at least a semi-wireless drivetrain to integrate with e-bike main batteries. They make e-bike motors and they've patented wireless dropper posts and suspension tech - even though they haven't had a known fork project since Mike King raced an Intense for Haro in 2001. Di2 isn't going anywhere and they already have the aforementioned auto-shifting Di2 LG drivetrain in case you were wondering if bikes will shift themselves in the future.
Heck, self-powered, self-shifting, predictive suspension - the cynics will note that if GPS systems just worked a bit better under a canopy of trees, we'd be on the cusp of mountain bikes that take themselves for a ride and then just upload the accompanying drone footage to their owner's phone.
And yes, (no bluffing), I'm positive that wireless-specific, and for now that means AXS-specific frames, will be a production reality this year. And so, the smart folks at OneUp, BikeYoke, Fox Racing Shox, and others undoubtedly have wireless dropper posts in the works that they're motivated to release before the folks buying those mountain bicycles are decided on an uppy-downy option.
However, for the cable-loving Luddites amongst us, regardless of where some of Shimano's engineers are headed in terms of bicycles that power and shift themselves, it is sweet to see their top shifting tech still showing up in a classic cable-driven drivetrain. For those who have previously bought into the concept of the 'all XT bike' being the pinnacle balance of performance, cost, and durability, LinkGlide may have built a trail back to that reality.
Over the coming months, and hopefully years, I'll be riding this XT M8130 LinkGlide drivetrain (LG500 chain / LG700 cassette) into the ground and reporting back. It's impressive out of the box and its potential to be the go-to every-person's drivetrain is significant.
Shimano has plenty more information on their LinkGlide site. For those curious to give it a shift, you'll be seeing plenty of spec at your local bike shop, but you may have to ignore that battery in the downtube if you want to get in a parking lot test.
M8130 derailleur: 165 CAD
M8130 shifter: 93 CAD
LG700 cassette: 180-200 CAD.