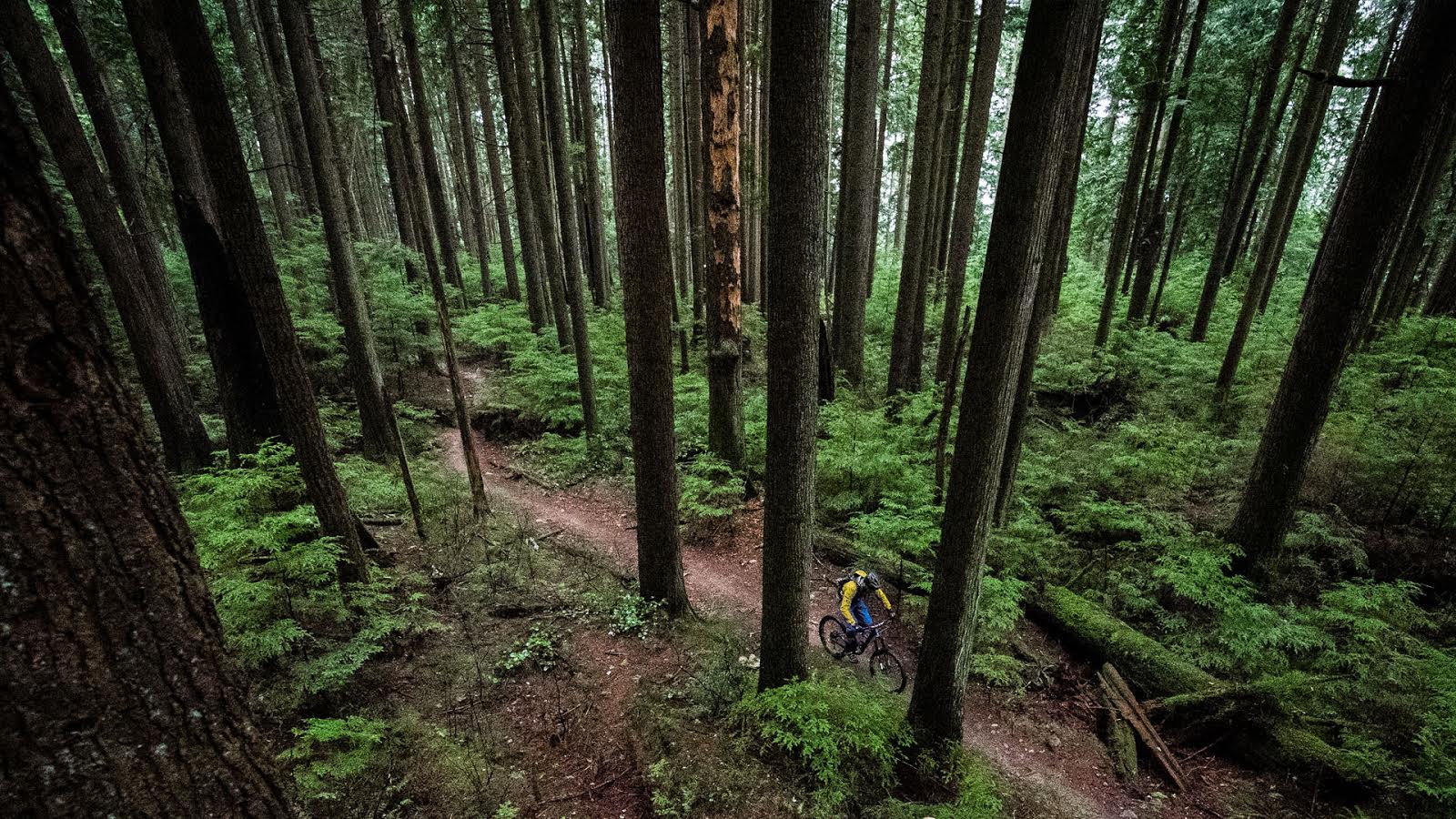 The Future is Soon: Argon 18's Concept Bike
Argon 18 Telemetry
I've seen the future of bicycle racing and today it's a concept bike from Argon 18. Tomorrow it's every aspect of the sport where reviewing your performance against the clock will result in improved results.
"Think of the telemetry you see from a MotoGP race", says Johnny Halliday, an Argon 18 rep based in North Vancouver. The prototype bike gives them measurements like lean angle, temperature, and windspeed. Data that will be analysed to optimize fit and tactics to eliminate precious seconds.
Practical real world application? As Johnny notes – with a wry grin and a twinkle in his eye I'll add – this bike can definitely tell you if it's the optimum day to go for that Strava KOM or not.
I don't think its much of a stretch to imagine this kind of technology having an impact on DH racing. Any World Cup mechanic will tell you that there is often a difference between what "feels faster" and what is faster and that's why so much testing takes place. Throw away the stop watch as run after real run of a DH track the data line choice is quantified against an array of factors.
Integrated Disk Brakes
Argon 18 took their telemetry project and handed it to their bike designers to come up with a concept bike. Not a concept bike in the sense of some totally weird crap that will never see the light of day, but a real question of the direction the company is headed. The end result includes the use of integrated front and rear disk brakes.
For Argon 18 this is largely an idea for reducing air resistance. On a mountain bike fork, particularly an XC race fork like Fox's new 32 Step Chassis fork for example: by integrating half the caliper into the casting you could eliminate a substantial amount of material.
In most sports the product being raced is not the same as what is being ridden. Racing is racing. Weight counts for a lot. As much as I like my bikes simple and as standard as possible (with or without gears) it is very cool to see where ideas can be pushed too.
---
Will the No Mount brake standard replace Flat Mount? Telemetry for the win?