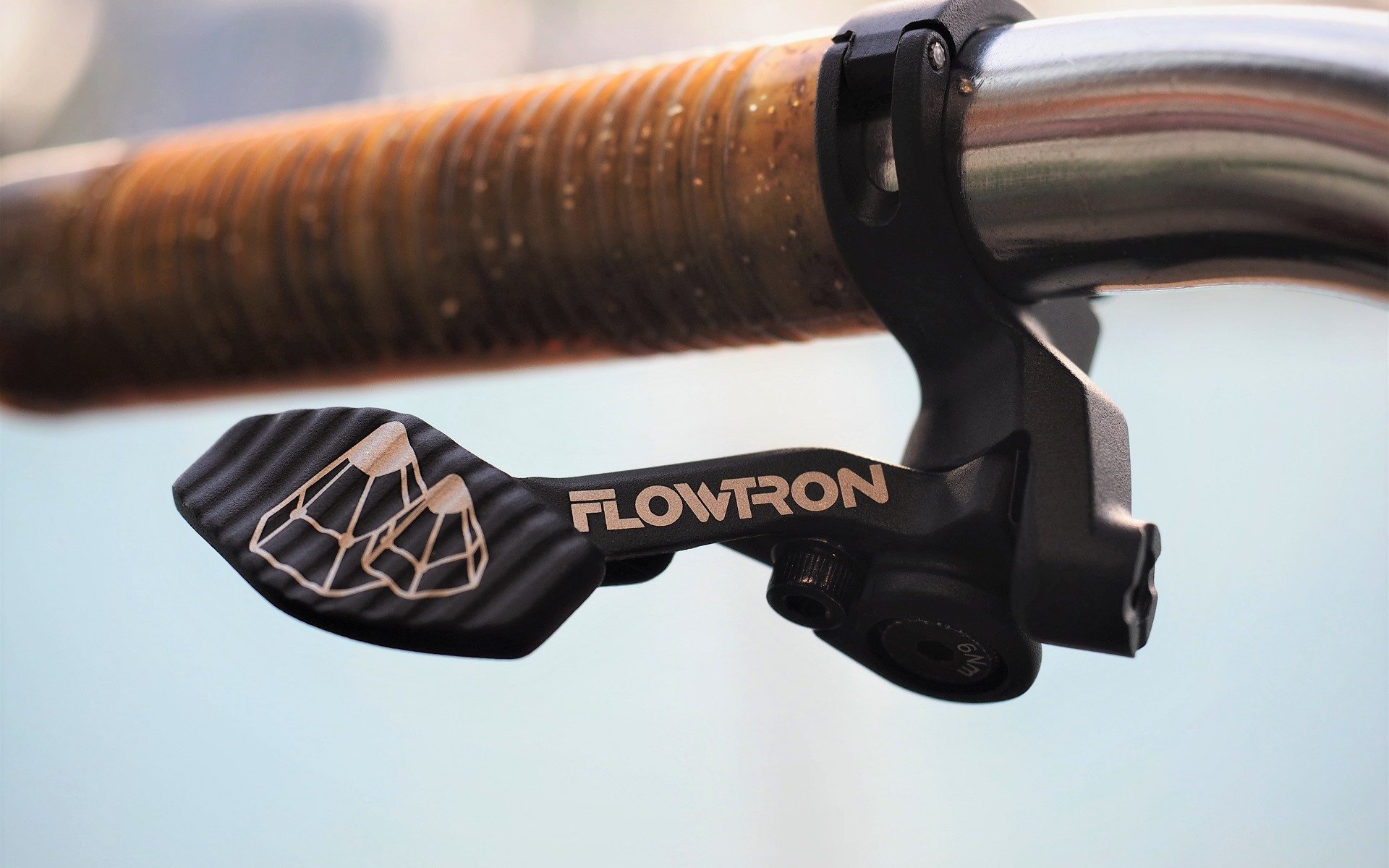 Teardown | First Impressions
FSA FLOWTRON Dropper Post Teardown
FLOWTRON
Full Speed Ahead (FSA) is taking a stab at the why-spend-more 150mm dropper post market with their well named FLOWTRON post. Wearing the increasingly-common 250 USD price tag, it includes a nice feeling remote, a solid looking three-keyway chassis with a one-piece shaft/head unit, 3-way adjustable cable leverage, and (quelle surprise!) a Wintek cartridge. 
Whether it's the X-Fusion Manic, new Bontrager Line, or Crankbrothers Highline I'm talking about I've had great results with dropper posts #poweredbywintek and all those examples have pros and cons that make them easy to recommend in different situations. 
From my first impression tearing this post down with Jeff I'll be adding it to the list, especially since the slightly strange looking remote feels great. 
Over the years FSA has earned a reputation for manufacturing quality, excellent customer service, and solid warranty commitment. Aluminum cranksets aren't in the same league as droppers when it comes to assembly QA but having seen the inside of this post, I'd say FSA is up to the task. 
As disassembly goes FLOWTRON is a tight package that requires some elbow grease. A vice is definitely helpful but a competent home mechanic will be able to tackle this without issue; no proprietary tools required. 
Cartridge
There is vast variation between Wintek-driven posts and trying one won't give you much idea about the others. I'm personally a fan of a couple of non-Wintek designs, but when it comes to performance and longevity at the lowest possible price, Wintek is what I recommend.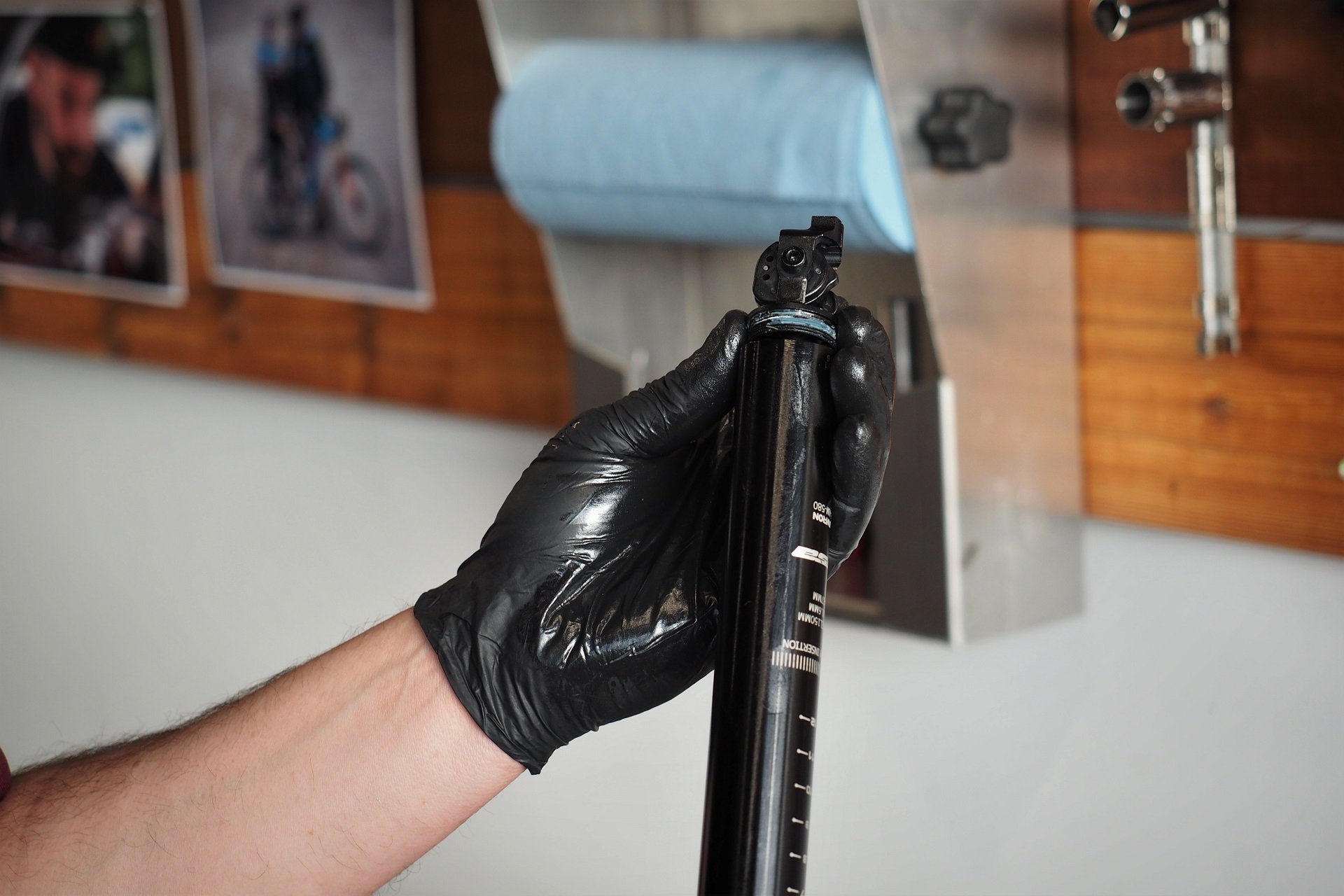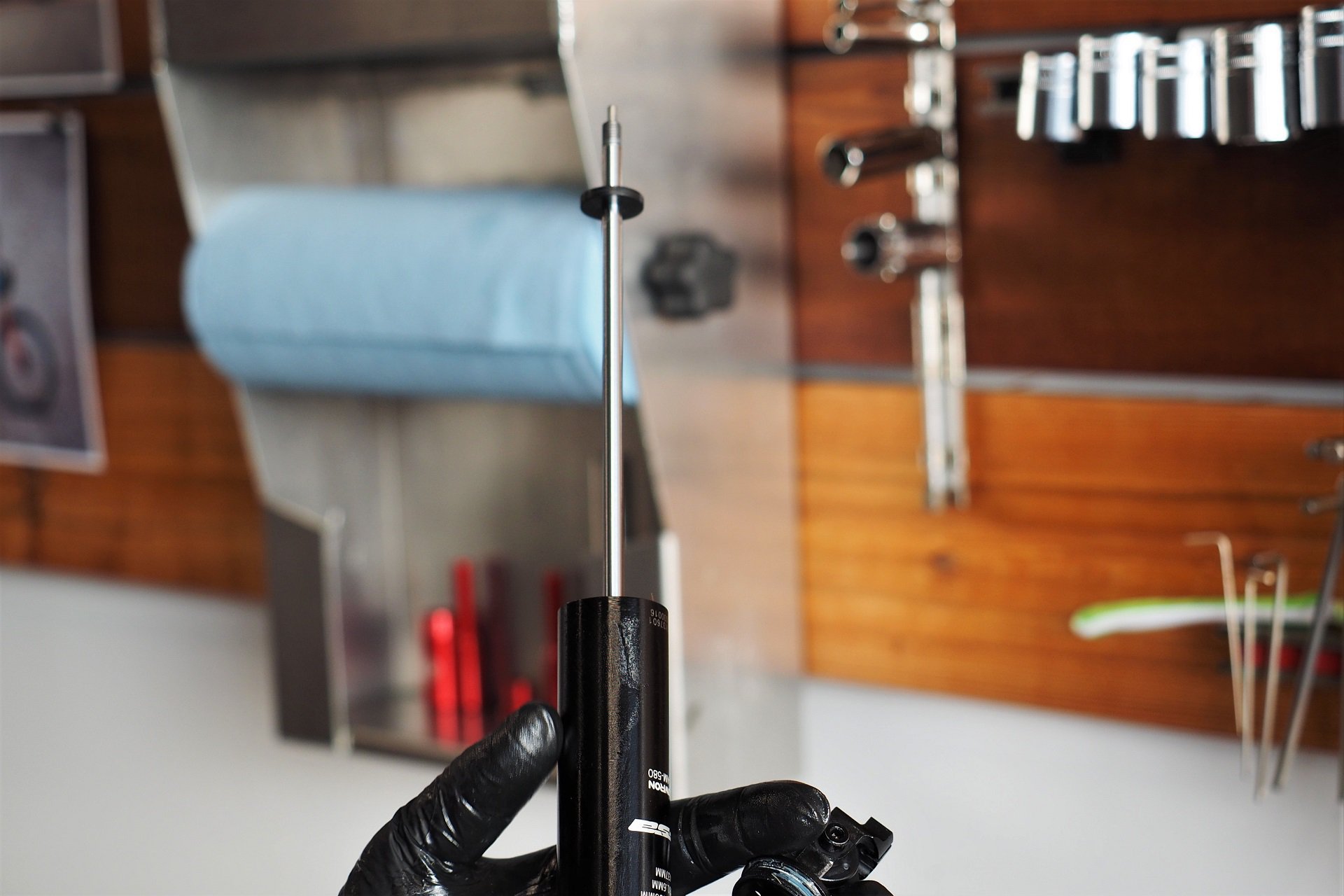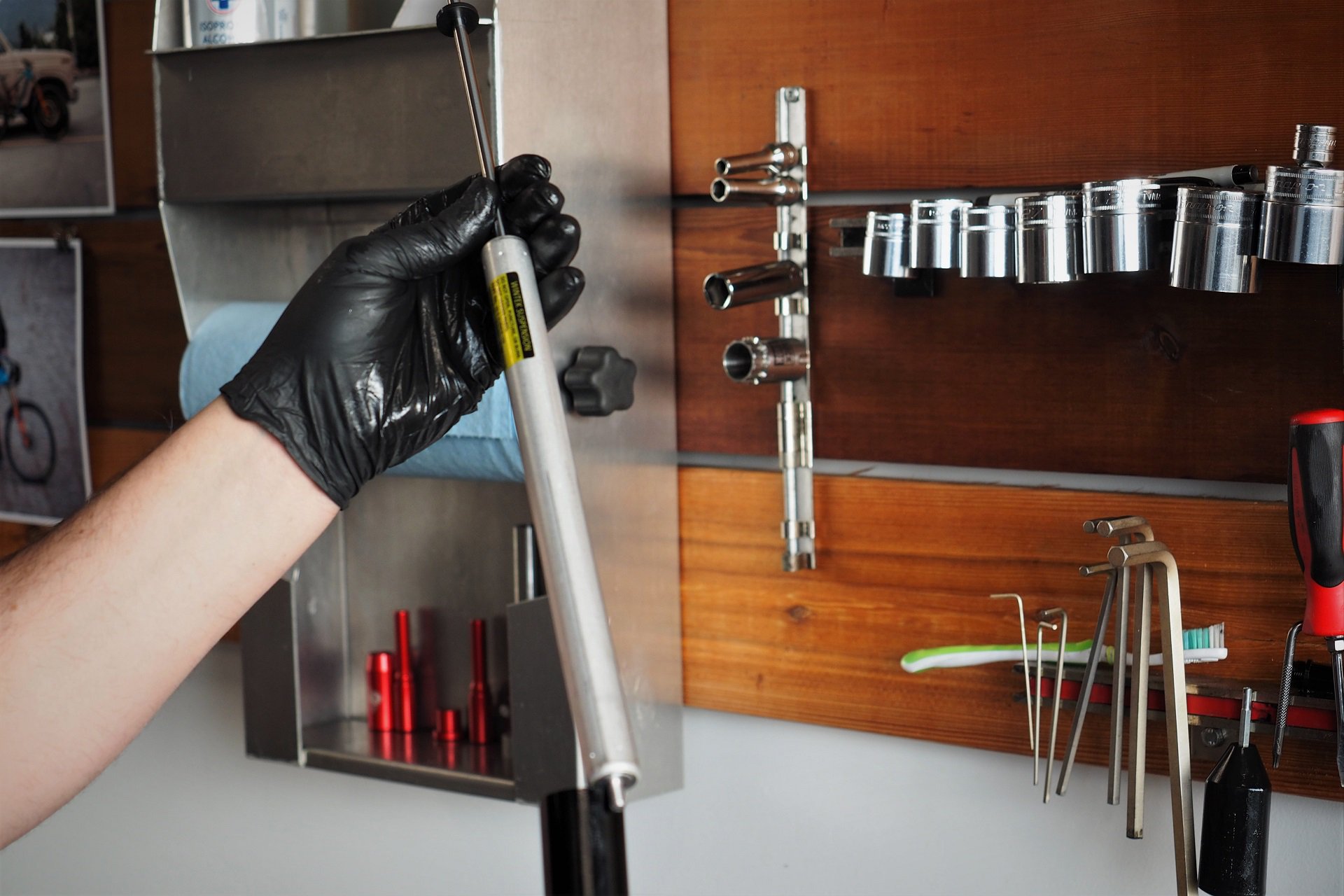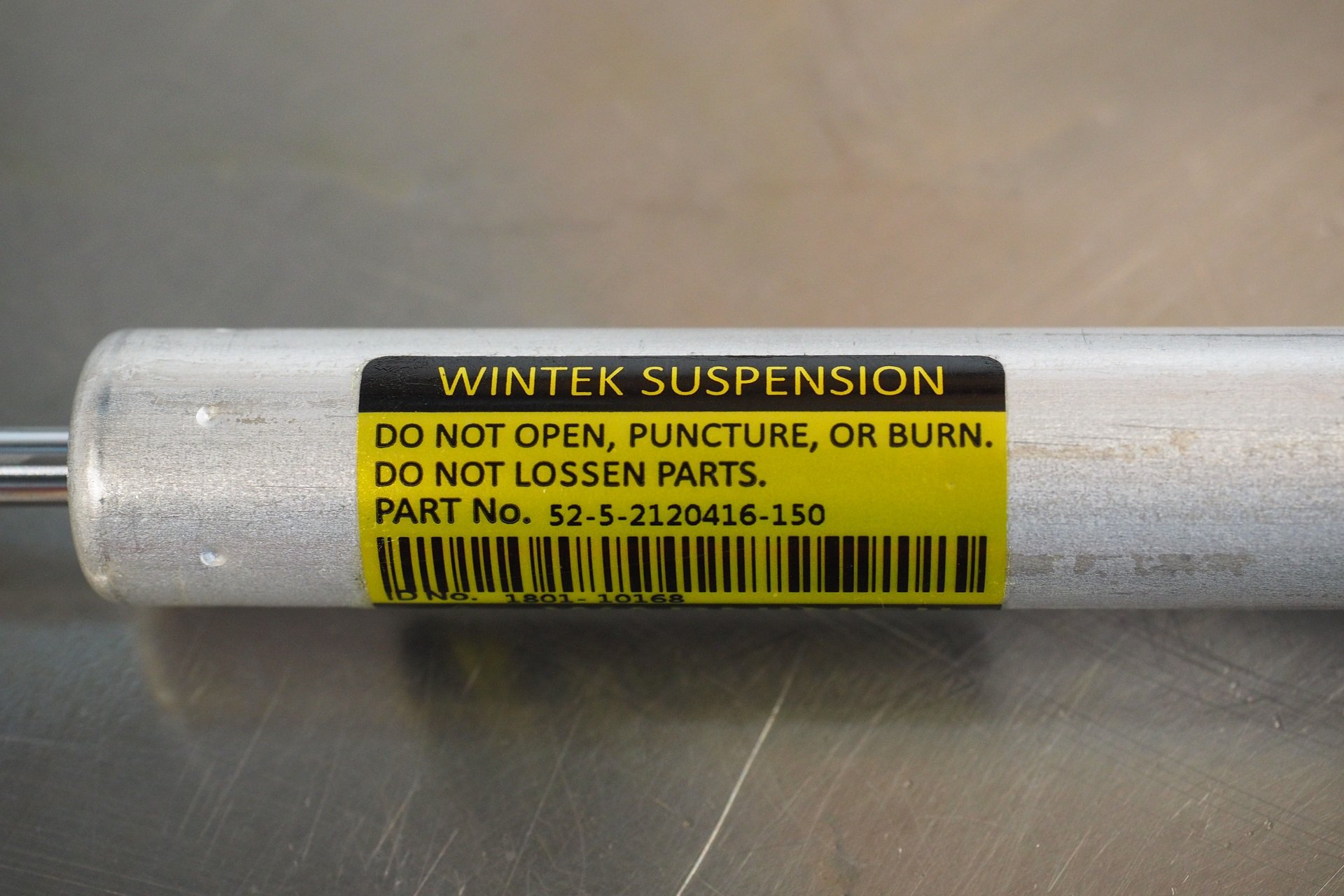 Out of the box the FLOWTRON has a nice tight head unit with no play, thanks to three easily replaced brass keyways, and a medium return speed from the cartridge that I think the vast majority of riders would be happy* with.

*If you want a faster return you won't be buying a Wintek cartridge post 
The cartridge is not rebuildable, but a readily available replacement is 50 USD when the time comes. Based on my experience with other posts, that will be hundreds of hours of riding with the only service required being a re-lubing of the main seal, easily accomplished without even removing the post from the bike. 
That Remote
The FLOWTRON's remote was not an aesthetic love-at-first-sight experience for me but the ergonomics are great and thanks to the adjustable cam on the post it has the light action I prefer. It will also make riders who prefer more positive resistance from their dropper remote happy. The shape seems to mate well with the few brake levers I've bolted it against and once installed it looks much better. 
This remote appears to be a solid winner in the 250 USD class. I'll still give the slight performance leg up to the TRS+ with its cartridge bearing but the FLOWTRON's lever is much simpler and lower profile. 
Adjustable Actuator
Thanks to three spring positions on the cam at the bottom of FLOWTRON, once the post is removed it's quick and easy to adjust the lever actuation from a very light feel to a more positive push. Access to that range without having to buy different remote levers, is something even much more expensive posts don't offer.
Full Speed Ahead
FLOWTRON arrived nicely greased inside and very well assembled and the total teardown, including pausing for photos, took about fifteen minutes. A full clean of a dirty post including new seals and keyways is going to take significantly longer but a service on this FSA dropper, like other Wintek posts, should cost a fraction of the total for a service on a post with an IFP like the Reverb. Even if it's time to recycle the old cartridge the total is going to come out below the routine service on more complicated droppers. 
Now it's time to see if the FSA FLOWTRON lives up to its potential. I'm going to make it go up-and-down-and-down-and-up all winter in the worst conditions the North Shore has to offer and then I'll report back. 
Any questions? Please post a comment below or check out the FLOWTRON at FSA.