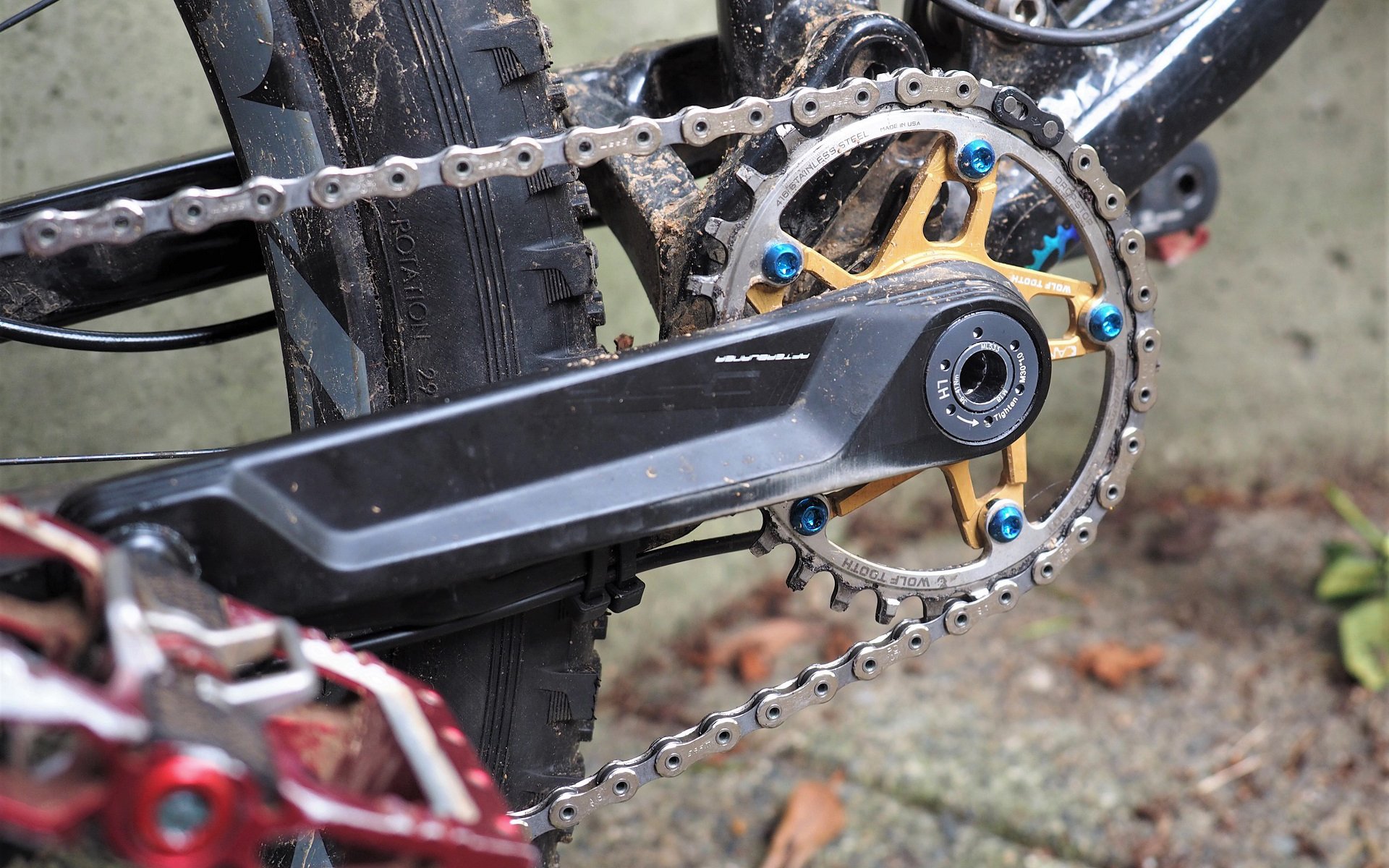 TWO-MINUTE REVIEWS
FSA Afterburner Crankset
Ay Caramba
Instead of a crank review I was halfway tempted to write about our collective nostalgia for specific pieces of mountain bike gear from the past and throw a reference to the Full Speed Ahead cranks in there. Maybe I just hang around a lot of old bike nerds but performance be damned, on the trail the FSA Afterburners actually attracted a relatively generous number of comments.

"Woah, what cranks are those? They remind me of the Caramba Double Barrels I owned in the 90's!"

Aluminum crank arms, whatever the spindle size, are usually about as boring as bicycle tech gets so colour me surprised in the amount of interest these received. Which is an easy segue into saying, FSA, if you've ever thought of releasing a part in anodized purple or turquoise, these are it - "wait, what anodized colours do they come in?" Who cares how they perform, right‽
I've become an aluminum crank evangelist, and in recent years that's meant a Race Face Atlas crankset. Like the Atlas arms, the Afterburners are using forged 7050 aluminum which makes them as stiff as any crankset I would want to own.
For anyone counting grams, the Afterburners drop 30 grams off of my Atlas Cinch cranks, these Afterburners clock in at 670-grams including a 32t ring and all the hardware - no BB. I didn't have a chance to weigh a pair of Turbines but based on other reviews I'd guesstimate the Afterburners are dead center in weight between those two popular options.
The direct mount lock ring does feel light and fragile in installation but presented no issues. I installed and removed the stock ring and also my Wolf Tooth Camo spider a number of times, which uses the same mounting pattern as Cannondale.
Running the stock rings, I'd have to give a leg-up to Cinch for same-day emergency replacement although any Cannondale dealer would be able to hook me up in an emergency.
Crank arms are one of those parts I don't really appreciate until I have a failure in the middle of nowhere or I'm geeking out over min-maxing a custom build. But in terms of performance, price, and appearance, I have to say the AL 7050 Afterburners are as interesting as aluminum cranks get.
I think anyone looking for a great crankset for a fair price would do well to check out the 130 USD Afterburners.