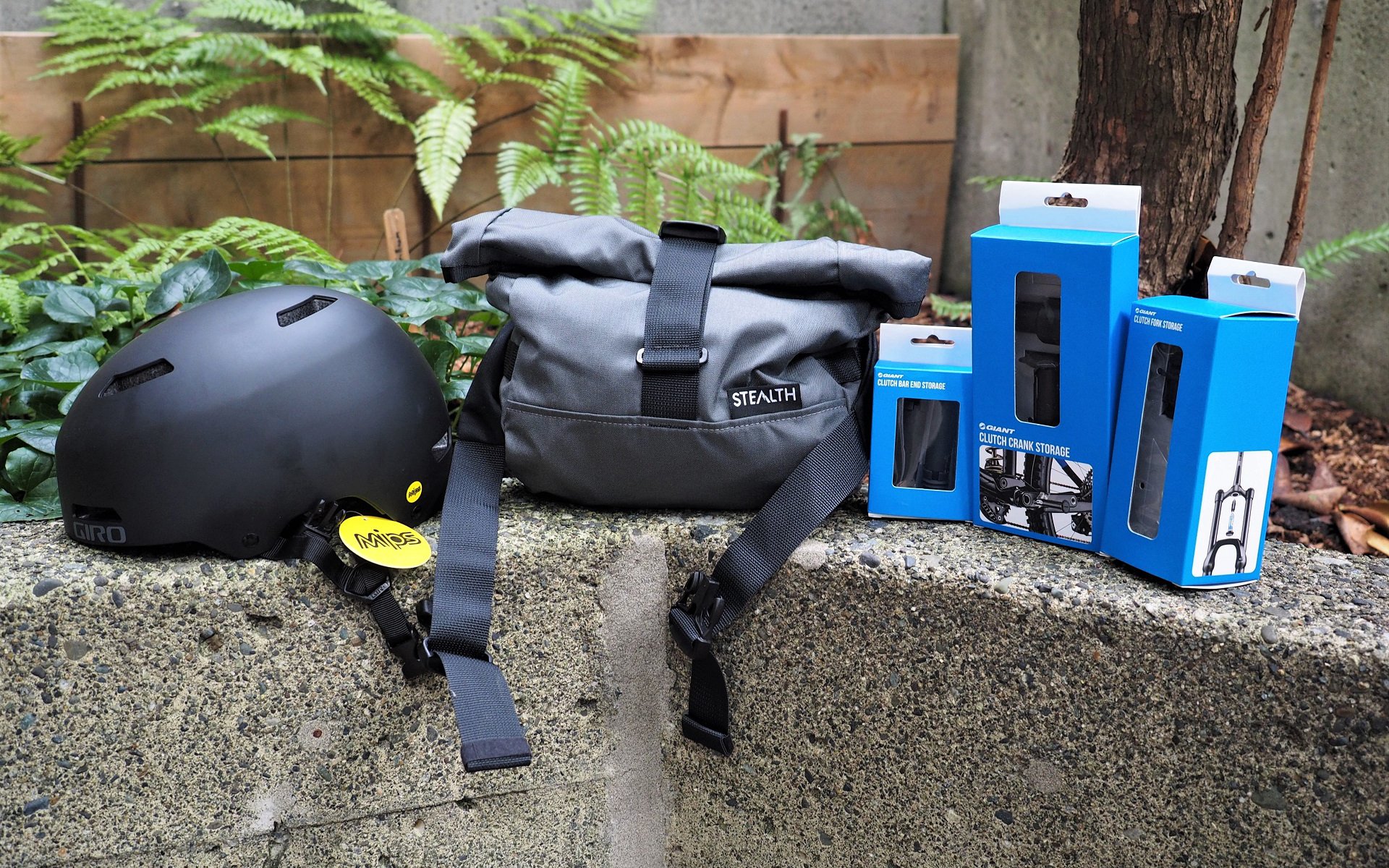 FIRST LOOKS
Fresh Picks: A Kiwi Bumbag, a Skidlid and Ninja Tool Storage
Out of the box and ready for a thorough thrashing, these products will need more riding hours before I render verdicts. I'll be back with full reviews when I'm confident in my conclusions.
These will join my three previous Fresh For Fall 2019 items.
Stealth Hightop Bum Bag
Stealth Bike Bags is Michael Trudgen and in addition to manufacturing a full line of frame bags for the bicycle-camper, he makes the 4L rolltop Stealth hip pack which can hold a lot of stuff or roll down tight for a short ride with less gear.
Unlike the other hip packs I'm currently using - the Showers Pass Rainslinger and my own Porcelain Rocket Dumpling - the 75 USD* bag is not itself fully weatherproof. Stealth offers a 45 USD waterproof liner attaches via Velcro, also on test, and of course, a drybag is always an option. The liner itself rolls up with the bag and thus far it's kept my camera gear, tools, and spare clothes dry in some exceptional deluges.
The manufacturing quality is excellent but that's my base expectation from a high-end small batch manufacturer and frankly, it's the third most interesting thing about the Hightop. From the first pull, I'm a complete fan of Stealth's buckle closure which is, pardon the dad humour, a cinch to use. Roll up the bag, do up the buckle, and pull on the strap. I anticipate that it's easily done with frozen-useless hands or thick gloves and I'll find out in a couple of months.
*Prices based on approximate NZD to USD exchange without 15% VAT taxes.
The other unique feature of the Stealth Pack is the internal frame that maintains the same, fitted, shape whether I'm carrying camera gear, extra clothes, or both. The plastic and foam panel is reinforced by an alloy strut and, despite not sounding comfortable, it's quite remarkably so. The extra support becomes more comfortable as the 4L pack starts to get stuffed up to capacity. I especially like not having to plan the position of my loads to avoid uncomfortable contact points. I just toss everything in and go for a ride.
I'll follow up after some nasty winter riding and a proper amount of wear and tear but I can already say that it's pretty comfortable riding home with a 6-Pack and a decent-sized TiGr lock. For more information check out the Hightop at Stealth Bike Bags.
Giro Quarter MIPS
I could write an epic rivaling Beowulf about my journey to rediscovering pad-fit helmets and, as of 2019, I can't see myself buying a bike helmet that isn't pad-fit. I'm happy to sweat through reduced venting as a trade-off to ditching a ratcheting closure. That 180° head contact is more comfortable under a hard effort with no more headaches during and after long days in the saddle and companies can use softer foam combined with a rounder shape which offers better protection in crashes.
My pad-fit helmet experience started with loosening off the adjuster on the Leatt DBX 3.0 when the chin bar was installed, to the min-maxed Kali Viva that I wore all summer - even on the hottest days. Now I'm testing this Giro Quarter which comes in both a standard and MIPS version.
I leave it up to the reader to decide whether they agree that MIPS "can redirect energy and provide more protection in certain impacts." It really doesn't matter to me since the fit of the MIPS version is perfect.
I'm sweaty dude and I run hot, and I totally understand why many riders I talk to are reluctant to give pad fit helmets a go. The lack of visible venting used to make me start sweating just looking at one. It's an easy test though, go into a shop and plop one on your head and tell me that it isn't more comfortable. Go for a long pedal and I'll guarantee it's less hot-and-sweaty than you'd expect it to be.
At the very least, if you experience headaches on or after rides no matter how many different lids you try and how much water you drink, it may be that your head, like mine, swells during hard efforts. A pad-fit helmet really spreads out that pressure.
The skate-style Quarter MIPS comes in three sizes, plus pad-fit adjustment, and is a low profile lid for 65 USD.
Clutch Bike Storage
Giant Bikes has jumped into the on-bike storage game with both feet and an eye to making pieces that are compatible with any make or model of bike out there. The crank-mounted toolset which includes adapters to fit a variety of 24mm and 30mm axle cranksets, the steerer tube mounted CO2 setup that Giant says works with Fox, RockShox, and DVO forks for sure (Giant can add Manitou to that list based on my short experiences), and the bar-end bacon setup expands to fit a range of wall thicknesses.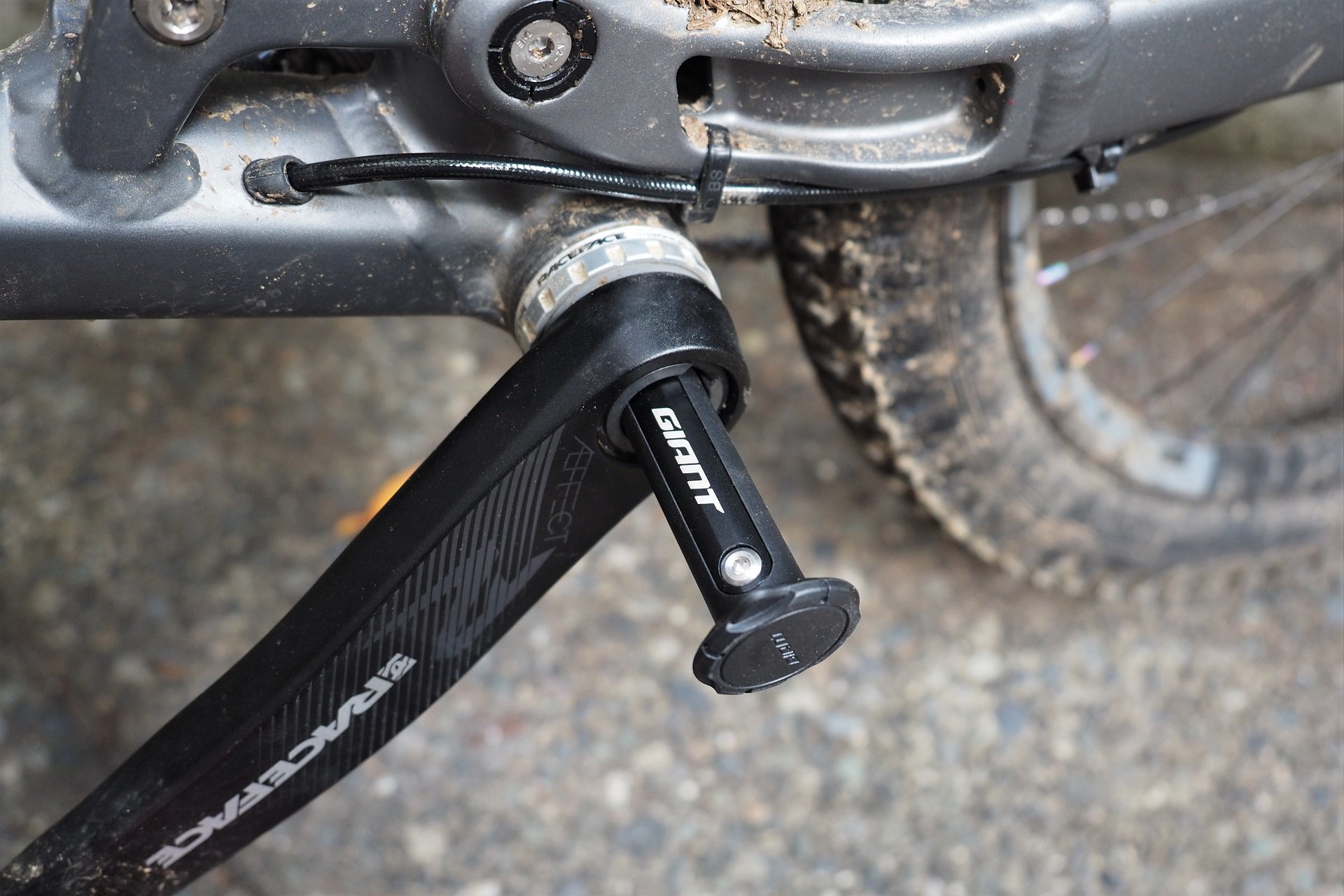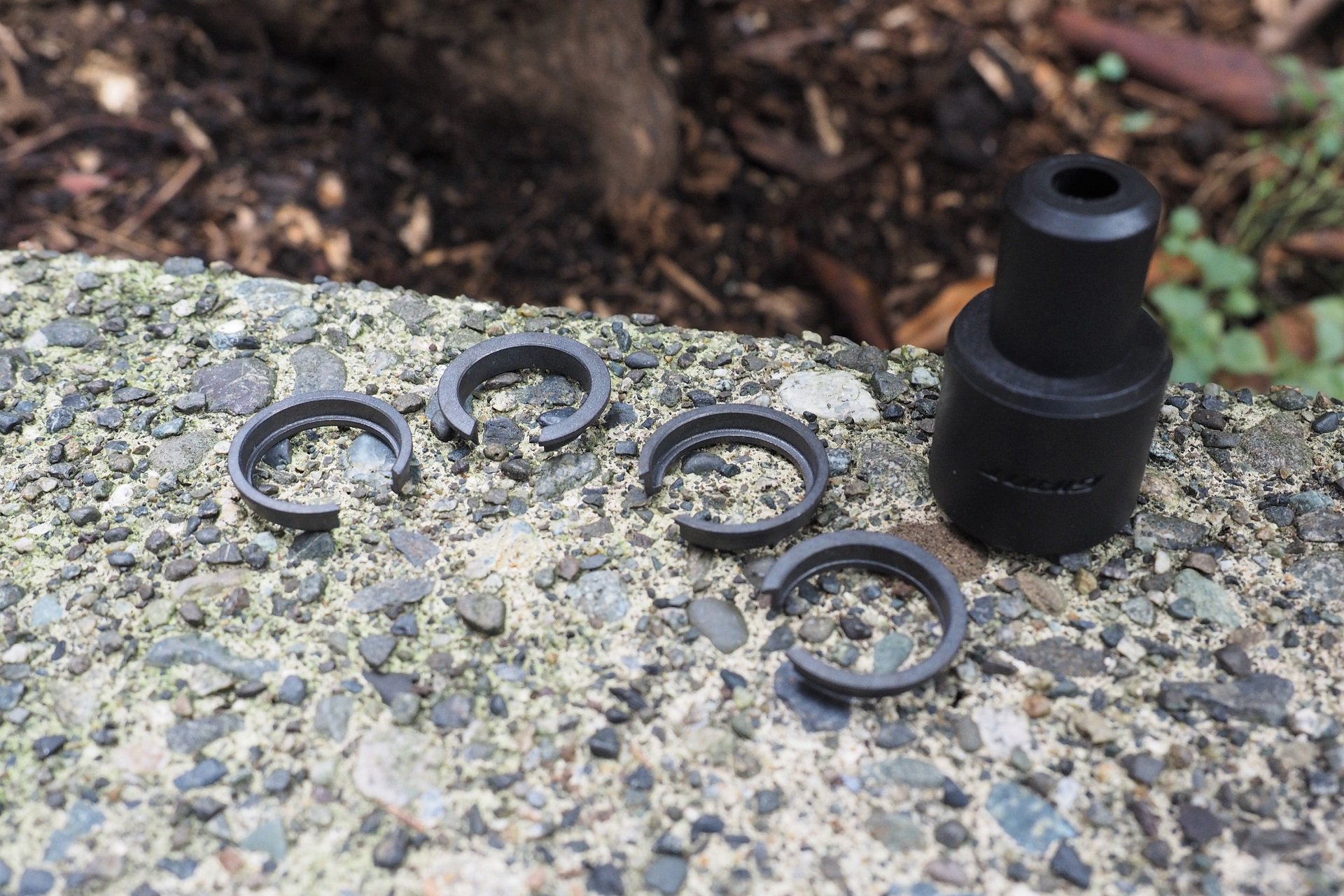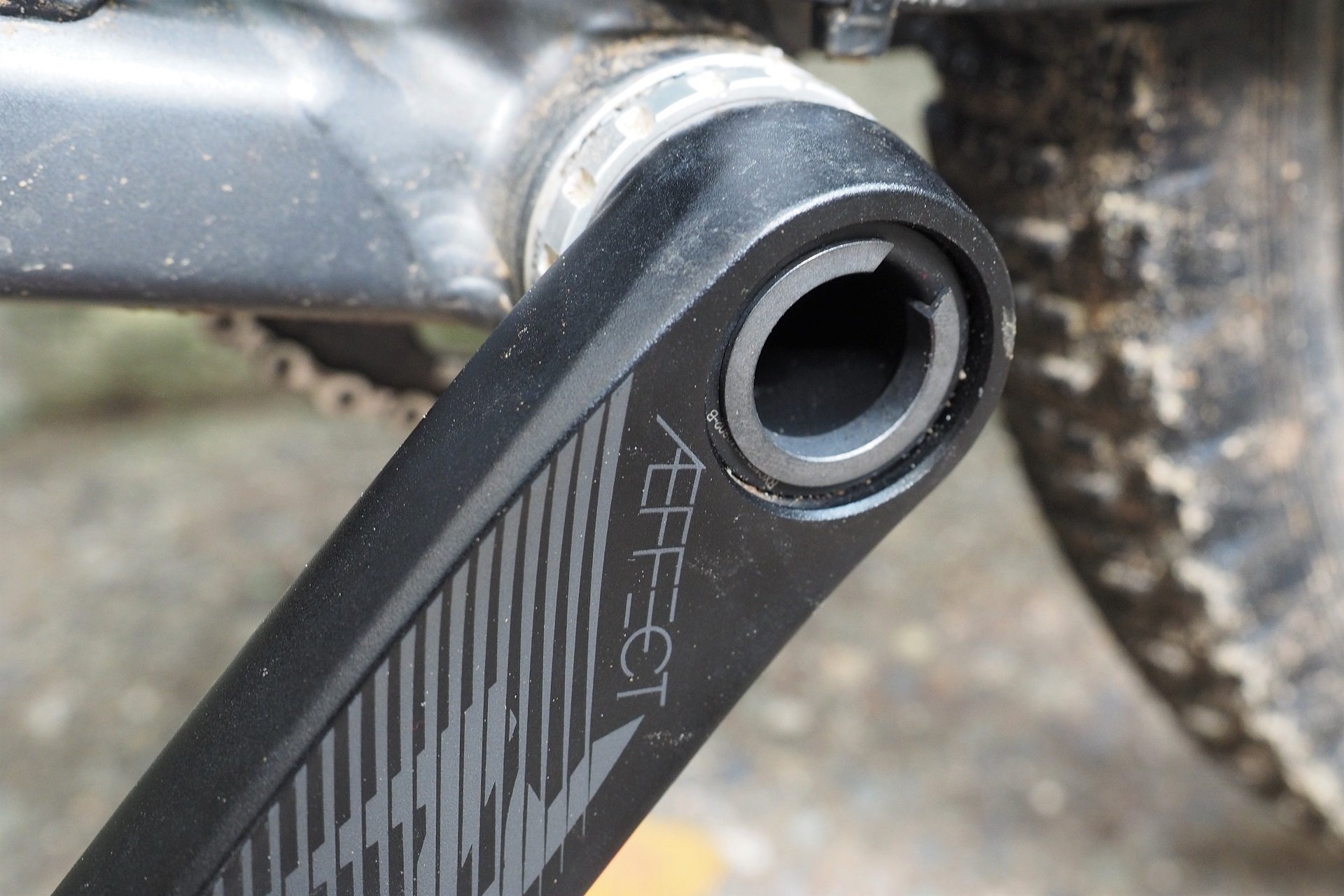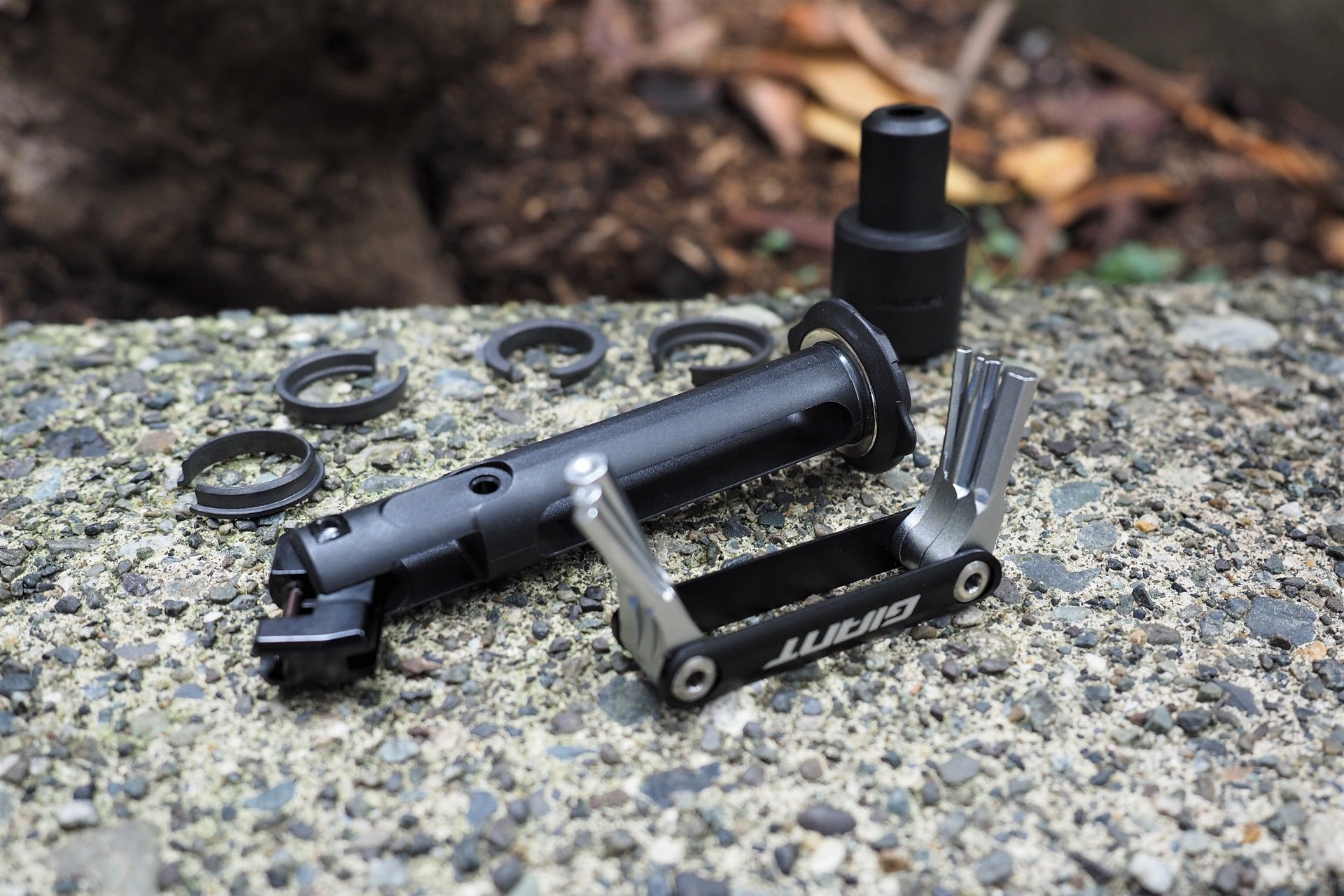 Giant says the Crank Clutch tool is compatible with SRAM, Shimano, and Praxis cranks with a hollow spindle. That's not a conclusive list though. I've installed this one in a set of Race Face Aeffect R cranks with a 24mm spindle and I'll also have a look at Race Face and FSA 30mm cranks as part of the review process. The Crank Clutch tool sells for 95 CAD.
The 55 CAD Fork Clutch tool* is similarly easy to install; a rubber mallet is all that's required. I'm using it in a Manitou Mezzer Pro.
*Does not include CO2 cartridge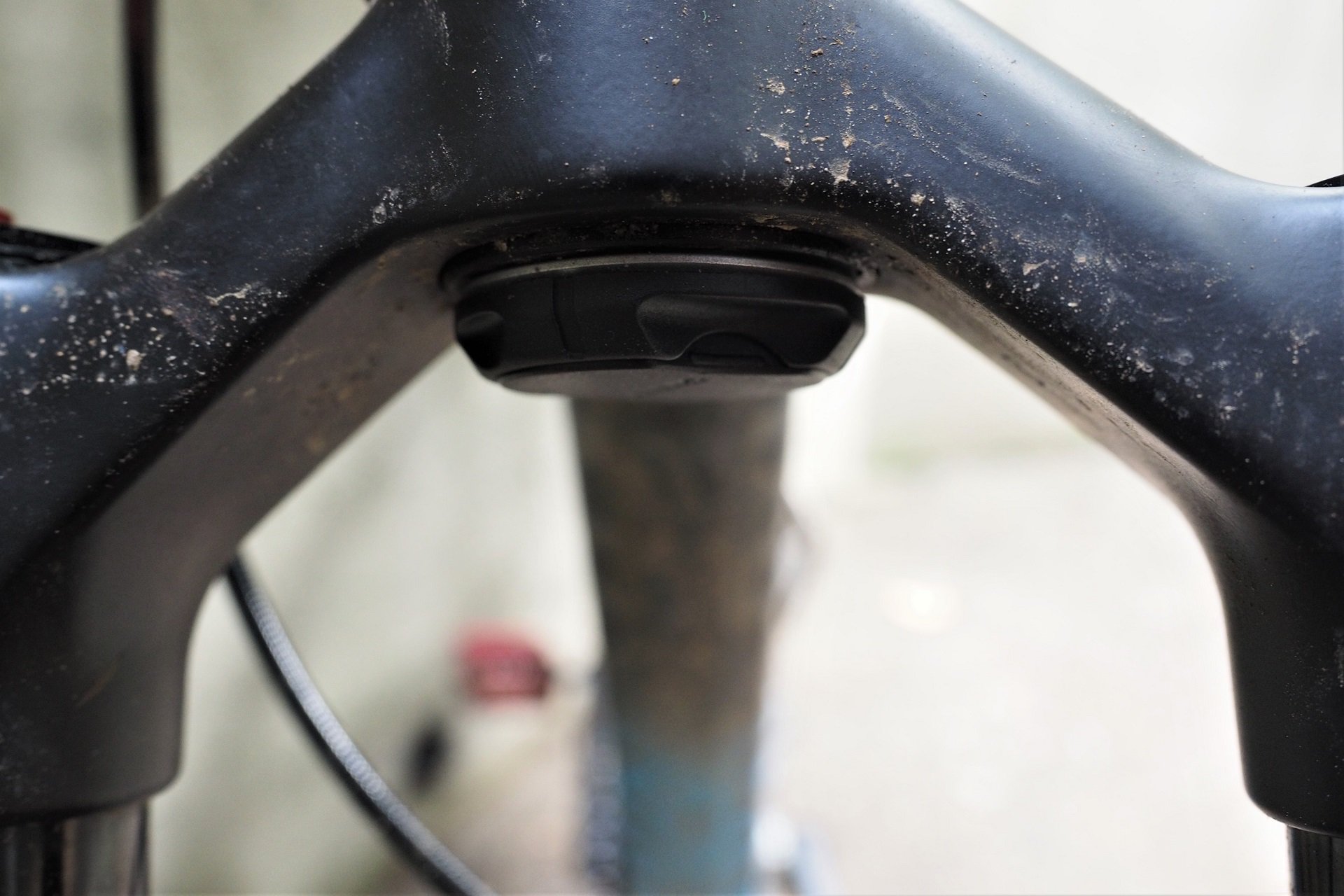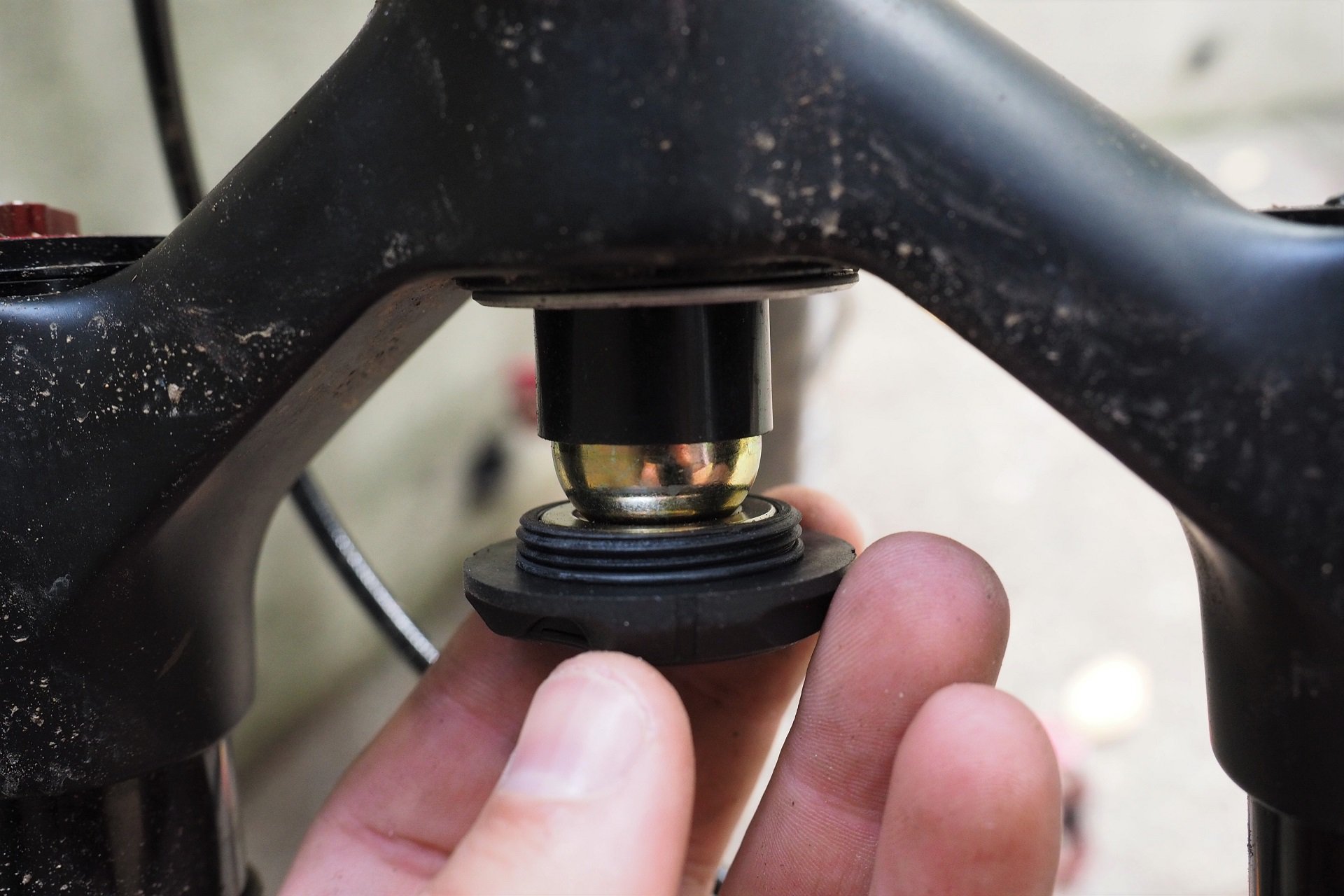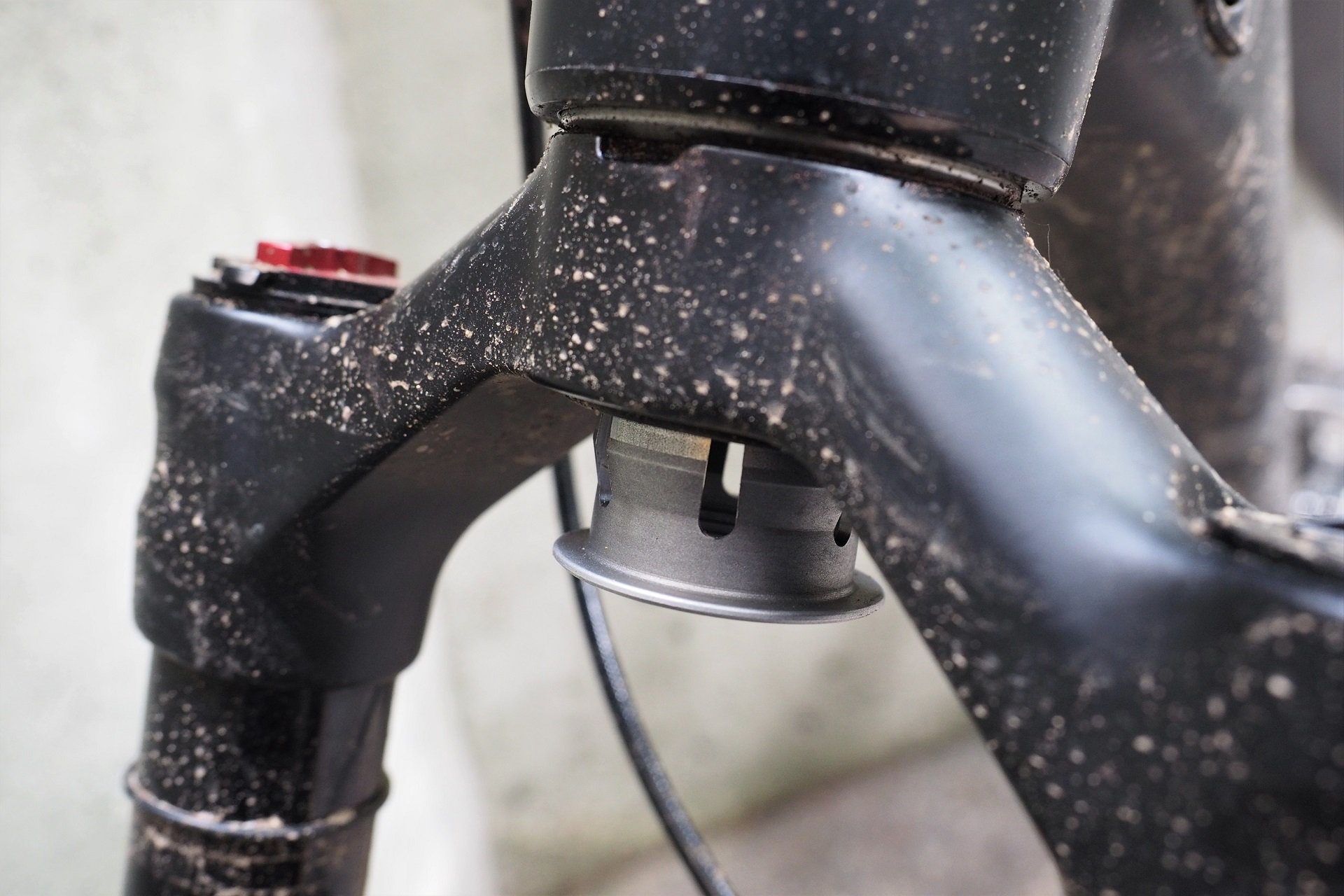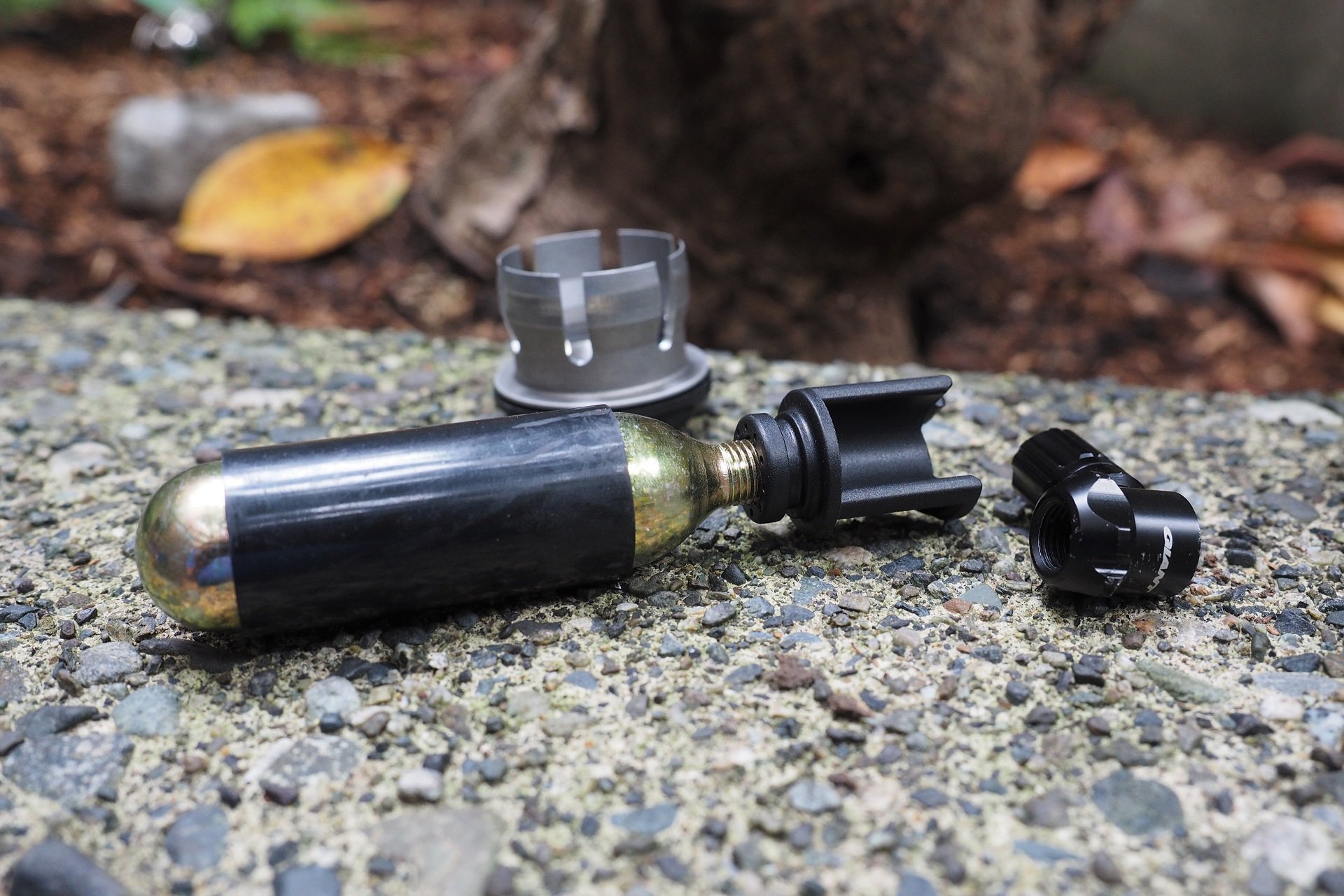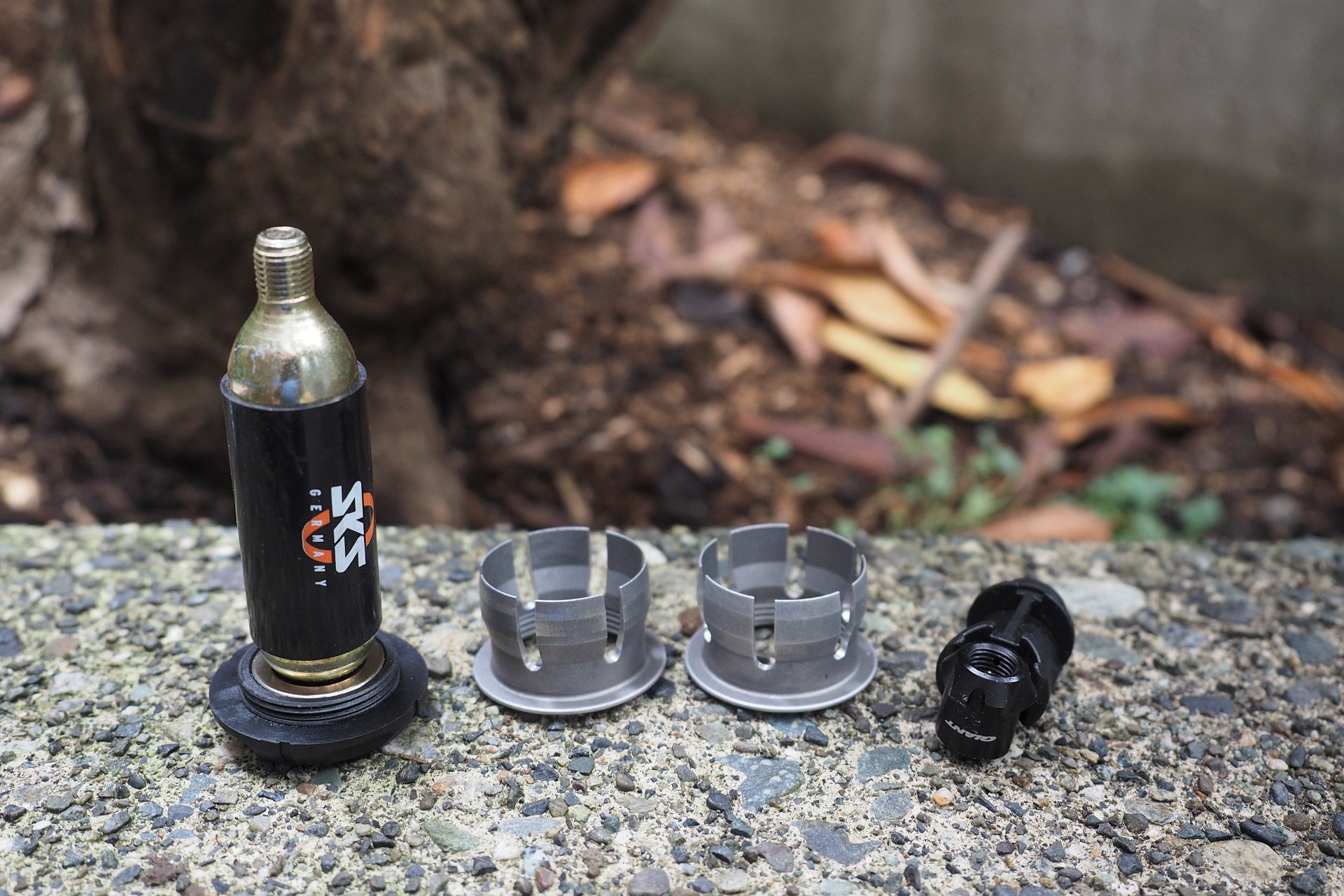 The last piece of the Clutch kit is these quickly expanding bar-end inserts that contain bacon-style tire plugs on one side and more inserts and an installer on the other for 10 tire plugs total. They go in and out quickly and seem to stay tight, although I haven't had a good digger on them yet. The Clutch Bar End kit is 35 CAD.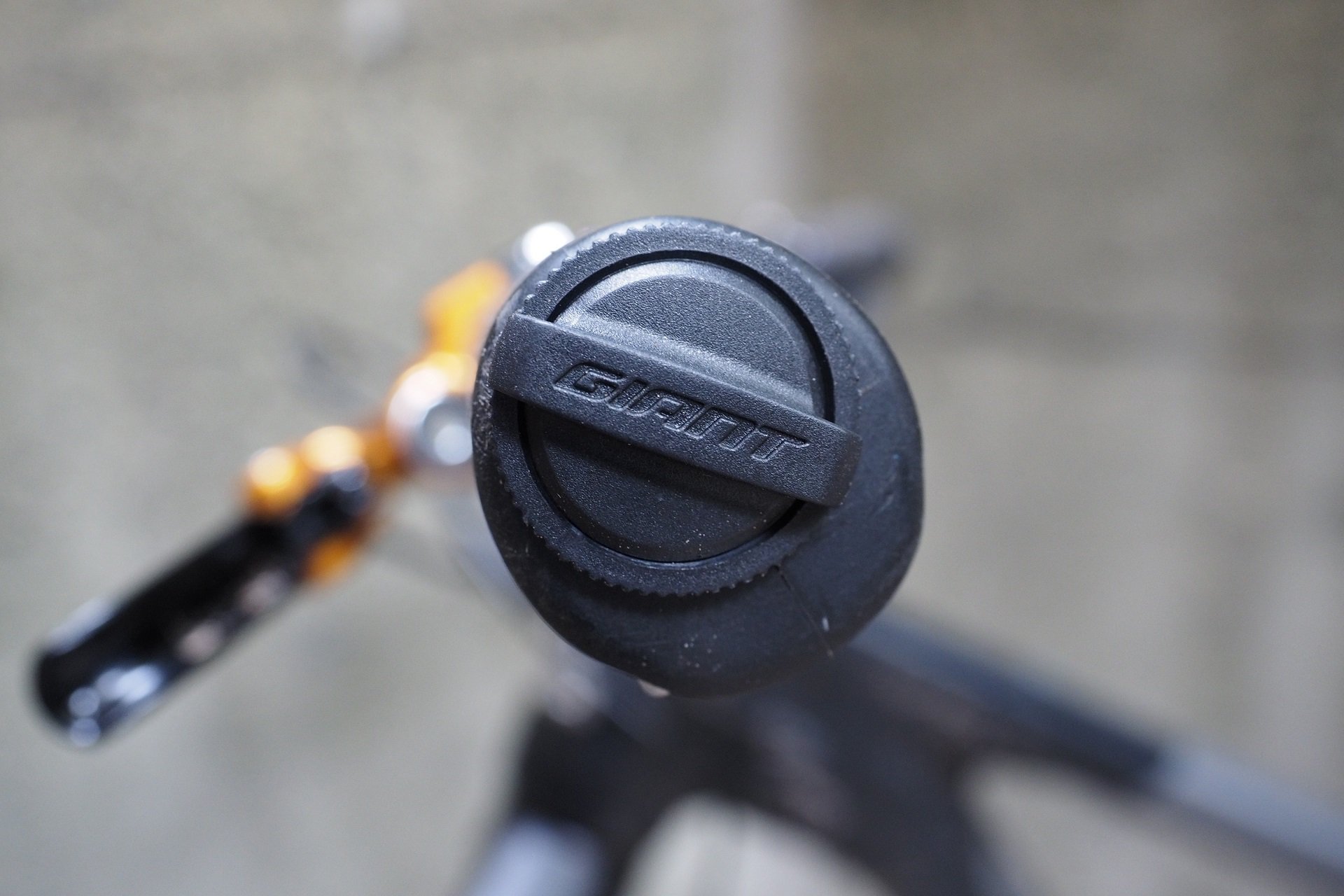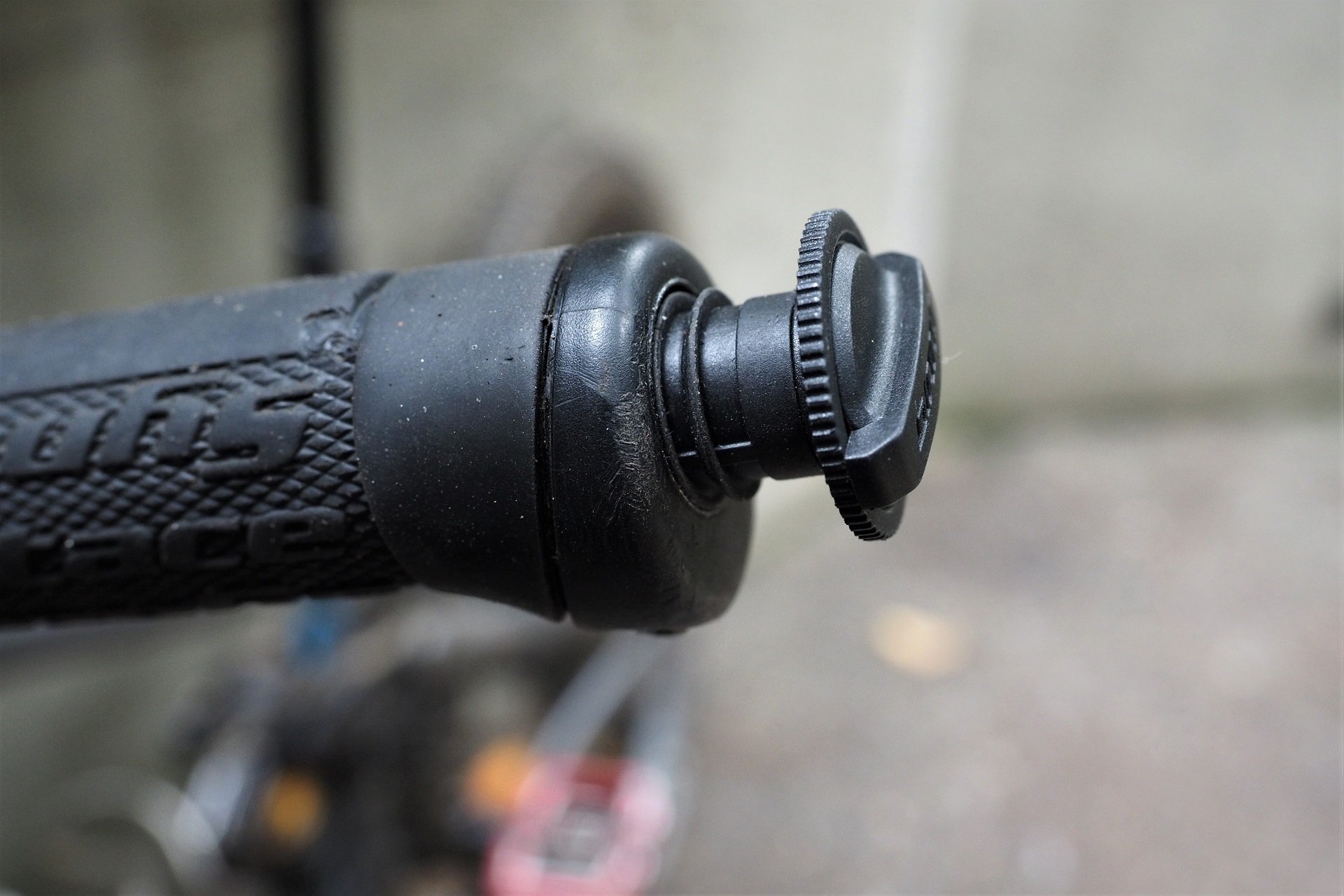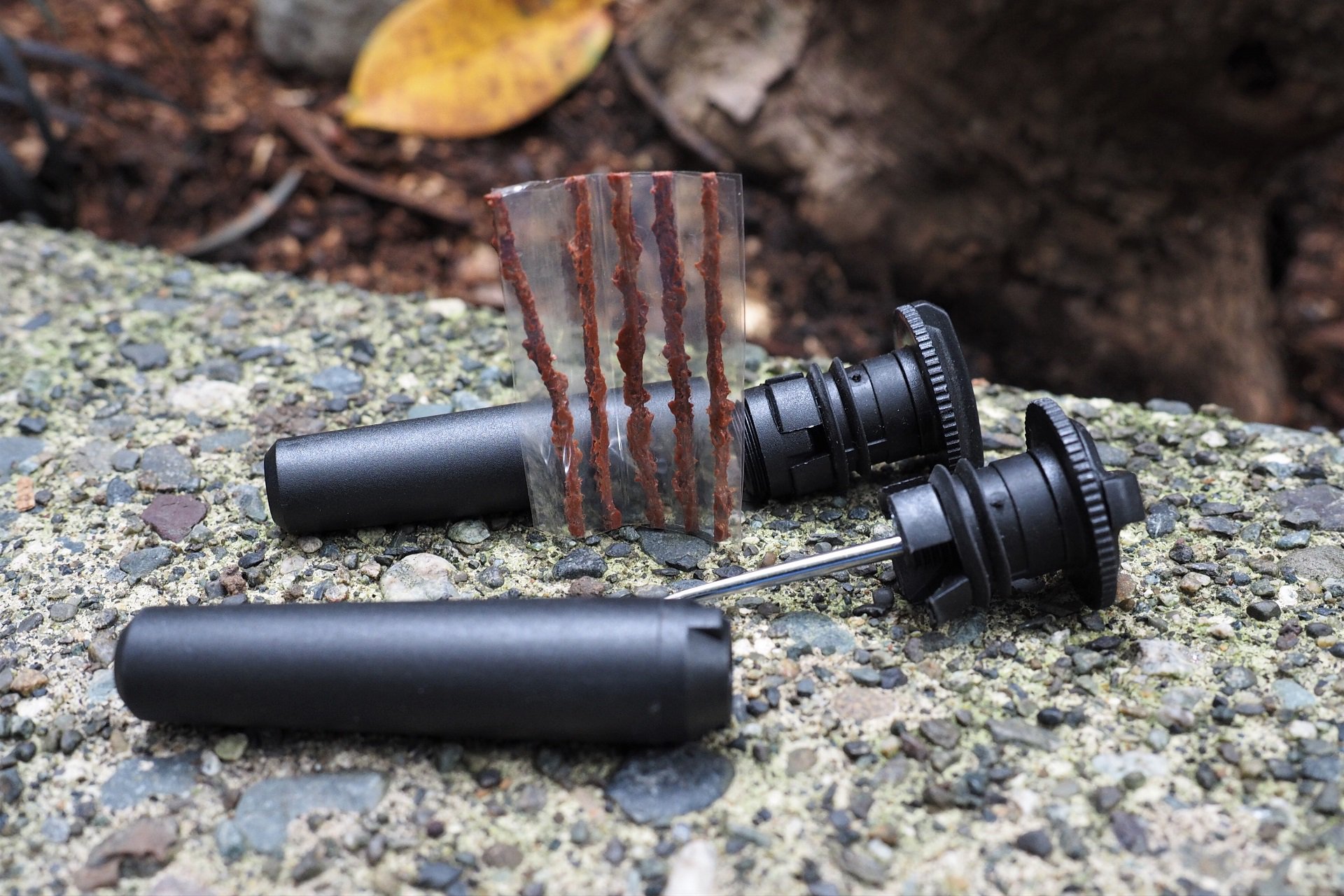 It looks like we're staring into a wet, nasty, greasy, and winter around here so it should be a great season for thoroughly trashing gear. Please check back for reviews of these products in the next 3-6 months. In the meantime I'm happy to answer any questions I can in the comments below.