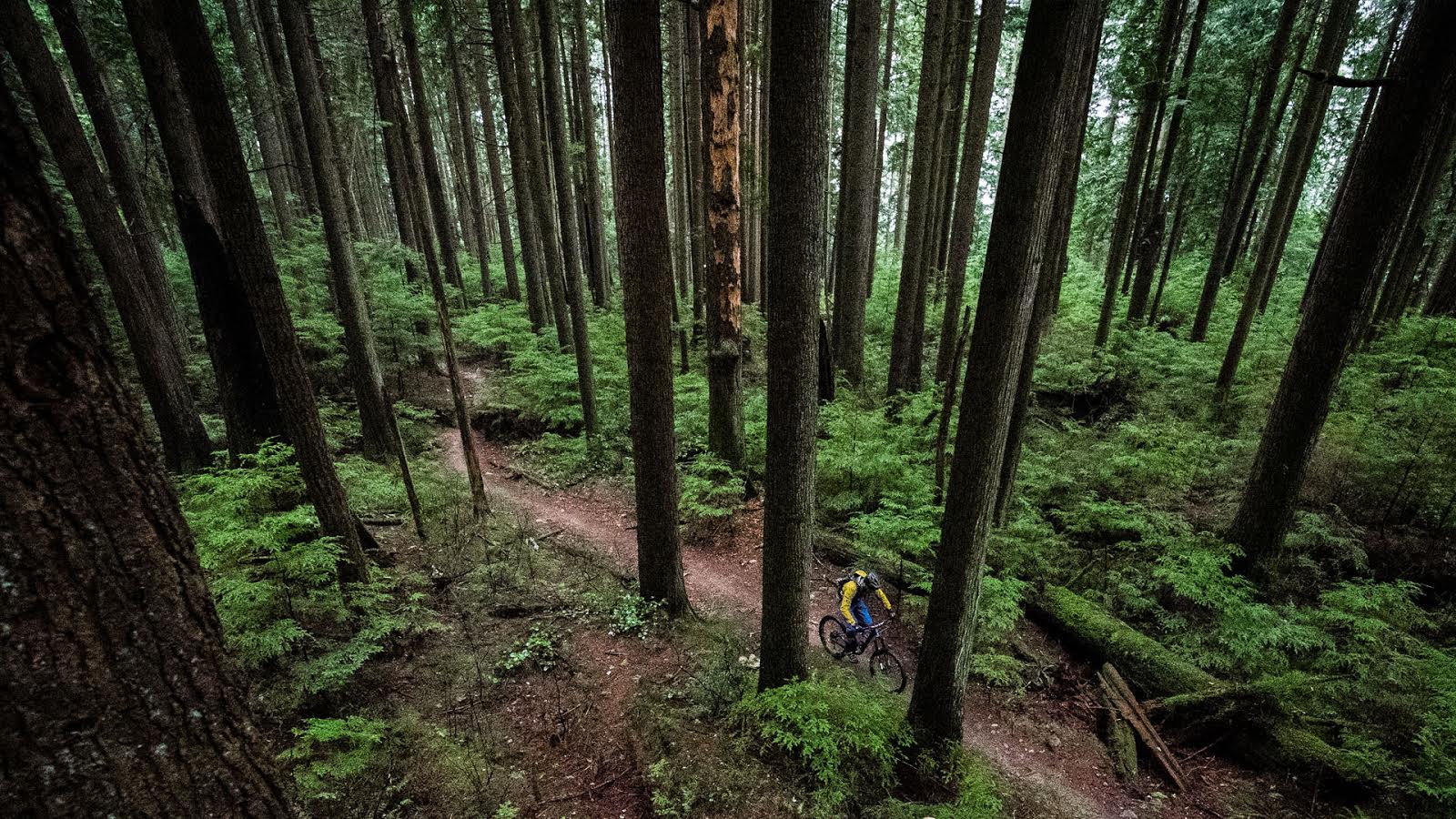 Fresh Guides from OneUp Components
Building on the success of the ISCG-05 Chain Guide, OneUp Components have added two new guides to their line: The OneUp Bash Guide ($79 USD) and the ultra-light OneUp Low Direct Mount Guide ($32 USD). At OneUp Components we believe chain Guides don't need to be expensive, heavy or difficult to set-up
OneUp Bash Guide
The OneUp Bash Guide was developed with input from EWS World Champions, Richie Rude and Jared Graves. Reinforced Nylon bash guards and a back plate cut from 8mm thick 7075-T6 aluminum, ensure that the OneUp Bash Guide can handle the biggest hits, but at a weight of only 102g (34T) you may forget it's even there.
So far in 2016, the OneUp Bash Guide has been on the winning bike for the first two EWS rounds and has more EWS stage wins than all other chain guides combined. We're excited to see the Yeti Cycles and Rocky Mountain Bicycles Urge BP Rally Teams continue to rack up the wins as the season progresses.
"Light, strong and does its job. The Bash Guide has saved me a few times now and I don't think I will go back."
Jesse Melamed, Rocky Mountain Bicycles Urge BP Rally Team.
With class leading strength, a weight less than most carbon guides and costing just $79 USD, we think you'll agree that nothing else come close.
Specs
MSRP: $79 USD
Weight: 87g 28-30T, 102g 32-34T, 105g 36T
Capacity: 28-36T
Chainline: 5.5mm of adjustment
Mount: ISCG-05 only
Boost and Oval Compatible
Do I need a bash?
As the trend for lower and slacker bikes continues, chainring protection is becoming more important. The OneUp Bash Guide uses the same simple, one tool installation and adjustment as our best-selling ISCG-05 Chain Guide, but adds more protection where you need it.
Not just for Trail and Enduro Bikes
The OneUp Bash Guide is equally at home on your downhill bike. With the popularity of clutch derailleurs, it is no longer necessary to run a chain guide with a lower roller to tension your chain. DH racers and Bike Park rippers will appreciate the reduction in drag with the elimination of the lower roller, without sacrificing strength or chain retention.
Install
The install is quick and easy with no need to remove your cranks. Perfect chainline setup is a breeze using the front loading chainline shims, which space the top guide rather than the back plate. This means no guesswork or messing around with annoying hard to reach ISCG washers
A full selection of spare parts is available from oneupcomponents.com.
---
OneUp Low Direct Mount Guide (S3/E-Type)
The OneUp Low Direct Mount Guide is the ideal chain guide for weight conscious trail riders and XC racers who want more chain security for their 1x drivetrains. Weighing just 20g and with an MSRP of $32 USD, the OneUp Low Direct Mount Guide is cheap insurance to guarantee you'll never drop another chain while also extending your chainring life. Includes backplates in three sizes 28-32, 32-34 and 36T and both green and black "Bird" top guides.
Specs
MSRP: $32 USD
Weight: 20g
Capacity: 26-36T
Chainline: 5.5mm adjustment
Mount: Low Direct Mount S3/E-type only
Boost and Oval Compatible
Stainless Steel hardware
Material: Reinforced Nylon
Includes 2 top guide pieces 1xBlack 1xGreen and 3 size range backplates
ISCG-05 Chain Guides, Bash Guides and Low Direct Mount Guides are all In stock and available now.
Order yours at oneupcomponents.com
---
A little extra security on a race run is never a bad thing.