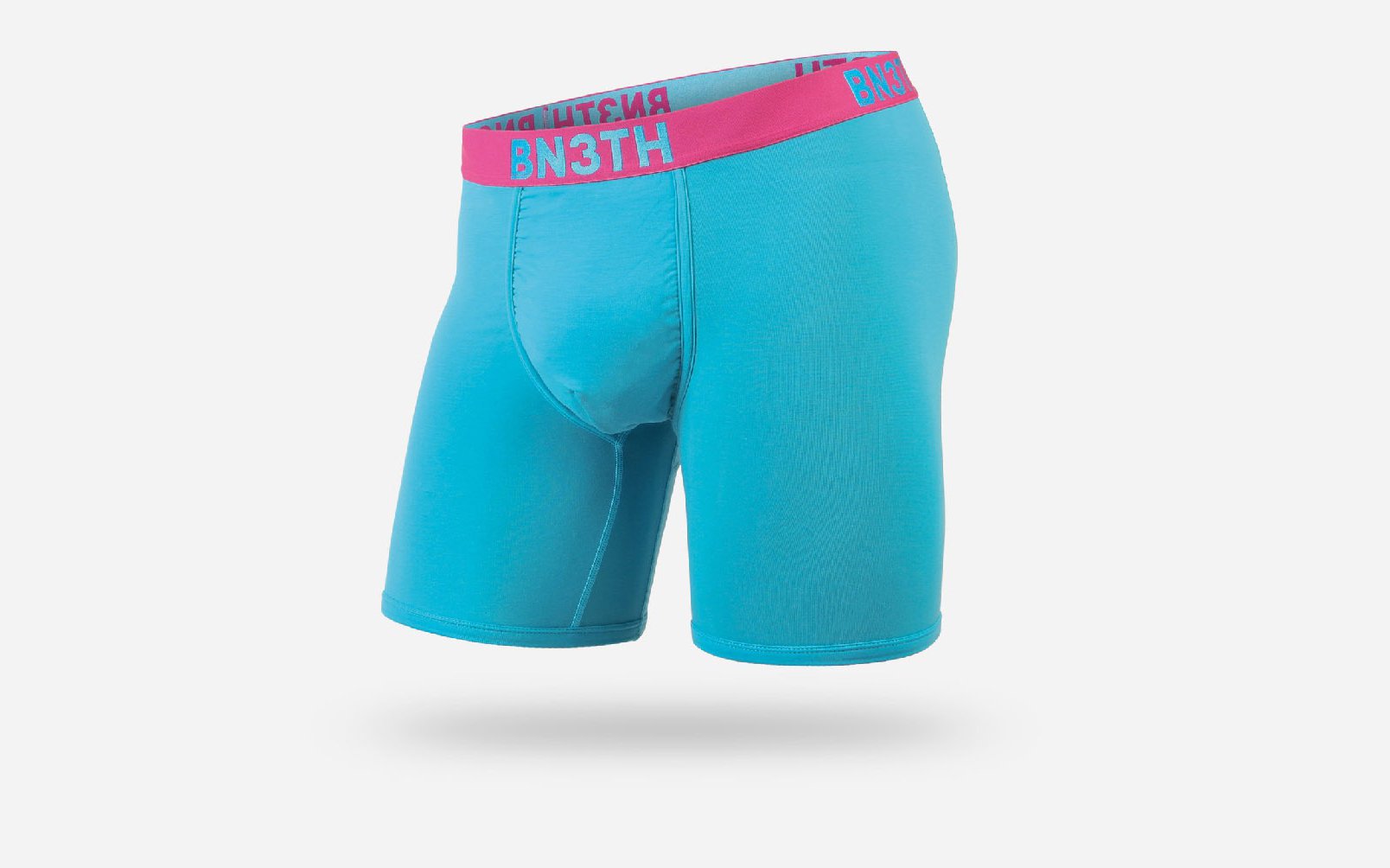 Editorial
Free Your Junk (and Ditch your Chamois)
Before we get too deep into this musty story, I want to make it abundantly clear this perspective comes from the owner of a properly mis-matched set of male junk. While it would undoubtedly be ghastly and salacious, I don't think it's necessary, or particularly appropriate, to describe in detail how my junk might differ from other male junk. Despite my certainty that men's bits are knobbly, awkward, asymmetrical snowflakes, with no... trio exactly alike, it's not unreasonable to assume there will be some parallels between the experience of my bits and those of many other men. What I cannot do is extrapolate how this tainted journey might have been different for someone with female junk. This isn't meant to be prescriptive for anyone, but this is particularly true for women. This is simply the story of how I've come to learn what feels best between me and my saddle. /proviso (with more info for women at the bottom of this article)
---
When I began mountain biking I just wore shorts. Whatever shorts happened to be around, although in that era you can be sure they were very short. That was pre-boxers for me so my shorts' subterranean counterparts were always tighty whiteys, and as I recall, it worked okay for the brief rides I did at the time. This was 1984 and I was working at a Boulevard Bikes in Vancouver and I hoovered up every bit of advice my two more experienced co-workers, Graham and Wayne, let slip. They were fast and experienced riders, particularly considering how young mountain biking was, and they were also adept mechanics. Anything they said was gospel; and they wore black lycra cycling shorts.
In those days most everything in mountain biking was pilfered from road riders, which meant fingerless gloves, toeclips, and of course shiny lycra shorts with a genuine leather chamois. Mountain bike-specific clothing or protection, including helmets, was years away so we were indistinguishable from roadies aside from the grins on our faces and the speckles of mud on our chins.
It was all chamois all the time. I never questioned it or considered an alternative and I simply assumed I was more comfortable because of my leather (and eventually synthetic) nappy. Once I added baggies to my wardrobe, as I moved from the XC world to downhill and freeriding, I continued to compress my junk into a steamy mess against my lower abdomen, assuming this was the best case scenario. I did this for five hour pedals, bike park laps, DH races, and local shuttles; I assumed pleather pampers were helping me out.
And at times they were coming to my aid however. My wife Cristina and I rode our mountain bikes from Budapest to Genova in 1998 and then from Genova to Amsterdam in 1999, and I'm sure I wouldn't have made it without several pairs of good quality chamois, particularly when I got the idea to shave my taint hair in Hungary, for what I assumed would be additional comfort, but instead gave myself razor burn. This was when I tragically discovered Vaseline isn't sold in the Magyar Republic.
There were also occasional pairs of padded cycling shorts I found more comfortable. Helly Hansen's brief foray into mountain biking included relatively loose fitting pair of chamois with a soft fabric that wicked well. I wore them until the chamois padding was as thin as tracing paper. Mostly though, I endured them.
Finally it dawned on me, far too recently, and in the age of boxers, that wearing a chamois on days without sustained saddle efforts was like wearing an N95 mask on a solo ride 60 kilometres into the rainforest; there was no benefit and lots of complimentary discomfort for no benefit. Bike park and shuttle days became vastly more pleasant and my bits had a little more freedom and ventilation, and I imagined, without much research, they looked less pruney at the end of the day.
This continued for a long time, and long after I had switched to boxer briefs, and even as the men's ginch (or gonch if you prefer) revolution took hold. Someone realized that the (decidedly minor) burden of testicles is less onerous if they aren't forced to pancake against your thighs. Pouches for your package have become relatively common and I find these, made by 2UNDR, BN3TH (formerly My Pakage and pronounced 'beneath'), Saxx and others, to be vastly more comfortable than a chamois or traditional men's undergarment for moderately long pedal rides, and on bike park or shuttle days they were spectacular.
This also lasted for several years, during which time more options became available for premium men's undergarments. There were models made specifically for sport, with longish legs, and smooth material that wicked well, and knit fabric or other materials that worked more than adequately. This was when I decided to completely stop putting my testicles in an all-day crock pot.
Early on in my mountain biking career I was both a Luddite and a late adopter, but eventually I was convinced to try riding flat pedals. My first ride on flats was on a trail called the Crazy Carpenter at the BCIT Woodlot in Maple Ridge, near Vancouver. As you can imagine it was all elaborate ladder bridges, skinnies and drops to flat, and I expected to be slipping pedals and botching moves, but instead I was hooked five minutes into the trail. Ditching my chamois for every ride, including long pedals, was like that as well. My first long pedal without the pad made it clear I'd made the right decision. My nether regions felt cooler and vastly less swampy and at the end of the ride I could sit down for a beer in the same gear without feeling like I was wearing a soiled and dampened diaper.
While this was an idea whose time had come, because someone had finally made some men's underwear that included provisions for our nasty, dangly, protrusions, I still felt like I'd been cheated for not knowing this sooner. A friend suggested my ability to ditch the chamois was related to my relatively regular and full riding schedule, and while that may be true, I don't think he ever tried it. I should also note that if I was going to do some extended saddle time, like a multi-day trip in the Chilcotins, or even a slog up to Lord of the Squirrels in Whistler, I'd go back to the cham rather than chance some more problematic discomfort.
If you would like to give this a try, drop a few shekels on some good quality, pouched pantaloons, and start with efforts that don't involve more than an hour of sustained seated pedalling at a time. If that works you can start pushing the experiment to see if your results are as positive as mine. If they are, your junk will thank you.
---
Addendum For Women
When I told her about this article, Cristina mentioned that two of her long-time cycling pals had tried something similar; wearing regular underwear for a mountain bike ride. I didn't get details, so I can't tell you if they were closer to granny pants or thongs, but I can share the one word review one of them gave the experience; revolutionary.
A little more prodding provided a more thorough response; "Okay....from what I remember.....it wasn't as bad as I thought it was going to be...but if I were to ride chamois-less...I would want 1) a better saddle 2) shorts without a center seam (lol) and maybe a thin liner/boy shorts/underwear?
It was definitely cooler and felt more free, but my bum was sore and I don't think it did any favours for the 'saddle sore-ish' spots. I would try it again though...and maybe not on the Uncomfortable Bum trail!!*
*This is a nickname for the Comfortably Numb trail in Whistler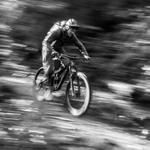 Cam McRae
Height - 6'/183cm (mostly legs)
Weight - 170lbs/77kg
Inseam - 34"/86cm
Ape Index - 0.986
Age - 56
Trail I've been stoked on lately - Boogieman
Bar Width - 760mm
Preferred Reach - 485-500mm (longer with 27.5 wheels than 29)