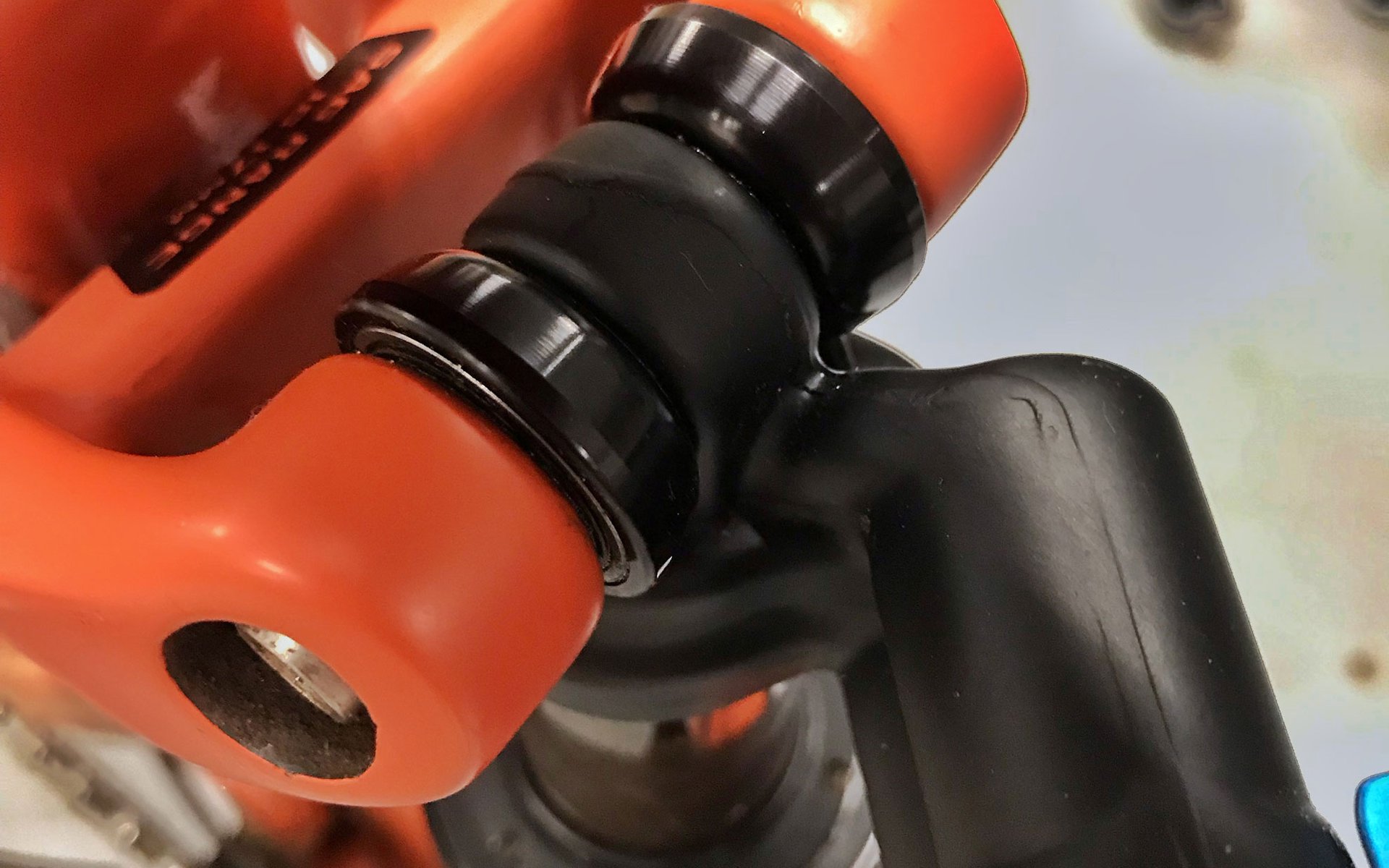 Press Release
FOX Updates FIT4 Damper & Introduce a New Roller-Bearing Kit
Fox have had some great success with their latest GRIP2 damper but today are rolling out changes to their FIT4 equipped forks. The FIT4 damper updates are focused around a lighter damping effect, giving riders a more comfortable ride with improved traction. They've also cut weight in the damper by a claimed 34 grams.
Also released today is their new roller-bearing hardware kit for rear shocks. Roller-bearings can provide much improved traction in loose terrain as they allow for a lighter action at the top of the stroke. The benefits can be noticed throughout but it's easily noticed from the initial push into the suspension. Riders have been known to fit roller-bearings in place of regular DU-bushings in the past, so this isn't anything ground-breaking, but Fox are now providing their own handy kits for you to do so. More details in the release below.
---
FIT4 DAMPER UPDATE & ROLLER-BEARING SHOCK HARDWARE KIT
FOX has implemented an important update to model year 2020 forks equipped with the FIT4 damper, and also introduces a new, low-friction roller bearing rear shock mounting hardware kit. Read on for more details....
2020 FIT4 Damper Update
On the compression side, all 2020 FIT4-equipped forks now feature an 8mm damper shaft, new bladder construction, and a reconfigured shim stack. The 8mm damper shaft has a smaller cross-sectional area, therefore it pushes less oil through the base valve, allowing for less damping. The updated FIT4 damper provides more sensitivity while also maintaining low-speed compression support during aggressive riding, giving riders the ability to tune their fork to feel playful, aggressive—or both.
The rebound side implements FOX's latest tuning improvements through a wider opening check valve and a reconfigured shim stack. The new FIT4 damper assembly construction is lighter as well, with an average weight savings of 35 grams.
This update is implemented on all 2020 FOX 32, 34, and 36 non-Step Cast fork models featuring FIT4 dampers. Step Cast fork models received this damper makeover in MY19.
In its fourth generation, the patented FIT4 closed cartridge system provides three on-the-fly compression damping positions—Open, Medium, and Firm—to adapt to varying trail conditions. Factory Series forks feature 22 clicks of low-speed compression adjust in the Open mode, allowing riders to fine-tune their exact damping preferences. FIT4 is the damper of choice for riders looking for a lightweight fork with lockout and loads of performance.
Roller Bearing Shock Hardware Kit
Also new for 2020 is an 8mm x 30mm roller bearing rear shock mounting kit (part# 812-06-096-KIT). Deploying outboard-mounted full complement roller bearings—as opposed to standard bushings—allowing the shock to move more freely as the frame cycles through its travel. Roller bearings reduce friction and improve performance to such a degree that in some cases more rebound damping and/or low-speed compression damping may be needed in order to compensate for the decrease in friction.
The roller bearing shock mounting kit is compatible all current FOX rear shock models and it is also compatible with many popular brands such as Santa Cruz, Transition, and many others. A special tool is needed to remove the bearing kit from the shock; Mounting Hardware Bearing Assy Install and Removal (part# 803-01-406).
To verify compatibility of this kit with your bike, please visit your local bike shop or call FOX customer service for additional assistance.