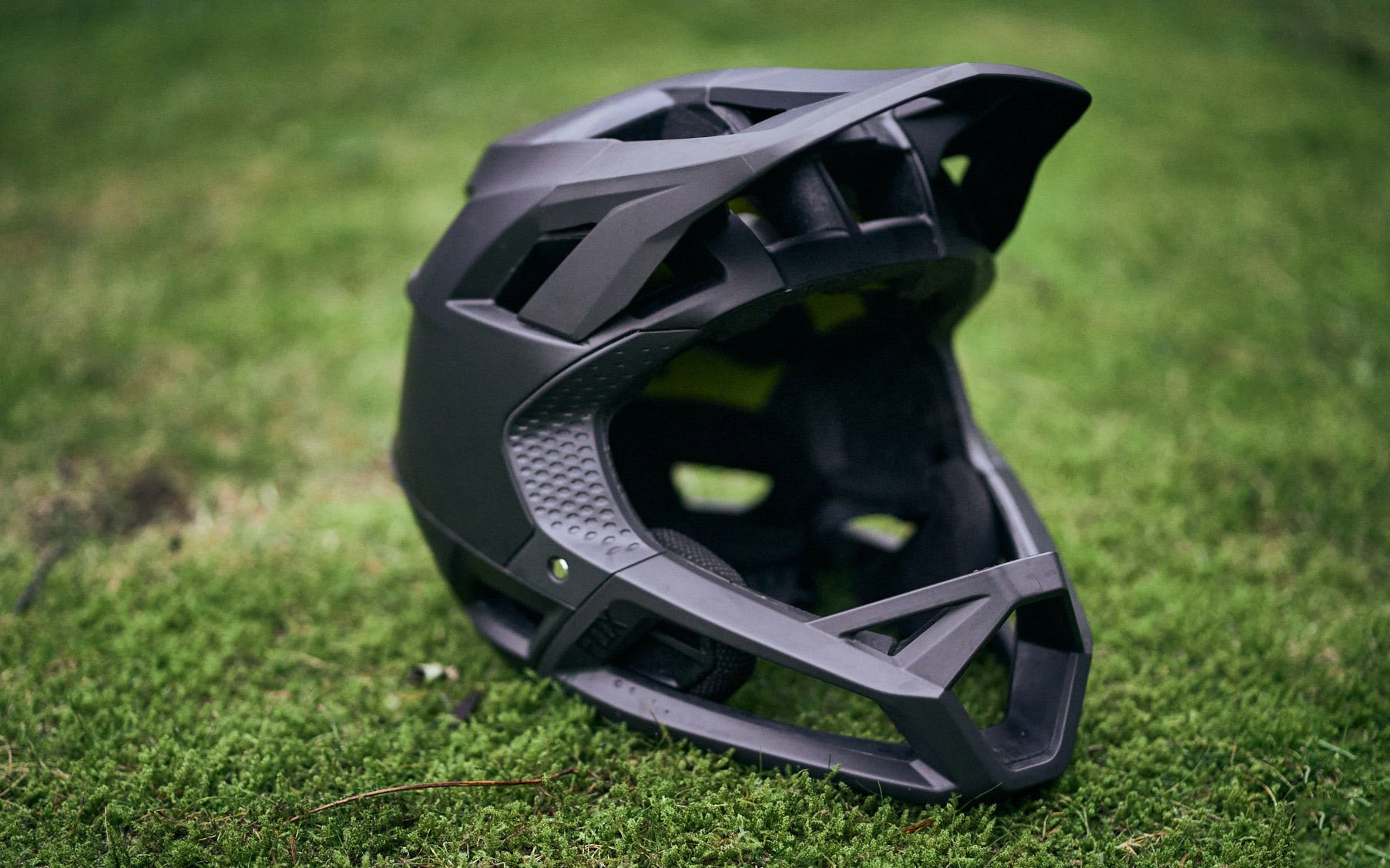 Review
Fox Proframe Helmet
Mountain bikers have it pretty good these days. Supply chain issues notwithstanding, we are blessed with an abundance of options when it comes to the gear we choose. When I first threw a leg over a mountain bike many years ago, I basically had two options in a helmet: a roadie inspired half-lid that was fine as long as I never, ever planned on crashing - or a watered down motocross bucket that looked and felt more like a diving bell than a bike helmet.
Today, we have as many different mountain biking disciplines as we have headset standards, and the reality is that any modern bike is a marvel of engineering, allowing us to access terrain and speeds that weren't possible a few years ago. We're going faster, further and higher than ever before, so it's important that our safety gear keeps pace.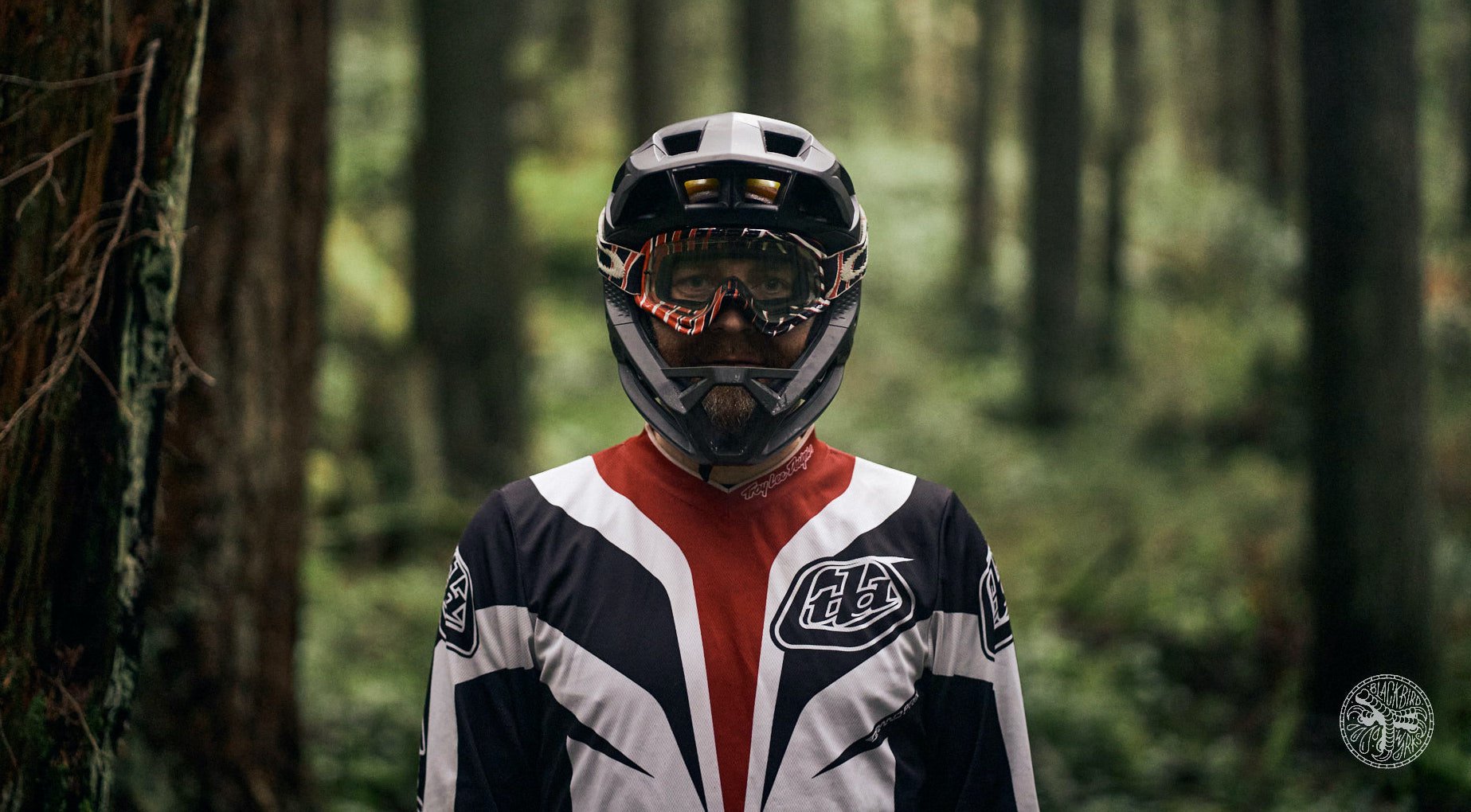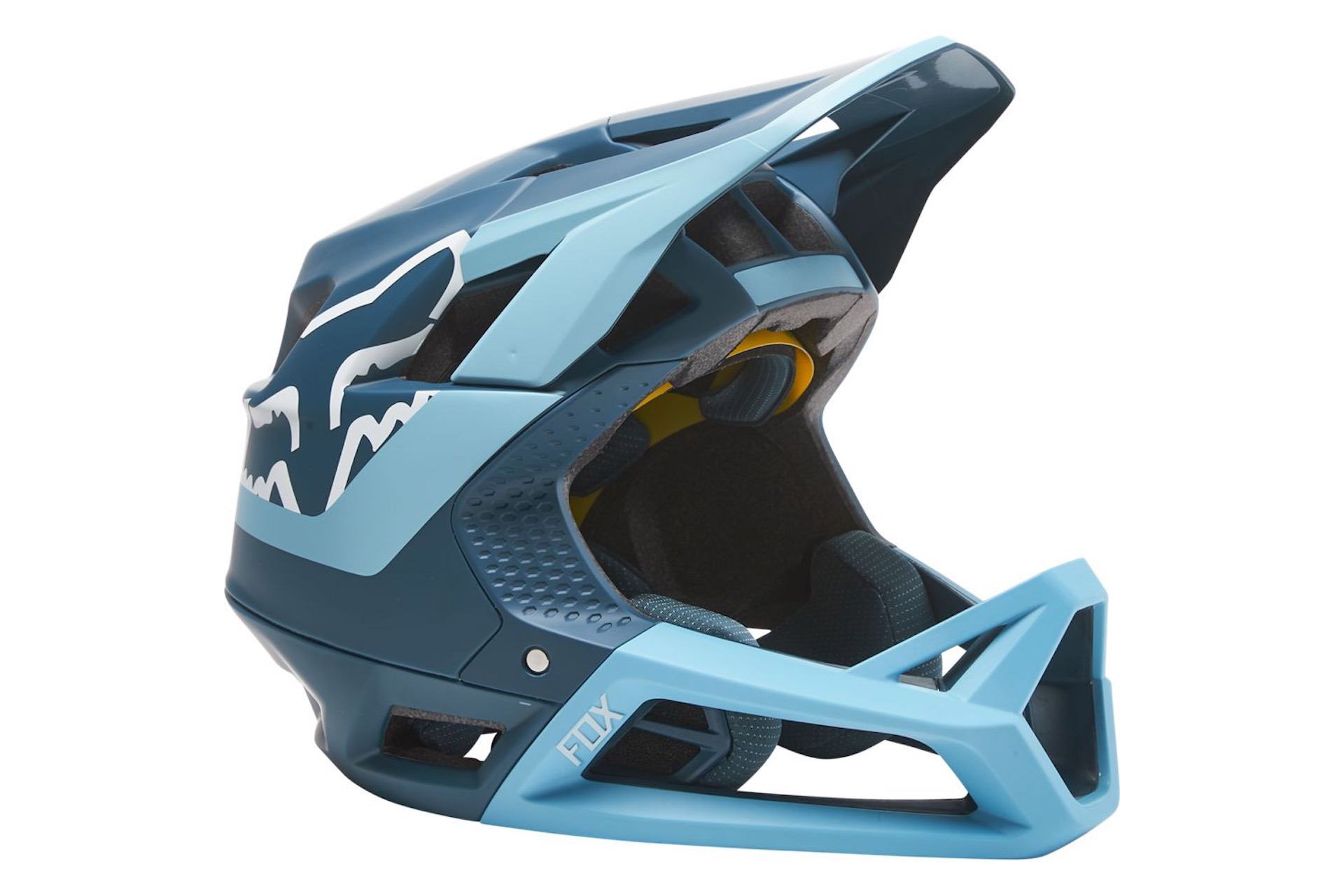 In our neck of the woods, it seems that enduro is the discipline of the moment, enjoying huge growth in recent years. And by enduro, I don't only mean the race format, but more generally the idea of "earning your rowdy turns." We now have bikes that can be pedaled to the top of a mountain, and yet are nearly as capable as their DH cousins on the way down. This has necessitated a whole new arena of protective gear - products that offer maximum protection, but are still comfortable on prolonged climbs and traverses. Thankfully, helmets have come a long way since the early days, with many brands offering enduro specific lids. Some, like the Bell Super DH, offer full-face protection with a removable chin bar. For those of us channeling our inner Super Dave Osborne, 3/4 helmets like the Giro Tyrant are available. But if a lightweight, breathable full-face with a fixed chin bar is what you're after, Fox hopes their Proframe will meet your needs. It's a MIPS equipped, DH rated helmet, coming in at $339.95 CAD / $269.95 US.
The Proframe is a great looking piece of kit, with on-trend, angular lines, and available in a stealth black colour that will never go out of style. I feel like this helmet should be standard issue equipment, included with the purchase of every WAO Arrival - since they look as if they've been lifted from the same mould. But if the plain black doesn't do it for you, the Proframe is also available in louder colourways like Stone, Slate Blue and Tortoise.*
*Stone and Tortuise seem to be out of stock right now however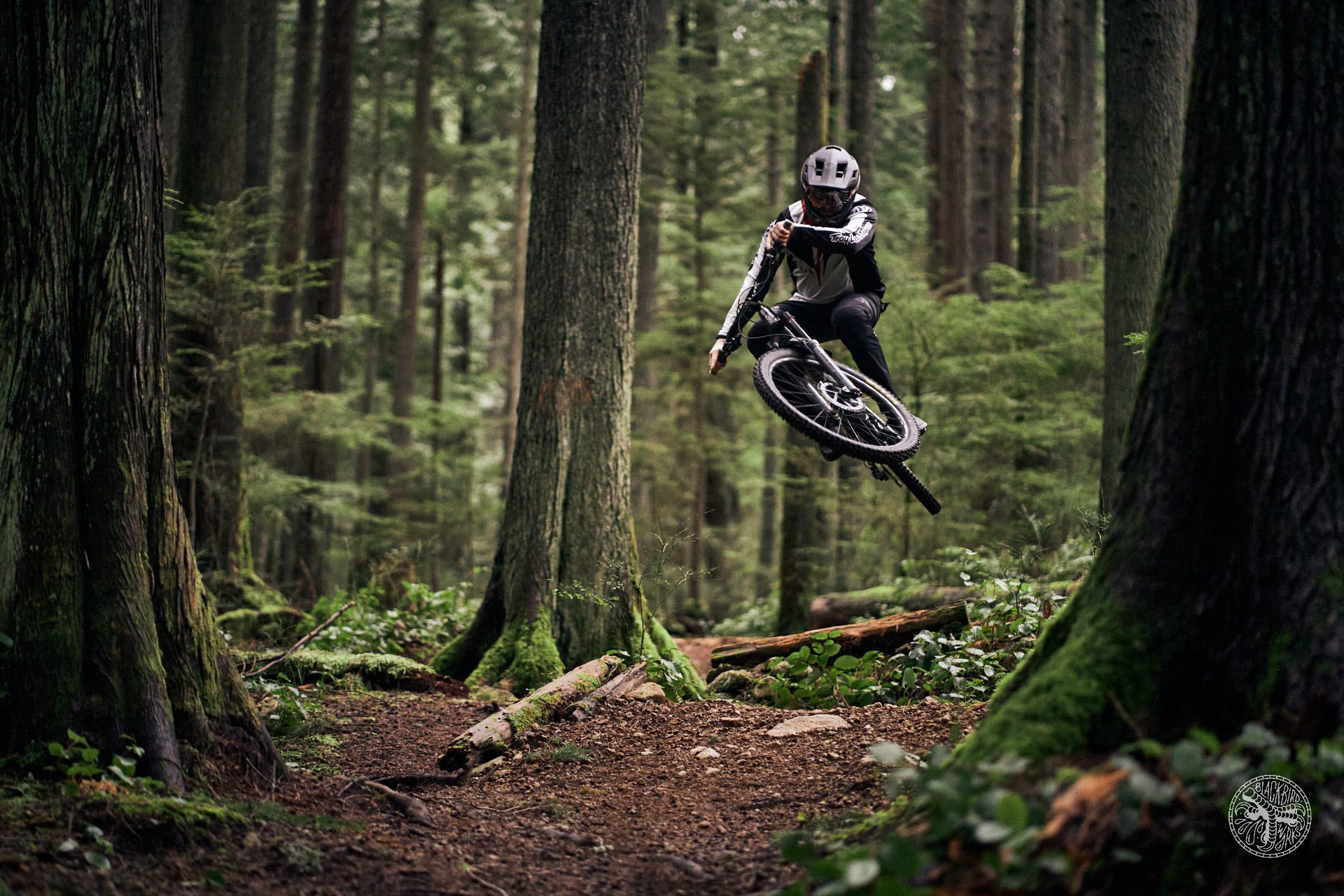 The first thing you notice when picking up this helmet is how light it is for a full-face. At just 750g for a medium, it just might be the lightest helmet in the category. The huge vents no doubt help to reduce the weight, but considering not a wisp of carbon fibre was used in its construction, 750g is very impressive. Included with the helmet is a selection of different-sized liner and cheek pads to customize the fit, as well as some spares. At 61cm in circumference, my cranium size lies somewhat beyond the bell curve average. And yes folks, it's true what you've heard about men with XL heads: we wear XL helmets.
My first ride wearing the Proframe was a chilly fall day with a bit of drizzle. Starting with a long climb, I was surprised how much airflow there was through the helmet. Those enormous vents really do work! While we British Columbians won't see any truly hot days for the next several months, I don't doubt that the Proframe breathes nearly as well as my everyday half-lid, possibly better over the top of the head. I'm a chronic fogger of lenses while climbing in humid weather, and I was able to leave my riding glasses on while wearing the Proframe for the majority of the way up, which is seriously impressive. The chin bar is mostly holes anyway, so it's almost as if it's not there from a ventilation point of view. Speaking of the chin bar, it goes pretty much unnoticed while riding - it was basically invisible to me at all times. It sits just far enough off your face that you can sneak a squirt from a water bottle from just above the bar. If you're a good shot, risk it all and go for the exciting squirt through the 5-hole!* Hydration pack users should have no trouble accessing their bite valve while wearing the Proframe. 
*Not recommended in cold weather when you're trying to avoid a soaking wet chest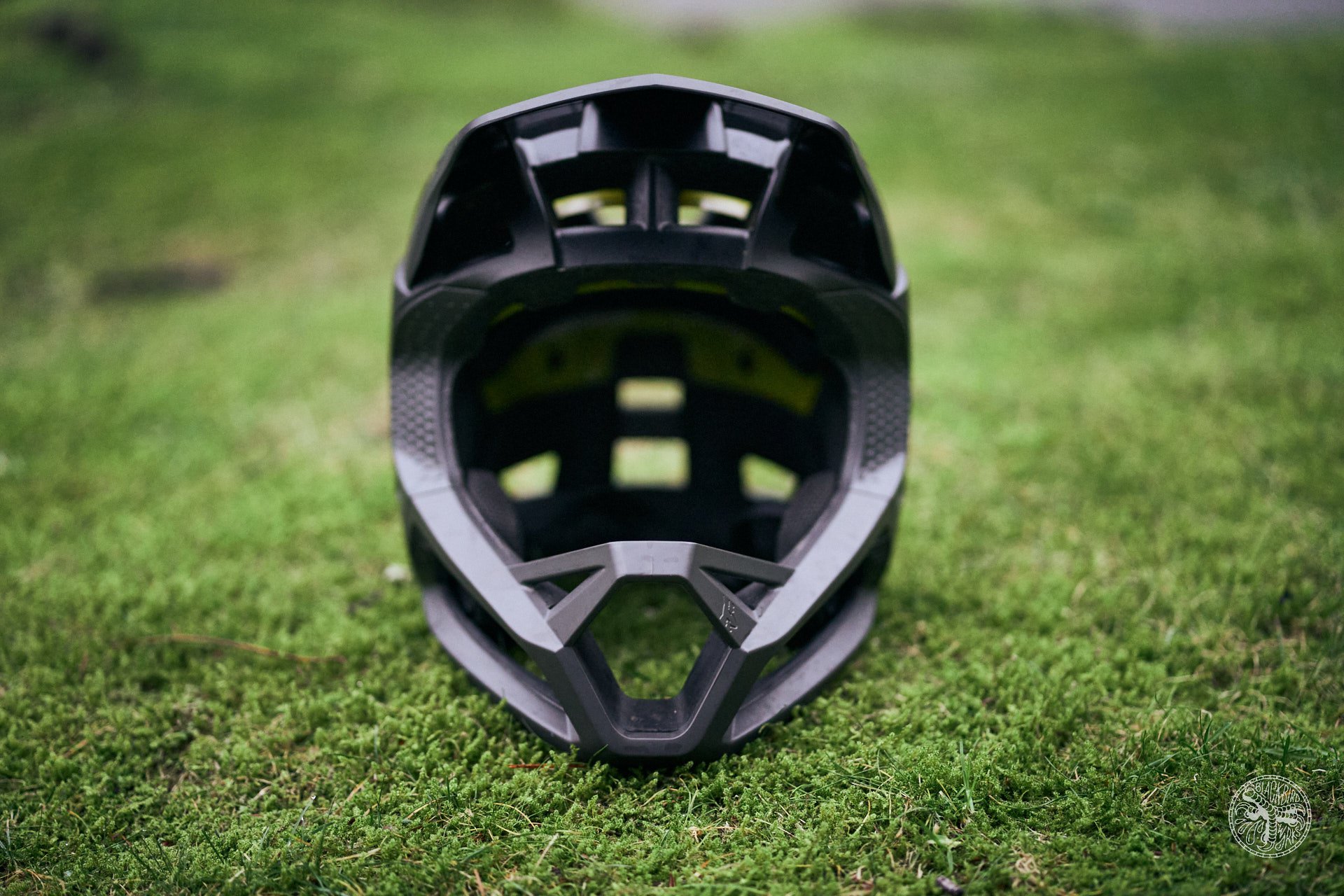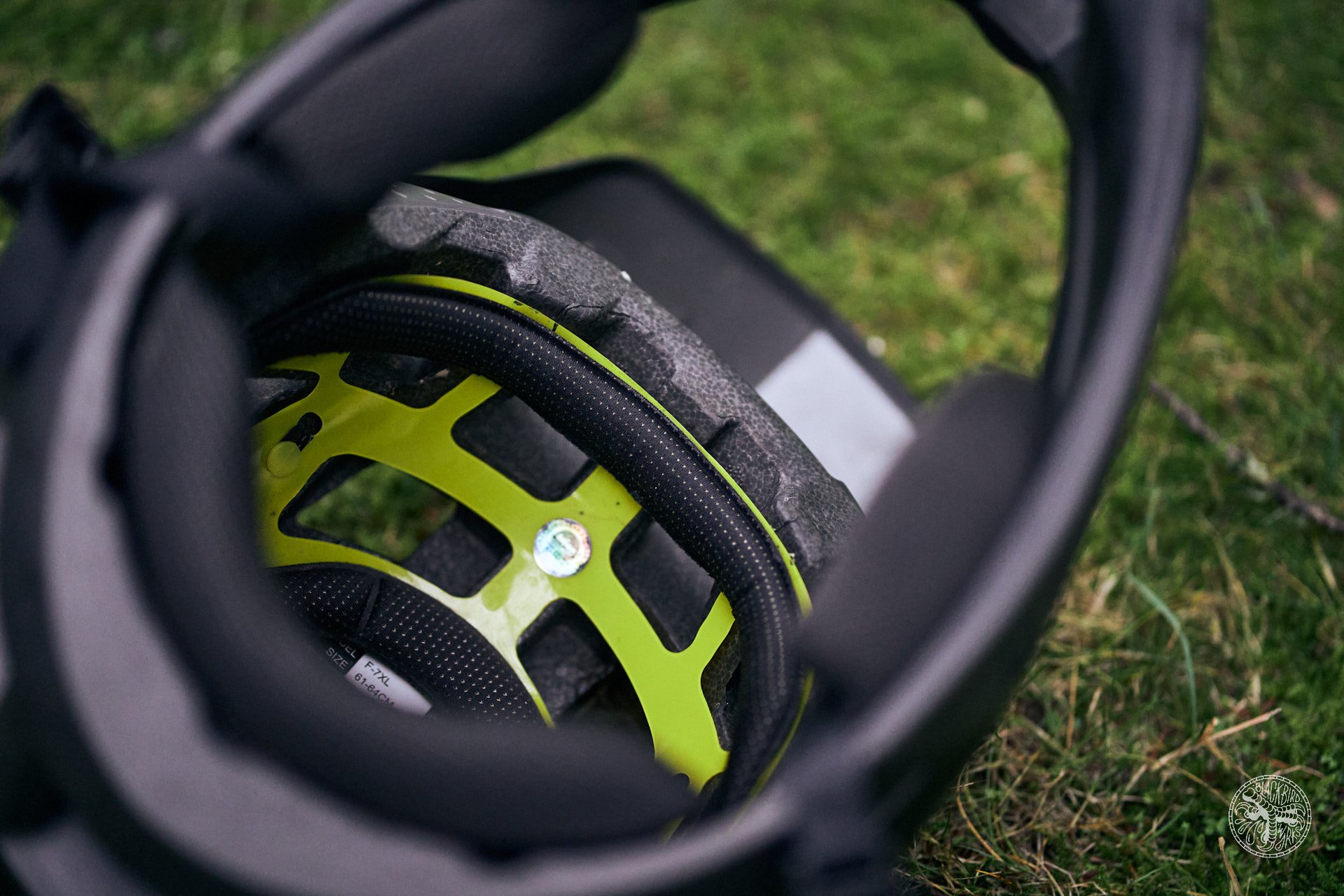 After my first lengthy climb, I discovered a minor flaw in this otherwise comfortable helmet. It turns out the brow pad just above the eyes is not the most effective at dissipating sweat. It fits quite snugly against the forehead, with no airflow channels or breaks in the pad. Once saturated, it wasn't long before sweat began to drip down the sides of my face. While the pads are comfortable, their design is super basic, with far less effort put into sweat management than other helmets in this price range. I feel that the MIPS liner might compound this issue, as it adds a layer of non-breathable plastic over the pads. It should be noted that I only encountered this issue during long, sustained climbs where airflow was low and cardio was high. It was never an issue otherwise.
When the trail tipped downwards and speeds increased, the Proframe had a very secure feel with no unwanted wiggle or movement. The cheek pads are snug but comfy, and there is plenty of room around the ears if earbuds are your thing. More importantly, you can easily carry out a normal conversation at a civilized volume while wearing the Proframe - no yelling required! The Fidlock SNAP buckle uses a magnet and click interface that takes about a minute to get used to, but after you figure it out, it almost feels too easy and you may wonder if you've done it up securely. As long as you hear the telltale "click," you're good to go.
Riding in the Proframe feels very different from full-on DH or moto helmets. Its venting and light weight give an airy feeling that is closer to a half-lid than a DH helmet. In spite of this, the Proframe is safety rated to ASTM F1952, a downhill racing standard set by the American Society for Testing and Materials. The addition of MIPS (Multi-directional Impact Protection System) aims to provide another layer of crash protection, allowing the helmet to rotate independently from the head, potentially reducing trauma to the brain in the event of an impact. While on the topic of MIPS, I did at times experience the dreaded "MIPS squeak" while wearing this helmet. This is a common complaint of the MIPS system, caused by the MIPS liner rubbing against the helmet foam. I admit that the squeak was barely perceptible, but it was there. I'm also not sure if other MIPS helmets are worse offenders, but the Proframe squeak is not a deal-breaker for me. I only noticed it when I actively listened for it, and it didn't affect my riding in any way. Still, I could see how some folks might find this unbearable, and there is a vocal segment of the riding community who cannot get along with MIPS helmets for this very reason.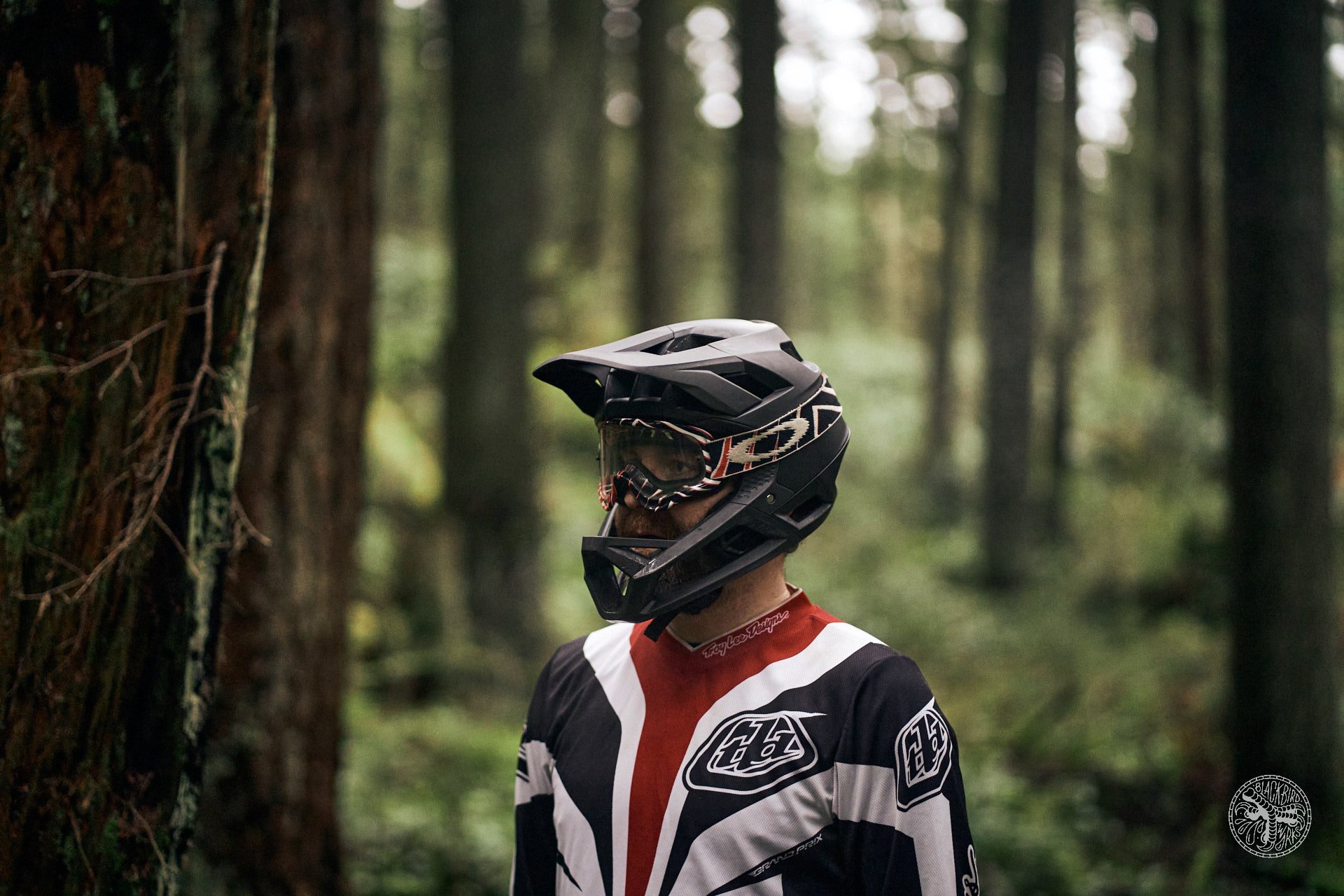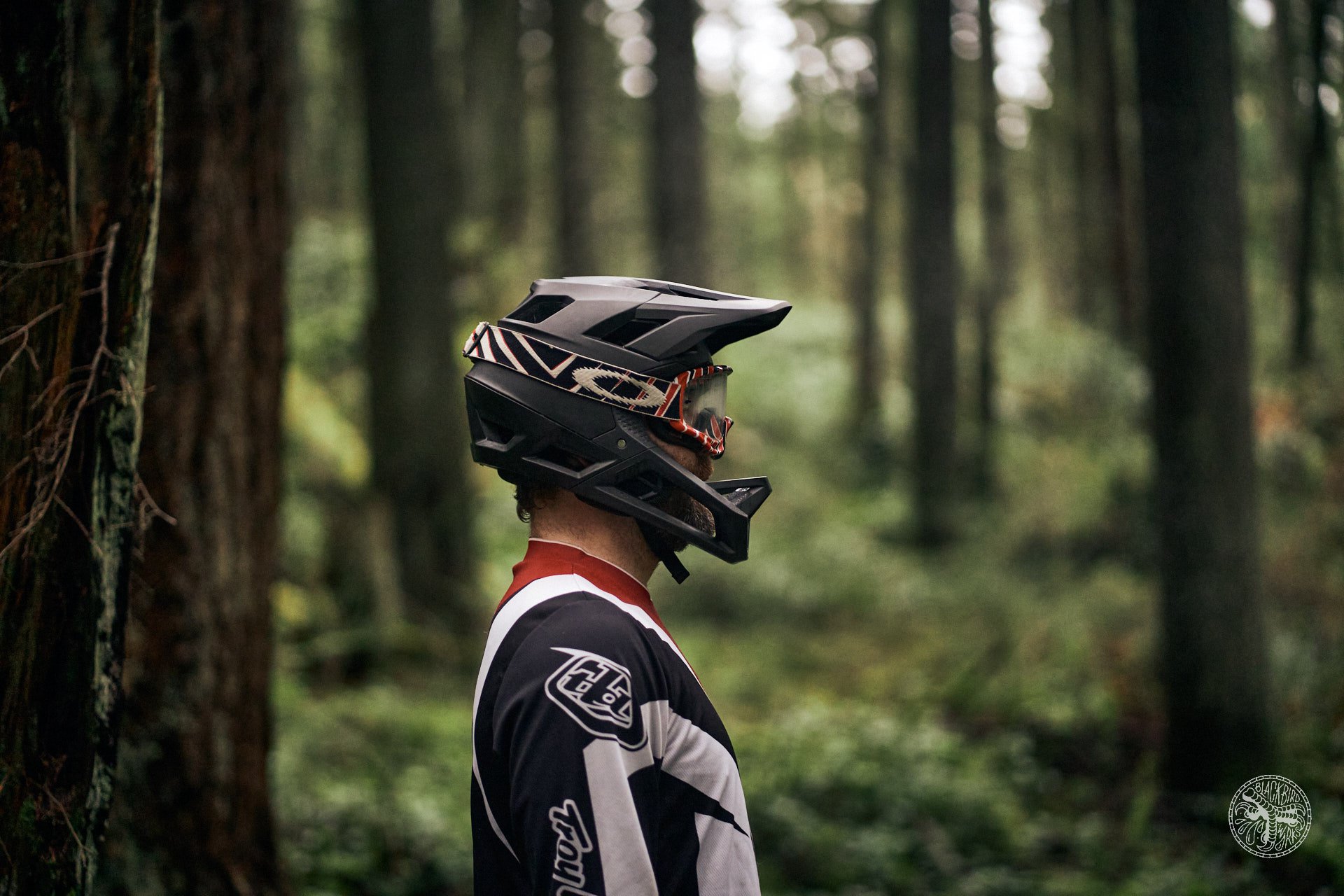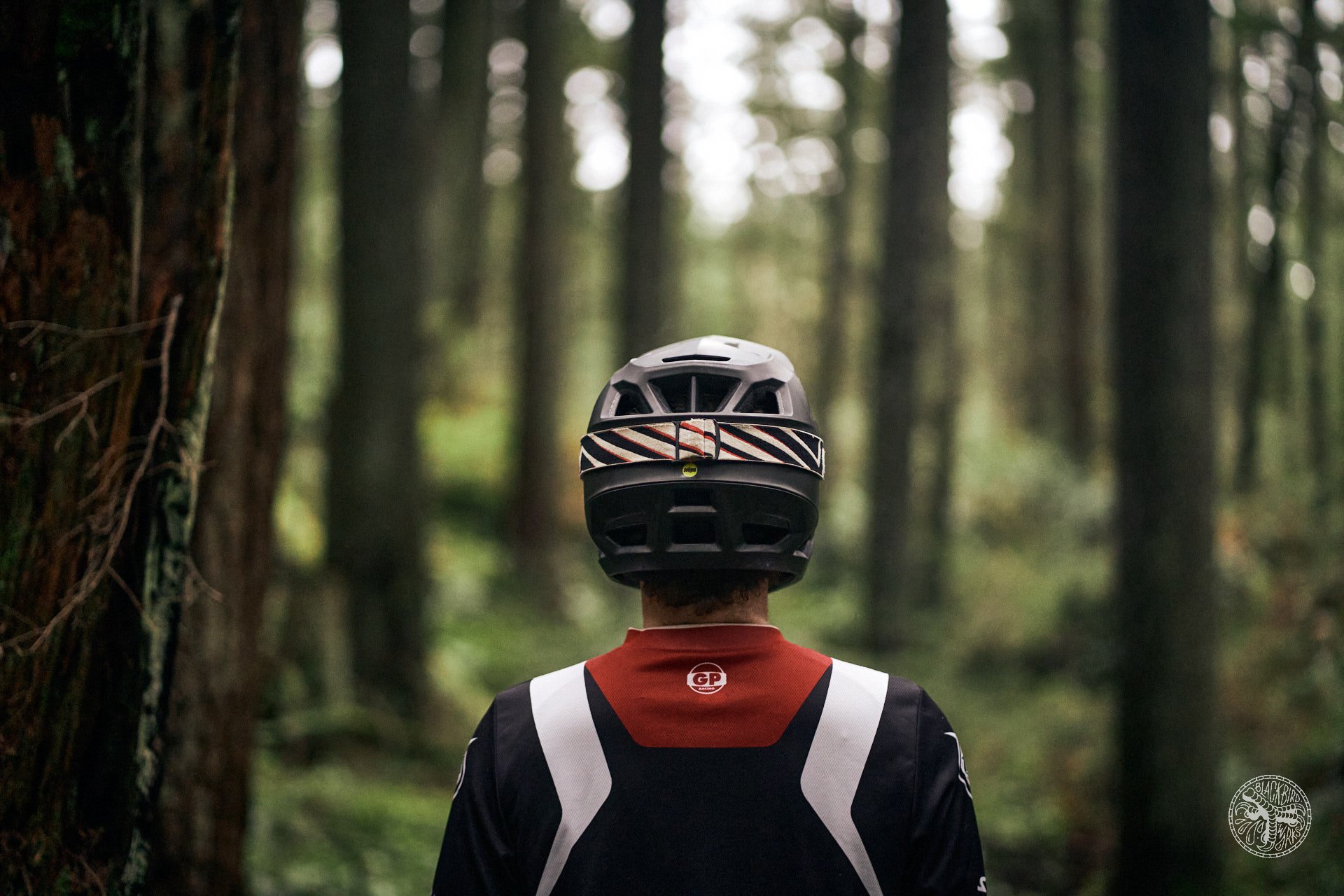 While the integrated visor adds to the clean aesthetics of the helmet, and possibly assists in airflow, I found myself wishing that it was adjustable. The fixed position of the visor was a touch too low for my liking, at times slightly obscuring my view when looking far down the trail. Not a fatal flaw by any means, but if I could have it all, I'd nudge the visor up just a bit. Aside from the visor, the field of vision was great. I generally avoid goggles when not racing, riding lifts or posing for Deniz, and some full-faces don't play nicely with glasses, so I was pleased that the Proframe seems to work well with just about any style of riding lens you can throw at it. Ah yes, the unforgivable fashion faux pas of glasses in a full-face! I'm a kook, and I'm ok with that.
At this point, there aren't too many reasons why I wouldn't choose the Proframe over my half-lid for most of the rowdy, local riding I do. The only real flaw I can find in this otherwise excellent helmet is the sweaty brow pad, and the real test for that won't happen until next July. Until then, the Proframe just might become my daily driver. It's gnarly out there, and having the extra protection of a chin bar gives me a bit more confidence, and slightly less to worry about when riding at the limit.
If you're the type who likes to get loose on pedally rides, or maybe you just don't have a generous dental plan - the Proframe is definitely worth a look. I hear it even works well for enduro racing.
Fox Proframe Helmet
Available in S, M, L and XL sizes.
$339.95 CAD / $269.95 US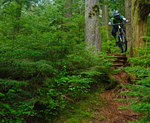 Ryan Walters
Age : 40
Height : 1803mm
Weight : 86kg
Ape Index : 1.03
Inseam : 787mm
Bar Width : 780mm
Preferred Reach : Pretty comfy at 487mm these days.