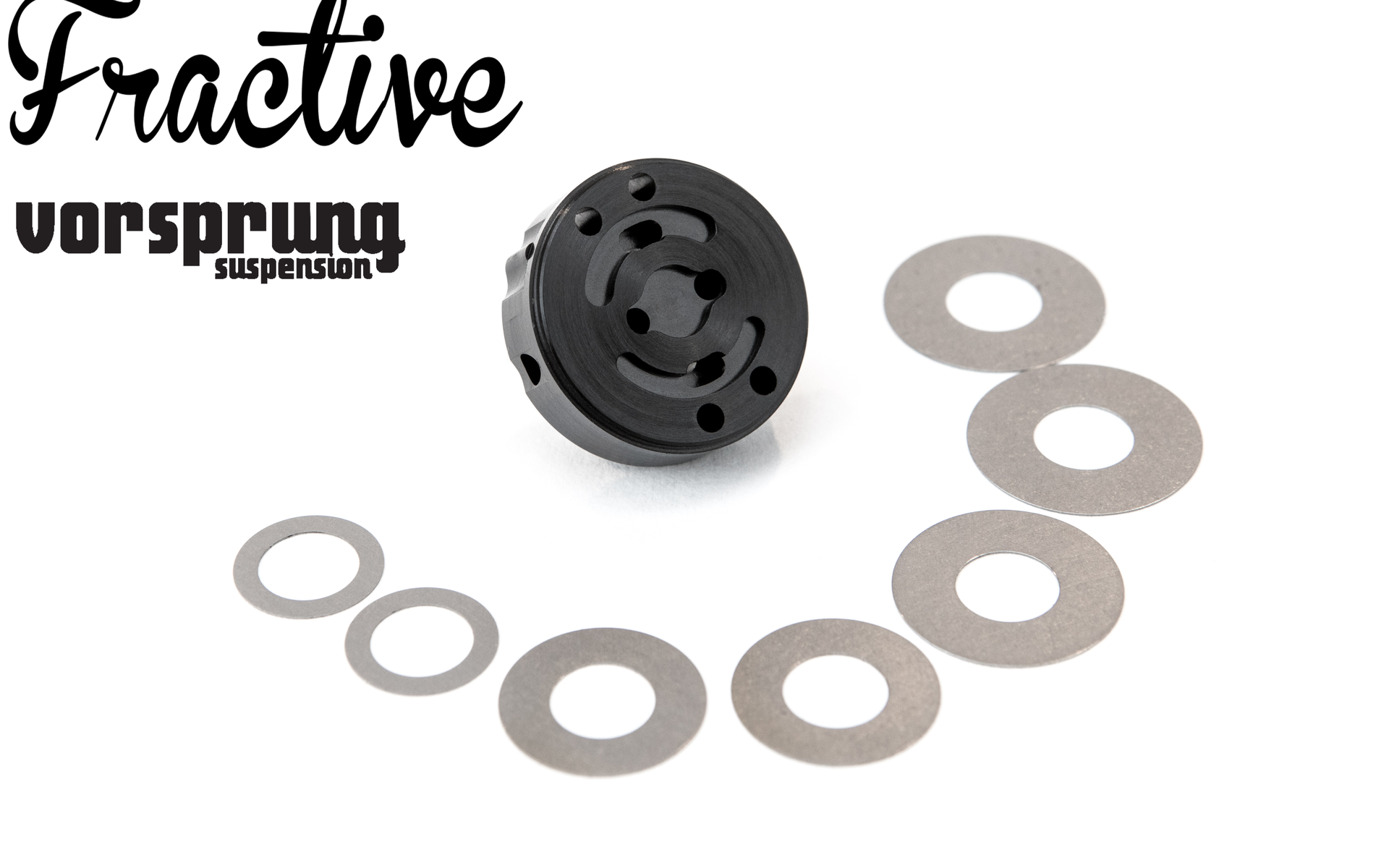 Vorsprung Expands Tuning Options
Fox FIT4 Damper Tuning System
Vorsprung Suspension out of Whistler, B.C. first showed us a teaser of their upcoming Fractive fork tuning offerings when they released their rear suspension tuning system, Tractive, at the end of 2017. Now it's here. The team have developed a system that will allow consumers to update their Fox FIT4 damper forks through their system and they even have an online calculator system labelled YouTune, so we can all geek out at home before pestering the team too much. Check out the full press release below. 
---
Optimise your ride dynamics. Redefine parameters and limits. Embiggen your nobility. And stuff.
Actually, we aren't here to sell you a bridge or bore you with a slew of meaningless words. But clearly this is a press release, so what we are here to show you is something to help your Fox Fit4 fork – be it a 32, 34, 36 or even a 40 – perform better than ever.
Fractive Tuning System Features
Vorsprung-exclusive Fractive high performance compression piston for Fit4 dampers 

Vorsprung-exclusive YouTune online tune calculator [see below]

Custom compression valving tailored to your preferences and requirements

3 position switch becomes true high speed compression (HSC) adjuster with little low-speed effect

Low-speed compression adjuster more usable than before – works in all HSC modes

Support where you need it, compliance where you don't

Piston allows for linear valving in all modes – no need for more preload to increase HSC

Available for user-install or Vorsprung install

Tested and tuned in the most demanding environments in Whistler, Squamish, and North Shore trails

Designed and manufactured by Vorsprung in Whistler

Compatible with our Luftkappe air spring upgrade kits where applicable

Pricing and Availability
Fractive Compatible Forks:
Fox 32 Factory Series Fit4 forks, from 2016–18

Fox 34 Factory Series Fit4 forks, from 2016–18

Fox 36 Factory Series Fit4 forks, from 2016–18

Fox 40 Performance Series Elite forks, from 2016–18

Any spring system in any of the above forks (Talas, Float, or coil) works fine as the spring system is in the left leg; this system is going in the damper cartridge inside the right leg.
Incompatible Forks/Systems
Remote low-speed remote-adjust forks. 

32, 34 or 36 Performance Series (P-S) forks with only the 3-position adjuster (no black low-speed compression dial). 

Fit Grip dampers

RC2 dampers (36 or 40) with high and low-speed compression dials

Rhythm forks

Fractive Options
5 different tunes available. Select the most appropriate one from our YouTune calculator below.

Available for self-install, or can be installed by Vorsprung or authorized dealers.

The YouTune calculator below is for our Fractive kit for Fit4 dampers, with the 3 position mode selector and LSC adjuster as shown above. It will help you select from one of five compression damping tunes based on your requirements, and help you to truly understand exactly what the different valving configurations do to the fork.
Instructions:
Input your weight, ability level, and compliance preference.

The blue line will show you the recommended median setting for your damper.

The red line indicates the median setting of the valving you have currently selected, with upper and lower bounds of the adjustment range also shown for reference.

By selecting the valving that most closely matches the red line with the blue line, you can be sure that you're maximising the useful adjustment range for yourself.
Included in the Fractive user-install kit
Fractive high-performance compression piston

Your selected compression valve stack. 

Vorspr, however,tive decals
Who it's for?
Riders who want improved support, compliance, grip and control from their Fit4-damped fork, without harshness or the blowing-through feel

Riders who prioritise HSC adjustment and usable compression damping over lockouts and platform systems

Riders serious about performance

The Limitations
If you want a lockout or a "pedal mode", this is not for you. The mode selector knob now becomes a high-speed compression (HSC) adjuster and does not make a perceptible difference at low speed (ie. bouncing on the fork).

Self-install on these is not simple. Please read the installation manual carefully before deciding to install yourself.

We do not sell specialty tools for self-install of these parts at this time, but they are available from Fox.

This kit cannot address air spring concerns. Our Luftkappe upgrades, however, can help with that.

The range of adjustment is quite wide, and you will still need to spend some time finding the setup you like best.

The stock LSC adjuster is retained, along with its limitations - the 12 clicks out from firmest/closed are effective, the 10 beyond that still make little to no difference.

This will not turn your 100mm travel XC race bike into a 200mm DH bike or vice versa. Sorry.