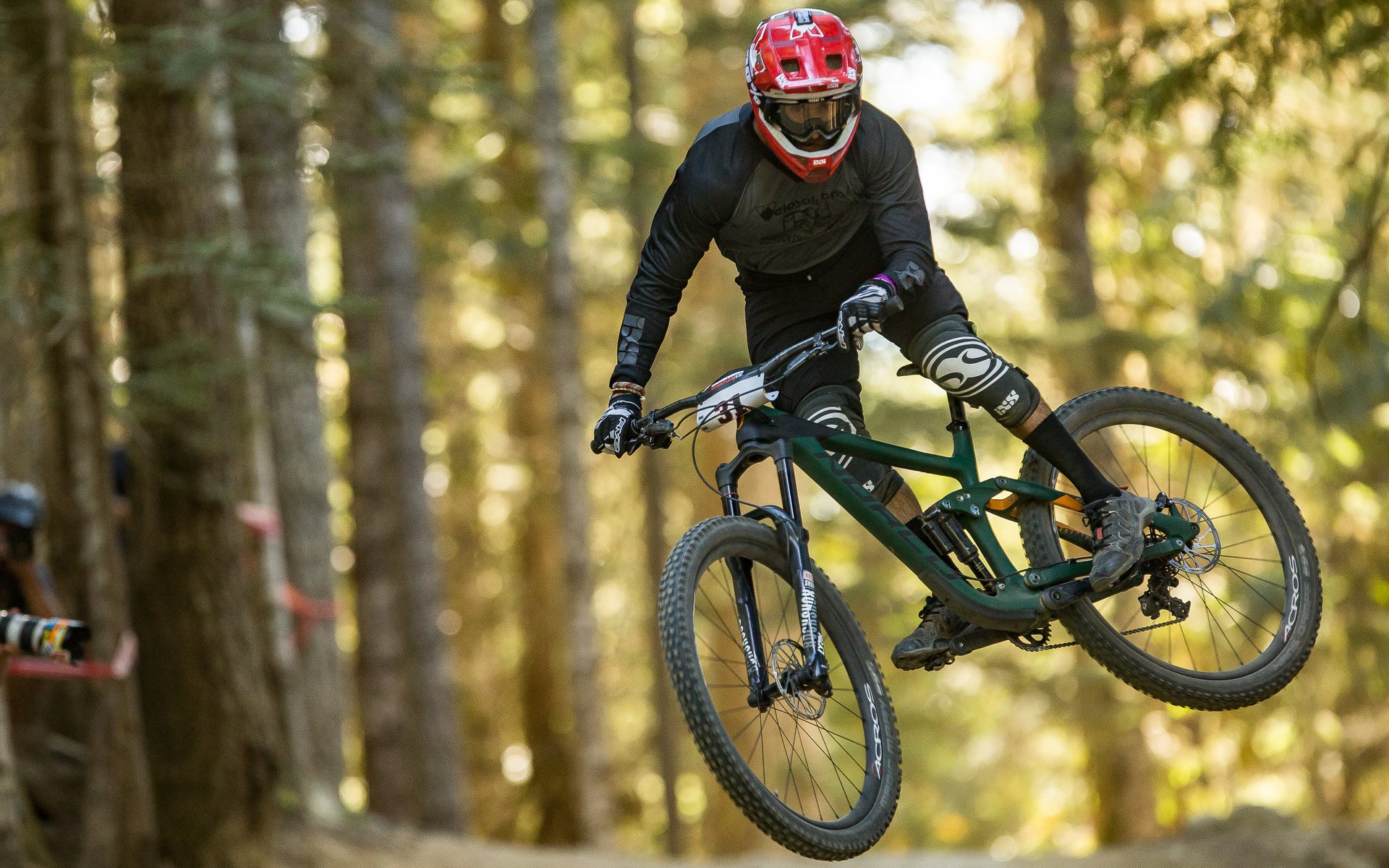 RACE RESULTS
Fox Air DH - Final Results
Usually riders are aiming for hang time on the iconic A-Line trail in the Whistler Bike Park. But for one day a year, the winner of the Fox Air DH had to squash and scrub every single jump on the way down. 
Ultimately it would be Adrien Loron who tamed the track and claimed top spot on the podium, followed by Sam Blenkinsop in second, and Marcelo Gutierrez in third. For the Pro Women's field, it was Jill Kintner putting down the fastest time of the day, followed by Tracey Hannah in second place, and Canadian Vaea Verbeeck in third. 
Check out the top 5 for the Pro Men and Women's fields below, and get all the results at the bottom. 
Pro Men Results
1. Adrien Loron
2. Sam Blenkinsop
3. Marcelo Gutierrez
4. Magnus Mason
5. Kiran Mackinnon

Pro Women Results
1. Jill Kintner
2. Tracey Hannah
3. Vaea Verbeeck
4. Caroline Buchanan
5. Emilie Siegenthaler