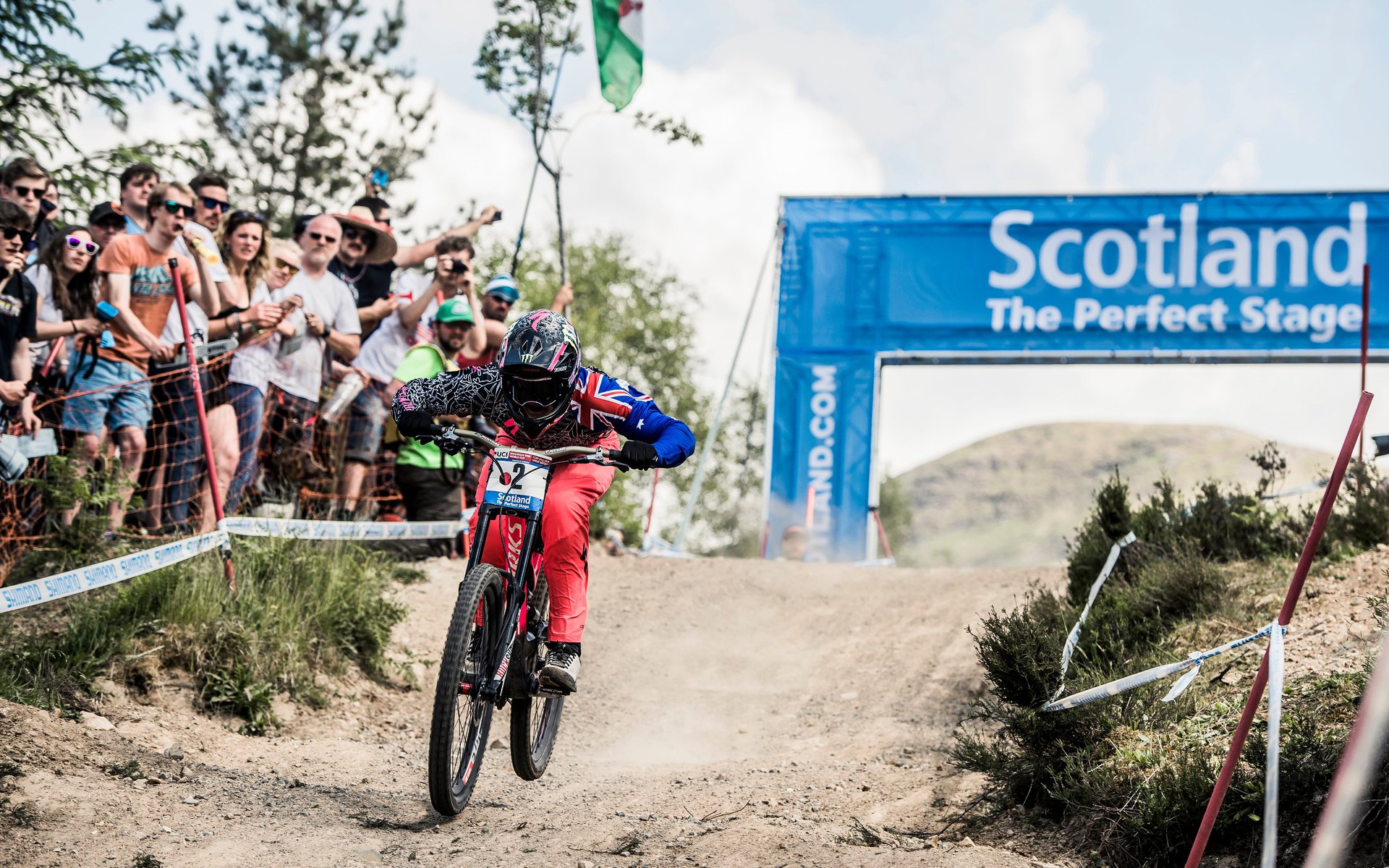 RACE RESULTS
Fort William | Final Results
The streak is officially over for Rachel Atherton. A bad crash has resulted in a dislocated shoulder, and the end of her domination of the Elite Women's division. Tracy Hannah would ride away with top spot, ahead of Myriam Nicole by a healthy 10 seconds in 2nd, and 13 seconds in front of Emilie Siegenthaler in 3rd.
Over in the Elite Men's field, it would be Greg Minnaar carrying the day with World Cup win number 20, putting just under 3 seconds into 2nd place Jack Moir, and 3rd place Aaron Gwin back 3.7 seconds.
The Junior Men's field continues to turn as well, with Matt Walker grabbing 1st, Finn Iles placing 2nd, and Sylvain Cougoureux grabbing 3rd.
Watch the replay over at Red Bull TV, and check out the full results below.