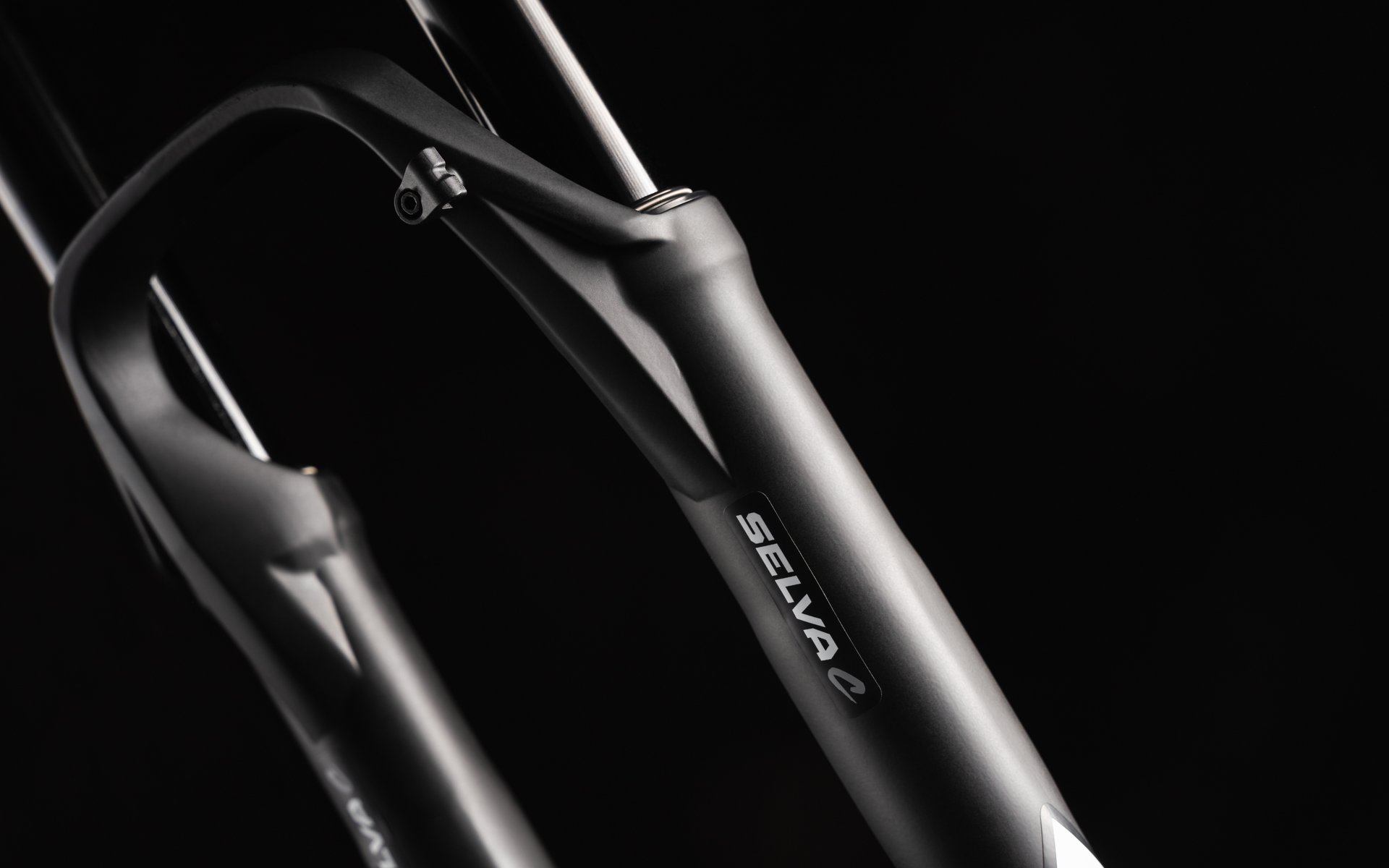 REVIEW
Formula Selva C Long-Term Review
With plenty of great forks available, each with their unique spices, picking one to put your hard-earned money toward can be a challenge. RockShox and Fox rule the roost, with each brand's offerings readily available globally. Their mass-produced options present sensational functionality, often at a lower cost than lesser known options, leaving many riders to stick with one of the two. But there are some benefits to the boutique forks, such as Formula's Selva range. 
The Italian brand has been involved in the sport for eons with their brake offerings dating back to the late 90s. I clearly remember the blue and green Giant ATX DH2 bikes of 1999 that - at least in Australia - were fitted with Formula's early hydraulic disc brakes. Unfortunately, my memory mainly involves the constant maintenance that friends performed over race weekends. Most hydraulic brake systems at the time were far from perfect but it seemed that the Formulas required even more patience. 
Formula has continued to produce brakes, and much has changed in the 20+ years since those early experiences. But while Fox and RockShox were surging ahead in suspension, Formula took their time to dive into this part of the market. First came the 33 XC fork around 2012 and in 2015 the 35, which was the precursor to the Selva fork available today. Like their other products, much of the fork is manufactured in their Italian facilities rather than in Asia. It's a move that may have tempered the company's growth since getting into suspension, while RockShox and Fox have exploded to become the largest MTB suspension companies. 
However, Formula's small brand feel is a draw to the company for some customers who opt for their unique technology and outlook over the mass-made stuff everyone seems to have. While a suspension fork is a suspension fork to some, Formula has perhaps one of the more unique ones I've tried and while they can fly under the radar, there's plenty to chat about in their range. 
Highlights of the Formula Selva C:
Air and coil-sprung options available in 27.5 or 29-inch wheel sizes. 

Coil sprung 29er tested @160mm travel
Also available in 170mm

Interchangeable between coil and air spring
35mm stanchions
43mm offset (29")
220mm maximum rotor size
565mm Axle to Crown +/-5mm (160mm x 29)

550mm axle to crown +/-5mm (160mm x 27.5)

Available with a 20mm thru-axle for those who prefer
Weight: 2,309g (w/ hardware/axle and an uncut steerer)
MSRP: 1,400 CAD
Formula's way of skinning the cat
C.T.S. – Compression Tuning System
There's much to consider with Formula's Selva suspension forks and the coil-sprung version I tested. But perhaps the fork's most oft-discussed feature is their C.T.S. cartridge. Each fork comes stock with a blue and gold C.T.S. cartridge, offering various performance benefits on the trail. The gold C.T.S. is firmer during low-speed compressions than the blue option but mellows to maintain a stable progression through mid and high-speed compression forces. With the blue C.T.S., the compression circuit has less low-speed influence but builds more aggressively through mid and high-speed compression events. 
These two provided an excellent opportunity to feel the potential differences between cartridges, thanks to their almost opposing characteristics. Each C.T.S. is fine-tuned with 12 external clicks via the blue compression dial. However, the effects of the Selva C's compression dial differ somewhat from the competition. When adjusting compression damping, it has an impact on the entire range of the C.T.S installed. Increasing compression damping makes it firmer during hits that produce low shaft speeds, high shaft speeds, and everything in between. Other forks with a single compression dial often only affect low-speed compression, with high-speed compression set internally from the factory. But the Selva C is a top-shelf product, and comparable options from RockShox and Fox allow riders to adjust both low and high-speed compression externally. While I've been told that one influences the other with almost every adjustment, I still believe separate low and high-speed dials offer more flexibility within the setup. 
The interchangeable C.T.S. cartridges are where things get interesting, allowing for a wide range of tunes without tearing apart shim stacks or removing the fork from the bike. Switching the C.T.S. cartridges is easy and while not advised, I swapped them trailside, carrying the alternate C.T.S. in a small ziplock bag, along with the (provided) custom tool - a small spanner and hex key - for removal of the compression dial. Removing the C.T.S. results in the oil/internals of the fork being open to contamination and doing so in a clean environment is recommended, but it's simple enough to do trailside and made for efficient back-to-back testing.
If the stock C.T.S. cartridges don't suit, riders can purchase a different cartridge for 89.95 CAD and try another tune; Alba (Formula's Canadian distributor) will also work with customers to help them achieve the damper setup they prefer, helping cut the cost from potentially needing to purchase multiple units. Each cartridge provides a tune that more or less follows the curves of the stock blue and gold cartridges I rode but are either firmer or lighter, especially when shaft speeds increase. 
The orange, green and electric blue (e-bike) C.T.S. cartridges provide more progression through mid and high-speed compressions but follow similar curves to the gold one I tested. Two options are similar to the blue C.T.S.: a silver one that provides lighter mid- and high-speed compression damping, while a red option provides a firmer mid- and high-speed tune. There are subtle differences during low-speed compression events between the blue, silver and red, likewise between the gold, orange, green and electric blue, but these are more modest than when higher shaft speeds are introduced.
With the blue C.T.S. installed, the fork was light and hyperactive over terrain producing low shaft speeds but quick to firm up when encountering sharp impacts. The fork was very sensitive but could support and protect me whenever charging into features; beneficial in situations where the trail is unknown. I enjoyed the character of the fork with several clicks added to the external dial; however on longer runs hand fatigue became a problem with this C.T.S. installed, and opening the damper more allowed the fork to move excessively for my liking at lower shaft speeds. 
Formula notes that the gold C.T.S. is their "closest to the industry-standard setup of an MTB fork," and perhaps that's why it became my go-to. While the blue C.T.S. had its moments, I preferred the heavier low-speed compression and more subtle progression through both mid and high-speed compression events of the gold C.T.S. I experienced no problems with hand fatigue using this option, and I prefer more low-speed damper control and less progression overall. 
I.F.T. – Internal Floating Technology
Another feature of the Selva C that benefited performance was their I.F.T. As with many products, Formula isn't immune to marketing mumbo jumbo, but this feature had a noticeable impact on the ride experience. 
Formula claims their Internal Floating Technology provides a smoother operation of the fork than the competition, and after riding it, I have to agree. They claim to have tested many coatings to improve glide over each surface but found to minimize friction best, especially when the fork experiences lateral load, the better remedy was to mate the damper with the chassis. In reality, all fork dampers are 'structurally merged' with the chassis but where I found a notable difference in the Selva C was thanks to the addition of subtle internal differences.
As I pointed out in the Selva C Teardown, Formula uses rounded edges in the seal head and bushing of the damper. These have a resounding impact on the fork's performance, as I experienced. Where most forks would bind while encountering these lateral loads, even if only for a fraction of a second it transfers more energy to the rider, demanding more attention and effort to maintain control. The Formula Selva C moved more freely where others tended to get caught. 
It may not sound like much, but it profoundly affected performance on the trail. In one particular situation, I could feel the fork acting like no other I'd previously ridden, whether coil or air, top shelf or not, stock or customized. A trail I regularly rode during testing features a winding, mid-grade descent that levels out before running another 10 meters and wrapping to the left. The corner isn't supported at all, and exit speed is vital for the next section of the trail, which is flatter and continues through a few more mild bends. But in addition to nailing the speed and approach, an extra challenge makes it difficult to exit well. 
The corner features a series of randomly placed, firmly planted baby-head rocks that can toss the front wheel about and the best line through forces you to take them on. It's not a particularly difficult piece of trail, but completing it well and carrying speed into the next section doesn't go unnoticed. On my first run through the corner with the Formula Selva C, I subconsciously prepared as I would have with my previous setup. Leaving the corner, I was in disbelief and jammed my brakes, dismounted and ran back to the corner. 
After inspecting the corner for possible changes, I ran back to the top of the section to ride it again. On the second run, the same thing happened; it was the smoothest the corner had ever felt, and the bike glided out of it into the following section. My hands felt little feedback; no jostling to control the direction of the front wheel, no jarring movements; it felt effortless. I was on some sort of magic carpet through the section. 
It left me puzzling about what was going on; what was this dark sorcery? How could the Selva C have such a drastically different feel when I banked the bike through this bumpy flat corner? I believe the effort Formula took with their Internal Floating Technology and the use of rounded edges in the seal head and bushings play a huge role in these characteristics. 
The Selva C amazed me during every ride on this section of trail. Swapping back to my other coil fork, the Öhlins R.X.F. 36, only showed the stark difference in this scenario. While still a massive fan of the Öhlins m.2 Coil, the Selva C had it beat when it came to smoothing out the trail where lateral loads are applied. The fork felt smooth everywhere too but it was moments like the one above that clearly highlighted the benefits of a few subtle changes in the Selva C's construction.
I.L.S. – Integrated Locking System & HEX – Hexagon Design
Formula's I.L.S. is a clever axle system allowing users to decide whether they want a quick release or bolt-on setup without purchasing a different axle. A quick-release lever integrates with a 5mm hex that securely sits in the front axle. A firm yank on the lever removes it from the axle altogether. Riders who prefer having the quick-release lever can reposition it easily for trouble-free stowage while riding. I opted to use the fork without the lever, reaching for a hex key whenever removing the wheel, which was only necessary when working on the bike at home.
The Hexagon Design refers to the structure used in the lowers, which Formula claim offers "the perfect balance point between stiffness and flex." The fork feels comfortable on the trail, but I did find that fore-and-aft flex was more than what I am accustomed to with the Öhlins. It felt similar to the amount of flex I have felt with Fox's popular 36 models, which I don't find as rigid at the crown as others. This is neither good nor bad, but it's a difference worth mentioning.
Can It Be Improved?
While the Formula Selva C does an incredible job of smoothing the trail, there were a couple of items that I wasn't too fond of. I'm nitpicking, but they may interest riders with similar inclinations.
The lack of ability to separately refine the low and high-speed compression settings externally wasn't something I got along with. The C.T.S. system is excellent, offering varied characteristics with a simple swap. Fine-tuning the compression with the external dial is a breeze when you find a C.T.S. that suits you. But if you need to fine tune the L.S.C. while minimizing impact to the H.S.C., for example, you're out of luck. If I was able to do so, I may have ended up with the blue C.T.S. as a favourite, but backed off the H.S.C. a touch to compensate. Or I might like to touch up the L.S.C. of the gold C.T.S., making it more linear again.
Moving to the bottom of the fork, I found the detents of the rebound dial vague, making it difficult to tune and know where I was in the range. It could be a one-off experience with my fork, and it isn't the end of the world, but it's something that riders should be aware of. There's a high-quality feel to satisfyingly pronounced clicks when adjusting dials; on my Selva C that wasn't the case.
Lastly, it would be nice to see the chassis stiffened up for aggressive riding. Bike parks days, or hitting rough compressions at speed with the Formula Selva C  showed the fork to be a touch nervous where others deal with these situations better. A fork with this travel should be expected to encounter bike parks and rough riding, and while possible on the current chassis, it could be better.
Verdict
Sometimes I find myself wishing I could have features from various forks and melt them into what would be my ultimate fork. Often, none of them are far away from that dream and other times, I'm surprised when things are even better. I didn't know what to expect when I tested the Formula Selva C, and I was shocked to discover how smooth it was during general trail riding duties in a wide range of situations. It feels sensational.
There's also something satisfying about Formula building their forks in their own Italian facilities. The amount of work to design, test, then manufacture the Selva forks is no different from the competition. But it's impressive to know they do it in-house and that the result is equal to the competition while doing some things better—all for a similar cost to the top offering from their biggest competitors.
More information on the Formula Selva C is available on their website.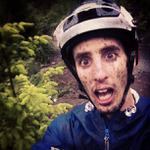 AJ Barlas
Age: 39
Height: 191cm/6'3"
Weight: 73kg/160lbs
Ape Index: 1.037
Inseam: 32"
Trail on Repeat: Changes as often as my mood.
Current Regular: Every test product spends time on Entrail