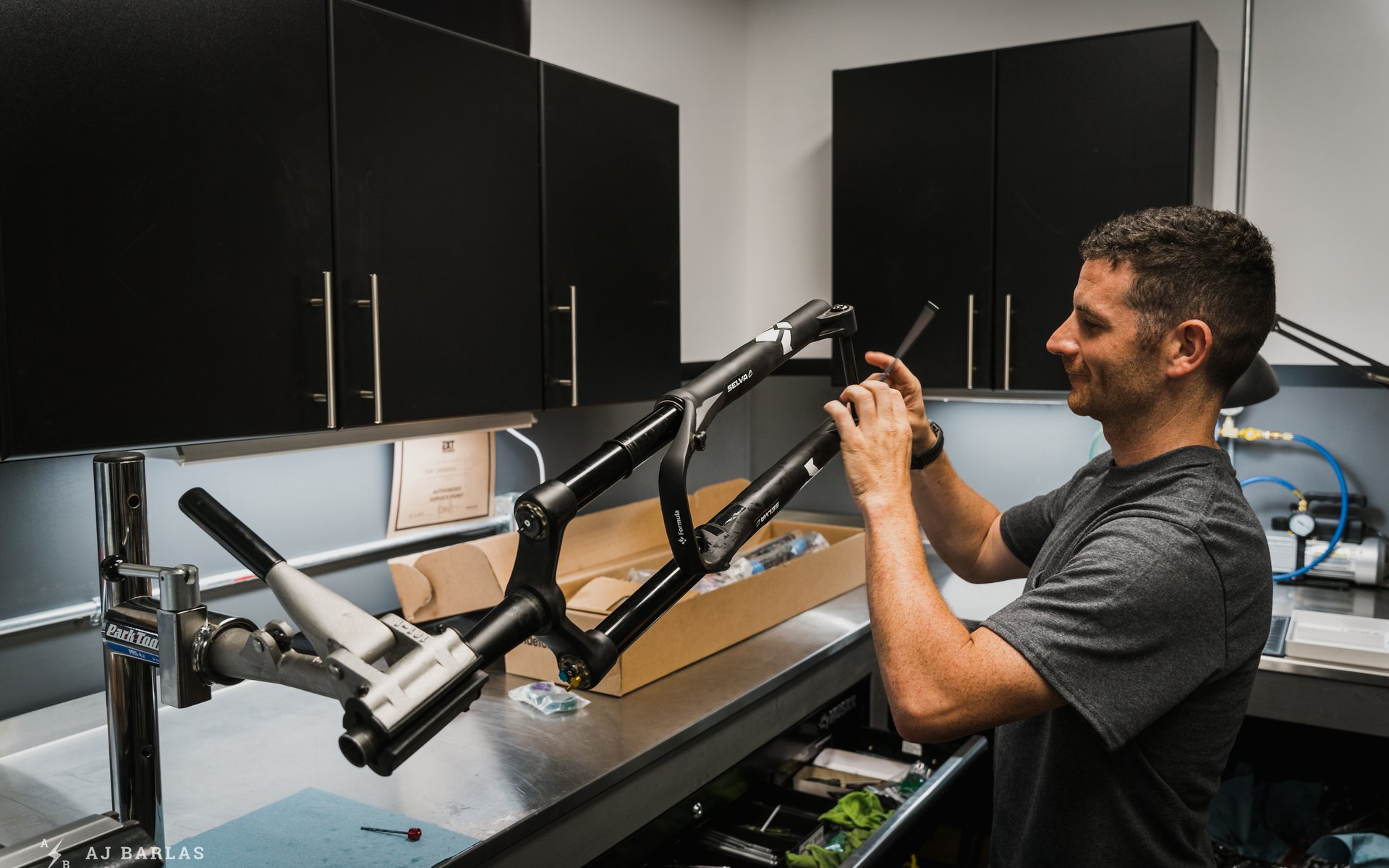 Teardown
Formula Selva C Fork
Previously I thought my teardown articles would be better if completed before spending any time on the product. The teardowns are an opportunity to see the guts of a product before riding it, providing a better understanding of how it works. At least that's what I thought…
This approach was intended for the Formula Selva C test fork but the world had other ideas. Covid restrictions here in B.C. once again locked us down hard when the fork showed up at Alba Distribution. But Alba co-founder, Ben Arnott wanted me to get going with some ride time on the fork and dropped it by at a social distance, forgoing the teardown until later.
As it turns out, my initial process for completing a teardown on a review product may have been short-sighted. The chance to get a few rides on the product and initial tests with the two supplied CTS compression cartridges was great. In half a dozen rides, I was able to form a solid idea of the fork's performance and then bust it open to see why certain things may be happening, with the help of an expert who knows the product inside and out.
Unfortunately, I stumbled across an issue around the sixth ride that, combined with continued health and safety protocols and personal health challenges, prevented us from completing the teardown until recently. The seals used on this batch of the fork – late 2020 – weren't the most durable and the cold, wet conditions of Coastal B.C. in January quickly brought them to failure.
During the teardown, Ben addressed this, changing the old seals for a set from SKF. Formula has since started using an updated seal of their own and I'm informed all has been smooth since. I'll go into more detail in the final review but for now, let's dig into these Italian beauties, see what makes them tick and how they differ from many available competitor options.
Formula's CTS cartridges provide a notable change in how the fork behaves during compressions when on the trail. It was interesting to see the internals and discuss the inner workings more with Ben during the teardown, helping me to see some of the parts that give the fork its interesting ride qualities.
External fine-tuning of each compression cartridge is controlled by an external adjuster with a range of 12 clicks. There is no separate high and low-speed compression tuning for the user and I'll share more on this in the review. But the difference of each cartridge so far has been pronounced, providing different ride qualities to each other. Initial impressions are very good with the fork remaining incredibly smooth and active throughout its stroke – it may be the most friction-free fork I've ridden to date.