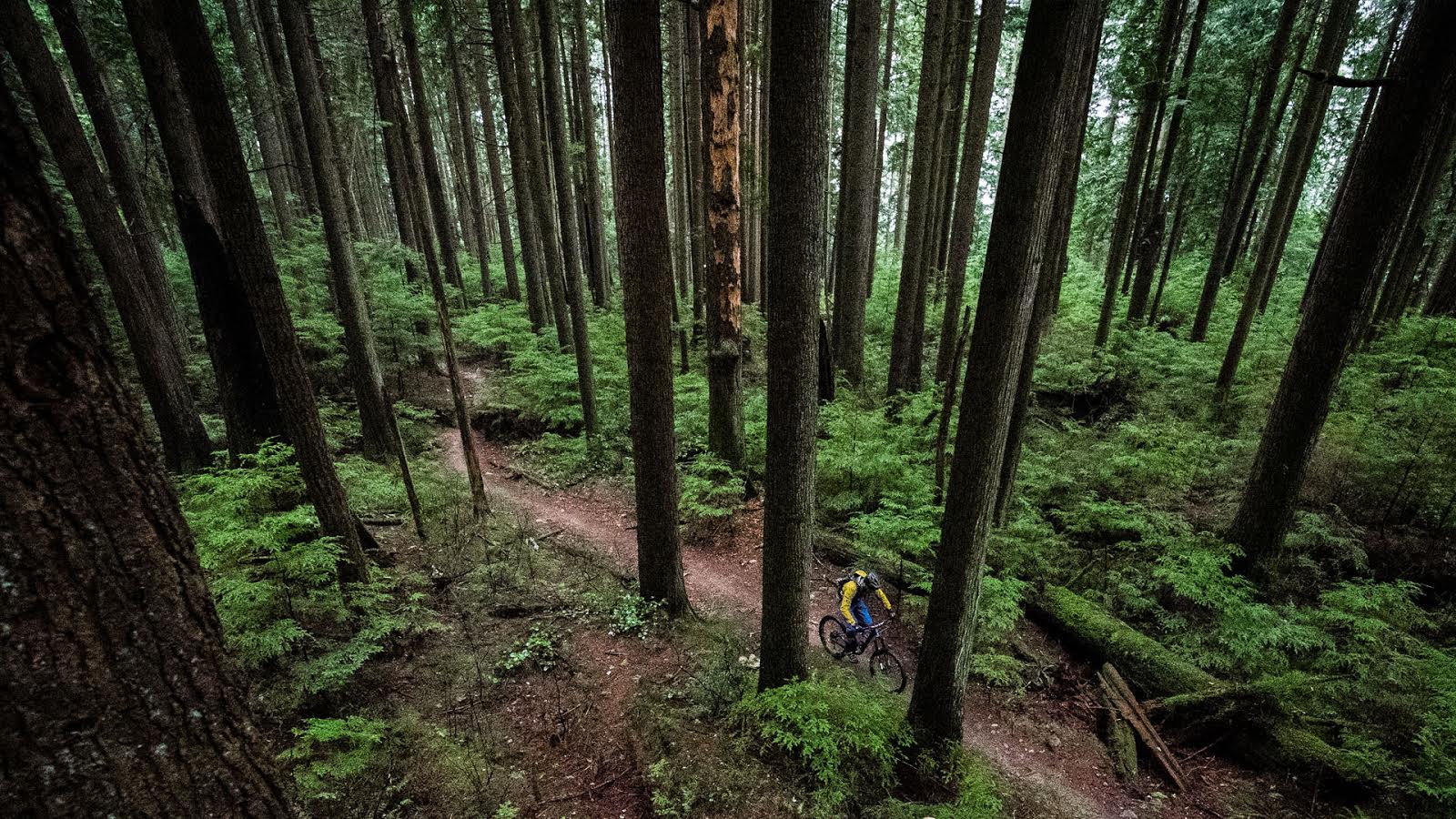 Forget Marzocchi – What About the Maxxis Calendar?
Dear Uncle Dave:
The new Maxxis Babes Calander, which is about to send us back to the stone age, hasn't really gotten that much media attention…
In case you were wondering…
Does mtb media in general like free tires a little bit too much? Will you (and NSMB) do something about it?
/Rubbershly Embarrassed.
---
Dear Rube:
We touched on a similar topic a few weeks back. Mistakes were made. There was some backlash.
The funny thing is that I told myself a few months ago that if I'm going to come at anything with negativity, I need to make sure that I don't personalize it. Make it about the ideas or the actions, not the person. It's cheap to take shots when somebody probably doesn't have a chance to respond for themselves. I will remind myself of this once again.
The reason that this didn't even cross my mind this time around is because it was a throwaway question that I included to pad things out for the week. I never imagined anybody would take it seriously. My main focus was on the Nimby section and I was mostly worried that I would inadvertently phrase things wrong, get labelled as some kind of ISIS sympathizer, and then find myself cavity searched and on a no-fly list. So I played with that part for a little while and when it was done and I was as happy as I can get while writing these things, I realized that it wasn't long enough to stand on its own. So I scrolled through a few more questions, grabbed the Marzocchi one and barfed out a couple of lines about it. It was a less-than-serious question and I gave it a less-than-serious response.
I mentioned the 10-seconds-of-Bryson-in-the-back-of-a-truck-gyrating-awkwardly-with-two-scantily-clad-women clip because, for me, that was the most memorable Bomber Girl moment. Here was this amazing movie that changed everything, and right into the middle of it somebody popped a bad interpretation of an 80's music video. "What the fuck does this have to do with riding bikes?" I remember thinking. I didn't blame Bryson for this clip. I felt a bit sorry for him that he was the face of it. I mentioned his name because he happens to be the sole recognizable element, so I used his name as a reference.
Unfortunately, by doing that I unwittingly hung the entirety of my criticism upon him, or at least that's how some interpreted it. That was not my intention. But it was my mistake and for that I apologize. Sorry Bryson. That was dumb. I can imagine it would really suck to have people e-mail you about some jackass talking about you on the Internet.
The other mistake that I made is that this is actually a pretty important topic, and it deserved more time, effort and energy than 4-5 hastily written lines that kind of sucked. Based on this week's question, and some of the comments I've read, things haven't really changed much since 1995. So I'm going to plunge back in and talk a bit more about the whole "booth babe" culture, with some specific reference to Marzocchi, because they were the first and most popular example and because that was what touched off the initial shitstorm. I do realize that I'm pissing into the wind here, but so be it.
And one final note, I'm not talking about the sponsored rider Marzocchi Girls. I'm talking about the "booth babes" and "pin-up girls".
Mountain biking has always been a fairly pure object for me. You get on your bike and you head out into the woods and you enjoy yourself. The mid 90's rolled around and this changed somewhat. A lot of really great things happened, as we all know, and like most people I don't want to go back to the days of shitty bikes and shitty trails. But a lot of unfortunate crap happened as well. Much of the push to build and sell a new "image" was horrendously unfortunate. We weren't skateboarding, snowboarding or motocross. We were far nerdier than that and all of a sudden we were trying to shed all the stuff that got us to where we were in the first place. Almost overnight we went from quirky, outsider sport to paint-by-numbers "action sport" used to sell energy drinks. It's all so forced and transparent and I thought that this sport was better than that.
Kranked and the Bomber (the fork, that is) were both a huge part of this change. They brought a lot of good (forks that didn't suck, a new way to look at riding), some bad (terrible soundtracks, environmental destruction in the name of sick shots), as well as the widespread introduction of the Bomber Girl marketing campaign. Actually, I'm not even sure if "campaign" is a fair enough word. This really became the whole Marzocchi brand. And I get that. It certainly separated Marzocchi from some of the more boring companies of the day. Perhaps it was a stroke of marketing genius (I mean…we're still talking about it). But there are many reasons why it sucked, and why it sucks that people are still using these techniques to sell things to us.
1 – This might be a slippery slope – It is difficult to discuss morality without passing judgement or sounding like a prude. The largest risk is that judgement is passed upon the women involved, where none belongs. However, the reaction to those women deserves judgement.
I have strong feelings about "booth babes" probably because I worked in the beer industry for quite some time. Nothing dragged down an event like the marketing jackasses showing up with their "beer girls" in tow. There'd be packs of men (and a very, very small number of women) drinking beer in khakis, having a relatively normal time of it, which would all come to an awkward halt when the lady with the pantsuit and the clipboard started barking orders at the women in bikinis, forcing them to mingle and converse. It was incredibly uncomfortable for all but the people footing the bill and four or five guys that were really, really into it.
Because what is the intention when you pay for a bikini clad woman to attend your event? You're almost certainly encouraging a degree of ogling. Beyond that though, what? What has each woman consented to? Is the situation different if she's wearing a bikini vs. short shorts and a halter top? Is there a mechanism for dealing with somebody who crosses the line? How do you identify that line? Everybody reacts differently and everybody has a different idea as to what is appropriate, so inevitably the line is crossed for somebody. And there's usually at least one dude who crosses the line for everybody. As a famous philosopher once stated, these are some blurred lines. I can't respect a company that thinks this is a good idea.
2 – This is a lame way to sell things – I don't have a problem with photos of attractive humans, but I can't respect the use of corporate soft-core as a tool to win my business. I'm insulted that somebody thinks that a bit of cleavage is going to pry money out of my pocket. I feel like the assumption being made is that all men are secretly just hormonal teenagers who will stop thinking objectively once suitably distracted with a hint of boob. It's manipulative, it's a sideshow and it detracts from whatever it is we're supposed to be talking about.
3 – I don't really think it works – Let's go back to the original question. The original, original question.
What ever happened to the marzocchi bomber girls? It seems like the height of the company came when they were using sex appeal in their advertisement. Could this be the reason for the possible demise of the marzocchi brand?
People bought Marzocchi forks because they were durable and plush. People stopped buying Marzocchi forks when the reliability and performance suffered. Does anybody buy Maxxis tires because they have a racy calendar? Look at the beer industry. Large brewing companies owned 95% of the market when there were no other choices. They were a commodity with nothing to sell but an image. Once people got a taste for the larger world of beer, they hemorrhaged customers as nobody really cared about the circus of skin that they created. "Sex" buys you a few seconds of interest, but doesn't buy you loyalty. It's enough to get people into a booth, but if you don't have a quality product to back it up, nobody cares for long.
4 – The whole thing is derivative – Okay. So bike ads were boring at the time. This was different, but it wasn't "original". All this did was take something that sucked in a different venue, and then applied it to bikes. Stuff like this existed in countless forums, from the Pirelli calendar to all the ridiculous biker magazines that they sell at Safeway. It's also interesting to note that Pirelli isn't even doing this anymore, and even Playboy has decided that there's more to life than naked flesh. I don't think this is the first year that Maxxis has done a calendar, but they're about 40 years late if they think this is "edgy" or relevant.
5 – This trivializes an entire group within sport – Maybe men do buy the majority of your product and it makes sense to target them with your advertisements. But why do it in a way that could potentially alienate all the women we've been trying to bring into our sport for 20 years? Stuff like this just reinforces our boys club image and drags everybody down. Not to mention…
6 – Somebody actually called me "gay" – I'm not. But what if I was? What year is this? Should gay people not buy forks either? You should stop expressing your opinions in public, nameless Facebook cretin. Just go home, tell your family that you failed, and ask for some help. 
7 – Isn't sexism supposed to be over? – We can cut Marzocchi some "back in the day" slack. But Maxxis gets no such excuse. Most likely the next President of the United States is going to be a woman (please god, anybody but Trump). Shouldn't that be some sort of sign that things have changed?
You also asked what NSMB is going to do about all of this. First off, there are lots of companies handing out free tires, so let's not get too crazy with the accusations. And are you suggesting that confusingly written, smarmy answers to questions posed by potentially imaginary people on the Internet isn't doing something? Okay, Internet Gandhi.
So, there you go. I know I probably torpedoed the whole apology aspect of the first part of this piece. But I tend to do that.
Sorry (this is just a standard sign-off 'Sorry', not an actual apology),
Uncle Dave
---
Are there any winners this week? Thanks to OneUp Components there is one. Rube wins a OneUp chainring. Send a question to Uncle Dave – and you could win next week.
Rubes – you win a Direct Mount Traction Chainring. And yes – it is indeed out of round. This "12% ovality" ring (SRAM Direct Mount Shown) is said to smooth out your power stroke and give three benefits: Traction, traction, traction.
---
I see the comments splitting into two camps…