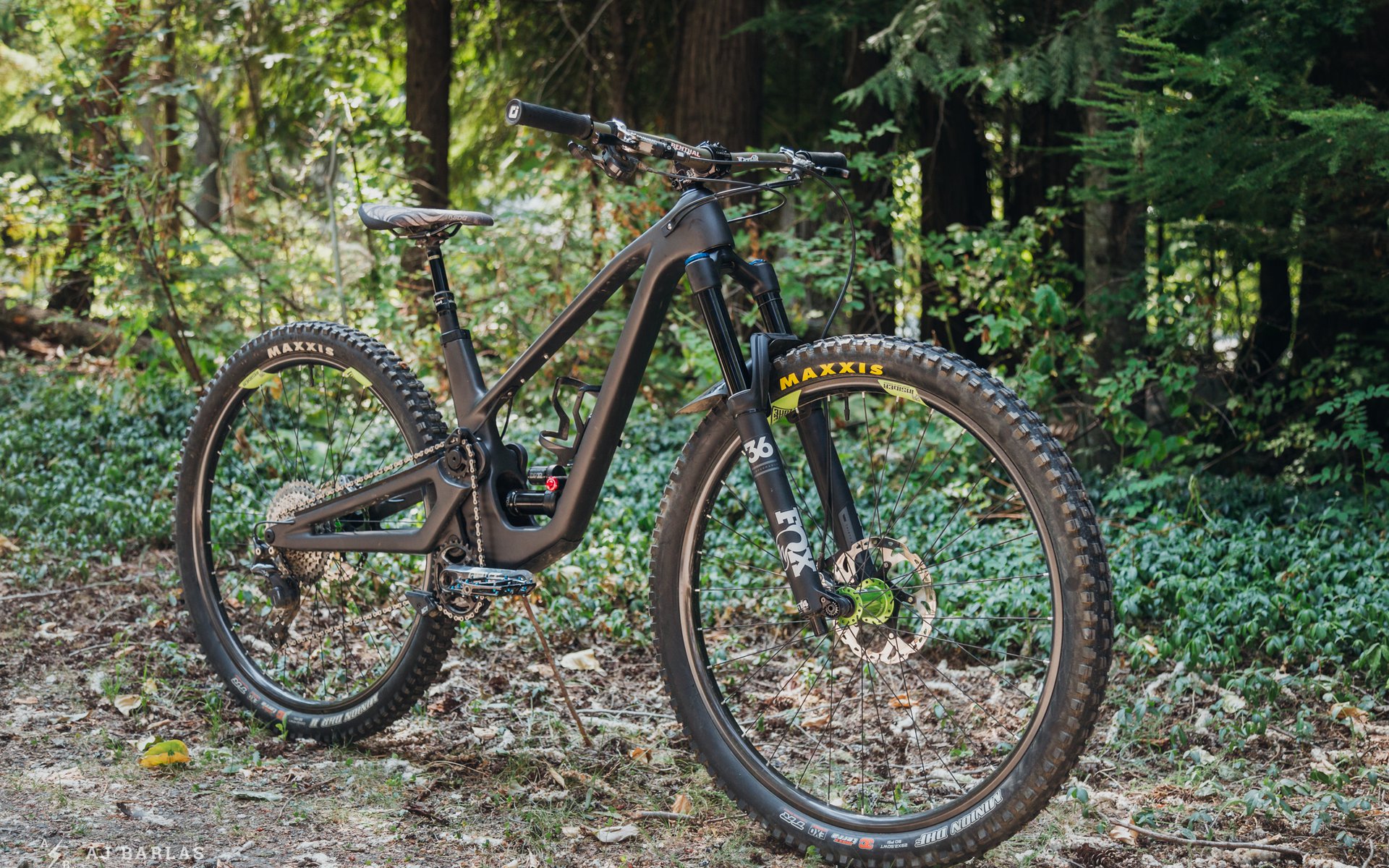 Brand New Everything
Forbidden Bike Company's High Single Pivot Trail Bike
Mountain biking has been growing in popularity at a steady pace in recent years. Accompanying the growth has been a rapid increase in products and new brands. New entries to the market may signal a thriving sport and a healthy business environment but is there enough market share to go around?
Every Tom, Dick, and Harry seems to have a components "brand," while those pushing innovation, like OneUp, are the exception and innovation in the frame arena has also been in short supply. There should always be room for thoughtful frame designs—and less space for off-the-shelf marketing exercises, whether from a new or established business. 



Forbidden Bikes, a new Canadian company based in Cumberland, B.C., has been working hard on an intriguing and unique trail bike. In fact, they've been so focused on the product that until very recently, they forgot all about marketing; things like social media, branding, logos and visual appearance of the brand. And that's refreshing. 
Four industry veterans are behind the brand. Engineer Owen Pemberton has been developing full suspension bikes for about nine years. Many of his designs are being ridden as you read this; one currently on the World Cup DH stage. Owen admits that producing products for a large customer base imposes some design constraints. Forbidden sees this as an opportunity; the bike, and eventually bikes, are quite intentional designs that he admits won't suit everyone. The goal is to make bikes that are aggressive and energetic to ride but, most importantly, versatile. Potential quiver killers. 

Alastair Beckett has been involved in the industry for years and was once a mechanic for Ben Reid. Alastair will be handling product management and logistics. Simon Miller has been tinkering with bikes in Whistler for the better part of a decade now. He brings his incredible attention to detail to the team and will be managing builds and quality control. Forbidden will take advantage of a hybrid sales model; a combination of retailers and direct to consumer sales. Here, Simon's QC will be of high importance. Trevor Ferrao brings financial expertise. He's got the tough job of making sure the rest of the team aren't spending too much.
High single pivot designs have attracted lots of interest this year, thanks to young Amaury Pierron's success. When it comes to HSP trail bikes, Commencal's Supreme SX comes to mind but not many others. Forbidden is looking to change that with their 130mm platform. There were numerous suspension designs in contention early on but Owen found the high single pivot design to be superior. All we know now is it's constructed using carbon, rolls on 29-inch wheels, has 130mm rear travel and is designed to work with either a 140 or 150mm fork. And a size small fits a bottle inside the front triangle.
Forbidden isn't pushing to get the bike to market asap, rather, they're focused on making it right. Right is subjective, but for Owen, the goal is to produce a 130mm frame capable of rallying through terrain beyond its pay grade. By many accounts, he may be on to something. Owen has been riding the Whistler Bike Park on the bike for over a week now and says that with the help of Fox, he's got the suspension tune really dialled in. Product development of a 130mm trail bike in the bike park… interesting.
Forbidden is hopeful the frame will be ready for market early 2019, with bike builds soon after. Looking at this prototype, everything is quite polished and it appears they're on target. Keep up to date with Forbidden via their Facebook and Instagram pages (now that they have remembered marketing), and we'll have more here soon.
---