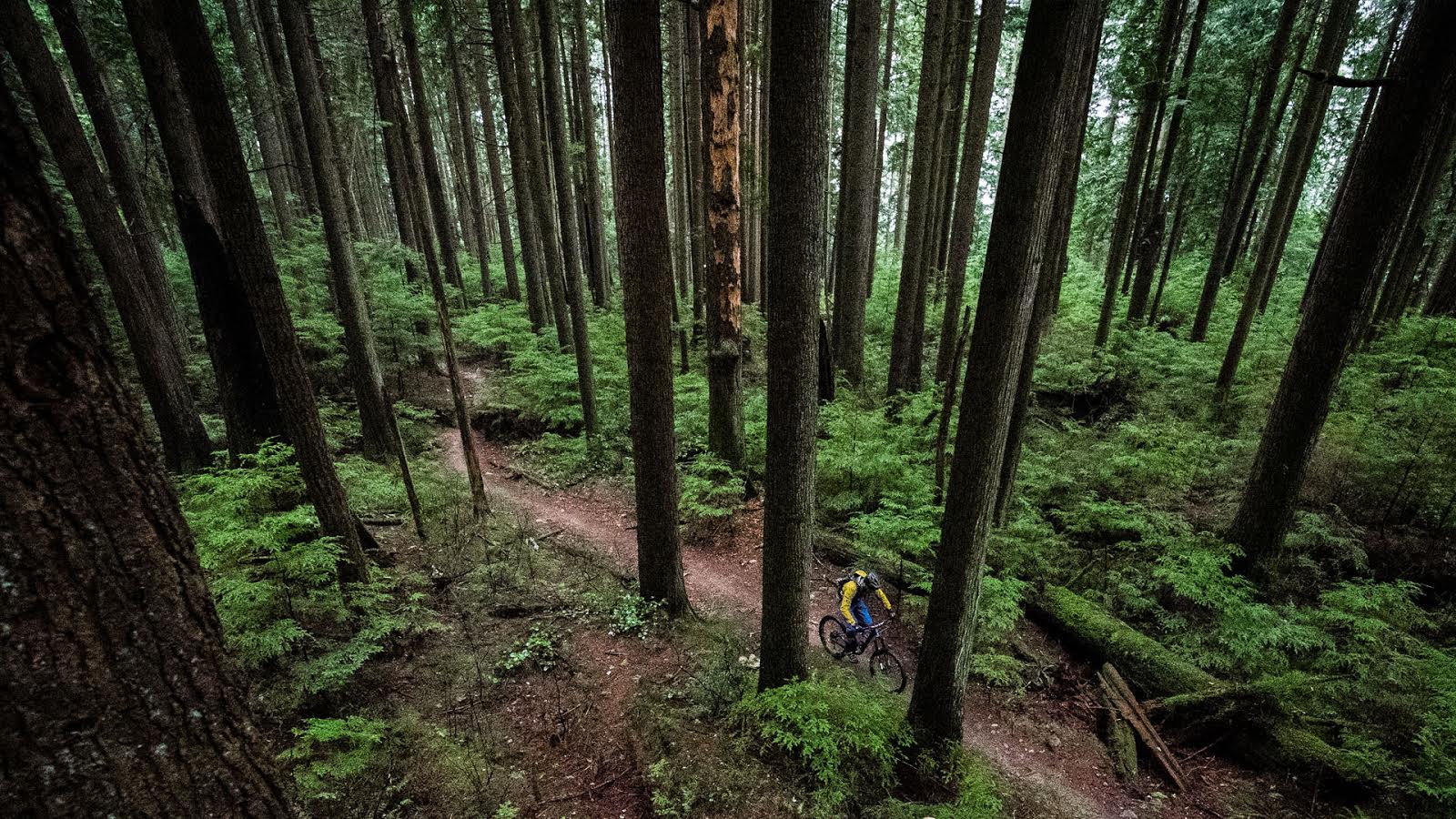 Flats VS. Clipless: 20 Pros and Cons
There are three types of riders; flat pedallers, those who clip in, and those who swap back and forth. In my time riding mountain bikes I have been all three, plus a pre-SPD stint as a toe clipper.
Lately, the prevailing opinion seems to be that you can't be legit (or serious!) if you ride flats. Unless you happen to be a freerider, or one of the handful of DH pros clinging to their sticky Five Tens that is. Of course that is elitist bullshit. Run what makes you happy. There are good reasons to use both.
I've just about recovered from fifteen plus years of full time flat pedalling. I returned to SPDs early last summer and I've enjoyed re-learning the clipless experience, but it hasn't all been roses.
I wrote about my motivation for the swap in October. (Let's not talk about the original title). The takeaway was that, as much as I enjoy the fun factor of riding flats, I was going to give clipping in a shot and see how it meshes with the kind of riding I do now. Data has been collected and the results are in; there are some elements I really like, and a few things I'm less keen on – but overall I'm riding faster and I'm more amped than ever about riding.
Going through this process after years of riding has taught me some things about both foot attachment methods. Here are some elements I'm grooving on.
Clipless pedals are skinny. Even the thinnest, narrowest flats are huge when compared to a pedal like Shimano XT Trails. I spit in the face of narrow spots where I used to get hung up.
Rear wheel precision. Being clipped in allows me to be a little less prepared. On flats I can push the bike forward to keep the wheel from hanging up on a drop but clipped in I'm able to do so more easily. I can also lift up to prevent hang up so I can go too slowly off something without nose diving. The same goes with having to re-position my rear wheel with a hop; more lift and accuracy.
Being attached. When things get rough and I lose my rhythm I love the security of my SPDs. Not having to think about slipping a pedal makes me happy.
Footwear. While there are some good shoes for riding flats, there are none that compare to the quality and tech that goes into shoes for clipless. And most flat pedal shoes have one deficiency or another (heavy, sponges in the wet, not sticky enough etc.). Having good options for foul and fair weather is another bonus.
Pedalling efficiency. I stand by my contention that it's possible to pedal very well with some sticky flat shoes with a good insole for some added stiffness, but clipped in I can be lazy about spinning circles and still do okay. And I never have to reposition my foot for the climb. Mashing through tech climbs is easier and I'm more likely to step on the gas through rough dh sections as well.
Air. This was a surprise but I am more confident on jumps and drops than I was riding unattached. This means I'm slightly less pathetic. And to be clear, I'm talking about tiny jumps and drops. This factor has been ramped up because some modern shoes have longer channels so you can push your foot forward on the pedals
Bunny hops. I could bunny hop okay on flats but it's nice to be able to cheat being clipped in. More lift and confidence to be sure.
Feet up. Being attached to the bike makes me less likely to dab and as a result I ride through more rough sections, both up and down.
Speed. I feel like I'm faster now. both up and down.
No Rub. It's a treat having the finish stay on my cranks and chainstays for a change.
Bonus Pro: Rat Boy.
Here is a list of Pros for flats, which could also be seen as downsides of clipless.  You get the idea.
Walking. Every ride includes some time off the pedals, and where I ride that often means carrying your bike across a slick green log, or along an off-camber granite section. Even the best clipless shoes suck for walking in challenging terrain for one reason; there is a slippery chunk of metal under the ball of your foot. The racier the shoe the more suck at your disposal.
Crashing. If you go off the front and you are wearing clipless your crash is going to be worse. And there are crashes you can save with flats that you can't with your feet attached. (remember Stevie Smith racing to second at Mont Ste. Anne in 2010 on flats? To me it was clear he would have crashed if he had been clipped in).
Comfort. Five Ten flat shoes are as comfy as any shoes I've worn. Clipless shoes are made for performance, not for cozy toes.
Beers. You can head straight to the bar without looking like (much of) a dork.
Skills. It's easier riding clipless once you get the hang of it and you can be a little lazier about almost everything (see exception below). Riding flats can teach you a lot as a result.
Easy on and off. Starting somewhere nasty on flats is no big deal. With clipless you have to live with the realization that you won't always get in and you may find yourself with one foot skating around metal on metal without much control. I have to live with this scenario at least.
Conditions. Flat pedals are better in the mud, when things get very steep and in most hairy situations. Just ask Gee how he won World Champ's last year.
Feel. There is something liberating and satisfying about riding flats. I'm not sure if it's that feeling of stomping down on the pedals or being able to jump on your bike with flip flops to head to the store. Feeling like you are just standing on your bike with no restraints just feels sweet.
Tailwhips and other release tricks. These have no place in my life – but they might in yours.
Foot positioning. There are times when angling your foot on the pedal, sliding it forward or back, or even sticking it out like an outrigger, can save your ass.
Bonus Pro: Sam Hill.
I think I'll eventually go back to swapping back and forth between flats and clips. I'm still building my skills back up on the clipless side but once I'm there playing for both teams makes a lot of sense.
This list is by no means complete but I'm now convinced that there are solid reasons for using either type of foot holder full time. It makes great sense for beginners to run flats and they are ideal for bike parks, but beating your buddies and (most) racing is the realm of clipless. Or, in the well-fermented words of Johnny Smoke: "Ride clipped if you want to get fast. Ride flats if you want to get good."
---
What is on your list?