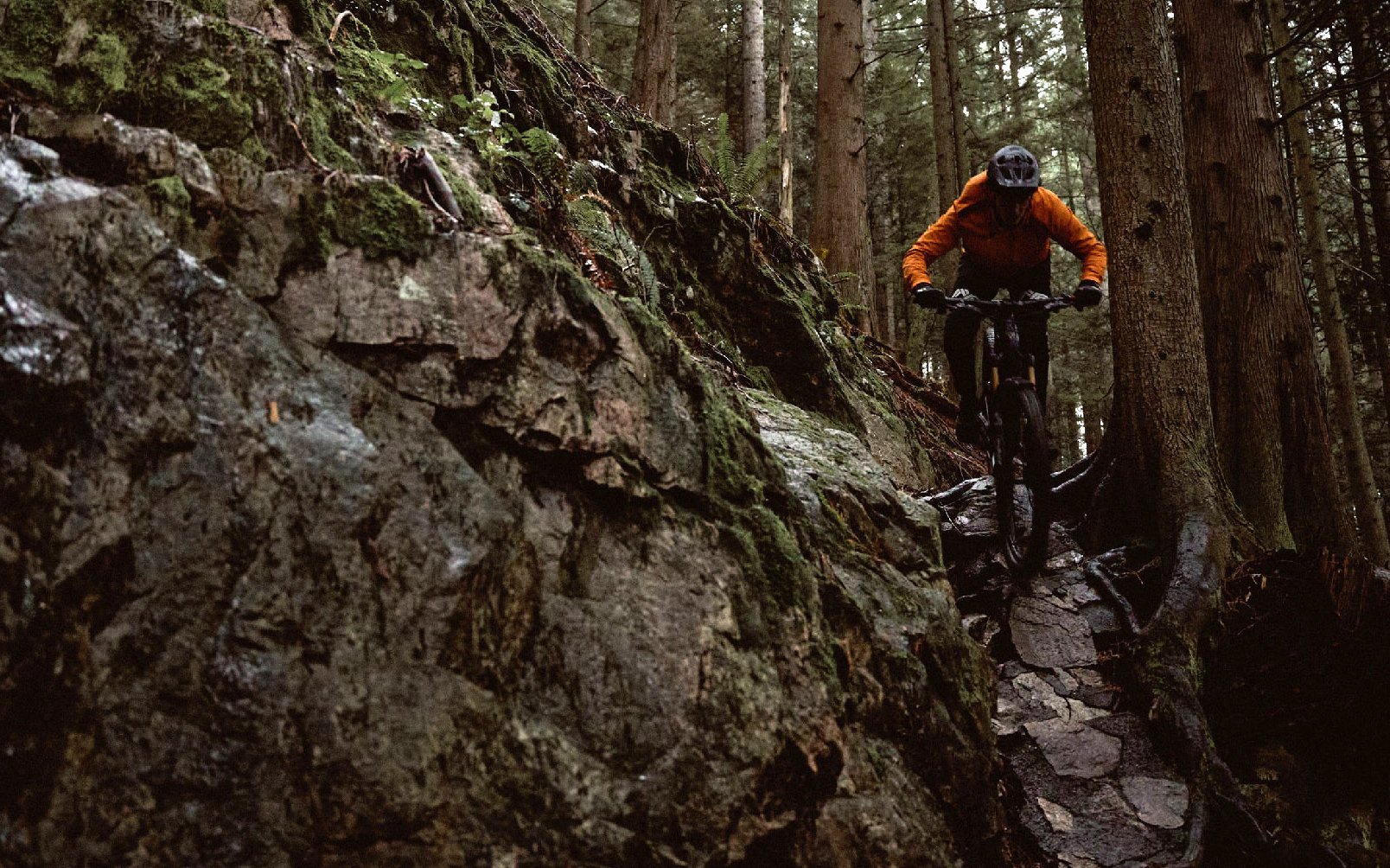 REVIEW
Flat Tire Defender (II) Inserts Tested
I will start with a confession: I am a fan of tire inserts. In particular, I'm keen on those that allow you to ride out competently on a flat tire. During our wet off season I am addicted to being able to run lower tire pressure, for better traction on any tire and any surface, with only a minor decrease in cornering and straight line stability and little fear of flats. I'm happy enough to ride tubeless without inserts in the dry season, but given the choice I'll take the pool noodle every time.
Flat Tire Defender is an interesting company. I couldn't find the weight of their product listed anywhere on their website when I first looked, although a weight that seems inaccurate (based on my measurements) is there now, and my email inquiries were never once answered. Fortunately a small Squamish company - Alba Distribution - offered me a test set. FTD is unlike several other inserts in that they arrive as extruded rods of foam rather than as hoops. The process is then to use the included super glue to join the ends, which is pretty easy. And then the fun starts.
The Dreaded Install
Insert installation fear is as common as Minions in Whistler, and if you aren't experienced with swapping and installing tubeless tires, that sense of impending doom has a decent foundation. Following instructions is key though and the process isn't that hard to learn. FTD has some excellent install videos and watching the most recent one, I learned a new trick that is very helpful, which I'll share below.
With any tubeless install, my procedure has evolved to include a complete mount before adding any fluid. That way if there are any leaks, particularly in the rim tape, you can easily trouble shoot and make adjustments without having to deal with the mess of sealant. The bad news about using this trick with inserts is you'll have to open one side again to slide the insert in. Aside from checking your seal, an advantage is that the side that remains mounted will be properly seated, leaving more room for the insert and easing the install. In the video FTD recommends using a "tire stand" which is an apparatus I've never seen, but they helpfully add that a plastic 5 gallon paint bucket, the type many trail builders use, is a good substitute. Others prefer to use a plastic garbage can as their stand.
The procedure after that is to work the insert into the open tire, with the glued portion opposite the valve. The part I learned from the video is that FTD recommends working most of the insert into the tire and then beginning to mount the second side of the tire starting furthest from the valve before the insert is fully inserted. I have always installed the entire noodle before beginning the second bead and I can see how avoiding this strategy would be beneficial. It's now time to cross-pollinate and include my all time favourite tire installation tool/butt plug; the CushCore Bead Dropper. Using the tool, I push the entire bead of the side I'm mounting deep enough into the rim so it drops to the centre of the channel. This gives you a lot of slack and it's often possible, when this is done properly, to complete the install without tools.
Other helpful hints include using something as lubricant (soapy water works as does sealant), wear gloves for improved grip, be patient, and take a break or two if you get frustrated. I didn't find the FTD install any worse than other inserts I've installed and for the most part this has become a low stress job for me.
Flat Tire Defender (and what it weighs)
The original Flat Tire Defender didn't have much shape to it - other than round - but the gen. II version has a more complex profile that better fills the volume of the tire. The foam itself has a very different feel than most others. It's so gooey and spongey to the touch that it almost feels wet. When you push into the material it slowly returns to its original shape. You'll also notice it's a little heavier than most others. When I first weighed the FTD inserts I was sent, they were each a little over 300 grams. The 29" version is listed on the FTD website as weighing between 230 and 250 grams. When I removed one from my tire, after months of hard use, it was wet to the touch from sealant and weighed a full 380 grams. There is no sugar coating it; these are heavy inserts. I countered this mass by mounting them on a Norco Sight VLT eMTB and I never really noticed the extra weight. It likely cost me a little in top end speed, climbing performance, and battery range, but it was a tradeoff I could handle easily.
Performance
The rubber-based foam used in FTD translates to a very comfortable damped ride. Bumps are absorbed well and they make the bike nice and quiet. I bashed the hell out of a set of DT Swiss aluminum rims on the Norco Sight VLT and after 8 months of hard use they were in perfect shape. Trevor Hansen was on a similar set of wheels with Tannus Tubeless inserts and his wheels are beaten to hell. Bear in mind that Trevor outweighs me and rides a lot more (wait for it...) clumsily. And more frequently. Cornering support isn't as robust as Cushcore or Tannus but FTD takes a hit almost as well as CushCore and better than Tannus.
While I never flatted riding FTD, I deflated them to see how they would perform in that situation and they were quite good. I'm quite sure I could finish a ride at 80% with a rear flat and perhaps 60% with a puncture up front. I didn't find they had the same sidewall support as CushCore when deflated but they were almost as good in a straight line.
When I removed the Flat Tire Defender insert from my rear wheel, which by then was leaking air from one of my buddies borrowing it, I found that the crazy-glued ends were no longer attached. I noticed this as a thump on every rotation when tire pressure became low. It seems like it would be possible to slice off a very thin portion of each end and glue them together again, but I haven't tried yet. The counterpoint is that the condition of the rest of the insert was excellent, with no evidence of damage despite thousands of impacts. Once the rear is re-glued and dried out, it will be ready to go into another tire.
Final Analysis
FTD is a solid product that performs very well. It provides a quiet and damped ride while effectively protecting against flats and dings (except when my buddies borrow my bike). In my experience it lacks the sidewall support of either Tannus or CushCore while being at a significant disadvantage in terms of weight, at least based on my experience. I can't say that FTD is being misleading about their weight numbers, but the difference between the stated weight of 230-250g and my measured weight of over 300g for each insert before any sealant was added, is significant and a little concerning. It's possible I got a set that somehow ended up being 60-80 grams heavier, but this seems unlikely. Another strike is that FTD seems to absorb more sealant than any of the other inserts I've tried. The foam feels like a closed-cell material upon first observation but the scale told a different story.
Here in Canada, a pair of FTD II inserts in 29" size, along with valves and glue to put them together, costs around $150, which is comparable to both CushCore and Tannus. Like CushCore, FTD has significantly better run-flat performance than Tannus tubeless, but FTD is less competent than both in terms of sidewall support.
If I was voting with my dollars I'd be looking at Tannus Tubeless (160g per 29" wheel) if weight was more important than run flat performance, and CushCore (260g per 29" wheel) if I wanted excellent run flat performance and sidewall support, but I was more than happy running Flat Tire Defender on a full power eMTB, despite the 300g + weight and the tendency to absorb sealant.