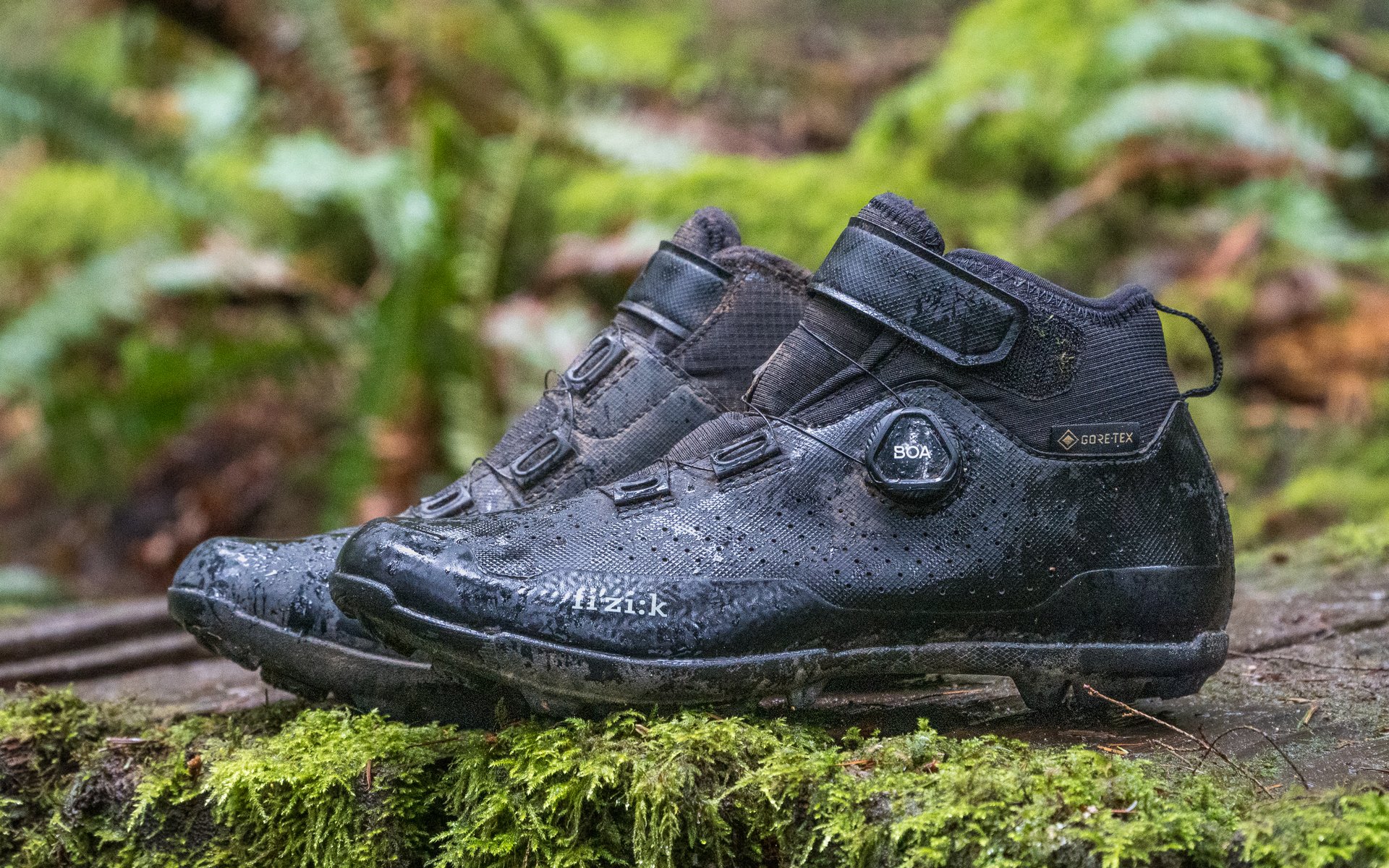 REVIEW
fi'zi:k Terra Artica GTX
Ordinarily, we can ride mountain bikes on dirt pretty much all year here on BC's south coast, with a storm or two that temporarily slows things down. If you've been checking in to NSMB over the past 6 months, you may have noticed a few more snow photos than usual; we've had multiple significant periods of cold and snow. It's been generally good for skiing and bad for biking, unless you're like me and reviewing the US$259.99 fi'zi:k Terra Artica GTX.
The Terra Attica GTX is a clipless shoe designed for cold weather and winter riding with a waterproof GORE-TEX membrane and significant thermal fleece lining. They've got a single BOA L6 closure for your foot, and a Velcro strap to hold what I'd call a mid-height cuff. The nylon sole has tall rubber lugs, two toe points for cleats if you're like Mike, and is quite stiff. All this means they're not a lightweight shoe at 432 grams, but warm and lightweight exist at opposite ends of the shoe spectrum.
I've been trampling around in the snow with them, riding around on sopping wet cold days, commuting in below zero weather, and they've seen more miles than any other shoe in my collection since November rolled around.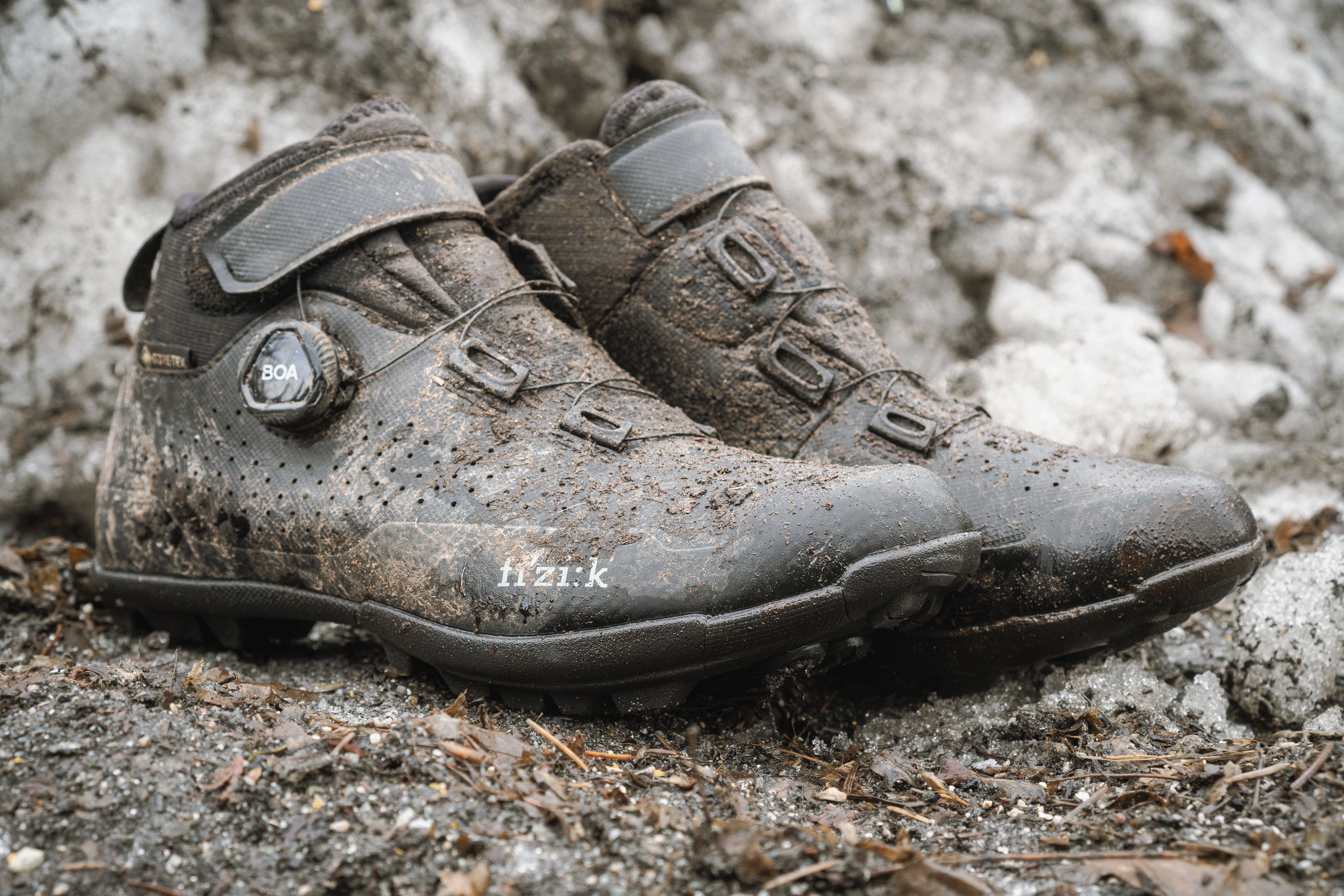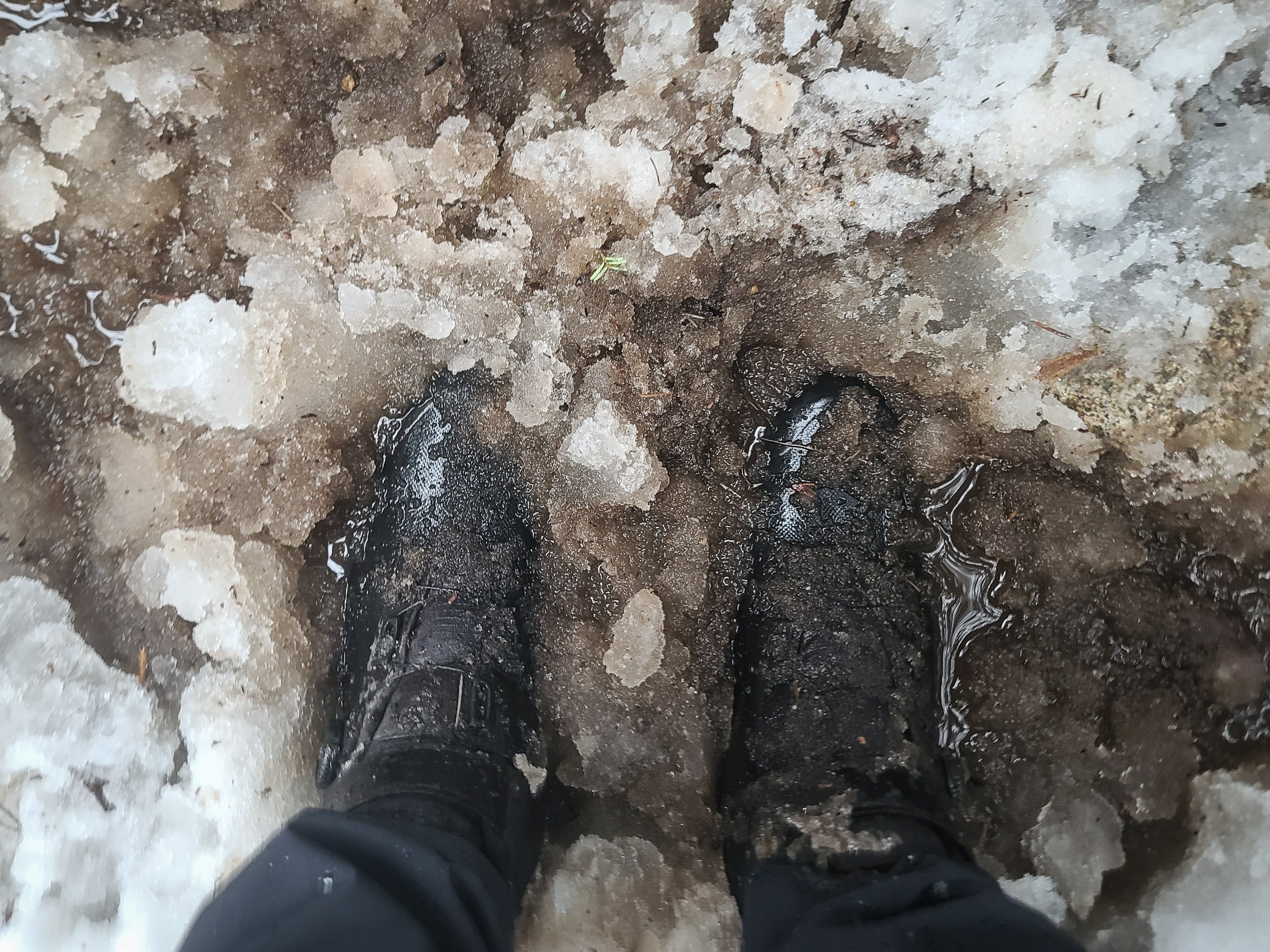 The Terra Artica GTX has performed as I'd hoped, but there are some important things to note. Online buyers beware, I'd strongly recommend trying these on before purchase. I didn't have this opportunity and going with my standard 42 got me a shoe that wasn't quite too small but was awfully close. My suspicion here is the shell, outer, and sole on the Terra are sized in the same fashion as fi'zi:k's other footwear, however the fuzzy thermal lining takes up significant interior room, especially in the toe box. Going up a half size would have allowed me to wear thicker socks at times, but fortunately given our relatively temperate winters (I know some of you are out there scoffing at "cold" and "below freezing" as you slip your hands into pogies) the Terra Articas have kept my feet warm even when post-holing through snow and blasting along on my gravel bike in the cold. You're likely wearing these with pants, and the cuff does a reasonable job of keeping water, snow, or mud out of the shoe.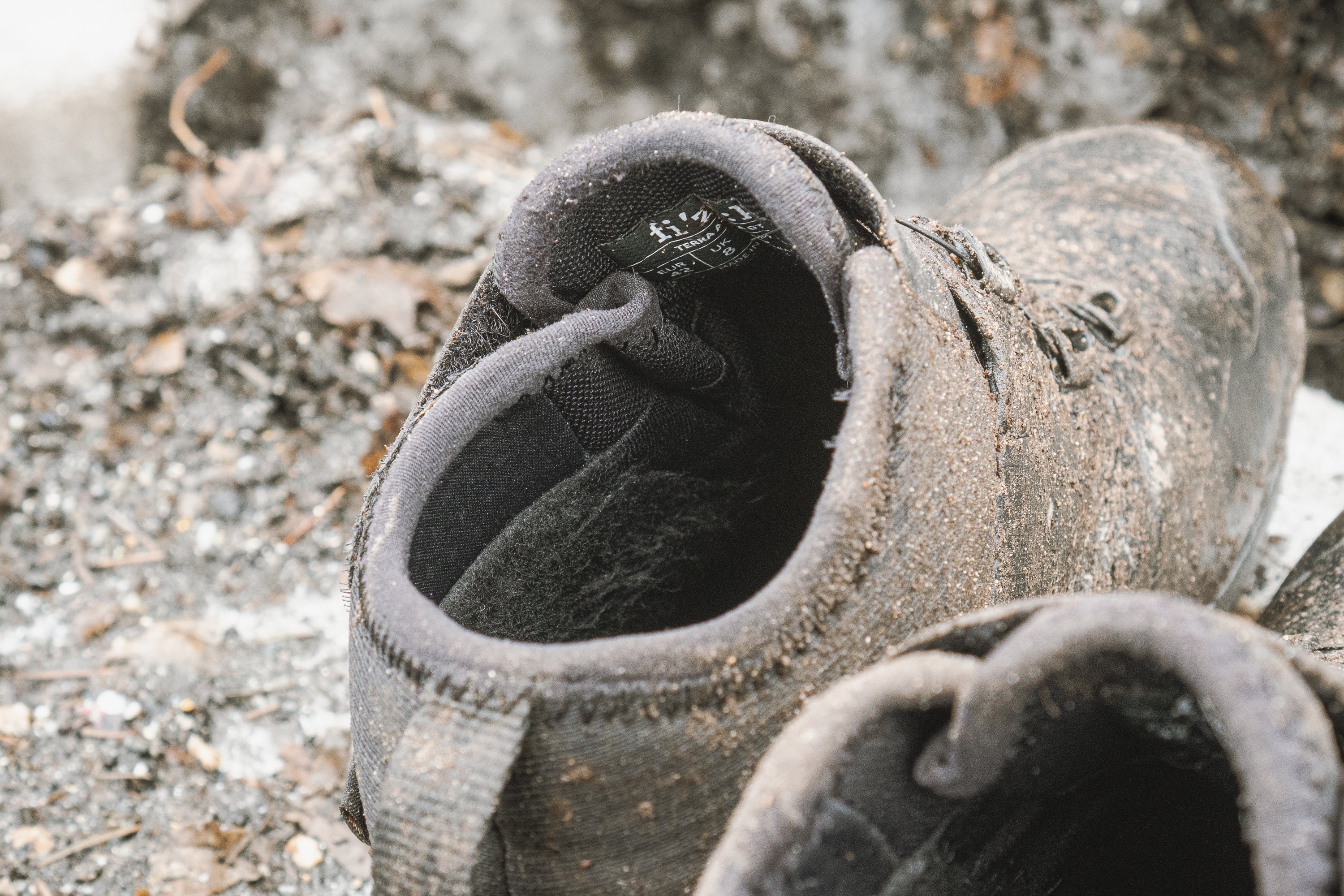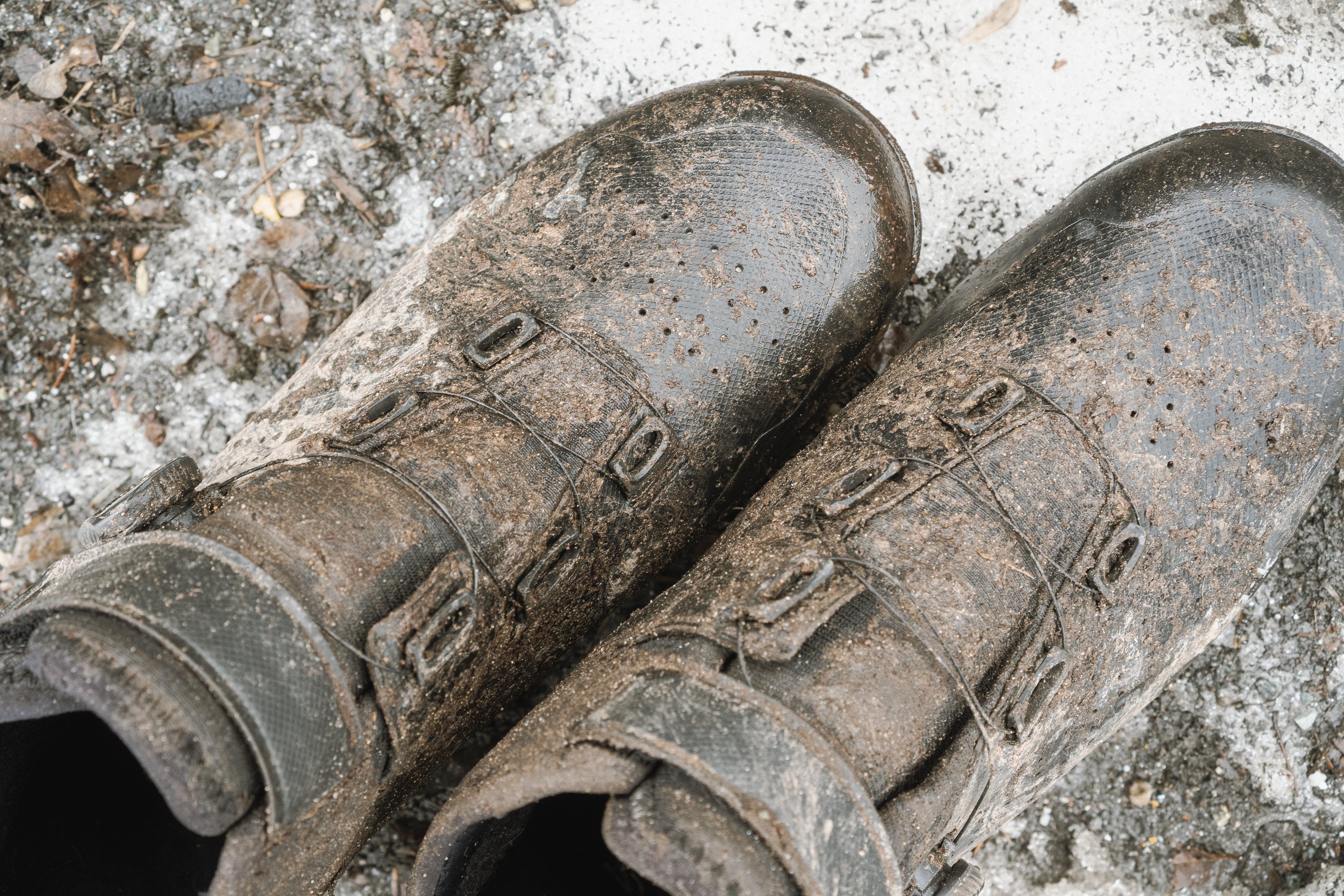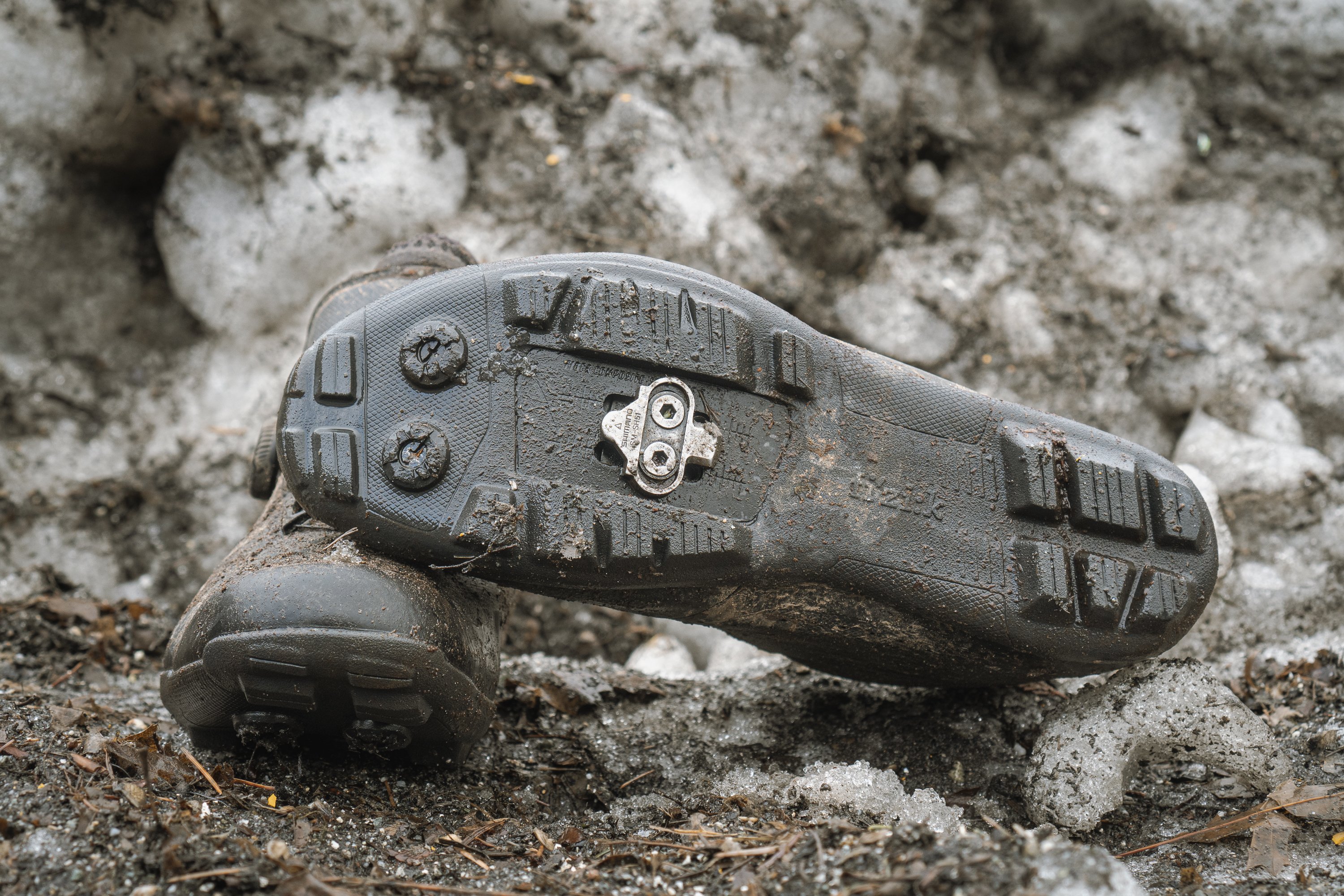 I've made no secret of the fact that I tend to prefer shoes more on the tap-dancing end of the spectrum in most conditions, and if that's not something you align with then the Terra isn't a shoe for you. The sole is stiff, the lugs are very much in the vein of an XC shoe and quite hard rubber, and if you're looking for that pedal/sole contact feeling of support you're not going to find much of it. They're also slippery walking on green logs and mossy rocks and not a shoe I'd want to spend much time hiking in.
My only real gripe with these is the single BOA – I find the adjustability of a dual-BOA leads to a more comfortable shoe. It also leads to a more expensive shoe, and I'll take a single BOA over laces any day of the week, especially if you're going to be operating with cold fingers and thicker gloves. The thought of taking gloves off to adjust snowy or frozen laces is extremely unappealing - there's a reason snowboard boots often have BOA closures (the first person to mention BOA ski boots gets banned from the comments. Just no.). As well, due to the waterproof (thick) nature of the shoe, they can be a challenge to dry out if you don't have a boot dryer*.
My secondary gripe would be that the BOA is the single-direction adjustable L6, rather than a higher end, dual adjustable version. But price points must be met.
*And if you don't have a boot dryer, I can't recommend getting one strongly enough.
If you live in Michigan and are out fatbiking all winter, the Fizik Terra Artica probably isn't for you. But if you're looking for a stiff, waterproof shoe for moderately cold temperatures (eg, the Pacific Northwest, or springtime in Michigan), these represent a solid choice that's held up well and I'm confident will last me many more winters. They comfortably pull double duty on drop bars and mountain bikes, and there's a full Terra line over at fi'zi:k if you want something a bit warmer or with a bit more ventilation, or other features.
fi'zi:k Terra Artica GTX: 259 USD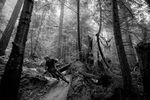 Cooper Quinn
Size medium millennial.
Reformed downhiller, now rides all the bikes.