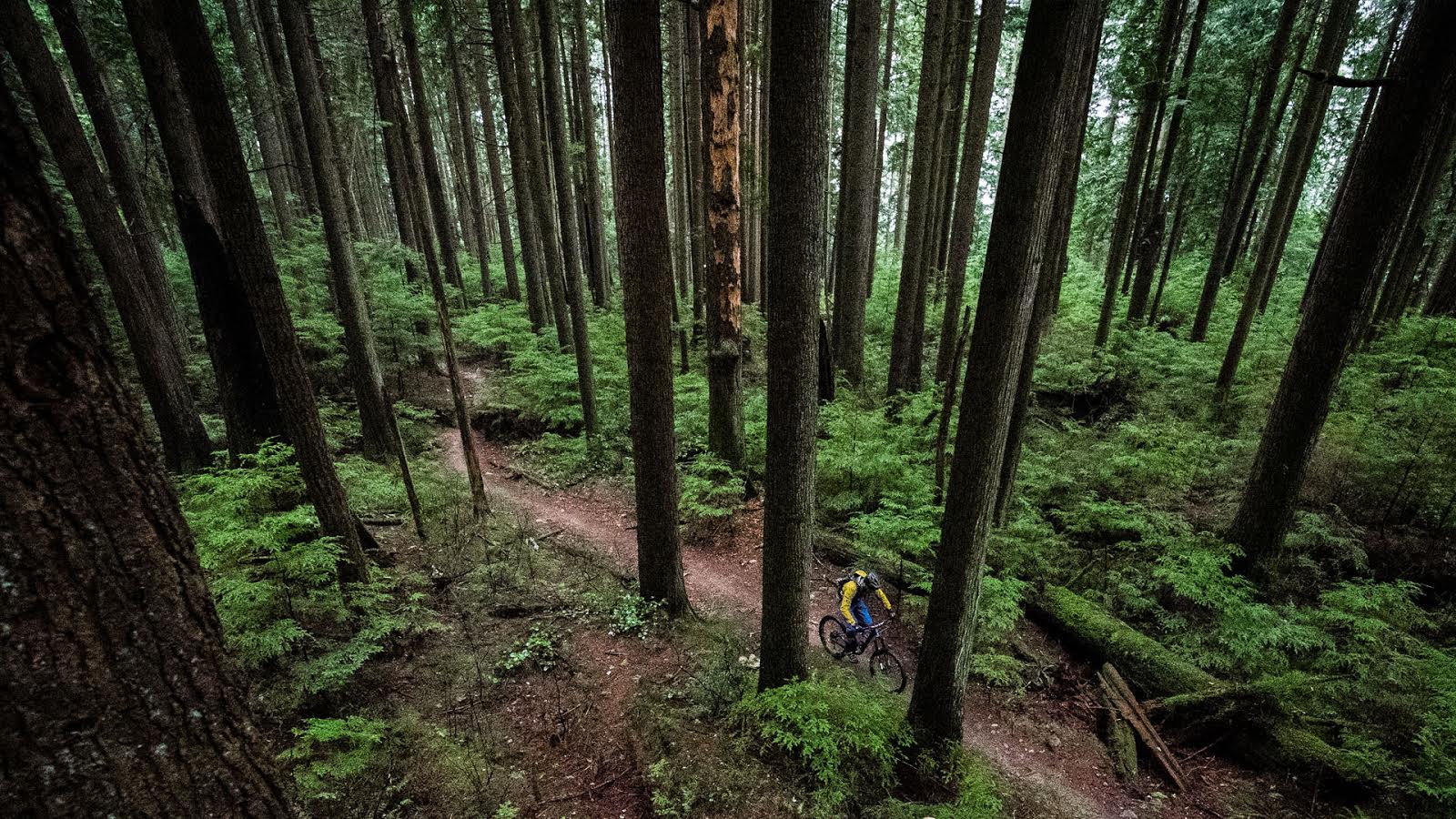 Fixing MTB in 2015
Have you read enough New Year's Resolution lists yet? Us too. Naturally we all think about the new year and some changes or improvements we'd like to make. Boring! Dave Tolnai took a different route and wrote about some things that would help MTB as a whole. Cam and Pete chime in from the peanut gallery.
---
Fewer Sweeping Judgments of What Other People are Doing
I don't care that you hate 29ers/650b/26"/unicycles. I don't care that you think the only way to ride is triple/dual/single ring. That's great that 9/10/11 speed is how you roll. Your sweeping judgements of SRAM/Shimano aren't very interesting. The truth is that most ideas have merit. Not everybody is going to appreciate your amazing set-up and it's not necessarily going to work on everybody's trails. Stop shitting on people that choose differently for their bicycles.
Pete: I noticed you left Fat Bikes off the hate list.
Cam: Loving the return of Biopace. And now that you won't be judgin' I'm ditching my visor and rocking armour over my wife beater and jeans at Whistler.

More Sweeping Judgments of Terrible Products
On the other hand, if a product sucks, it deserves universal scorn. It's time to start calling out bad stuff based on its proven track record of terribleness. No more wishy washy reviews. No more products getting by on brand recognition. Let's make life hard for crap. Certain products work nowhere well. Let's make a list.
Pete: I love this idea! But you go first.
Cam: 1. Salad is terrible. 2. And Naugahyde. 3. I've always hated room temperature. But 24″ rear wheels got a bad rap.

An End to New
I'm sick of 'new'. I was reading today about a new width for 15mm axles, to improve on the improvement to the improvement. We're not Formula 1 racing teams. If your 'revolutionary' idea involves a change in diameter or width of a long accepted (or worse, recently created) standard, please start windsurfing or something.
Cam: I've thrown up a white flag to signal my surrender to change for the sake of change. It's like resisting gravity and I'm tired of being grumpy all the time. Dave, I'm passing you my torch.


Be Less Selfish and Nicer
Everybody be all parkin' their monster trucks on the front lawn, strippin' down and hangin' their junk. Then bargin' down trails, yellin' about how fast they are. Or jumpin' in front and ridin' all slow. I don't like it. I don't get it. Pay attention to other people.
Pete: Sorry for partying.
Cam: Sorry for Pete's partying.


Be Mellower
I'm sick of getting passed on the way up Fromme.  Chill out people.  This isn't triathalon.  And I'm just saving energy for the way down.
Pete: Dave, Dave. D. This isn't a Resolutions list, but maybe chill on the large format IPAs for a month, and you'll be passing more than being passed? But seriously, this is the year we take down half-wheelers. No more riding just in front of the pack. Bottle rocket mounts are going on the bars. *WHOOSH* goes the firecracker over your ear, chump.
Cam: I'm more non-competitive than you are Dave. Just sayin'.
Ease Up On the Clichés – Pete
"Climbs like a goat"
"Feels Bottomless"
"On offer"
"Game-changer"
"Ground-breaking"
The state of the written word on the internet is depressing enough without everybody using the same stale platitudes, and the bike world is a terrible offender. I like reading what the other editors have to say, but the litany of typos, poor grammar, unimaginative phrasing, and clichés is maddening. Get a proofreader. Ask them if your review reads like something from MBA in the mid 90s (no offence to MBA in the mid 90s, but find your own style, dudes). There is good writing out there, but not enough of it.
Cam: That's not writing; that's typing.
Unless you happen to be sacrificing a virgin, words like 'offering' are just sloppy. Have you ever used offering in conversation? Then can we banish it from bike reviews? It's like restaurant reviewers using 'eatery' to describe some pizza joint. Why just the other day I said, "let's trundle down to the local eatery to see what game-changing nourishment they have on offer."
Personally I'm going to work on banishing playful and lively (call me on it) to describe bikes that are… playful and lively? Shit.
Trolls – Cam
The level of stupidity that breeds below articles on most web sites is remarkable – and those whose only mission is to pick scabs are the pond scum of the web. I know it's impossible to resist feeding the trolls (I'm a sucker) but please try. Unless you happen to devise some sort of e-arsenic for these keyboard heroes. Then by all means let 'er rip.
Luckily NSMB.com has somehow escaped this cesspool of impropriety and – even under controversial articles – the discourse is generally intelligent and often, dare I say it… friendly.
This thread is now guaranteed to be derailed by trolls (just so they can prove me wrong) and will self destruct by midday.
---
Please take this all very seriously. And let us know what you'd fix.