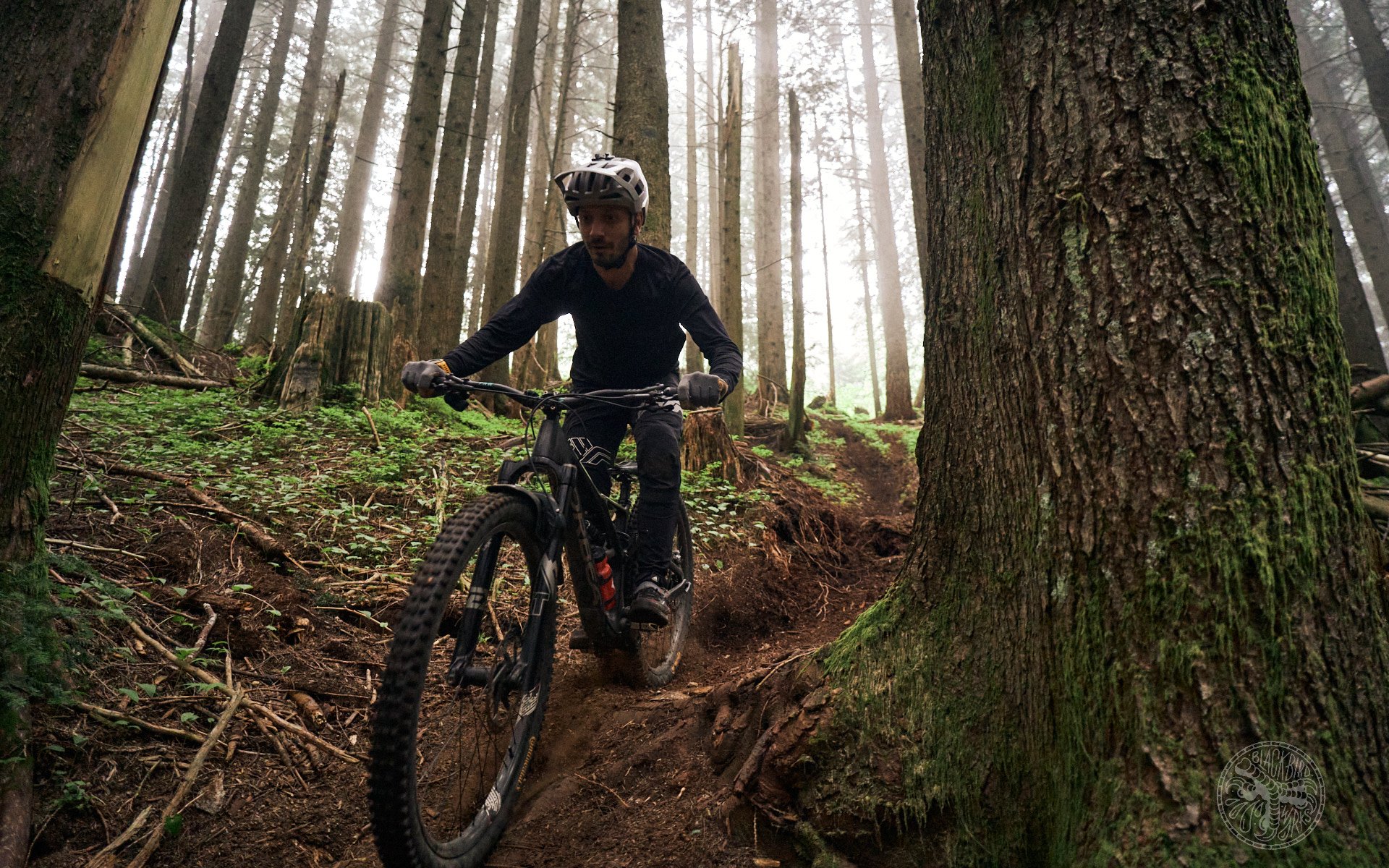 Review
FiveTen Trailcross Clip Shoes
The Adidas FiveTen Trailcross CL is a shoe directed at adventurers who get off and push their bikes as much as they pedal them. The industrial design takes after a lightweight trail running shoe. A particularly tough challenge to take on for the designers to come up with a shoe that wears equally well on and off the bike. Adidas FiveTen designers took on this task head on.
So first things first, this is a clip-in shoe for trail and all mountain riding. You will obviously self destruct if you wander off into enduro or xc categories accidentally. I received the shoe in mid winter and waited for dryer weather to try them out.
Details
Regular fit
Lace closure with hook-and-loop top strap
Textile upper with abrasion-resistant overlays and reflective details
Light and breathable feel
Impact-resistant toe box
Lightweight EVA midsole
Weight 393 grams size 9 - 42 1/2 (Actual)
Stealth® Marathon rubber outsole
25% of the components used to make the upper are made with a minimum of 50% recycled content
Product colour: Core Black / Grey Three / Red
Rubber
Stealth Marathon Rubber in a dotty pattern covers the walking side of the TrailCross CL. The 65A durometer compound is not the stickiest rubber FiveTen offers but it is designed for a balance of grip and durability when scrambling over rocks to get to the good part of your singletrack.
The pattern is raised dots in the center of the shoe and turns into aggressive claws at the ends for ascending and descending grip. The flex built into the toes of the shoe hints all day comfort and walkability when on missions following faxed directions of a dreamy trail somewhere in the Alpine. When one shoe is all you can bring, the FiveTen Trailcross CL bridges the gap between all day performance on the pedal to apres lounging quite seamlessly.
Just to put this out there, I don't have any trail time on any FiveTen shoe with S1 Stealth Rubber on grippy flat pedals. I can imagine the amount of grip available to the rider with the combination of sticky compound and towering pins. The Marathon rubber feels grippy enough for a healthy relationship between the pedal cage and shoe but with a twist. More on that down below. Walking around on rocks and roots, I've yet to have a better experience from any other shoe in my closet. The Specialized 2FO DH clip is very close in rubber grip but stiffer overall and Shimano AM9 is close in flexibility far behind in grip. The Crankbrothers Mallet DH feels extremely close but isn't as well ventilated. The Trailcross CL seems to have struck a good balance of flex and grip for the walking portion of your ride.
Retention
I'll usually ask for as many BOA dials as a manufacturer can fit on a shoe. It is the most civilised and swift way of altering the fit of a shoe. Increasing or reducing volume can be done while riding and in my experience, has not proven to be any less reliable than regular lace and definitely more durable than quick-lace options I've come across. Quick-lace systems tend to break and fray causing binding in my experience. Regular lace systems just work, but are less convenient.
The TrailCross CLlacks BOA dials but laces are complemented with a velcro strap. For a hike-a-bike-oriented shoe, this works, FiveTen managed to nail the lace and upper sole fabric for a friction-free relationship. The lace tightens and loosens with little effort. Once the desired retention is achieved, the thinnest velcro I've come across cinches everything down with appropriate tension. The velcro is easily fine tuned for an accurate hold.
If you want the BOA version, there is the Trailcross Pro
Last year I paid full-pop for a pair of Arcteryx Acrux TR GTX boots. One of the most expensive purchases my feet have ever experienced, and a hard pill to swallow at the time. I convinced myself they were worth it if I was to spend a winter in the mountains in them. The disappointing part was, the most expensive shoes I've shelled out for came with the most inadequate laces to loop around my fingers. The stiff, round fabric composition was unable to bind to itself. After a few steps down the road, the laces would lose their grip and come undone. Luckily, a friend came through with a lace-alternative from the movie industry in form of a rope. I couldn't tell you what it is made out of but It made me realize if a brand is to ignore all the developments in shoe volume adjustment that has occured in the last decade, they better use decent laces that hold their position. The boots have been saved thanks to this lace upgrade.
The FiveTen Trailcross CLs definitely nailed the lace grip and dexterity with finesse. The thin, flat laces adjust and grip sufficiently. Tucked under a keeper on the upper sole, there are very few places the lace can escape to, pinned by the excellent velcro above it all. While Fiveten went full oldschool in lacing, they have used top notch materials to execute the task. I am a fan.
The toe box is flexible with sufficient toe protection and is neither narrow nor wide. I imagine the flexible upper would allow for wider feet to feel comfortable and narrow footed riders can adjust easily with the laces. I fall between these camps and have not observed my toes floating around inside the shoe.
Cleat Position
Trailcross CLs came with a couple of cleat shims in a bag attached to the shoes. The meaty rubber sticking out on the sides of the cleat pocket was a sign of things to come as I tried setting the position of a pair Crankbrothers Cleats. First, I attached the cleats directly on the shoe without a shim and put my feet on the Mallet E pedals. There was no contact of cleat to pedal I could feel. No matter how hard I stepped on the pedal, there was not going to be any mating happening between the shoes and the pedals.
Out came the cleats and on went the FiveTen-supplied shims. The shims mimic the traction knobs on the CB cleats which makes me think these shoes were designed with CB pedals in mind. The second test was slightly more successful as I did manage a clip-in with tons of weight applied to the pedal in the bike room. The cleat was still too far in the recess and there was no way this was going to work on the trail reliably. On top of that, the grip from the soles was too sticky to allow me to clip out in a hurry.
More shimming was necessary and after adding another set, we were at a cleat height that would allow for consistent in and out action without binding.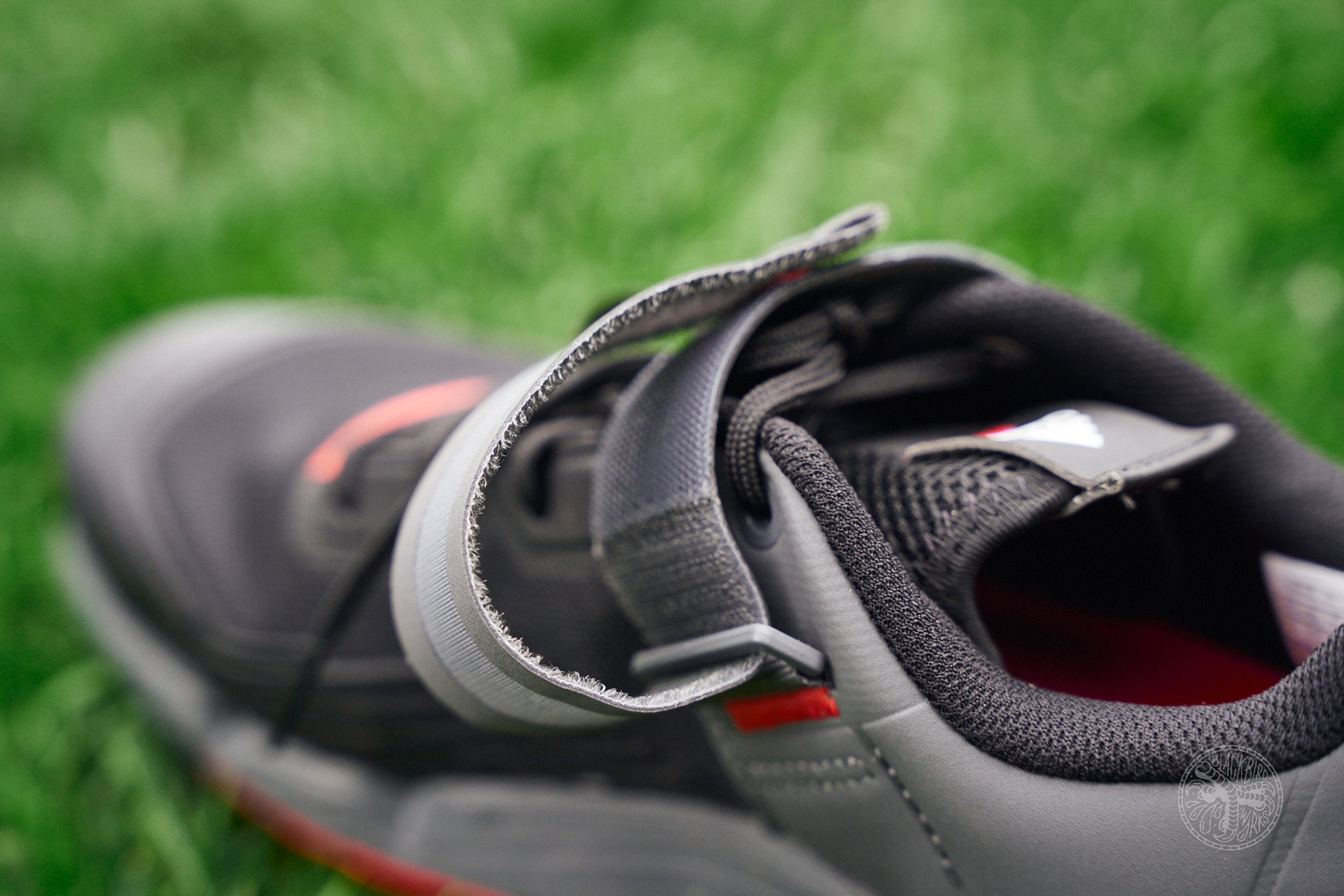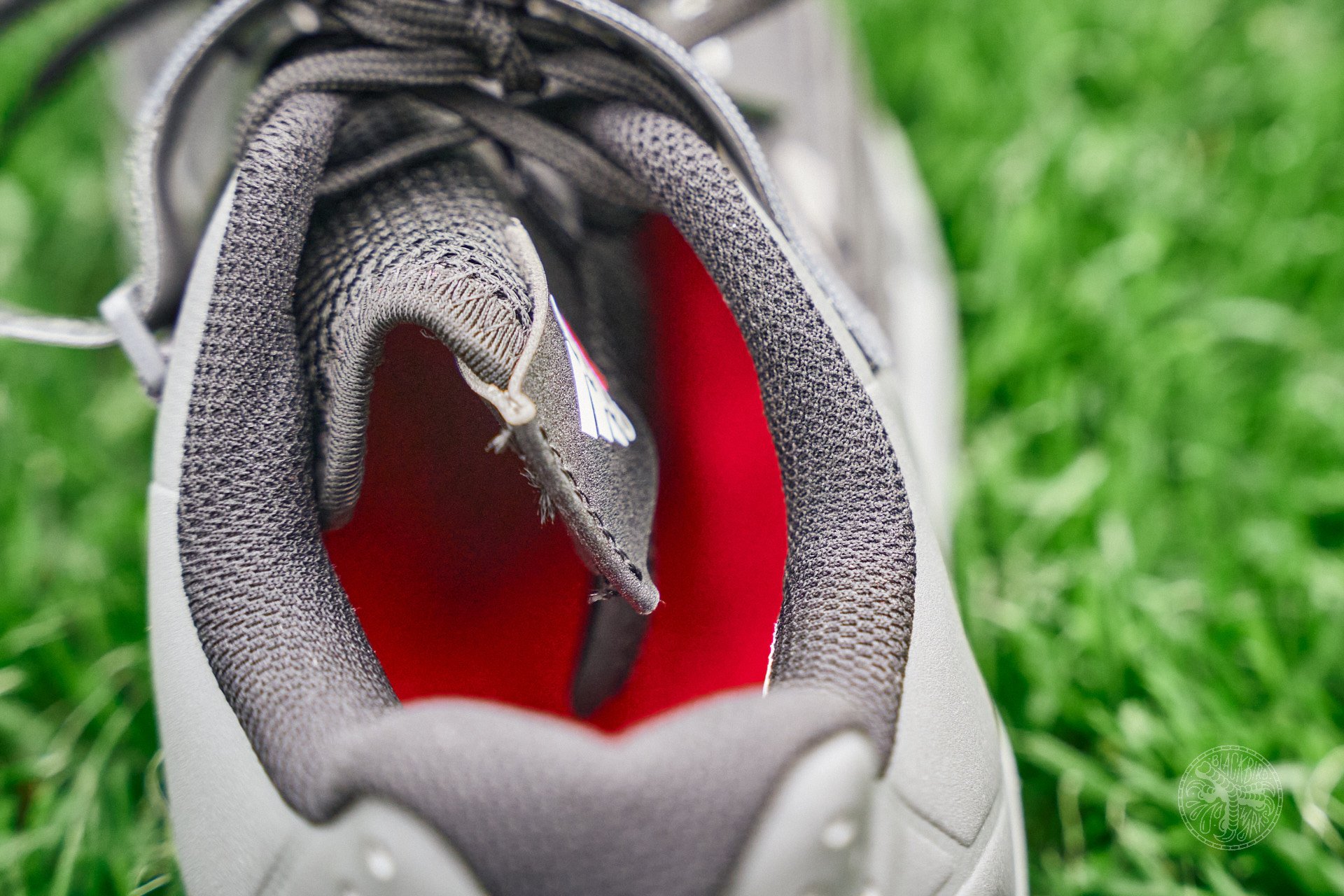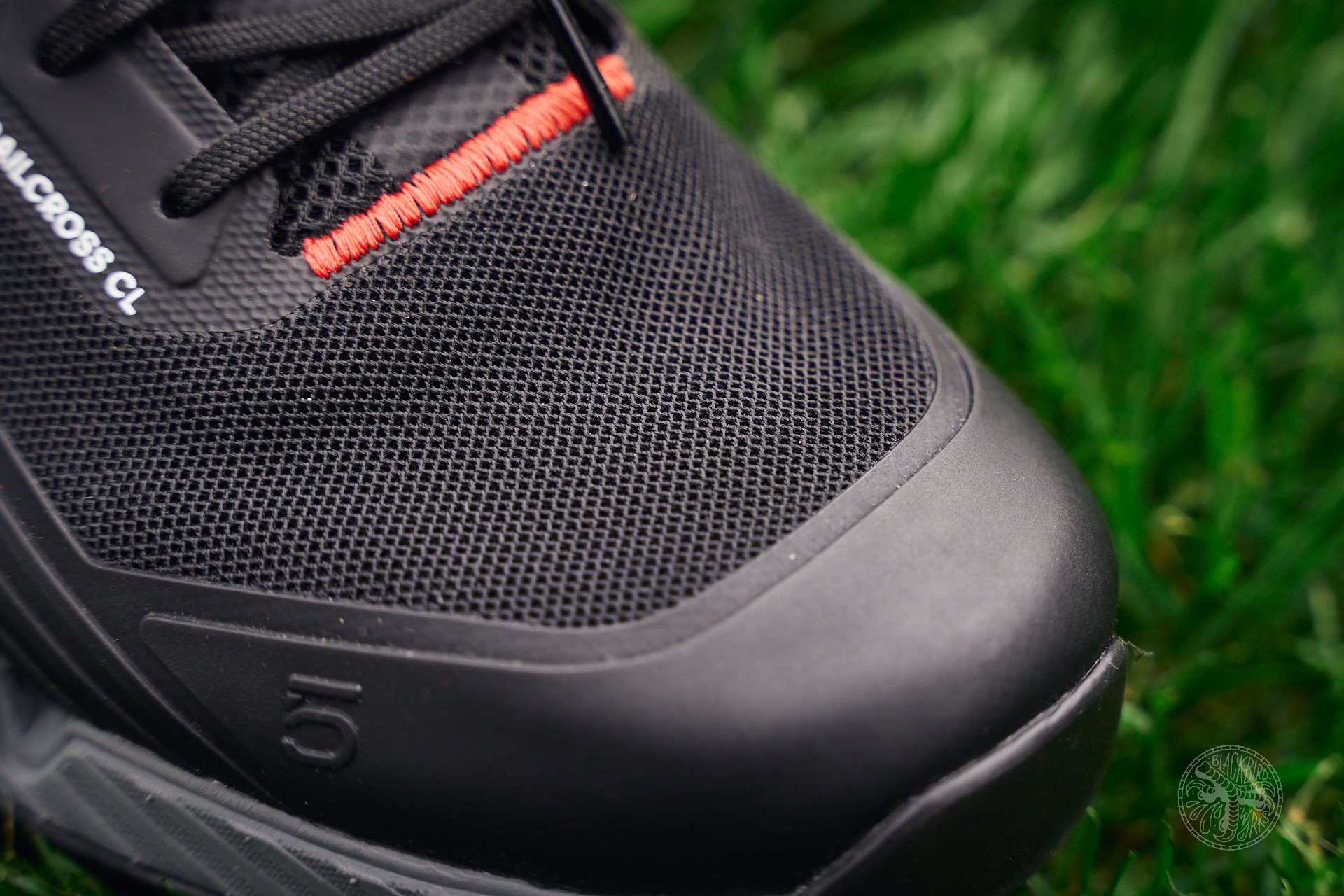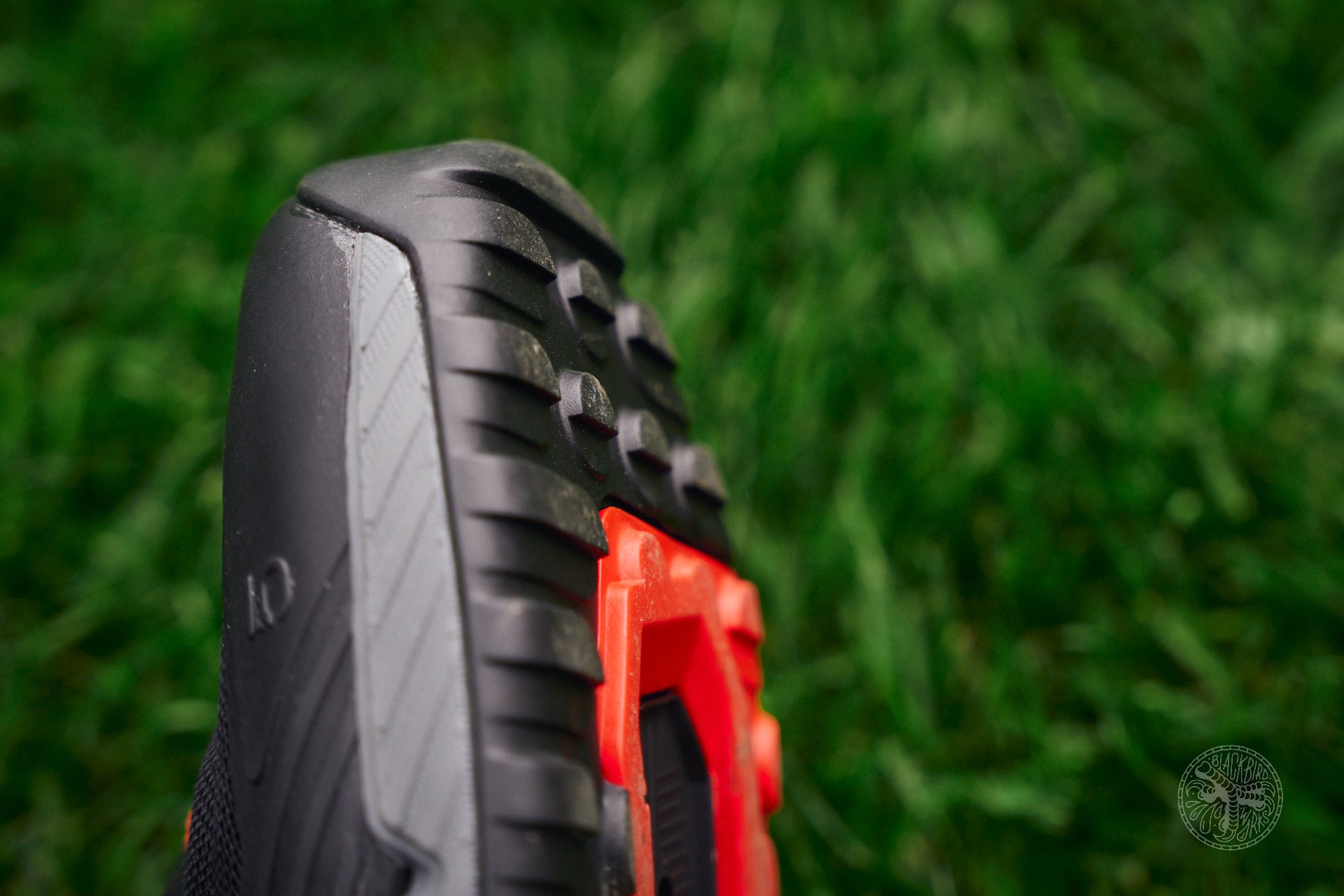 On the way to the trails
Pedaling with the FiveTen Trailcross CLs was a strange sensation at first. The Q-factor sits wider than my collection of shoes and I felt like my feet were pedaling away from me. My heels were also not pointed in the right direction for my duck legs, I suffered through this ride. I don't mess with cleats on the trail as per principle and once back at the compound, I pointed the cleats towards the toes to allow the heels to drop in towards the frame for more comfort. Once done, the pedaling motion felt more natural and my knees are happy as they get. If you are looking for a wider stance on your bike , these shoes just may be the ticket.
The other interesting discovery was how far back the cleat pocket extends. I am a slam the cleats as far back as they go kind of guy and there is an extra centimetre of cleat adjustment towards the heel of the shoe compared to the CB Mallets and Specialized 2FO Clips. This translates to incredible downhill trail performance. Hunting for the cleat can be less intuitive in this position but I have since gotten used to finding the cleat that now resides directly under my arches.
Cooper's Take
If you're old like me, you might remember that the original FiveTen mountain bike shoes weren't FiveTens. In 2000 when everyone out there was rebadging the venerable Intense M1 as their own FiveTen did the reverse; they took their Stealth rubber compound from their climbing shoes, stuck it on the sole of a "mountain bike" shoe, slapped an Intense logo on it, and the rest is history. Two years later, the insane stickiness of those soles helped propel Karver to his 14 second Fort Bill World Cup victory in the muck and it's why I've never particularly liked FiveTen shoes; they're perfect for Sam Hill but too grippy for me. In the intervening time between now and then, most of their clipless shoes have been too skate-shoe-y and not tap-dance-y enough for me.
But, I was due for a new set of shoes for more 'enduro' style riding than the Giro Sectors I reviewed here and in the heat of last fall the Trailcross CL landed on my feet in size US 9. And they're great in many ways that Deniz has covered - the velcro adds nice security on top of the laces, there's so much ventilation you can feel a breeze through the top, they're smart looking, and overall they're quite comfortable with decent toe box protection.
I'm on Shimano Trail pedals and didn't need to do the shimming song and dance Deniz went through; the sole does contact the pedal, but in such a way that there's no real interference, and probably a good amount of added support. I wouldn't be shocked to learn the FiveTen folks used Shimano Trail pedals as their benchmark. 
On the downside, they have laces and the sole is a little soft for me for power hour rides, but this tradeoff means they're good for walking. Why would that matter? Typically for big alpine rides, multi-days, or anything that might require large amounts of walking, I swap to flat pedals but I'd have no problem in the Trailcross CL. To benchmark these against my other FiveTen shoes, they're softer than the Velosamba's Mike wrote about, and a bit stiffer than the Sleuths I wear at the pumptrack.
I've had these long enough to wear through a set of SPD cleats and unfortunately the shoes are in great shape; this means I have no excuses to upgrade to the newer Trailcrosss Pro anytime soon. If you like an airy, versatile, comfortable shoe that isn't terribly stiff, these could well be the ticket. I reach for them regularly.
Dave's Take
Holy cow, three takes in one!
I briefly skimmed through what the other guys had to say, but I didn't read very carefully. My use of these shoes was somewhat different. I first got these shoes as I needed something to go with my magnet pedal review. For that, these worked very well. The sole was grippy and the cleat box was far back enough that riding with this combo felt like riding in a really grippy pair of flats.
I also tried them out with regular SPD's. I have a couple of different generations of XT pedals and these worked about how you would expect. The cleat box is quite long and this allowed me to get my cleats back a bit further than I normally would. Stil not quite far enough, but darn close. I don't know if it is mental or what, but my left foot always feels like the cleat is a tiny bit further back. The left foot feels just about perfect, while the right is nearly there. Just a tiny bit more room would do the trick.
I ended up using these shoes for a lot of bikepacking stuff, longer rides and commuting. All of those things tend to involve a bit more walking than you would normally expect, and these shoes are really pleasant off the bike, as well as on. They almost make me curious enough to splurge for a pair of the non clipless version of this shoe. Things haven't gotten that desperate, though.
On the bike, I like them as well. I find that really stiff soles do weird things to my feet, and these don't. They're stiff enough to pedal in, but soft enough to just be comfortable.
Two things to note. At first, it took a lot of torque to get my SPD cleats to stay put. Once they bedded in, they were fine. Lucky for me, those first few rides with slippage took place on the trainer.
There's also a lot of really stiff fabric/rubber interacting with flexible fabric on these shoes (like where the rubber toe cap meets ends, just below the first lace hole). I found that as they broke in, some of these interfaces created pressure points that weren't overly pleasant. I have pretty weird feet so I'm used to shoes hurting for a while when new, but I've never experiened pressure points in those areas, and I blame the construction. It went away after a break-in period, but it was memorable enough to mention.
Overall, I like these shoes and when I ride clipless or weird magnet pedals, these are the ones that I choose now.
Shoes on the Shore
Alpine days in the sun is where these babies shine. Tons of ventilation on the upper soles mean Trailcross CLs run nice and cool in the heat of the day. More comfort than one could ask for providing great refuge from achy feet when you leave them on all day long. I don't doubt the construction of the materials and everything is wearing in as expected so far. A couple of creek crossings have wet my feet immediately but it's hard to complain about that as the mercury is pointing at the high 20°Cs.
These shoe will live happily in rotation with the rest of the crew in the summer months. Come winter, I may try waterproof socks with the Trailcross CLs. I think they would shed water quite well after a wet ride.
At $220CAD / $165USD MSRP, these shoes can be your new best friend this summer. They will have a regular rotation on my rides.

Deniz Merdano
5'8"
162lbs
Playful, lively riding style
Photographer and Story Teller
Lenticular Aesthetician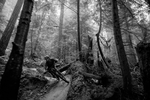 Cooper Quinn
Elder millennial, size medium.
Reformed downhiller, now rides all the bikes.