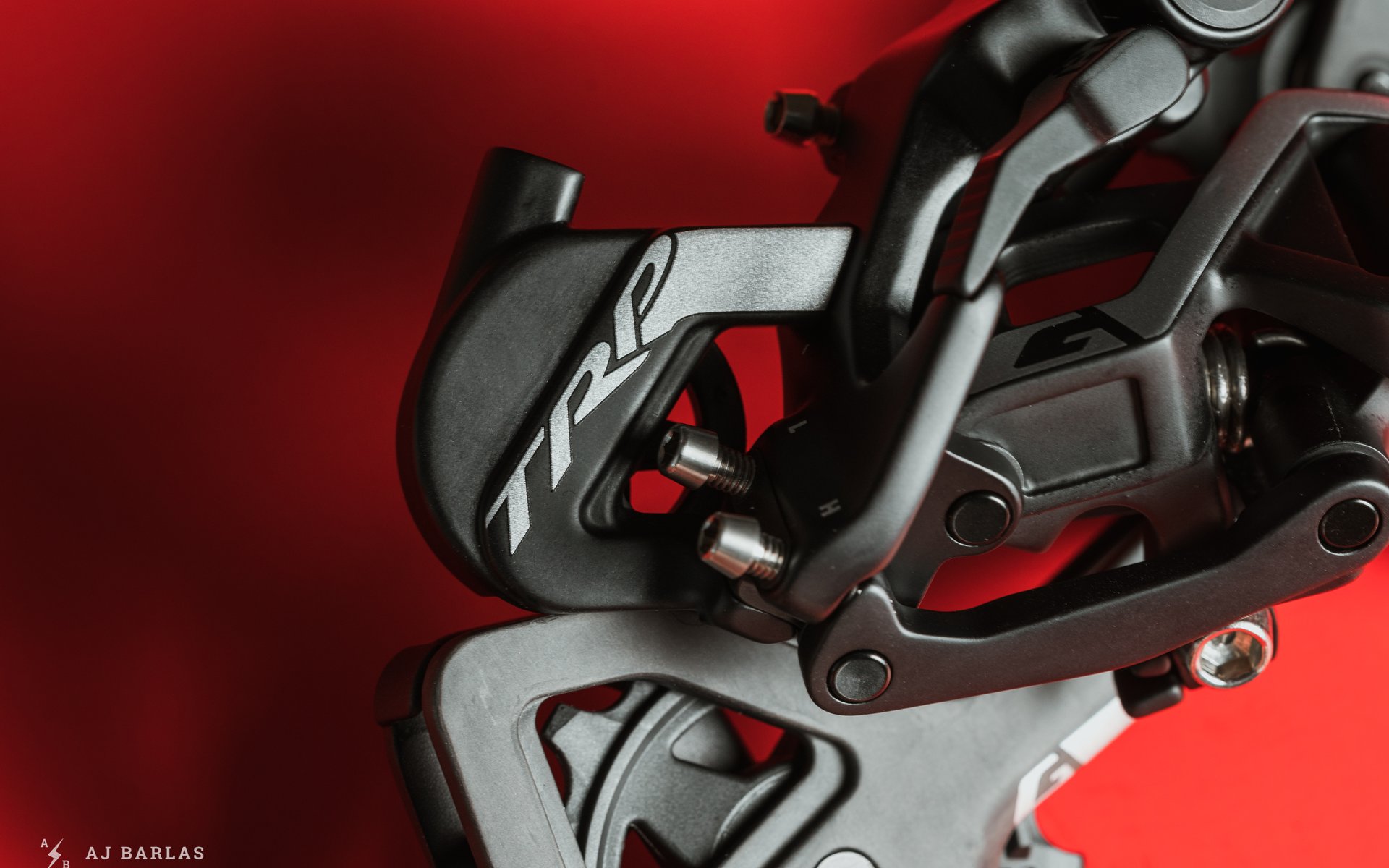 EDITORIAL
Five Things I Wish We Saw At Crankworx 2022
Trade Showed
I won't claim to have read every piece of copy written about the gear side of Crankworx '22, but as an avowed bike nerd I've skimmed, browsed, and burrowed into a fair bit of material. I've also messaged with some brands and other folks who were there, but I'll note right up front that I was not.
Out of the gate, I don't think anyone summarized the bits-and-bikes side of Crankworx better than Pinkbike's Alicia Leggett when she wrote "This year, Crankworx Whistler feels even more like a trade show than usual." Now, to be fair, she ended the sentence "with brands showing up with full displays" but I don't think the extra qualifier is necessary. Crankworx was just like an old school trade show, it might as well have been Interbike in its heyday, in the way that information was tiered.
*Cover photo: AJ Barlas
I understand that there was a significant amount of new product at Crankworx that we haven't seen yet. Yes, there were extensive booths full of the same stuff we saw at the last 'worx showing in 2019. Yes, there was a constant drip of the Sea-To-Sky's worst kept secrets like the fact that Chromag is making full suspension bikes for adults, and clip-in pedals. But whether it be bikes, components, or soft goods, the real story is the stuff behind the curtains that we haven't seen yet. So for the most part fresh gear at Crankworx was a super snoozer on the new and interesting front - publicly - but that doesn't mean that 'I first saw it at Crankworx' content won't be streaming out for months to come.
My five products that I wished we had seen at Crankworx 2022 are not of that ilk. Quite the contrary these are things that I understand do not exist, are not currently in a pipeline, and may never exist but which I think would be well received enough to make them worthwhile additions to the litany of component options.
MaxxGrip 24" DHF Tires
Don't call me ungrateful. I was stoked when Maxxis released folding bead versions of their DHF tires in 20" and 24" sizes. It's just that when the company is adding stacks of SKUs every year it doesn't seem like that big an ask that they do a MaxxGrip version of their 24" 3CT/EXO/TR tire so my kid can get a bit more traction up front in the winter months. Come on Maxxis, it's one f***ing SKU! You probably added more tires to your lineup than that in the time it took me to write this paragraph. The number of mountain biker parents I meet who are stoked to learn Maxxis even makes the DHF in 20" and 24" is awesome, and even with the Maxxis-Taxes I haven't met anyone whose kid is riding aggressive terrain who wouldn't like a MaxxGrip version up front to pair with the MaxxTerra in back.
Why hold Maxxis' feet to the fire when there are a plethora of other tire manufacturers who have good rubber and tire designs? I mean, doesn't it make sense to try to differentiate yourself early with great products like Manitou is doing with kids' suspension forks? Folks would simply like to bet on a sure thing when they're dropping a pile of cash on tires - especially tires for their grom. Sure, we can split hairs on what tire is best for what conditions, but at the end of the day you cannot go wrong with a MaxxGrip/MaxxTerra 2.4" DHF combo. It's a safe upgrade, if Maxxis will just make it.
OneUp Composite Kid Pedals
I'm working on an article about how pedaling has changed for me in the last six months, and how my preference for pedal shape has changed at the same time. It's been an interesting journey in understanding why different riders prefer a concave, convex, or flat shape and how, aside from personal pedal preference always prevailing, those choices make sense to me now.
In the meantime, kids' shoes are stiff. Relative to their length and weight they're much stiffer than any flat pedal shoe adults are riding. When watching my daughter ride, and her foot position relative to the axle, it makes me think there's an argument to be made that flexing the shoe from a center point, like the concave OneUp pedals or possibly a true-flat body is ideal. At the very least, the preeminence of concavity for kids is worth questioning.
But the number of Chromag Radar pedals you see any time a kids' riding camp rolls by and on every level of kids' bike, from basic v-brake setups to full suspension bikes nicer than many adults ride, is completely justified. They're the best kids' pedal currently available and the price - 125 CAD - is an up front buy for a lot of value in my experience as I'm going to get 6+ years of use out of them just with one grom. I like OneUp's composite pedals better than their aluminum ones, and not just for the lower price, and they're ground zero for little kids ripping great technical terrain so I'd love to see them producing a convex kids' alternative.
Setback Dropper Posts
Yeah, I know, I just won't shut up about this. What I have heard for '23 and onward is that a lot of brands are going to a 77°+ effective seat tube angle (STA) on their full mountain bike lineup. That's from budget hardtails to the most expensive non XC Race* full suspension bikes. I don't have a problem with a true-effective 77° STA on an XL frame with that number coming down a degree per size smaller and up a degree per size larger but most brands have zero interest in size-specific seat tube angles so here we sit.
The obvious answer, like varying stem lengths and handlebar widths, is to have options for saddle offset - back or forward - for folks who aren't fully served by the adjustment range of their saddle rails. In the case of Femurs-McGee over here, there are a number of frames I'm interested in that I'd love to test with a 25mm+ setback. In fact looking at my saddle rail range a 35mm offset head probably makes the most sense in terms of just adding one SKU. Brands don't even have to sell the posts with the offset heads as stock. Just sell me the clamps separately for a reasonable amount of money. Bonus points if you license OneUp's drop-clamp design at the same time.
*XC Race rigs will stay slacker for the added power creation factor.
Shimano Alivio Clutch Drivetrain
Shimano's Deore 12-speed eats everyone's lunch at its price point, but the more time I spend on a MicroShift clutched derailleur setup the more I think it's probably the min-max winner for most riders out there trying to balance brakes, suspension, and shifting within a tight budget. It's much clunkier than Deore, even the 11-speed version of Deore, and that's before learning to love the bigger jumps in MicroShift's 9-speed system. The drivetrain absolutely requires a light foot when pushing a shift and the clutch does a great job of keeping my chain on but the whole setup is noisier than the Shimano systems I've mentioned.
I get dragged sometimes as being anti-Shimano because I hate 'Resin Only' rotors, don't care for ServoWave or Centerlock, and so on, but the multi-billion-dollar component manufacturer does make the best drivetrains and brakes for the least amount of money hands down. It's ridiculous how long basic 8-speed and 9-speed Shimano drivetrains will last and what a beating they'll take out in the world for comparatively little money. Their 9-speed M4000 Alivio groupset is only missing two features to drop the hammer on what everyone else is doing with basic mountain bike components. First, add a clutch to the excellent Alivio Shadow derailleur (with barrel adjuster!). Then, make a shifter without a gear indicator. No one is nostalgic for mountain bikes with smashed plastic shifters with the little orange indicator sticking up in the air.
Race Face Aeffect Short Arms
Insert most any brand with a good quality, light enough, 1x friendly crankset here, but I'm specifically targeting Race Face because their marketing copy bugs me. They say: "3 crank lengths. This crank will fit just about anything on two wheels", but anyone who's even looked at a kids' bike knows that's bullshit. I'm also apparently the only person under 6'6" tall that still prefers to ride 175mm cranks with an increasing number of my friends trying shorter options. I know multiple folks over 6' tall riding 165mm cranks on their trail bikes.
Canfield makes a good crankset in shorter lengths - 150mm, 155mm, and 160mm. It's called the AM/DH crank and I have no complaints about the set of 150mm arms we have on The Clairebarian's bike. From installation to the SRAM 3-Bolt ring interface, it's a winning product. They're significantly better than any of the kids' cranks on the market I've dealt with - even if Canfield isn't marketing them that way. But they're much more of a niche item from a niche brand than buying a set of arms from a big player like Race Face.
I also really like Race Face's Aeffect and Aeffect R crank sets, and their Cinch interface, and I can't help but thinking that instead of another model, or colour, of cranks it would be neat if they'd add prequel sizing. They're a big enough company to make a go of shorter crank sets as OE and in the aftermarket. Grab the adults who want to try their proportional equivalent to Andre The Giant on 165mm arms. Capture some high-end kids' bike OE sales. And complete some frame-up kids bike builds where folks have a box full of old parts but need cranks, rims, and tires to make it complete.
I'm not sure if this is more of a "don't worry gear nerd, there's some cool stuff coming down the pipe" or a bit of a downer in that Crankworx has historically been a great opportunity to see a pile of interesting new stuff in one place. Either way, my key point is that for all the different colourways and sub-atomically similar components on the market, there really are some single or fewer options for cyclists. From top tires for tykes to awesome less expensive drivetrains from Shimano, and more fit options like shorter cranks and offset posts, these are all potentially profitable products.
As with more options of handlebar back sweep, frame size specific seat tube angles and chainstay lengths, and any number of other things that seem like obvious winners to me, there may be a good reason that industry players aren't pursuing them. But I remain suspicious that it's always easier to just R&D (rip-off and duplicate) what other folks are doing rather than try to invent and invest in new options.