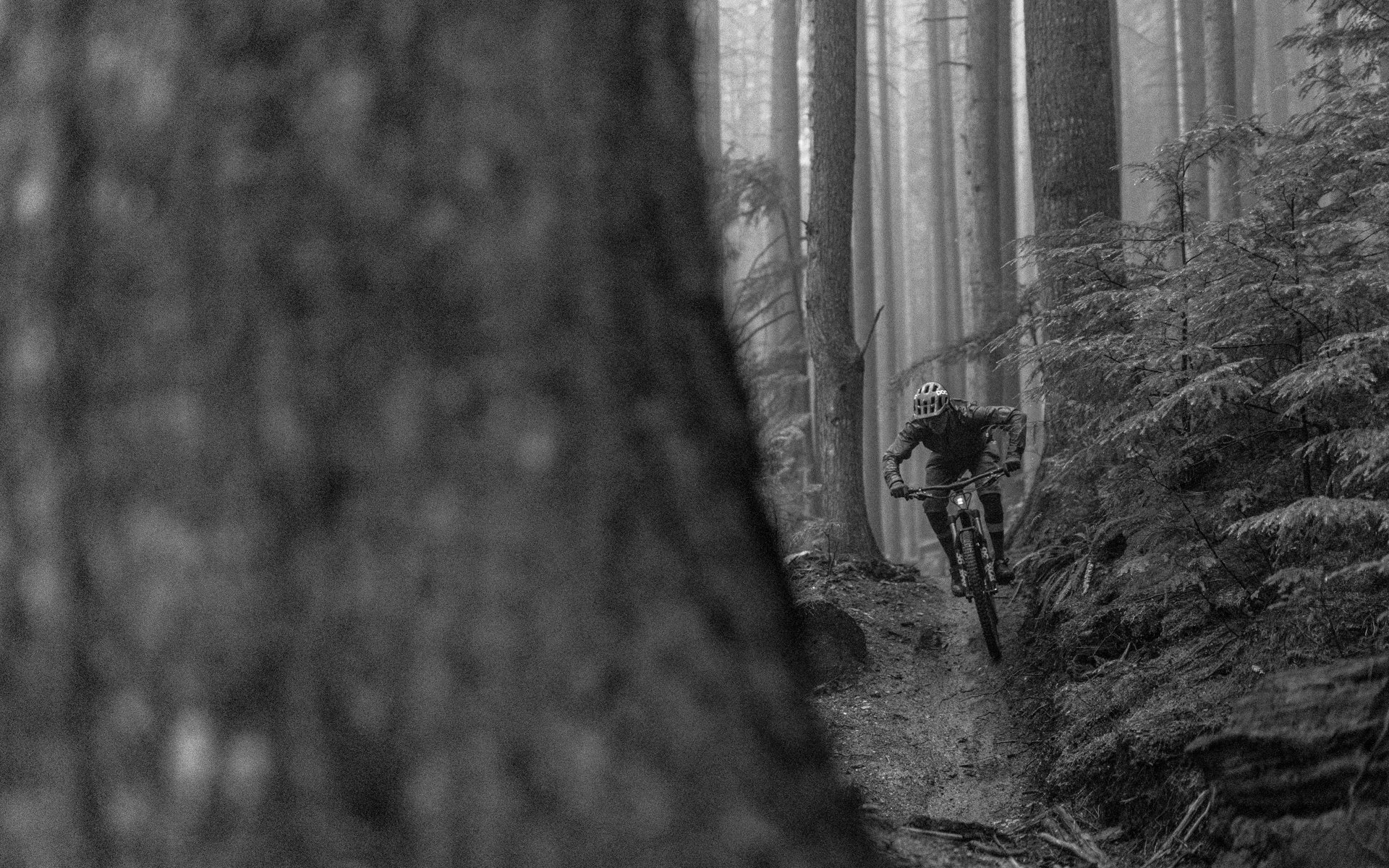 Review
Five Ten Kestrel Lace Clipless Shoes
Most of you likely know the story of Five Ten's origins but just in case... In 1985 Charles Cole set out to make an approach shoe with excellent grip thanks to a sticky rubber sole. This compound, christened Stealth Rubber in 1987, emerged from the marriage of Cole's interests in climbing and chemistry. 
This may not have had any impact on mountain bikers were it not for Jeff Steber of Intense Bikes. Steber approached Cole with the idea of applying his rubber compound to shoes so mountain bikers could grip flat pedals, giving the first pair to Chris Kovarik. In the heyday of 'flat pedals for medals' it seemed that most of the top riders wore Five Tens. If they had the choice that is. 
Now Five Ten has 8-odd models (including men's and women's versions of most) designed to allow you to physically clip to your bike. And most appear indistinguishable from flat shoes, the lone exception being the BOA-equipped Kestrel (as opposed to the Kestrel Lace tested here). Five Ten wants you help you leave a bar with all your teeth.
Five Ten Kestrel Lace Features (according to Five Ten)
Stitched Stealth® C4™ rubber outsole
Compatible with all SPD pedals
Perforated toe vamp & mesh tongue for extra breathability
Non-slip heel cup to reduce torsional flex
Compression molded EVA midsole with nylon shank
Poly-urethane (PU) coated synthetic upper
Sleek, low-profile design
Velcro lace strap
463g each (Size 9US) 
The black version of the Kestrel Lace is particularly low-key and I appreciate the subtle styling. Pick it up and flex it though and you'll be certain this isn't a sneaker. In fact this is one of the stiffer shoes I have worn. Unlike some other skate-style clipless shoes there is no flex zone in the toe area to make walking more comfortable. The sole however is classic Five Ten with signature circular lugs composed of Stealth rubber.
Early Fit Issues
My feet weren't smiling after my first few rides on the Kestrel Lace (KL) . The combination of high eyelets and the stiff sole made the top of the laces, the tongue and the velcro strap press sharply into the top of my foot at the ankle making flexion difficult. Eventually I unlaced the top eyelet pairs on both shoes and that problem was solved. After that I got along extremely well with the KL. The fit isn't the best for my foot with some excess length beyond my big toe while my small toes have little room. Not ideal but it works well enough. The contours of Pearl Izumi and Giro clipless shoes put my feet in a more balanced embrace.

Curves
The stiff sole provides good power transfer but I felt the shape of the forefoot could have been better. Most shoes curve upward toward the toe so you can push down when pedalling and provide more inputs from your little piggies. These shoes are surprisingly flat towards the toe and I missed feeling more of that curvature.  
Lacing Perfection
Lace up shoes can give you ass pains when the weather turns to excrement and we just endured 22 straight days of rain. Untying double-knotted mud-caked laces sucks, but the velcro strap on the KL makes life easy. A single knot was all that was ever needed (the right kind of single knot mind you) because the velcro flawlessly keeps things from coming undone. It also prevents the laces from flopping about and keeps them free of sloppy debris so a quick easy finger and thumb pull releases your feet meats from their bondage. These are the most convenient lace up shoes of any type that I have worn.
Water Sports
The biggest surprise for me was how well the KL performed during our recent monsoons. I expected ample leakage through perforations all around the upper, but I found these shoes were damned near waterproof. The other surprise went in the opposite direction. I imagined these would be nice and grippy on hard surfaces and maybe not so great in the mud. I was half right but it turns out the benefits of stealth rubber are muted with a sole as rigid a Powerbar in Inuvik because the bottom of the shoe can't conform to the contour and gain traction. On wet roots and some rocks the grip isn't terrible but it's also not great. It turns out I prefer tall, sharp lugs for clipless shoes.
To Buy or...
I spent several months beating the piss out of these loafers and they hardly look or feel broken in. They have well placed reinforcement in the heel, toe and instep where you are most likely to puncture, bruise, scrape or otherwise damage your poor feet. The entire upper is made of a tough plastic-like material which is actually poly-urethane coated synthetic. That sort of sounds like plastic to me.
Despite a few quirks I would without hesitation recommend these relatively racy skate-style clipless to those looking for a performance shoe that doesn't appear to have been lifted from the original Star Trek wardrobe room. 
My Kestrels in size 11/45 tipped the scales at 526 grams. Not feathery but not bad either. 
You can pick up a pair of Kestrel Lace shoes for 150 USD. For more info on the women's models click here (2 colours)