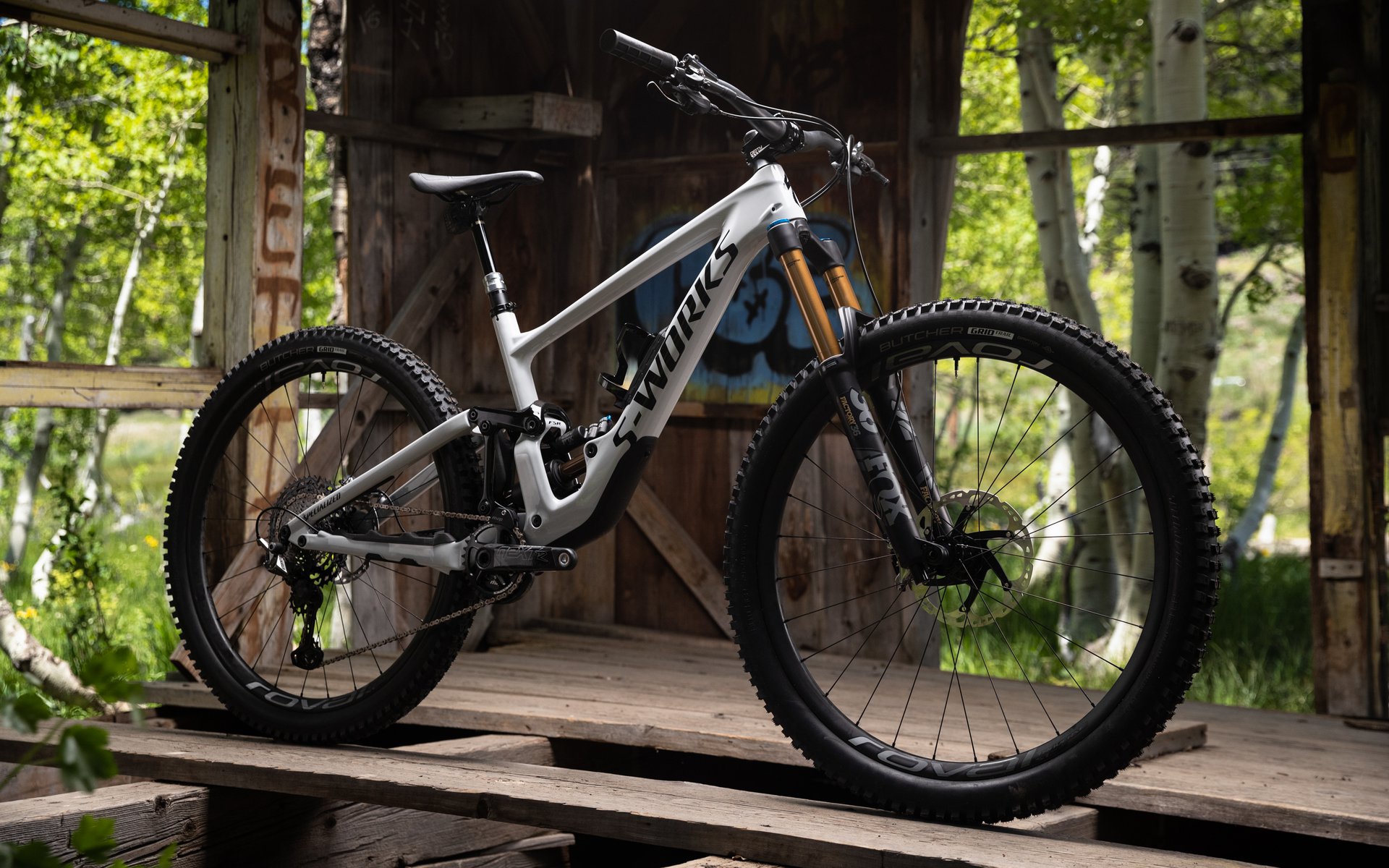 DETAILS AND FIRST IMPRESSIONS
First Rides: 2020 Specialized Enduro
There are so many changes to the Specialized's new Enduro that they're hard to take in all at once. A quick glance reveals a very different silhouette from the X-Wing style that defined the chassis for the last ten years. Instead it shares pedigree with the new Demo, minus the seatpost brace, giving the front end a clean profile with a low-mounted shock and a stance that screams it's business time.
Look a little more closely, and you notice that, also like the Demo, the Enduro's pivot location has changed and the links are configured much differently than in the past. Other questions arise, like where's the Öhlins suspension and the Command Post? So much to dig into.
Design
This new Enduro was designed with a lofty combination of goals: Specialized wanted to improve small-bump sensitivity, add progression, increase pedaling efficiency, improve performance under braking and allow it to carry more momentum through rough sections of trail. That's it, then? Not quite: overdue geometry updates and tuned chassis stiffness were also on the to-do list. That's a design brief any customer could love, but it must have been a helluva project for Specialized to undertake.
Designed around 29" wheels and 170mm of travel front and back, the new Enduro comes available in four models plus an S-Works frame only option which gets carbon links (saving 250g) in addition to the carbon front triangle, chain and seat stays it shares with other models. You can run a 180mm triple clamp fork if you like, and of course, it is designed to work with a coil shock as well as the OE air shocks. Bike weights are the same as last model year, but remember that you're getting 10mm more travel and a longer chassis without added weight.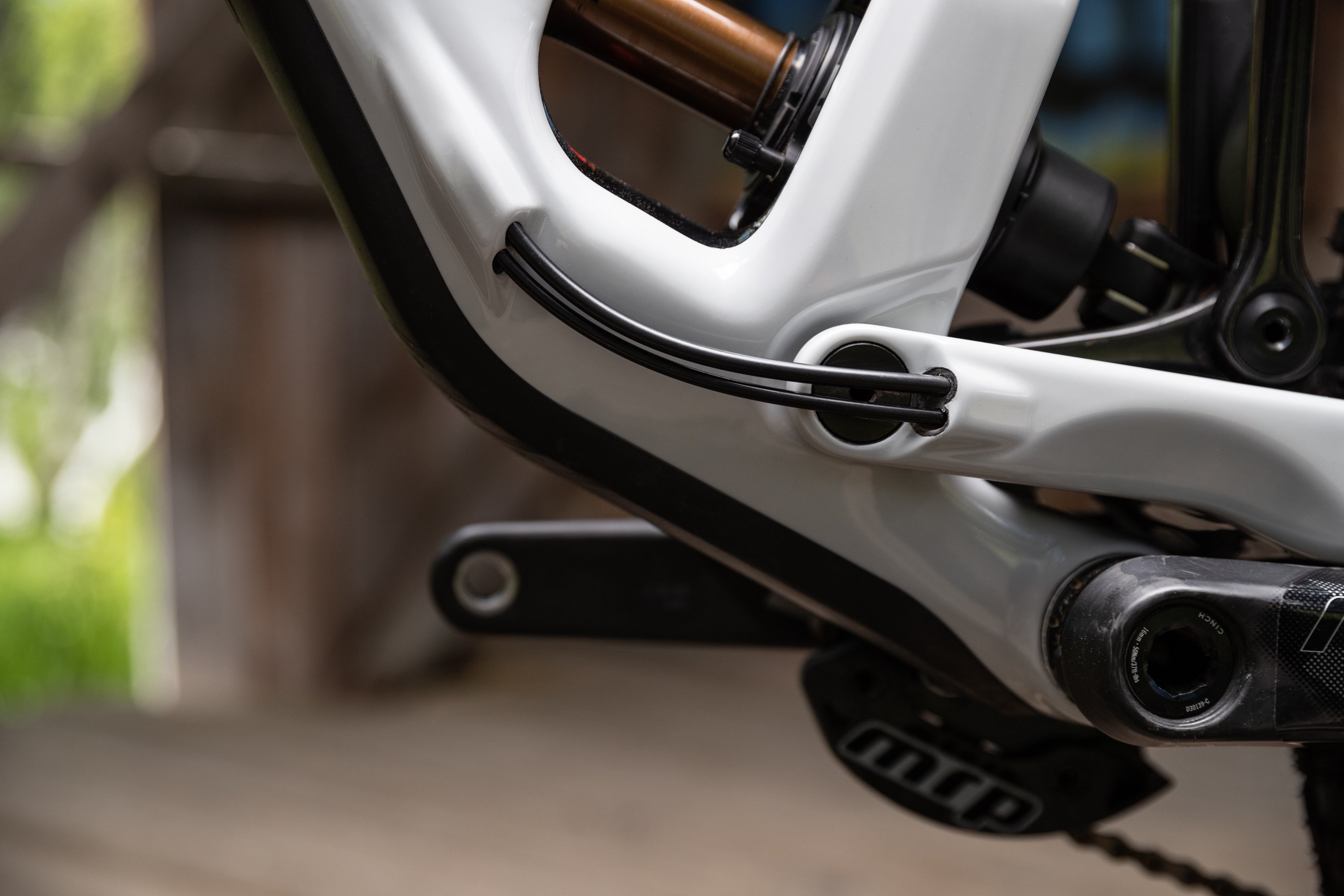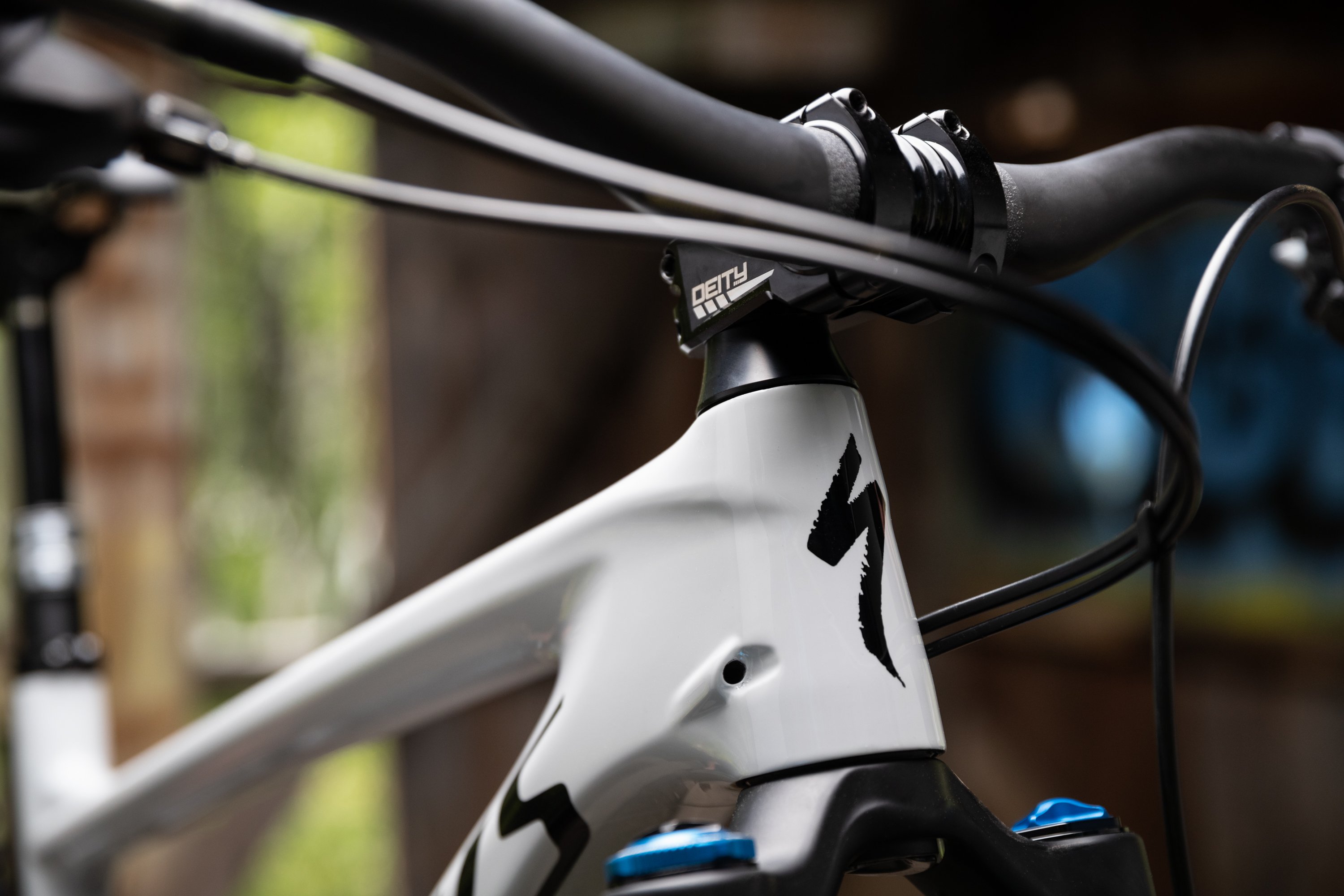 Kinematics
In pursuit of more speed in all situations, Specialized made two key changes to the new Enduro's kinematic design: a more rearward axle path in the first third of the stroke, and a more progressive leverage curve.
The new axle path hopes to strike a balance between promoting momentum in rough terrain and an excessive amount of chain growth and resultant pedal kickback. Ride impressions so far support the idea that they've struck the balance well; in particular with slow, technical climbs or when bombing through chunky sections, I haven't noticed undue amounts of kickback, and the bike's ability to plow through chunder is impressive.
As for the new leverage curve, the progression is notable but even more so is the sensitivity off the top. Set up your sag to ~28% and give it a sit, and you're met with a reassuring squish which translates to good grip on the trail that only gets better as you cycle deeper into the stroke. Get into big hit territory and the suspension engulfs you like a catcher's mitt: solid but composed progression that doesn't feel like it came up as a surprise. It feels like a big bike should: distinguishable from one with less travel, with more support and a little less snap.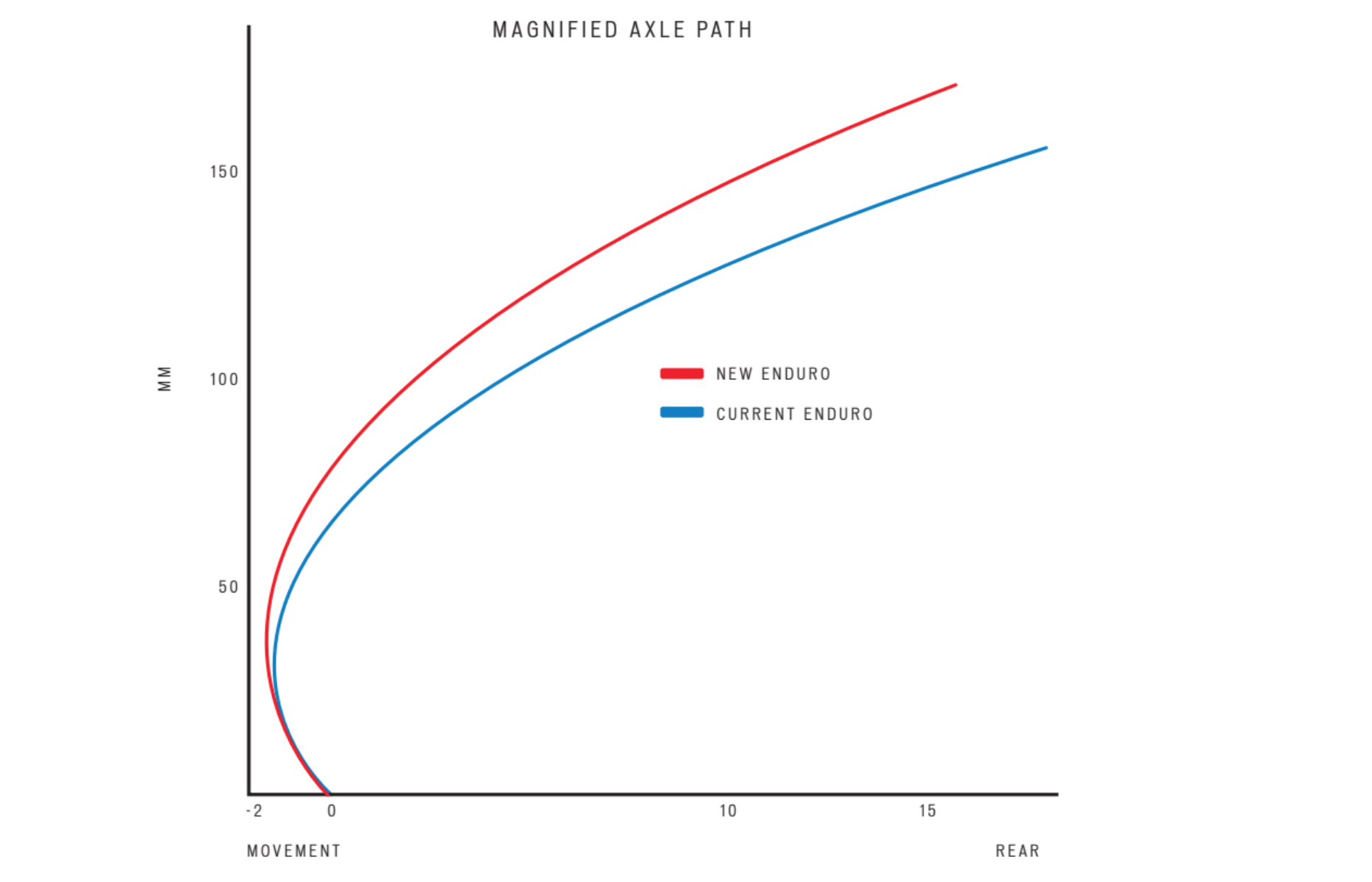 Geometry
As with the Demo and Stumpjumper EVO, Specialized gave the new Enduro its 'style-specific' or 'S' sizing. Shorter seat tubes and high standover mean riders can choose their frame size according to their preferred reach and wheelbase. Most riders will find a goldilocks size - mine at 6'1 is the S4 which shakes the Enduro's rep for short reach with a 487mm bull's eye - but I rode the S5 in California and, despite the monstrous 511mm reach, got along with it just fine. At 63.9/64.3 (lo/reg bb), the head tube angle is built for speed but allows for control when you're moving slowly or climbing. The rest of the geometry is indicative of the Enduro's intentions, but unlike the Stumpjumper EVO which is too low for certain trails, BB height is a sane 354mm (347 in low mode), while 442mm chainstays and a wheelbase of 1274mm combine nicely to create a ride position that's easy to get used to in the corners but likes to be pushed at speed.
Spec
The S-Works model Enduros I rode at Northstar was loaded for bear:
Fox Float DHX2 Factory shock (custom Rx Trail Tune and EVOL air sleeve) and Float Factory 36 fork with Kashima coating, GRIP2 damper, 44mm offset, Kabolt thru-axle
Shimano XTR 4-piston brakes, 200mm front and 180mm rear rotors
Shimano XTR shifter, derailleur, chain, and 10-51t cassette
SRAM AXS Reverb dropper, 170mm drop (150mm on S2 and S3, 170 on S4 and S5)
Roval Traverse SL 29 Carbon wheels (Roval hubs with DT Swiss 54-tooth star ratchet internals)
Specialized Butcher 29 x 2.6 front / 2.3 rear tires with Grid Trail casing (updated Butcher tread pattern and a new, thicker-than Grid casing - new tires to be released in late August)
Race Face SixC cranks, threaded BB, 30t chainring
Deity Copperhead stem and Knuckleduster grips
Roval Carbon bar, 800mm, 6 degree upsweep, 8 degree backsweep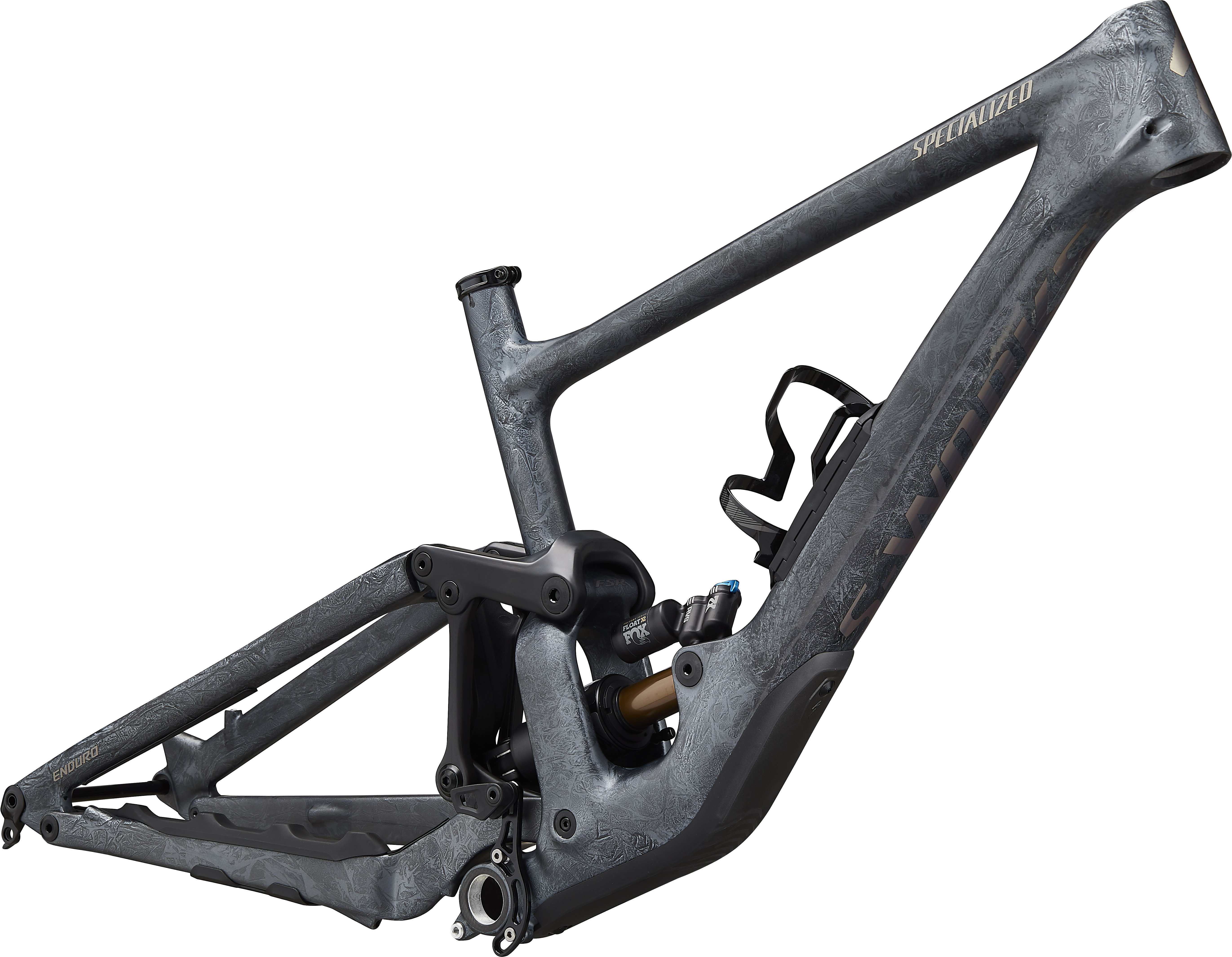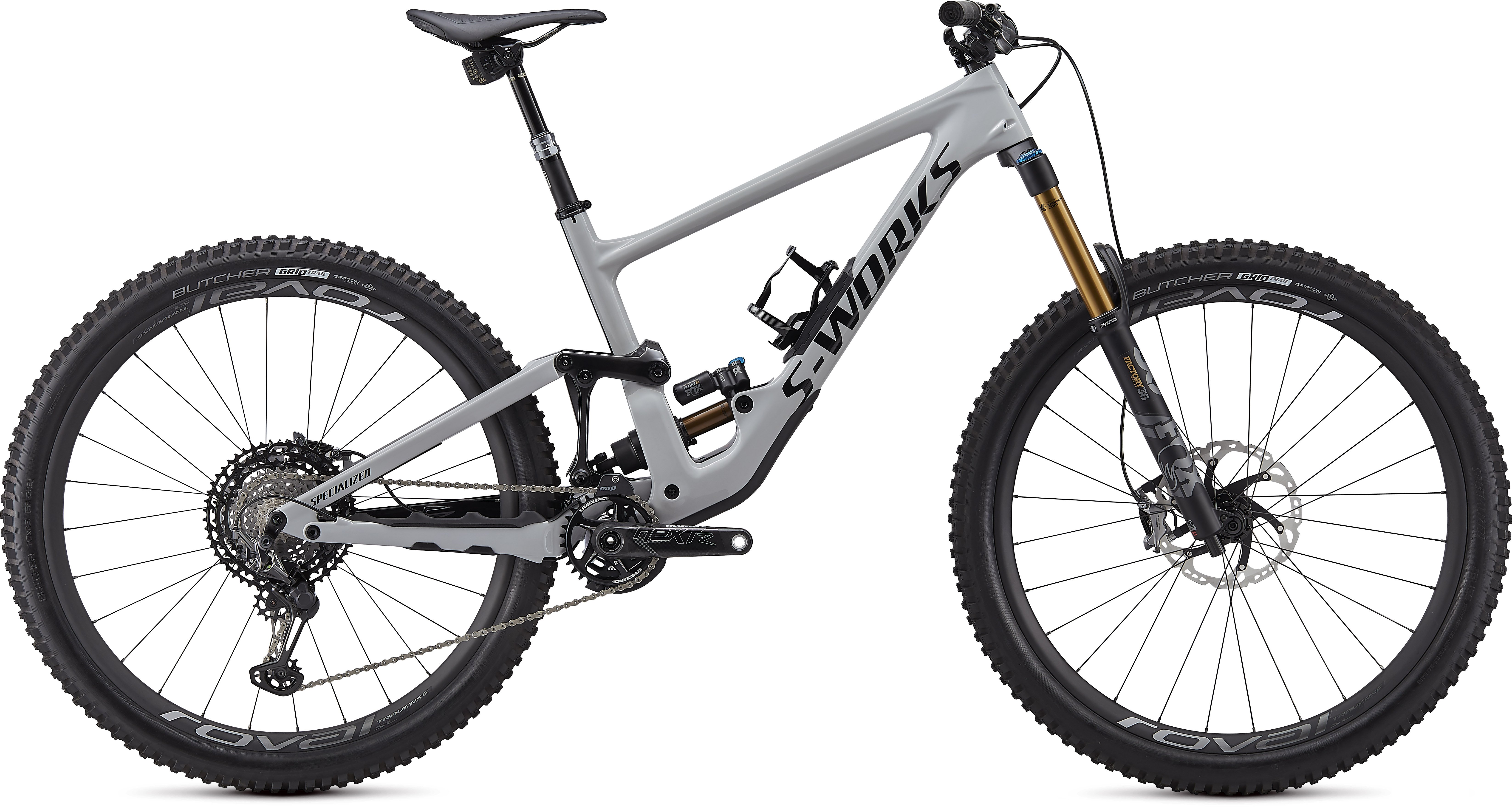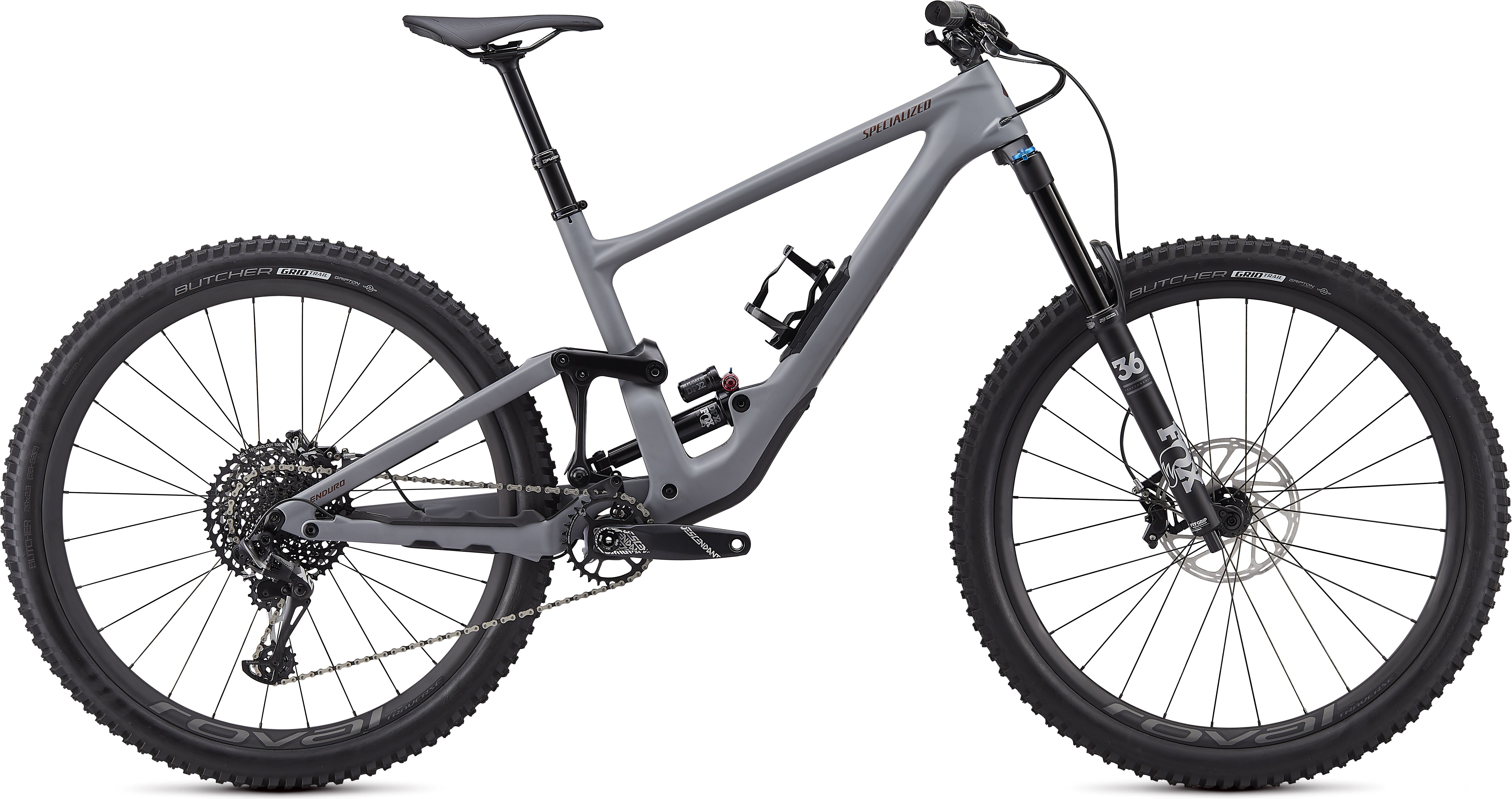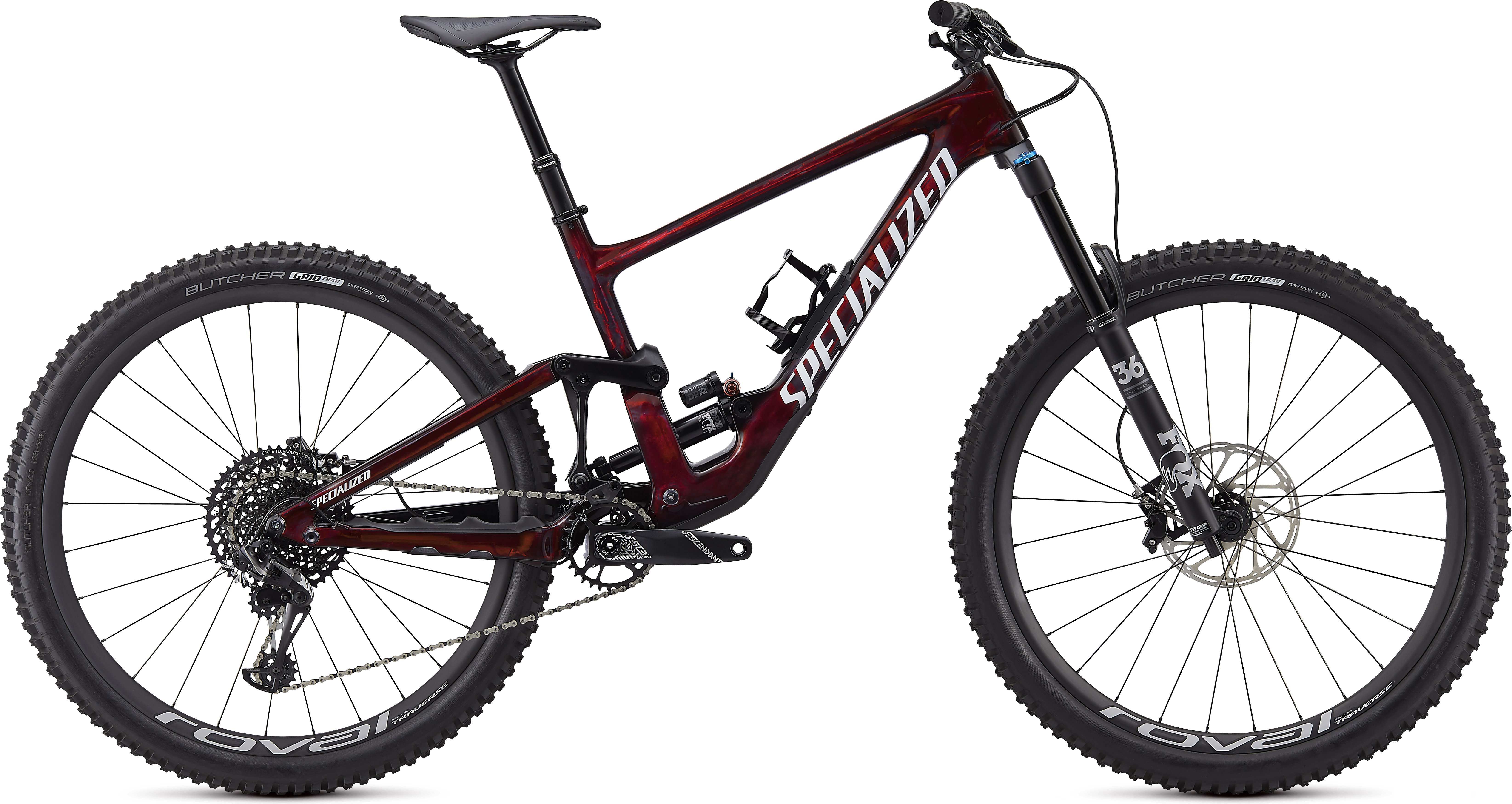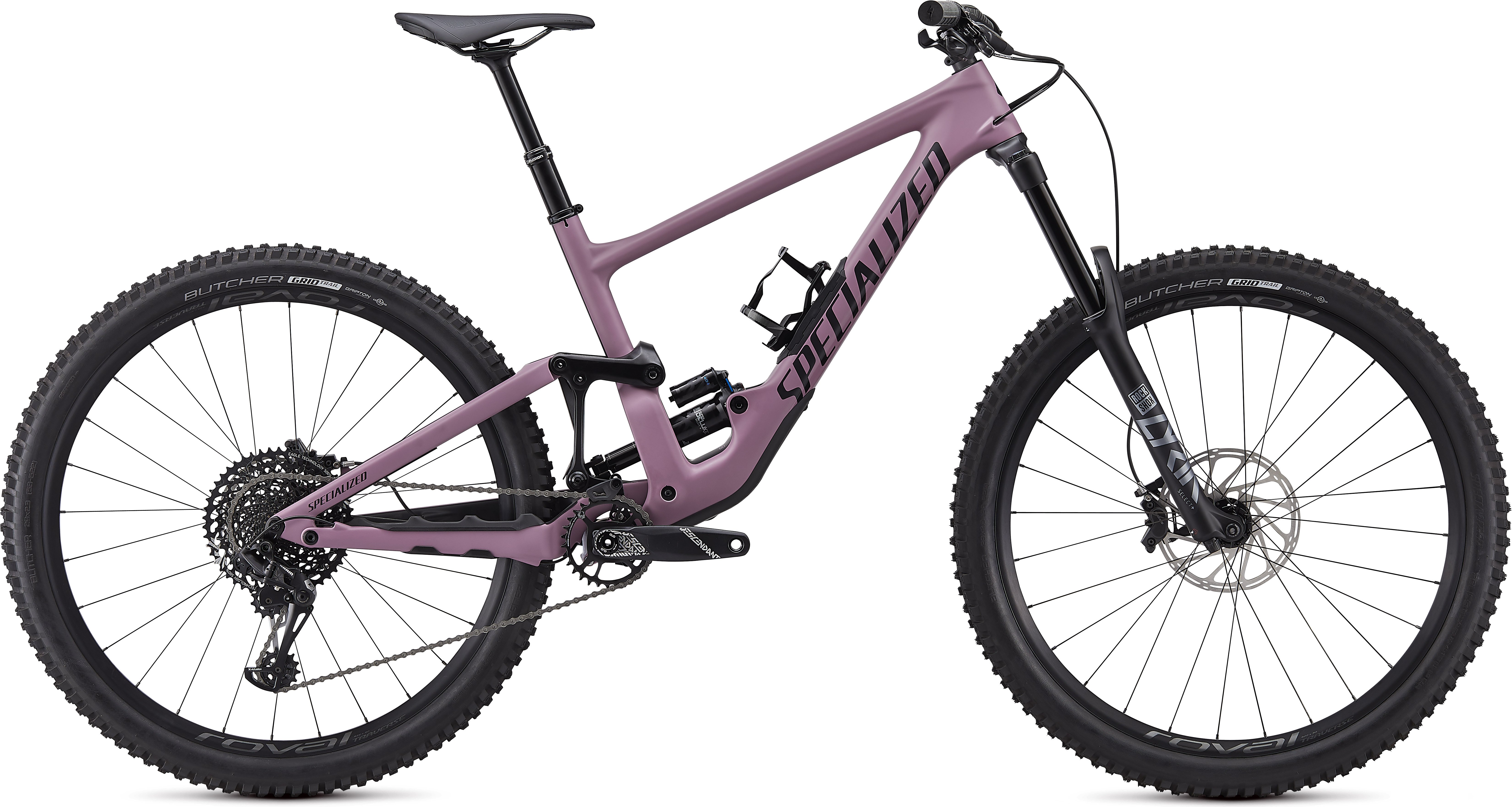 2020 Specialized Enduro Models, Pricing & Availability
ENDURO S-WORKS CARBON 29 - 9,750 USD / 12,499 CAD // available now
ENDURO EXPERT CARBON 29 - 6,550 USD / 8,499 CAD // available end of September 2019
ENDURO ELITE CARBON 29 - 5,310 USD / 6,699 CAD // available end of September 2019
ENDURO COMP CARBON 29 - 4,510 USD / 5,699 CAD // available end of 2019
ENDURO S-WORKS CARBON 29 FRAME - 3,310 USD / x,xxx CAD // available... (waiting on an answer from Spesh Canada)
Riding the 2020 Specialized Enduro
Specialized brought us down to the Northstar Bike Park in Lake Tahoe for the launch. Thunderstorms and a bit of rain made it less dusty than usual, and the bike park was in virginal condition because it hadn't yet opened for the season. After a fire road climb up to the top of the lift, we dropped into Boondocks, which had as much variety on one trail as I can ever remember riding: well-sculpted berms on either side of rock gardens, jumps, drops, sneaky doubles and sniper lines, some slower, technical stuff, and some flat-out speed with two fallaway senders onto long slopes to take you right back to the bottom of the lift. I would be surprised if it wasn't used for the upcoming EWS Northstar California. I think I put in 6 laps of it. Maybe 8, I don't know, but it was incredibly fun and a good test for the bike.
I was on the S5, so the bike felt big, but on the bike park trails we rode it was fine other than a particular down sloping left into a double where I felt the front end shoving towards the outside every time (this has not been an issue with the S4 tester Specialized sent us, which fits me better). With an initial suppleness off the top that screams DH bike, it settles in quickly and is plenty supportive. It's noticeably progressive after the first third but there's 170mm at play so it ramps up in a reassuring, predictable way on big or successive hits. It rides like a big bike - so add speed or trail angle in order to get it to dance - but the weight bias is balanced as long as you rock your weight in the corners from front to back, as the wheelbase would indicate.
On subsequent rides on the North Shore and in Whistler, I've found it to be equal to every task, the only limiting factor has been the rider as I adjust to the bike and get the Float DHX2 dialed in. Using 30% sag and Specialized's recommended settings with a few tweaks in either direction* has been working, but I haven't got it just right for chunky steeps yet. But every time I get aggressive with it, I'm met with composure, predictability, a ride feel that suggest Specialized tuned the stiffness well, and a feeling that I can mob those big wheels over just about anything. It gets up in the air comfortably but you need to work a bit to get it there - similarly changing direction between flat turns at lower speeds is where it feels a bit sluggish, but so is a trophy truck in an s-turn. It's a very comfortable bike to corner, with shit-tons of traction, except when the Butchers meet their match, which is wet roots, where I lost confidence in them quickly - I don't yet know if I'd run 'em in winter on the Shore. In the loose corners in Tahoe they were more comfortable, though.
*LSC/LSR at 10 clicks out, HSC minus 8 and HSR minus 12
Spec-wise, the S-Works is as gucci as it gets, so it should come as no surprise that everything works really, really well: the XTR brakes are standouts, as is the SRAM AXS Reverb, which surprises everybody that tries it with its light actuation and rapid response. XTR shifting is as precise as it damn well better be, but the new Hyperglide+ feature that lets you shift into larger cogs under load is outstanding. No Öhlins anywhere in the lineup, but the Fox's Factory suspension bits were their usual brilliant selves (again, once you zero in on X2 setup). The Race Face SixC cranks are a blingy addition, and in addition to the Reverb, signal a bit of a change in spec philosophy: outside brands are gaining more spec for 2020. The missing Command Post is telling of the fate of that much-maligned component, and a Deity stem...holds a new Roval carbon bar in place. Roval carbon wheels and Specialized Butcher tires remain. I mentioned the tires above, but the wheels have so far done their thing, going around, with no complaint. Those will take more time to evaluate.
The new Enduro is going to make a mark. It's a bike conceived with lofty ambitions and birthed into a family eager for a fresh new face. We'll have a longer term review after we can spend more time on the bike, but the early word is very positive.
More details at specialized.com.