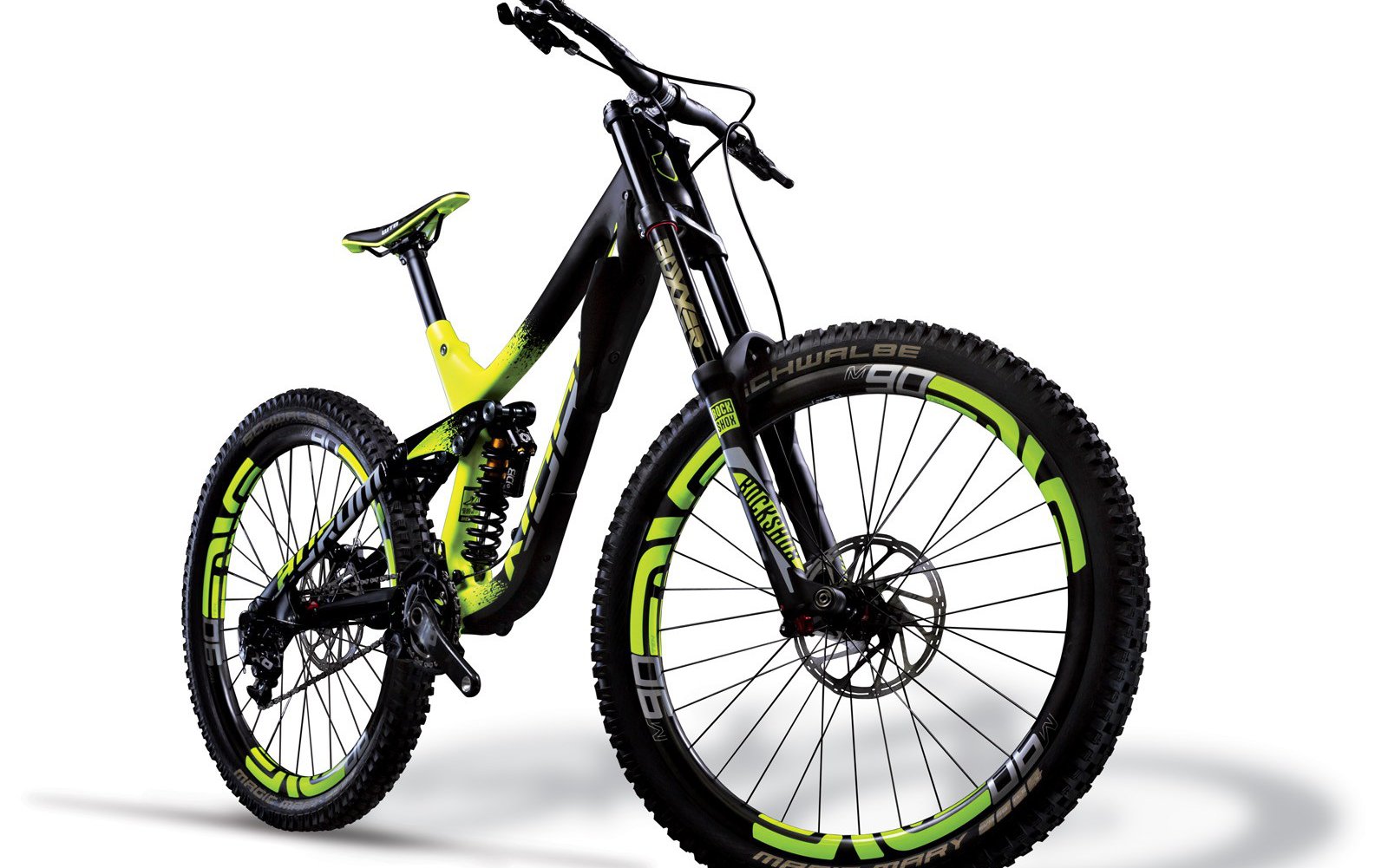 First Impressions: Norco Aurum Carbon 7.1
Sometimes it's so very hard to know where to start when I've been tasked with writing about a bike. Crafting an opening line is vitally important because if I can't enchant and lure you, the reader, into reading beyond the first sentence then I'm wasting everyone's time – obviously I'm not wasting the reader's time because they'll be off to more exciting things, like the watching videos of ladies wrestling in their lingerie or hippos farting, anything that isn't promising to be as dull as a butter knife. So, in an effort to fool people into squandering vital hippopotamus flatulence viewing time I really try to come up with something good to start the piece off with. Something that will dazzle, entertain and is a promise of more goodness to come.
But then I'll settle for something that is just OK.
Or just OK-ish.
I'll stare into the abyss and the blinking cursor will taunt me. Everything goes blank, then I'll think of something, then immediately hate myself for having an idea as vapid as that one. I'll keep scrunching up my eyes and furrowing my brow but sometimes the opener isn't forthcoming. And it's times like this that I'll fall back on a tried and tested (and embarrassingly weak) trick like starting with a witty one-liner, a joke or an observation that on the surface appears to be intensely profound but is actually a rehashed birthday card message or a mangled song lyric.
Other times not even these cheap tricks will seem to fit the occasion so this is what the opening sentence turns into.
Sorry.
So, now that some of the page has been filled with words that have been arranged to form coherent sentences (ignoring the fact that the message within which it utterly inane) and my fingers have begun to strike a rhythm across the keyboard – as much as my two bumbling, lame index fingers can be said to have any rhythm – then we can just get past the usually necessary captivating opening line and straight into the meat and potatoes of this First Impression.
The Norco Aurum. Now in carbon and with slightly bigger wheels and dripping with top notch components. (I noticed that some other reviewers like to use words like 'dripping', so I thought I'd borrow that one seeing as though it conjures up an image of sexy food, and everyone loves sex and food, right?)
The previous incarnation of the Aurum was made from aluminum, had 26″ wheels but had become quite a popular and respected downhill race bike. It helped change the perception of the Canadian brand from a freeride focused company to one that had one eye on the stop watch and the other on high performance engineering.
The Aurum C7.1 retails for $8550 and the carbon frame saves about one pound over the aluminum version. There is an even more expensive version that comes with the same specifications as the model tested but includes the Enve wheelset.
Killer B. 650b DT Swiss EX471 30mm wide wheels that come shod with Schwalbe Magic Mary tires in Super Gravity compound. This is a killer wheelset that should prove to have very reliable hubs and durable rims. And it's no secret that these Schwalbe tires are many people's favourite pattern these days. The Super Gravity casing might not be enough for full downhill duties however, as I found out on the bike's first outing.
Seven gears are provided for by SRAM's downhill specific groupset, X01 DH. Here we see the chain stay pivot of Norco's ART suspension system, which is designed to give the bike a rearward axle path – good for getting the rear wheel out of the way on square edge hits – and also has a progressive leverage ratio curve, but slightly less that the previous Aurum.
The Aurum features what Norco calls Gravity Tune, which simply put means that the rear-centre measurement changes as the front-centre measurements do on different model sizes. For every other bike on the market it's only the front end that actually changes which Norco engineers found to adversely affect the performance of the bike for shorter or larger riders.
Gravity Tune is a novel approach (like I say, no one else is doing this) and on paper it does make sense. But there's one question I have. It seems that still only the front end of varying Aurum frames changes and just the position of the rear triangle pivots relative to the bottom bracket change (the rear end is still the same length on all Aurum sizes, just where they join the front end changes on each size), so does this affect the characteristics of the suspension across the size spectrum? I won't be able to find out because I've only got this one size, but I'd love to have my mind put as ease about this subject.
"Sure, you can adjust this shock in many, many different ways to get the precise feel you want, but just like going shopping in huge grocery stores, I'm paralyzed by choice."
Some people love the Cane Creek Double Barrel, while others aren't so enamoured by it. I'm sort of in the latter camp because I've had great experiences on bikes with this shock and not so great experiences. What it comes down to is the sheer amount of adjustability. Sure, you can adjust this shock in many, many different ways to get the precise feel you want, but just like going shopping in huge grocery stores, I'm paralyzed by choice. There's so many ways to make this shock feel great, but there's just as many ways to make it feel not so great. And it's fantastic if you have all the time in the world to dial it in (or the nerdy inclination to constantly fettle) but I like bikes that come dialed from the brand with their precise settings but also a little leeway to change according to the conditions and rider preferences. The other thing is that I usually find that by the time I've found the optimum for this shock, the conditions have changed (summer turns into fall and so the fast rolling dust turns to sticky traction velcro) and it requires a little more tuning. This shock is great for people who love to question everything and think they know better than the experts and pros, but I'm a simple guy and I appreciate being given a shock that's as close to the best that the brand's best test riders could get it to.
This is very cool. All external cables that have been sensibly routed on the topside of the downtube (thank you Norco! Why can't everyone do it this way?), integrated fork bumpers that also double up as a upper downtube protector (shuttle bumper), a lower downtube protector for impact resistance and a removable fender that looks like a cobra to fend off spray from the front wheel. It's the little things that make all the difference and it's obvious Norco cares about how bikes are used and abused in the real world. Great job.
There's been lots of thought for the spec on this bike. The colour matched WTB High Tail DH specific saddle is a nice touch. The saddle features a savage cut out on the rear end, perhaps for reducing tire and saddle contact for those that run their seat slammed. I did find that if you drive your guts (or lower anatomy) into the back of this saddle then it really hurts, more so than a regular shaped saddle. The integrated seat clamp (not shown) in the frame is another really nice touch.
I'll be finding out if this bike makes me feel like a charger over the coming months. With a Boxxer World Cup fork up front (a personal favorite for front end duties) I'll be pointing this at all the wrong lines and mistimed root bumps as I seem to be able to finding myself doing these days.
Check back later in the fall for a full run down of where the Aurum took me and how it made me feel.
---
How does the Aurum make you feel?