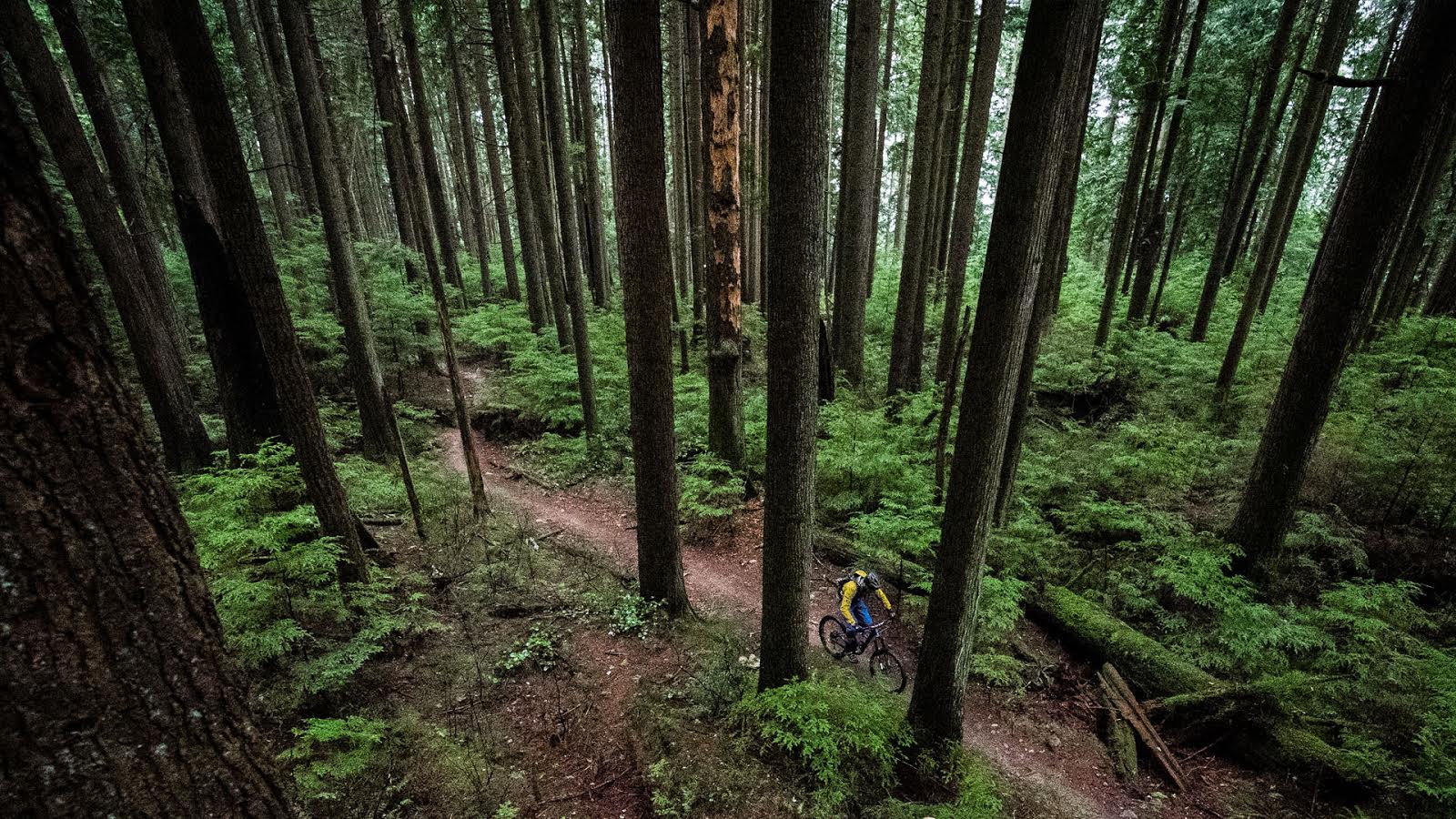 2015 Trek Slash 9.8 First Impressions
I spent a solid year on a 2012 Trek Slash 9 and put several thousand kilometers of trail under its tires in pretty well every corner of British Columbia. I loved its angles and the descending prowess its 160mm chassis provided – but as a new crop of lighter weight and capable carbon bikes started to hit the market my eyes began to wander. The Slash 9 ticked most boxes but at 32bs it was a bit of slug to pedal on the all day missions we seek.
I've been pestered Andrew Shandro for the last two years about how Trek needs to build a carbon Slash because I figured it would be ultimate trail and funduro weapon. Trek had already developed the alloy Slash 27.5 for 2014 but the sudden rise of 27.5 delayed the carbon project until this year. We saw some Trek factory riders like Rene Wildhaber riding a carbon 27.5 Slash in the EWS this year and at the end of the summer Trek unveiled their new line of carbon 27.5″ wheeled fun machines to the public.
Trek had a proven an effective Slash chassis but the decision was made to rebuild it from the ground up – carrying only the name over. Here is the quick and dirty on the all-new Trek Slash 9.8 which will be getting a full and proper shake down over the winter.
Pricing is reasonable vs the competition with a MSRP of $5769 USD or $6399 in Canada.
Aesthetics are pleasing and the Slash 9.8 looks like a trail weapon fresh out of the box. Some of the house brand parts are less eye-catching but I'll give them a fair shake to see how they perform. Climbing has impressed me early on but descending prowess has really caught my attention . I have a feeling that I'll be picking the loam from my shit eating grin all winter. After all putting test miles in with Seb Kemp means the feces will be flying.