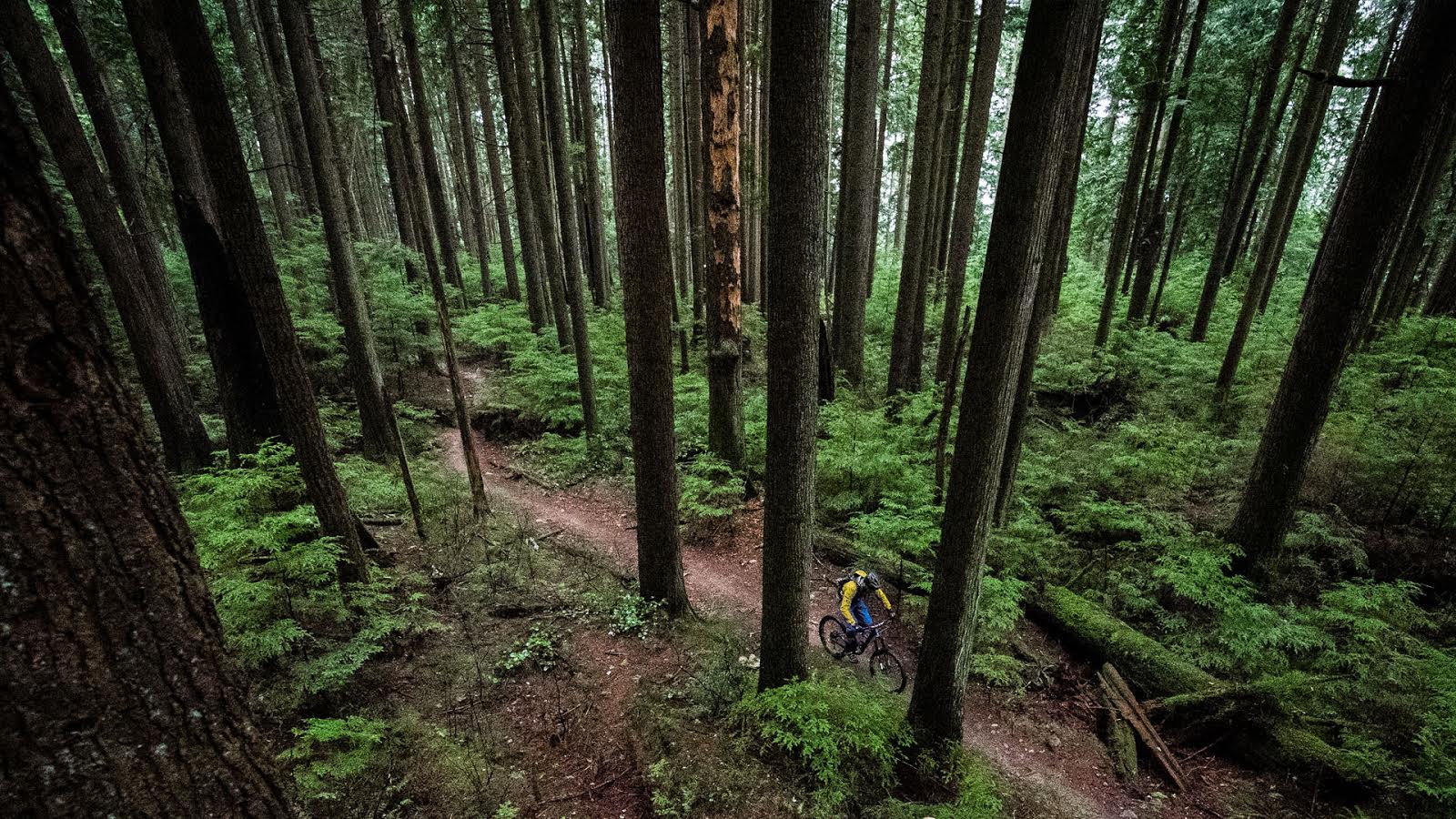 Fatness Goals

Remember I'm pullin' for ya–we're all in this together." – Red Green
Snowmageddon
It's snowing again. Snowmageddon 2.0 on the wet-coast this winter for those keeping track. Traffic is snarled. Car insurance rates will definitely be going up next year. With bald-tired-BMWs drifting everywhere in North Vancouver, I've been running fewer errands by bike. All in all it is wreaking havoc on my preseason fatness goals.

Understand the POWER of 20 minutes of movement – especially if you spend your day at a desk. If you have access to a gym, cardio equipment, stairs, a Yoga mat, the great outdoors etc just a little simple activity – cardio and/or strength – will add to the quality of your ride." – BONDtraining
Those of us who rely on year round mountain biking for our physical and mental fitness are back trying to get our fix riding in the snow on regular bikes. It can be exhausting but I'm proof positive it doesn't make up for the usual winter of regular single track.
If this weather occurred regularly I'd own a Fatbike. I could get a lobotomy and ride an indoor trainer through the most inclement weather, but I don't. I really have no excuses. And here I am going into spring 2017 in the worst riding shape I can remember. Time is limited as is my motivation to get 'riding fit' by means other than riding.

Suffering with a Smile

I ain't as good as I once was, But I'm as good once, as I ever was." – Toby Keith
Head down, heart rate up. Lungs and legs on fire. Breathing hard. I'm taunted by the thunderous sound of the 4.8″/4″ rubber on the WOZO as Trevor cruises bow-legged behind me up Old Buck. We'd been pedaling a while but the lack of juice in my legs was still surprising and for the first time over the day I was seriously regretting my choice of bike.
Way, way, back in August 2016 when I was in decent riding shape | Photo: Andrew Major
I drift over to the side of the trail, un-clip, and take a long draw from my water bottle. Smile, Andrew. I love mountain biking. The forest, the trails, the tech, the people. I'm suffering. But I'm not too far off the back. Chalk that up to the magic of muscle memory.

Sometimes it's as easy as getting more out of the exercise you are already doing, when going for a ride, work that little bit harder on the pedal up, work out how long it usually takes you to get to trail X, then try and decrease the amount of time it takes you." – Ozmosis Training
Maybe it was an early Saturday ride after whiskey night. Maybe it was for a mechanical that took way longer than it should have. Maybe they were suffering a similar bout of inactivity. The point is there isn't a rider on the mountain who hasn't waited for their buddies at some point.

Smile. Keep it positive. They'll wait until I catch up. Oh. But that doesn't mean I'll have a chance to catch my breath.
Smile! I shouldn't need to remind myself that I love mountain biking but occasionally – deep, deep, in the no-fitness pain cave – I have to give myself a pep talk | Photo: Dave Smith
Sure, a positive attitude isn't everything. It is a big part of my plan to get back in fighting shape.
Beer & Eats vs Saddle Time

"Pack a snack not lbs. Post ride you're hungry and it's easy to overestimate the amount of calories you've burned. You'll want to eat fast (within an hour so your body can assimilate carbs/protein into the muscle quickly) and having a post ride healthy snack ready is the best way to fuel your body and set yourself up for success on the next ride." – BONDtraining
I know what you're thinking. No. No, I'm not going to suggest cutting back on the craft beer. I'm drinking Yellow Dog "Chew Toy" Porters while writing this piece. I'm not moving to celery either. Or tracking rides: No Garmin, No Rules.

Where does that leave me? The readily apparent answer is I need to ride bikes more. How's that for a cure-all? I'm avoiding the obvious Eddie Merckx and Greg Lemond quotes here but it certainly isn't an original idea.
As much as I love to night ride, the secret to logging way more miles is going to be parking the car as much as possible | Photo: Andrew Major
I really like night riding and my motivation for late nights and early mornings will definitely return once the snow melts. That said, the long miles in the saddle I need aren't going to come from short punchy dad-loops so parking the car as much as possible is going to be the key.
Fatness Goals
Obviously, snow shovel-fit hasn't given me anything and I'm not surrendering beer. Where does that leave me in terms of my pre-season riding fitness? Fatness goals! As soon as the snow melts I have a lot of catching up to do. I asked two local trainers – generally used to dealing with riders more motivated and flexible than myself – for any 'little things' I can change in exchange for HUGE results. Ha.

"Have a short list of trails/trailheads of various lengths that you can hit. If you only have a half hour to ride, then doing 2 hot laps of an easily accessible trail (for me it's Bobsled) will be way more rewarding than getting half way up Old Buck and deciding to turn around because you promised you would be back home in 30." – BONDTraining

"If you are headed up a fire road rather than a trail, do intervals. Drop down a couple of gears and go at a consistently hard pace for say 2-4 minutes, recover, then do it again until you make it to the trail head." – Ozmosis Training
"A little less talk; a little more action. Keep rest segments short and sweet to maximize your ride time and fitness (two minutes is optimum)" – Jason | Photo: Dave Smith
Jason @ BONDTraining and Jaclyn @ Ozmosis both had some simple advice I'll be incorporating. With limited time these days, I find I drive to the trail head a lot more than I used to. But when I'm running ahead of schedule I plan to park farther away and incorporate as much pre-ride road spin as possible.
I'm halfway to having my gear ready to go all the time but with a bit more planning I can be ready to go at a moment's notice and sneak in more rides. At least my commuter bike and trailer are prepped for immediate departure. I'm motivated to ride myself fit(ter). Now if the damn snow will just melt.
---
How do you get in shape for 'the season'?