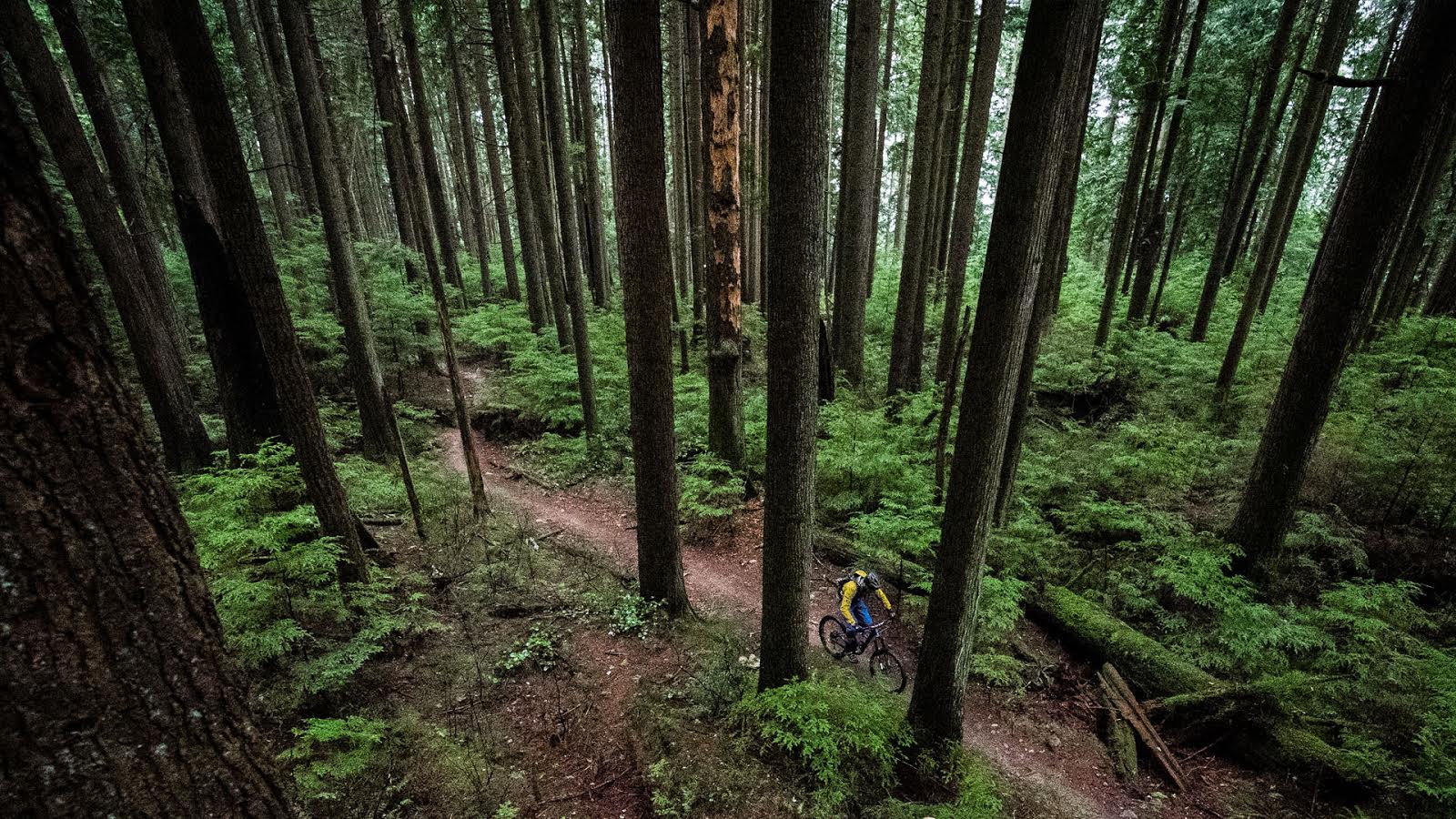 Fatcountry
Bike Co's Pemberton shop has made a lot of dreams come true this winter, lending their fleet of balloon-tired two wheelers out to the Sea to Sky's adrenaline junkies for weekend blasts without traditional gear. NSMB Team rider Paul Stevens recently had the chance to swing a leg over some heavy steel. We've just about got the 2013 NSMB Team riders and sponsors finalized; keep an eye out for that article soon, but for now enjoy Paulo's visit to Fatcountry…
---
Somewhere on the Duffy Lake road, I unloaded a bike from my car with tires so fat that the chainstays taper inwards from front to back. I shone my headlight over this weird machine, wondering what kind of eccentric mind dreams up an idea such as this. Then I realized that it is probably the same kind of person who thinks that riding bikes through the snow to a backcountry ski cabin, in the dark, mid winter, seems like a rational and normal way to have fun. When you put it like that, I guess that makes us just as weird as the bikes we were riding.
We had picked up three fat bikes from Bike Co for our overnight adventure. Throwing a leg over and pedalling around the parking lot, our grins were as wide as the tires we looked down on. These were like circus bikes, or a child's drawing of a bike, surely not something you could actually ride! But as soon as we rolled the tires off the road and onto the snow, it all began to make sense. The mammoth treads float on top of the soft stuff, and suddenly open up a whole new world of opportunity for winter riding.
The access road was pretty well packed in by ski and snowmobile traffic, but there was some soft snow at the end on the way down to the cabin. Feeling confident, we decided to test the limits of the fat bikes. In a foot of powder, we found them pretty quickly Front wheels disappeared, and heavy packs cantilevered us over the bars. We dug ourselves out, and dusted ourselves off in fits of laughter, before rolling down to the cabin to warm up.
We woke as it began to get light outside, and peering out the window, we quickly realized that it was snowing pretty hard."We should probably get moving, eh?""yup"So, knowing the fat bikes' powder capabilities, or lack thereof, we hastily packed up, dusted the snow off the ridiculous sized rubber donuts, and began the descent to the road. With a bit of momentum, the bikes floated surprisingly well, but with a few centimetres of fresh powder, there was definitely no lack of bails on the way down!
Fat bikes are a lot of fun, and for the conditions we have had here recently – a significant lack of fresh snow, but an abundance of stubborn, stale snow that will not melt – they are a hilarious alternative to your every day winter activities.
---
If you rode a fat bike, would you tell your friends about it?