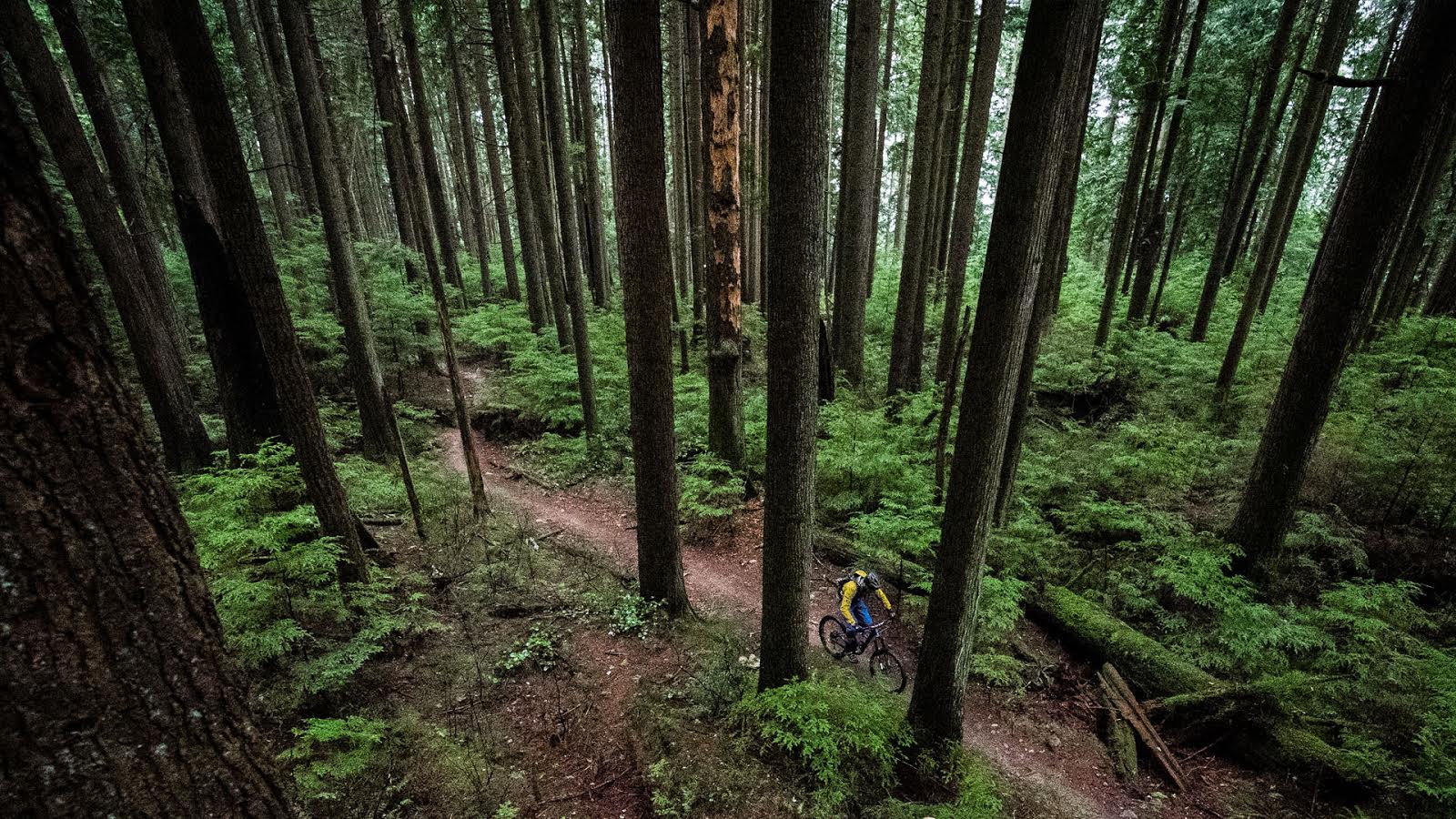 Fat Bikes ARE Mountain Bikes
Fat biking has an identity crisis. A quick glance at the content available portraying Fat Bike use would probably make you wonder if it should be called a snow biking. While riding your fat bike during the winter months certainly has appeal to the year-round cyclist, the use is not limited to on-snow. There are emerging groups using the Fat Bike in sand situations, gaining access to special places via the beach. The bikes can be used nearly anywhere, and for some new riders it can be argued that it's a more stable way to learn how to ride off-road.
According to the International Mountain Biking Association (IMBA) Fat Bike use is Mountain Biking, pure and simple. The fact is, we've been  fat biking since the early days on Mt Tam; the ATB/MTB culture was born from the desire to ride mountains on something more viable than the '10 speeds' available at the time. The difference is we're now talking about 26×4.8 instead of the 26×2.125 'Balloon Tire' of the early Clunker. Though IMBA might admit they have been constantly playing catch up with bike technology and the ever changing places the bikes can take you, there are some hurdles to this new fat experience in the form of access to groomed trails. The snow must be packed or "groomed" to ride on it, and this takes work.
Anyone who has ventured out on a Fat Bike in winter conditions can attest that they are not a powder snow option, nor are they an ice option (unless equipped with studs). Fat biking is very condition dependent, and timing is crucial to having a good experience. Riding on spring or 'late-day' conditions is not recommended, so it's prudent to dress warmly since you're usually going to be out at the coldest time of the day.
Why ride in winter conditions?
For those living in a winter resort community, a fat bike can get you outside when other winter sports' conditions aren't optimal. Backcountry powder skiing is king for locals, and fat biking can provide the yang for its ying. When the pow is flying there's almost no way to ride, but once the conditions deteriorate for backcountry access, you can keep active by jumping on the bike. Also, the fat bike is lower risk for solo missions. Skip lining up a touring partner and planning a route; just jump on the bike and get after it.
For areas that are snow blanketed half the year, fat biking can serve up some sweet winter adrenaline. When you're riding on a snowshoe trail, or a narrowly groomed path through the snow, it's downright hairy. It feels a lot like riding the skinnies of the North Shore, giving you an off season riding rush.
Fat Biking's Challenges
There are currently more opportunities for fat bike use on public lands than we have funds to maintain. While many fat bikers are quick to point out riding options they'd like provided to them by land managers, we need to be thinking about how, and by whom, the trails will be maintained. Land managers are generally sympathetic to Fat Biking; many of those decision makers have seen the rise of mountain biking and they know we are a proactive group to work with. The problems are access to machinery and the funds to keep them running. Those expenses mean it's probably best to embrace the same funding solutions the Nordic community has long since adopted; paid access to trails. It'll take some work to find solutions to fund trail maintenance and overcome the notion of exclusion.
Dependence on snow will greatly limit the sport's growth potential. It puts us in the same position as the ski resort with the need for snowfall or expensive snowmaking. We need to diversify the uses we promote to prevent the sport being contingent on snowfall. The variables we deal with on traditional Nordic trails, like ability to hear other users, the speed variance amongst user groups, legacy users exercising their historic rights, and the fact that we're not the only folks who want access to public land in the winter time, are real obstacles. The idea of adding more overland trails specifically built for fat bikes is not widely popular amongst land managers, especially when considering cost.
The rate at which fat bike equipment is changing is painful for the consumer. There are very few standards and little inter-compatibility. The trend seems to be moving towards a 27+" wheel size, which would leave many 26" owners feeling like they bought an iPhone 5 the day before the six came out. As an industry, we owe it to our customers to try and offer some standards allowing riders to grow with technology and not be alienated by it.
The Future of Fat Biking
Mountain biking began on wide-open fire roads and quickly morphed into a single track obsession. In the same way, it's no surprise that Fat Bikers are looking for something a little more thrilling than basic road riding on snow. Let's face it, it's fun at first, but the increased speeds you can attain on a groomed path in the cold months only serves to amplify the wind chill. What we're all looking for now is a cold rolled, single track experience. Climbing is a great way to build your own heat; the undulating rhythm of single track keeps you focused and warmer than an all out speed spin.
A year-round approach to trail building in areas that get snowfall should be deployed. Build a flow trail for the summer in a way that can make it useable in the wintertime. This allows more people to use the resource for a longer season. Resorts that feature bike parks in the summer can consider maintaining them for Fat Bike use in the winter.
We should look at access to yurts and backcountry huts to create the overnight experiences. We need crowd-sourced trail reports to educate users before they commit to a Fat adventure. We need to avoid looking down our nose at low cost Fat Bikes or new users. The feeling of belonging and acceptance fuelled mountain biking's growth in the early days. Embrace your fellow fat biker and make them feel part of something bigger; don't be a new school bike snob.
This piece appeared in a slightly different form on the Verde PR Blog.
---
Adrian's got the path to ultra fat nirvana all figured out. Did he miss anything?