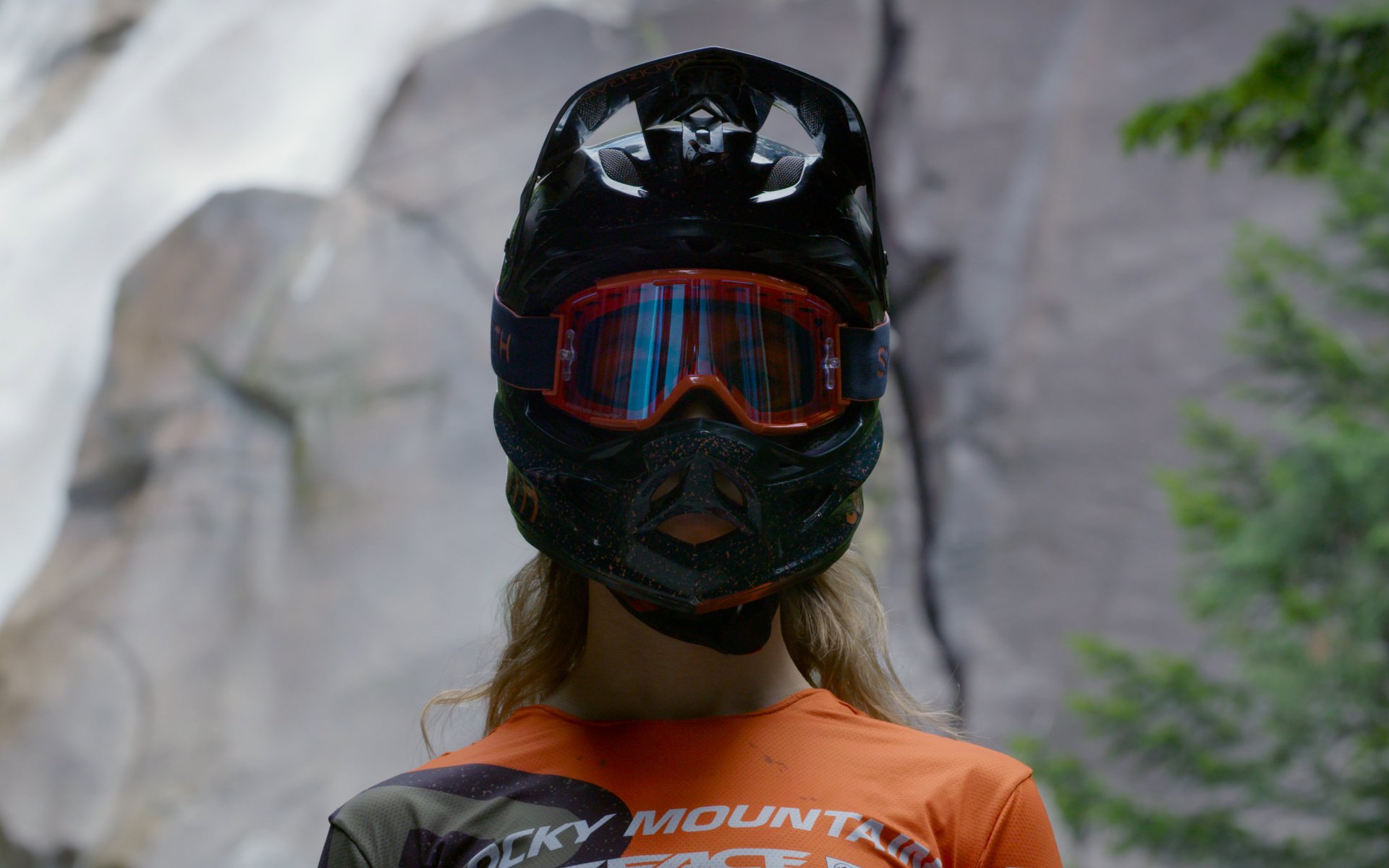 DOCUMENTARY
On Falling: MTB doc shines light on Canadian women
If you're tired of the all-too-familiar style of the typical MTB biopic, Josephine Anderson's On Falling is a refreshing antidote. Today marks the online release of the film, in conjunction with The New Yorker Documentary*, a notable high water mark for our sport, but especially for the three already accomplished athletes - all women - featured in the film.
*World Premiere was at the 2020 Tribeca Film Festival
On Falling features EWS stars Andréane Lanthier Nadeau (ALN) and Miranda Miller, plus pro rider and Olympic ski cross silver medallist Brittany Phelan. We are given an intimate, almost dreamy gateway into the three athletes' lives and thoughts on risk and their relationship with it, as well as what can go wrong when everything changes in the blink of an eye. Its contemplative tone treats the athletes and their thoughts with reverence and respect. Anderson, a Vancouver resident, has done a masterful job with her film, and the team she assembled to deliver her vision was almost entirely composed of women (readers will recognize the name Scott Secco, who handled camera operating duties, but the DoP was Claire Sanford).
Let's take a moment to appreciate all of this. An up and coming female filmmaker from Vancouver decided to shine a light on the perplexing relationship that elite mountain bikers have with risk and crashing. She had no shortage of female subjects to choose from - as any rider in the Sea-to-Sky knows - but Miller (2017 World DH Champion), Lanthier Nadeau (3rd overall in the Enduro World Series in 2019), and Phelan (2018 Olympic ski-cross silver medallist and pro mountain bike racer in her 'off-season') represent as elite a set of subjects as you could hope to find.
In a time when we need and want more representation of female riders and creators, in a sport that desperately needs it, On Falling delivers in grand fashion.