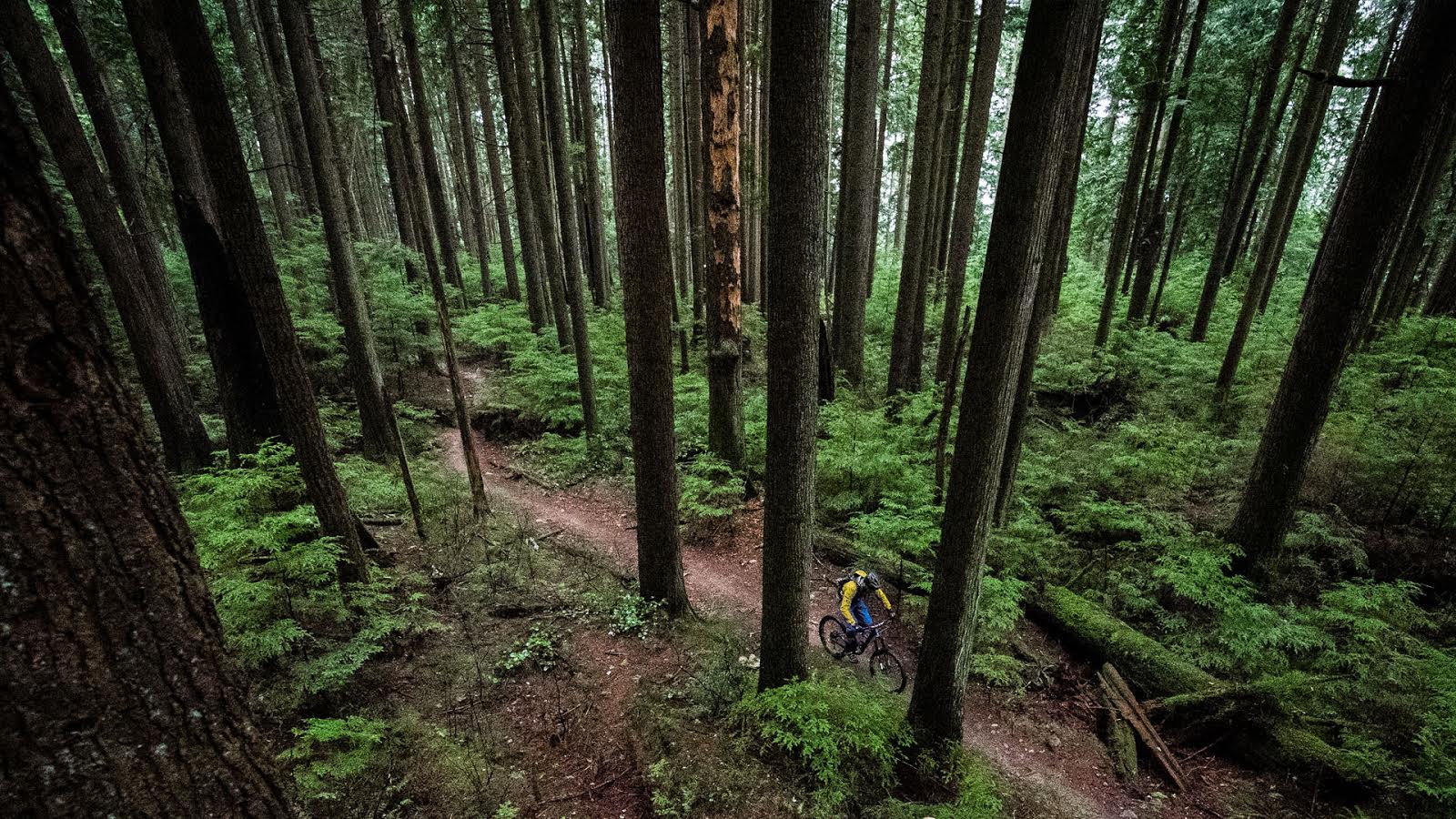 Fabric XL Grips, Scoop Saddle, & Cageless Bottle
Fabric
Fabric is a relatively new player in the contact point and accessory market whose mission statement is to "use innovative design, pioneering techniques and fresh thinking to create unique and world first cycling products." It sounds grand but in my limited experience their most mundane products, namely saddles and grips, are their most exemplary. Here I am looking back on a summer riding the Fabric XL grips, Scoop saddle, and Cageless water bottle system.
I think it bears noting that they are a division of Cycling Sports Group (CSG); home to Cannondale, GT, Sombrio, and Sugoi among other brands. While OE spec on CSG bikes is a given, it is impressive how many non-CSG companies are equipping their saddles as standard.
Fabric XL grips
The Fabric XL grips are about 31mm in diameter, and a generous 143mm long. They offer a great mix of comfort, support, and traction compared to other grips with similar diameters.
I generally wrap my lever pullers in a pair of gloves before heading downhill, but the comfort and barehanded grip for climbing and light descents is fantastic and the shape with a thin set of gloves is great. I'm definitely in no hurry to take them off my bike.
Speaking of taking them on/off a bike. I was surprised, pleasantly that is, how tight the Fabric grips slide onto a bar even with no tension on the clamp. No tools or excessive elbow grease was required, but the friction definitely assists the single inboard clamp in holding the grips in place.
The dual-form grip, with the comfortable logo on top and more textured lower, also seems to be wearing better than most grips I've used recently so check the box for value-via-longevity as well. They are definitely a bit slippery-when-wet if you're riding bare handed.
What Would I Change?
With apologies to Tenacious-D: these are not the greatest grips in the world. No. But they have attributes.
What is the best grip in the world? Okay, obviously it's a matter of opinion. If it's me then I'm combining traits from my three favourite hand holds. The width and pattern of the Sensus Swayze lock-on, the magical better-every-ride compound of  Renthal's Kevlar grips,  and the tight handlebar tolerance (semi friction fit) and hidden single clamp of the Fabric grips to make my perfect perches.
Yes, that's being persnickety to the point of obstinance. Sorry. If we're talking about grips that are available on market? The Fabric XL (~$35 CAD) is a great grip whether you ride sans gloves or with your meat hooks covered.
Fabric Scoop Carbon Saddle
Starting out on the 'personal preference' front, I found the shape and padding of the Fabric Scoop Carbon saddle to be very comfortable. I did run the saddle slightly rearward compared to others but it has an appreciably long usable rail clamp length. For a rider trying to find a happy place with zero-offset posts and steep seat angles, it's a great option.
As a point of comparison I usually run the Chromag Moon, the Fizik Gobi XM, and – with the right pair of shorts – the SDG Ti-Fly. I would suggest that the shape and padding of the Scoop are a bit more comfort minded than the other saddles I've mentioned but if your eyes read "Chromag Moon" or "Gobi XM" and your brain screamed "ASS HATCHET!!!" then the Scoop is not for you.
This carbon rail & nylon base version is a stiff saddle. A STIFF saddle. The full carbon option ($290 CAD) must be an experience. Once I moved the Scoop over to a full suspension bike, from my hardtail, saddle flex was more of an issue for my wallet than my rear end but I never truly came to love it.
In comparison the Ti-railed version of the Scoop on the Intense Primer I have been riding is awesome. Half the money ($100 CAD vs. $190 CAD) and notably more comfortable over a long ride.
Fabric Cageless Water Bottle
I have to think that beginning a product review with the words 'in all fairness' generally foreshadows an ugly conclusion. That's certainly the case here.
In all fairness to Fabric, their Cageless water bottle system absolutely lives up to the three product claims they highlight on their website. It's "ultra lightweight". It's "inexpensive" ($20 CAD). And there's "no more ugly cage". Being a cynical jerk by nature I will now point out that bottle retention and on-the-fly usability are not on that list.
With some practice I was able to remove, drink, and replace the Fabric bottle in its anchors while moving in most situations where I would normally be able to drink from a bottle. This became progressively more difficult as I cranked down the anchors to expand the interface with the bottle in an effort to keep the bottle from ejecting.
After the first mountain bike experience with the Fabric system I moved it over to my toddler puller, commuter, etc, bike and as rowdy as one can get pulling a Thule/Chariot trailer on gravel fire-roads and light trails I've managed to ditch the bottle again since then.
Buy a King Cage
I actually cannot remember the last time I lost a bottle from my cage under any circumstance including crashing. Over sixteen years ago my aunt Trish presented me with a King Ti Cage and I've never looked back – for a missing bottle. I know, we should all be so lucky. The stainless steel version of the King Cage kicks ass too and it's under $20 (USD) so really there is no excuse to buy anything else.
But wait, a King stainless steel cage doesn't include a bottle? Who cares. In lieu of a spout, the Fabric bottle itself has a massive mud-catching basin where the water comes out. If you ride anywhere mucky the self-ejecting feature may actually be a bonus. Better to be a bit dehydrated ripping it up on the trail than a lot dehydrated ripping it up at home.
The Fabric XL grips are great and the Scoop saddle is good. Actually, the Scoop saddle is great with Ti rails instead of carbon at half the price. I'll take a definite pass on the "Revolutionary" water bottle system.
Fabric has a lot of interesting products and "fresh thinking" is a major design goal, so I'm very interested to see what else they come up with.
---
Two out of three ain't bad, right?