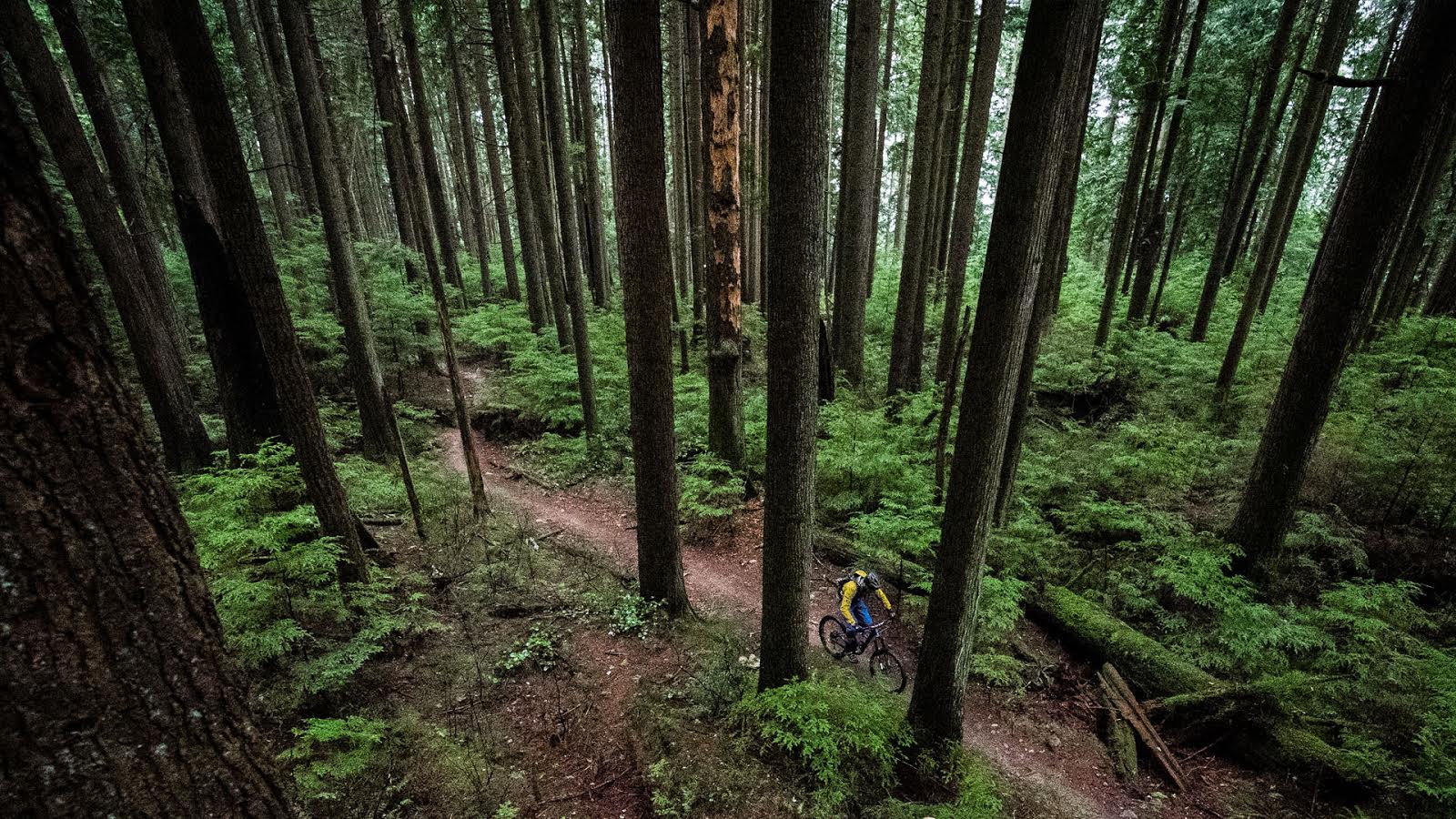 Expresso: Wrapping Up TAP 2012

  Pretty sure this photo has to be from last year. If Barack made his way down Expresso today, his tune would be different.
Sunday, November 18th marked the last TAP trail day of the 2012 season for the NSMB crew supported by RockShox. Over the season, we double-TAPped Expresso, laying down a total of 12 trail days with MEC doing their own share on the new alignment.
Digger's vision led the way for Expresso's new alignment, a more sustainable take on a classic line down Fromme. Even with two solid crews working on Expresso, however, Digger has spent countless hours working on the trail on his own time, making sure every last rock is perfectly placed and covered in solid gold.
Under Digger and Jerry Willows' guidance, we regularly headed up the hill with 25-30 willing workers for our TAP days, and completed huge sections in a short time. It's amazing what a focused crew can accomplish, and we really would like to thank each and every one of you who came out to one of our trail days this year.
Thanks for joining us on the ride – here's to another great year in 2013.

  New alignment, but still that classic Shore vibe.

  Cheap air.

  When we were digging this section on the last trail day, an underground stream surfaced. Digger's solution is elegant and fun to ride.

  Jumps and turns, a good combination.

  From there the trail heads down to a rock drop for which we laid the ground work on this last TAP day.

  Digger has plans in the works, and he says we should be able to experience the new work very soon.

  Clear the zone…

  Get the fire line rolling…

  And lay in the rock ballast.

  You can definitely build trail without laying so much rock, but with a huge crew, we are able to up both the quality and the quantity of our work. A solid bed of rock will ensure a sustainable section of trail for years to come.

  Some rock work jobs go beyond laying a ballast for the gold-topped trail. Here Jason helps place some key stones in a wet spot that we needed to build up above. 

  While Morgan Goldie digs out organic just below…

  And the little dude takes a break from eating shovels full of dirt.

  Trail days are a good place to catch up with old friends.

  Some of those old friends being the comforting fog-shrouded pillars.

  But inevitably the work must go on.

  Putting them to work early.

  Trail running design nerds wear weird outfits to trail days, but their enthusiasm is appreciated.

  Hey Neighbour film crew.

  K. Short imported for the laughs.

  A visit from the Wood-gnome.

  The view from a future feature…

  Digger holds court over a huge slab of granite.

  Ready for gold!

  The impact zone up above.

  We had an astounding number of people out to this last trail day – 40+ for sure – thanks all!

  Whistle while you work…

  Once again, the many hands principle.

  Ultra-Jerry.

  Lunchtime is always done right at our trail days, with the NSMBA's BBQ and grillmaster Pete on the tongs.

  Tacomas get priority parking up here.

  Mark Matthews and Matt Dennison, in complementing black and green.

  Cam McRae and Pete Roggeman doling out draw prizes.

  Cameron proved that entering often ups your odds. He came to 5 of our 6 TAP days this year, and walked away with the RockShox Argyle in the big draw. 

  Pete Roggey, swag dealer.

  Stoked Rachid. And in the foreground, me stealing more bacon.

  Bacon numbers depleting.

  Only one thing to do!

  Matt's new invention, the umbrella mount. Red and green not coincidental.

  But all good BBQ's must come to an end, and we must trudge down the trail to finish off our work.

 Adding gold to a tough section with multiple invisible culverts.

  Cameron packing down some gold around a future culvert.

  That mineral ribbon.

  The last corner of the new section golded up before dropping you back on to the old line.

  Close to a finished product on the rock drop at the beginning of our trail day's section. A successful day on the trails!

  The end of a good trail day, but not the end of our work on Expresso…
---
Have you ridden the new work on Expresso? Liking that flow or do you prefer the old creek bed? Comments welcomed below…