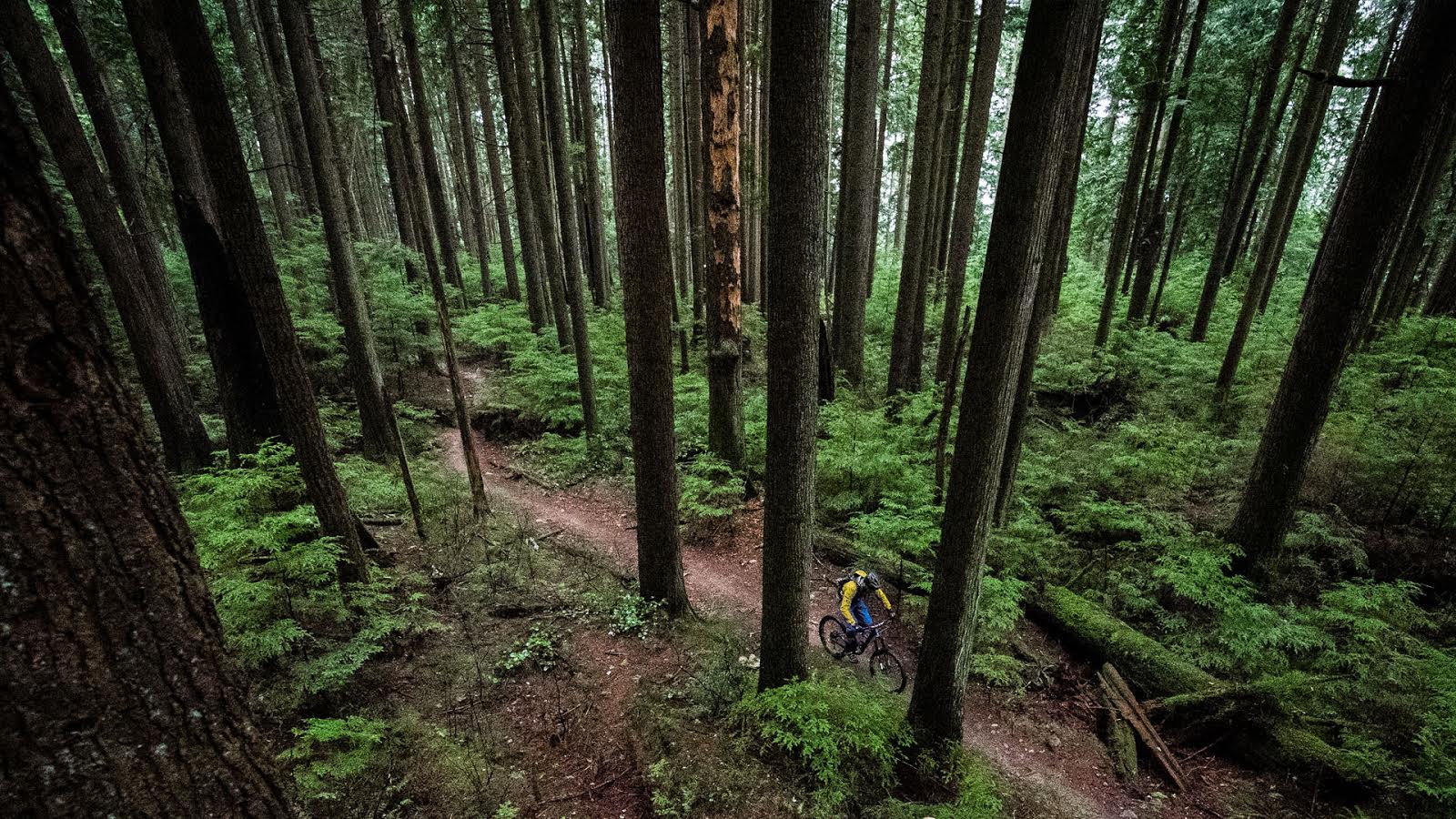 Expresso Trail Day: Sunday, May 11th
This Sunday, May 11th, NSMB's work is continuing on Expresso. After two years of hard work on one of Mt. Fromme's classic lines, the end is in sight and we have a final push ahead of us to get it ready for the big time: on June 29th, Expresso will be one of the featured trails during the return of the BC Bike Race to North Vancouver for the first time in four years. In addition to long time TAP partner Rock Shox we're also getting some support from Toyota BC this year. In fact, they're going to be quarterbacking the all-important lunch breaks for us this year.
As usual, we'll have swag from the NSMB Store, and RockShox, so no one goes home empty-handed. To make it even sweeter, Rock Shox have ponied up a Reverb seat post to be given away on each of our trail days. Also, each time you come and spend the day putting shovel into dirt, you'll be entered to win a Rock Shox Pike, which will be given away this Fall during our last trail day of the year. Toyota have made the first three trail days a bit more enticing by providing a Brinkmann 4-burner gas grill as a prize: you are entered once for each of the first three trail days you attend, and we'll be giving it away in June so you'll have plenty of grill time left this Summer.
When: Sunday May 11th @ 9:00 am. Facebook event HERE.
Where: The day starts and ends at the Trailhead located at Dempsey Rd. and Braemar Rd East. Map HERE. Please park on the North side of the street below the trailhead parking lot so we minimize interference with residents' street parking in the area. At our meeting point we'll have Coffee from Cowboy Coffee/Bean Around the World and some breakfast goodies.
What to bring: Bring some water to drink in your own container (we will not be providing bottled water) and/or a coffee mug if you'll want to bring one for the trail. Work gloves are provided but feel free to bring your own. Appropriate footwear and clothes to keep you warm and dry while you work.
Lunch: Lunch will be provided. Let us know if you are coming and have special meal requirements. We aim to please.
Experience necessary: None. If you are new to trail work we'll have lots of experienced builders there keen to show you the ropes.
Time commitment: That is up to you. If you'd like to ride up to meet us and work for a few hours part way through the day we'd be stoked to see you. If you can stay for the whole trail day, that is much appreciated. We generally wrap before 3:00.
Our sentiments haven't changed since Cam wrote this piece last year. We've been stoked to be a part of the rebirth of Expresso and we couldn't have done it without our solid crew of volunteers. For a great visual recap of our 2012 work, check out Jerry Willows' photo set HERE and another set from Morgan Taylor and Jerry Willows HERE.
And if the photo sets weren't enough, catch Stephen Matthews, Paul Stevens, and Trevor Hansen ride the new Expresso in video from Matt Dennison:
---
We hope you can join us on Sunday, May 11th for some digging, hauling, water diverting, and of course lunch and good times. No experience is necessary and you might just walk away with something other than the guaranteed trail karma. Questions or comments welcome below…