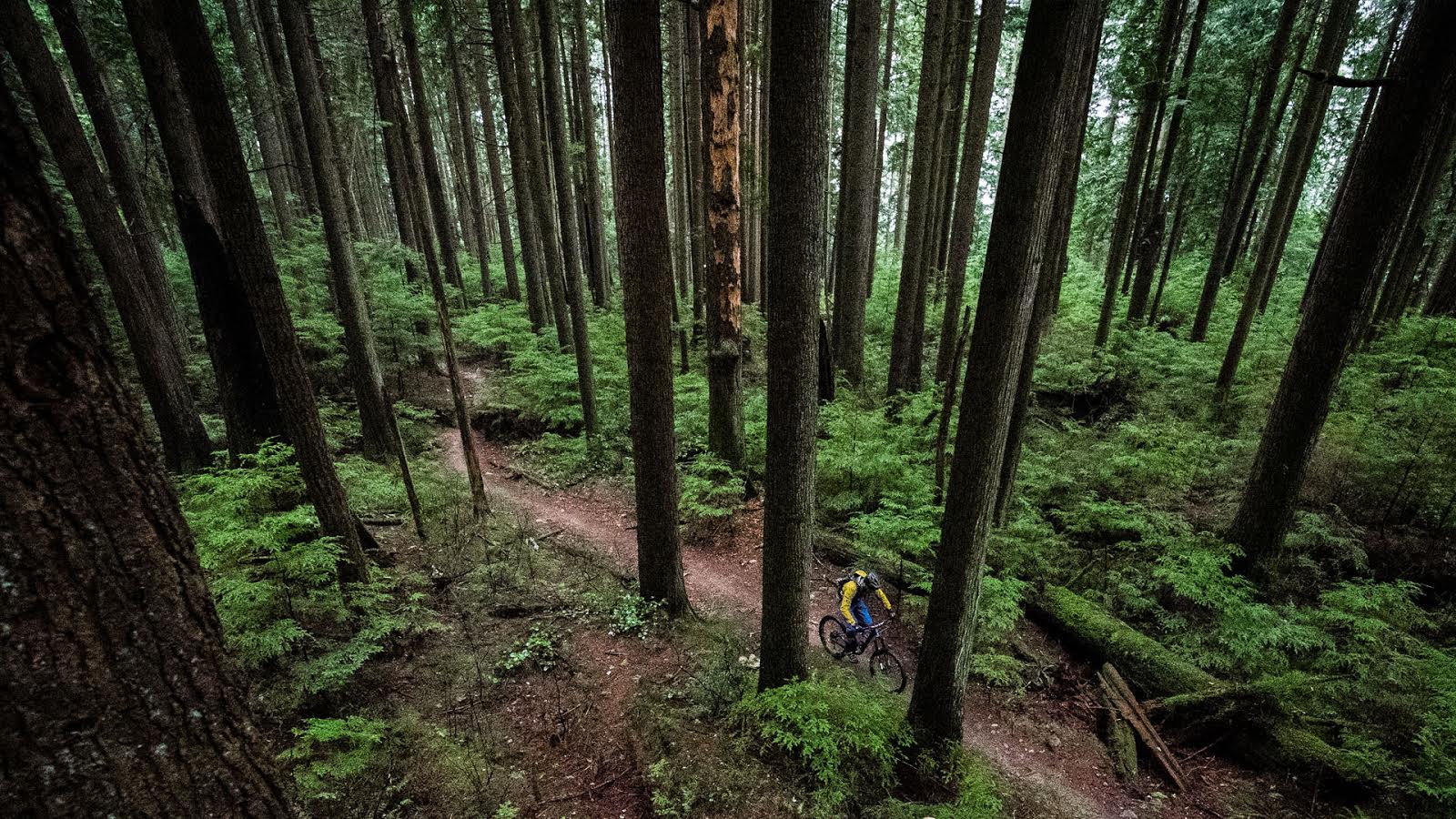 Expresso Rebuild: Year Two
Despite the name we knew Expresso wasn't going to be a quick fix. It had descended into unkempt nastiness and our goal was a ribbon of  bermy, golden bliss. With Digger at the helm we had no choice but to build to his lofty standard. Last year's re-routes were a little busted up by fallen trees but most of our labour, and that of our MEC partners, survived the winter unscathed. It was time to rejoin the old line and rehab the creek bed it had become.
So it was a day of hauling rock, sinking culverts and tamping down golden soil. A solid turnout helped raise our weather-dampened spirits and by lunch the old trail was looking a lot like new trail. Expresso is beginning to resemble a downhill pump track – but if that's not your cuppa the old line is, aside from some deadfall, intact.
After a lunch of expertly grilled bacon burgers (thanks to Trevor Hansen for the flipping and Cristina Piccone for the shopping) we gave out enough prizes from Rock Shox, nsmb.com and Dissent Labs to satisfy everyone in attendance, without even a patch kit left over. Thanks to the great crew who joined us (including three trail runners who wanted to contribute) for killing it.
We'll be announcing our next trail day soon; it'd be great to see you out!
---
We're making big progress on Expresso and we'd love to have you out to our next trail day. Keep an eye here and on our Facebook page for updates.