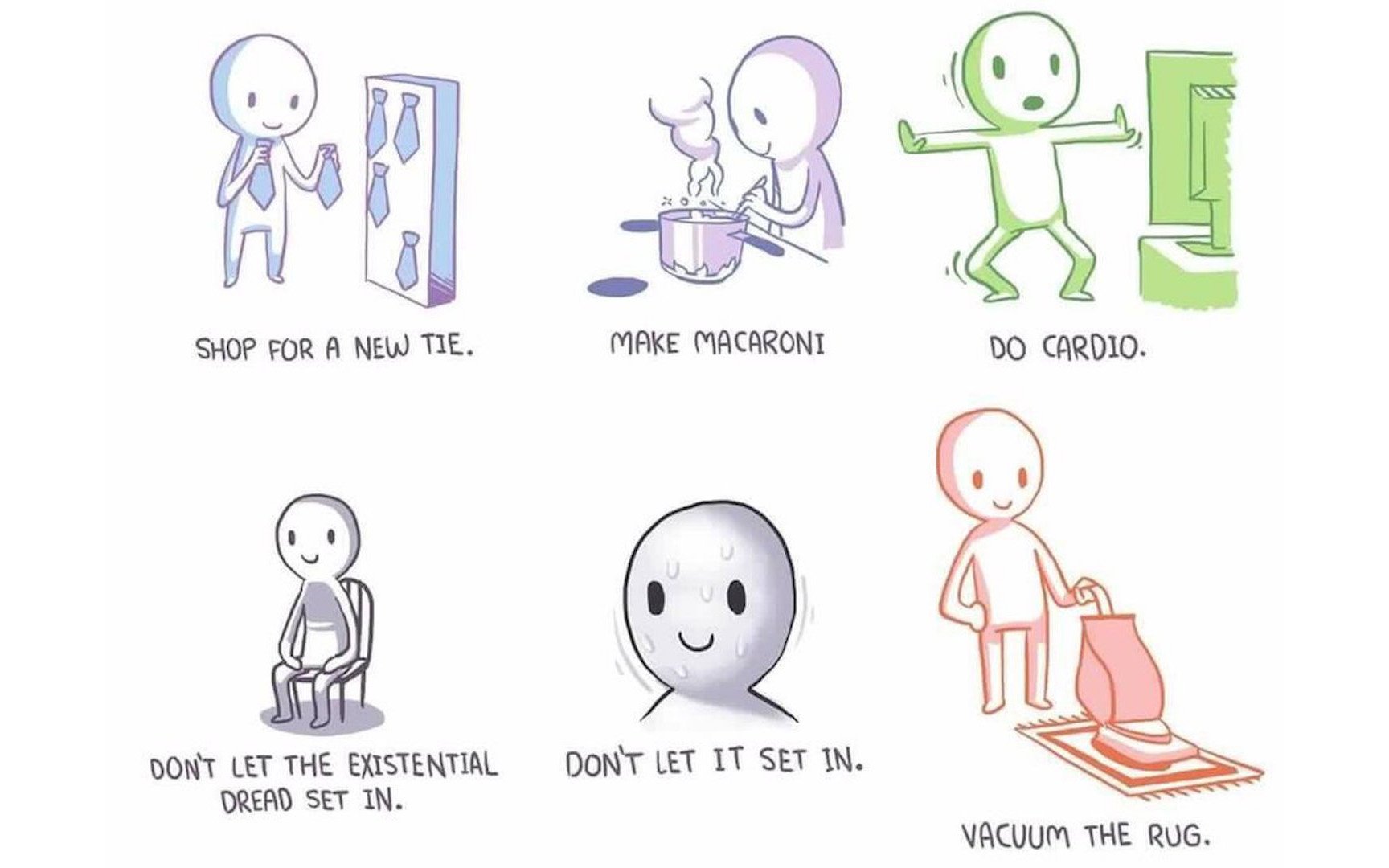 Beggars Would Ride
Existential Dread And The Proliferation Blues
It might have been the replacement seatpost that put me over the edge, trying to juggle desired dropper length against the weight differential between each length. Coulda been the rear brake conundrum on the previous build, though. I mean, it's a rear brake, so is there really any point in running something bigger than 160mm? Or, if it is determined that 180 is about optimum for the rear, can we shave a bit of weight by running a two-piston caliper, or should we person up and opt for the Full Monty clamping force of a four piston unit? But then, what's the weight/durability/performance delta between a 180 rotor with a four piston caliper and a 203 with a two piston caliper? Or maybe it was trying to decide which Maxxis tire to replace the worn out Maxxis tire on the rear of the biggish bike. Minion DHR? Assegai? Dissector? Maxx Terra, Maxx Grip, or dual compound? EXO, EXO+ or DD casing? Shit, there are FIFTEEN versions of Minion DHR between 29x2.3" and 29x2.6" to choose from, not counting the 3.0" out on the end.
Choice is good, right? Especially good if your job is to write about bike stuff. More stuff means more to write about, right?
I'm not so sure about that anymore. Aside from the mental paralysis that kicks in whenever I scroll down (insert tire brand of choice here) that insane list of compounds and casings and sizes and try – from a relatively informed place, mind you – to make some sort of purchasing decision, there's a vague feeling creeping over me that we are all just splitting hairs at this point. Isn't everything rad enough already? How far down the rabbit hole of chasing individually meaningful product performance perfection do we really need to go? At what point does relentlessly chasing constant improvement turn into a game of diminishing returns, and will we even recognize the difference between those diminished returns anymore when we get to that point?
You have to search pretty hard to find a shitty bike these days. And, after a month spent mashing shifts on a bone stock Deore equipped bike, I'd add you have to search pretty hard for things to complain about when it comes to the performance of middle of the road componentry. But complain we do. Because we, as a species, are restless little monkeys, and we are very rarely satisfied with the status quo.
So now I'll completely contradict myself, and say that Deore equipped bike REALLY needs better brake pads and rotors. That the handlebars are too heavy and that some lighter, much more expensive carbon fiber bars would imperceptibly damp trail chatter and would therefore make a lot of sense as an upgrade. That the wheels, perfectly round and true and blessed with a wonderfully low-key unobtrusive freehub buzz, really are a bit chunky and are holding me back on the climbs. That the saddle doesn't feel just right upon my taint. That the fork damping is okay, I guess, but maybe spending a grand on a different fork would make it feel even more okay. Probably oughtta play around with the air volume spacers first, though, before making that call.
Seriously, this is all I can complain about these days?
I must be getting old. That's the only rational explanation I can come up with vis-à-vis this suspicious sense of disenchantment I feel when faced with the explosive proliferation of rad stuff that makes mountain biking better. Once upon a time, when I was young, like last century, I would have welcomed some diversity in the name of increased radness.
Because once upon a time, most everything sucked. This isn't some "we had to walk uphill in the snow ten miles to school, then they'd turn the hill around so we'd have to walk ten miles uphill home from school as well" Abe Simpson shaking his fist at clouds and yelling at kids to get off his lawn, slipping into dementia rant. Things really sucked.
Handlebars were heavy and bendy. If they were light, they were prone to snapping clean in half. And they were only about 500mm wide. Square taper cranks, dear lord… The incessant creaking, wallowing out of cranks, bending of axles, to say nothing of the snapped crankarms and bb spindles that almost certainly involved pain and bloodshed in gratuitous amounts. Rims were skinny and made of something ever so slightly stronger than cheese. Wheels were held in place with thin little pieces of wire that had questionably designed and even more questionably executed little cams to tighten them down. Forks bent, head tubes ovalized or sheared straight off, geometry was not a whole lot different than what you found on road bikes, and if you desired tire choice you could have whatever you wanted so long as it was 26" in diameter and measured between 2.0" and 2.2" wide. Durometer? Save that for your fork elastomers, buddy.
The quality of mountain bikes and components was of such a standard in the 1980s and 1990s that I am to this day stunned and amazed by how people were willing to push the progression of the sport. Everyday no-talent meatheads like me could break bikes without really even trying, and we were just riding the bunny slopes compared to what was going on out on the fringe.
Product evolution thankfully happened, and allowed the progression of the sport to really get down to brass tacks. And now, after weathering a middle-evolution adolescent phase of increasingly functional but mind-bendingly ugly bikes (I'm looking at you, 2003-2013), consumers have an absolute bonanza of choice with very few obvious pitfalls and almost zero likelihood of snapped bb spindles lacerating their posterior tibial arteries. Or punching their fists through their front wheels, hands still resolutely gripping the handlebar half that had, just milliseconds before, been attached to the bike. Or…. Ahhh, nevermind. You get the picture.
Somewhere along the way we evolved entire sub-branches of the genus "mountain biking," so that the skinny freaks who race 24-hour solo XC can call themselves mountain bikers with exactly the same pedigree, authority and conviction as the winch and plummet mossbacks who are about as likely to pin a number on their baggies as they are to throw their 5.10s in the trash and buy some clipless pedals. Where a British road and cyclocross phenom can throw down and win the Olympic XC race and claim the same mountain biking legitimacy as Tyler McCaul can when he gets run into by his own camera drone while boosting huge air off a dinosaur of a film jump in Utah. Where Quebecois fatbikers and Kiwi DH bogans can share common ground, if not consistently common language. The explosion of technology, proliferation of choice and evolutionary refinement in every area of the sport has made it possible for people of every conceivable stripe to get their mountain biking groove on with more reliability, comfort and performance than ever before. Some of those mountain bikers may be more ethically aligned with backpackers, while others may be more akin to parkour athletes, but they are all still drinking from the same ideological mother river.
Here we are, in the awesome now, and I am experiencing a sensation that can best be summed up as; "the more I know, the dumber I feel." Meaning, basically, that I feel like I am drowning in choice. I can dip my paddle into any current of mountain biking that I want, even though my own reflexes and tendencies cause me to eddy out somewhere in the "wheels on ground old dude who rides trails, but not very fast anymore" branch of that mother river. But wherever I look, I face an avalanche of choice. Whether I'm looking for new shoes or a pair of grips, the sheer magnitude of options available to me is daunting. I'm not complaining. I am stoked that my footwear options now include more choices than Nike Lava Domes or Sidi Cyclocross. I am profoundly relieved that there are more aftermarket grips to choose from than Oury waffles or ODI ribs.
I'm not complaining, but maybe I am. Everything is good enough, some things are better than good enough, but everything is plenty capable, and I am finding more and more that if I try to make a choice when faced with so many options of basically similar end benefit, I freeze. According to Cam, Douglas Coupland (he's one of "your people", so you all know him, right?) referred to this in Generation X as "option paralysis: The tendency, when given unlimited choices, to make none."
Of course, bringing up Generation X only underscores just how damn old I am… Mumble mumble, shakes fist at sky, yells at kids to get off his lawn, decides that ratty old Minion still has a few rides left in it anyway…