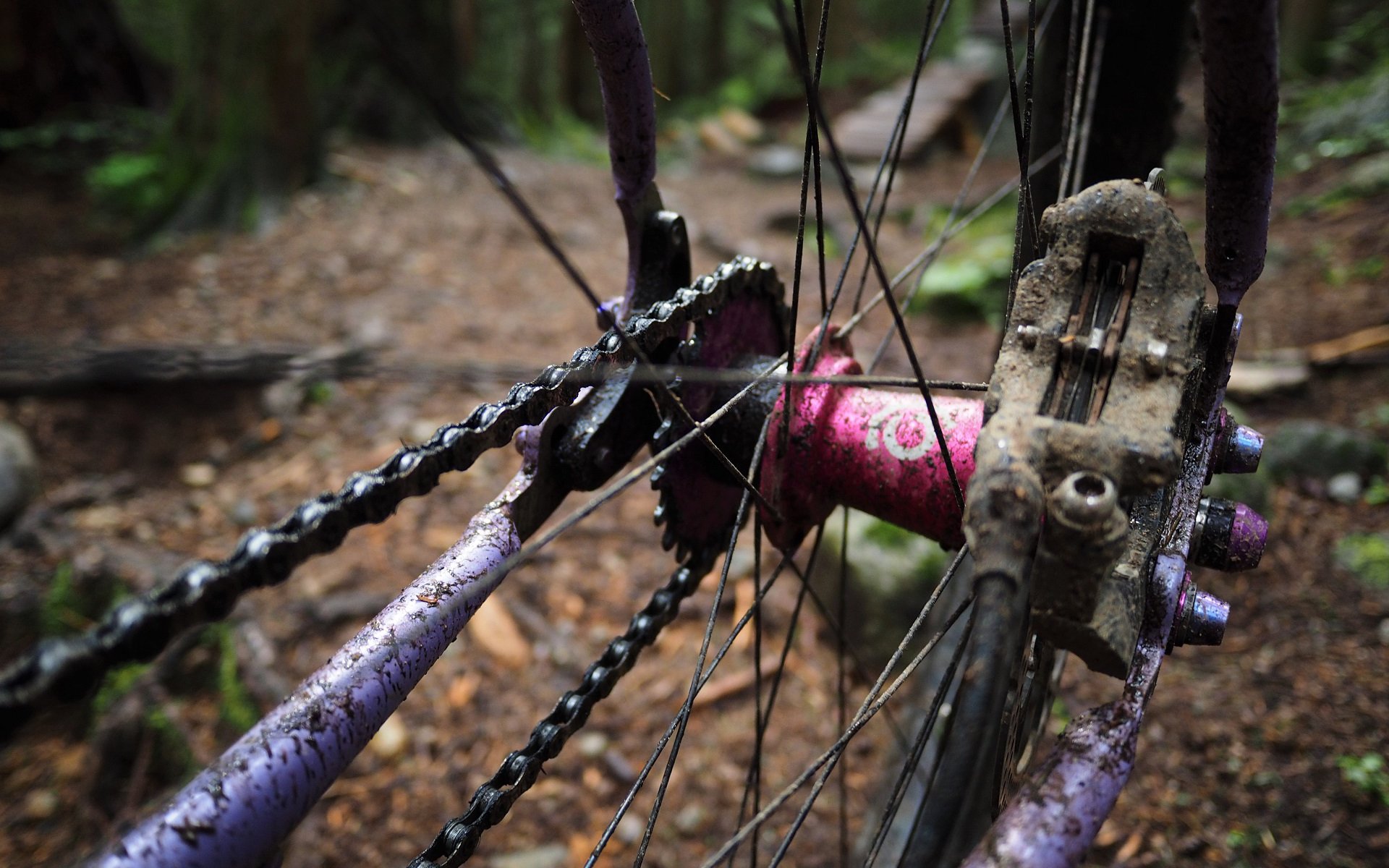 REVIEW
The Exactingly Simple Industry Nine Hydra Hubset
Simple. Excellent.
Industry Nine's product concept is quite simple. They focus on razor-sharp tolerances through their hub systems and in turn their customers get lightweight and simple seeming products that meet high performance expectations and last ages with basic routine maintenance a five-year-old can do.
The Hydra hub is their flagship product. The rear hub delivers near instant (0.52°) engagement out of a system that looks a heck of a lot like most high-end pawl & driver hubs. Maybe you have to be a giant bike nerd to appreciate it, but this kind of engagement is otherwise the sole realm of significantly heavier and much more complex clutch hub systems, where the Hydra can be fully torn down for a clean and lube without a single tool. The hubs have no independent bearing adjustment and, whether you're in the camp that thinks that is a feature or a deficiency, there's only one other hubset I've ridden that's as ridiculously smooth and drag-free right out of the box.
I covered the hub guts extensively in my First Look & Teardown with the always affable Jeff Bryson and I'd highly recommend checking that out first before continuing.
Many brands, including We Are One and Crankbrothers, are now using the Hydra as their go-to hubset, often complemented by the brand's lower end 101 hub option as a more budget-focused choice. I think the Hydra makes perfect sense as high-end original equipment. The hubset is plug and play with no additional bearing adjustment and spins as drag-free as anything on the market right out of the box. It is definitely the first impression that I would want for my deluxe carbon wheelset. The Boost rear hub weighs about 290 grams, depending on the driver option, so a rider has to be prettyTUNEd* in to not think that's lite.
*Yes, it's a weight weenie joke.
I'm pedaling around on almost 1600 grams of rubber per wheel so weight is certainly not my primary concern. I love how simple it is to open the Hydra up for a clean-and-lube but plenty of other hubs are tool-free in this regard or require an extra minute with a hex key, which is not a big time commitment. What's most interesting about Hydra is the drive system.
Most 6-pawl hubs are offset so that 3 pawls engage at any time. For example, the Race Face Vault delivers 3° of engagement from a 6-pawl system. Project 321 took it a step further offering both 6x3 engagement and 6x2 engagement. With the 6x2 pawl setup, they can deliver 1.7° but it does mean that only 2 pawls are engaged at a time. Hydra drops that to 0.52° or 690 points of engagement.
So how does Hydra deliver 0.52° engagement out of a 6-pawl system? Yep, I also did the initial face cringe when I heard it was by having one pawl engage at a time. But the thing is, the harder you push, the more the system loads up, the more pawls join their sibling in dispersing load. That one initial pawl acts as a fulcrum to engage up to three more. With experience breaking freehubs, pawls, and ratchets, and wearing out drive-rings, the idea of a hub that adapts to bigger inputs is interesting. The other hubs that I have had zero issues with while single-speeding like the True Precision Stealth and Chris King Ring Drive are significantly more complicated systems than the intuitive Hydra.
I should say that compared to a King hub, the Hydra will absolutely need more frequent service and certainly more frequent bearing replacement. It's a classic trade-off in mountain biking between the ease and frequency of service and also between sealing v. drag. The two similarly-priced Gucci hubsets are certainly at the polar extremes. Chris King requires a specific tool and the Hydra is essentially tool-free but for a common bearing press. Chris King hubs have a break-in period and the Hydra spins screaming fast out of the box. Chris King has a solid 5° engagement and Hydra is a lightning 0.5°.
With a slurry of Dumonde Tech freehub grease and freehub oil, the Hydra is much quieter than the previous Industry Nine Torch hubs, which I also had a good experience with. It's hard to describe the sound they make other than to say it's a higher-pitched Chris King Angry Bees noise. I've ridden the hub with just the oil as well but adding the grease quieted things down nicely, has better longevity between services, and I don't perceive any additional drag.
Interestingly, the same bearing which will be the first to go on the Hydra is the one I have most often replaced on the Torch. Again, single-speeding. Frankly, this has been my experience with a lot of hubs and short of going to a needle bearing assembly in this location - like Chris King and also many BMX hubs - all I can think of is possibly doubling up the bearing in a Clydesdale version of the hub. When it comes time for bearings, these ABEC-5 Enduro bearings are good, but I'll source the replacements from EZO as I've had amazing results with them in my P321 hubs.
I don't have any specific beef with Enduro bearings but if you're paying a bike shop to swap your bearings in hubs or frames, and you look at the labour portion of that cost, doesn't it make sense to consider a higher quality bearing from INA, EZO, etc if that's going to cut down on how often then need to be replaced? Conversely, I have a number of friends who rely on bike shops for service work, and a straw poll returns that the only upgrade option they've been offered is ceramic. What's with that, bike shops?
Whether it's We Are One's wheels with Industry Nine Hydra hubs, Industry Nine complete wheels with their own rims made by We Are One, or any of a number of other boutique wheel options, I imagine most folks purchasing the Hydra hub will be getting them laced into a wheel system. Whether it's an option or the only option, I think between the tuneable volume, lightning engagement, quality construction, ease of service, and low drag you can be very confident in the purchase.
The aftermarket hub space is filled with very solid options including a myriad of options I haven't mentioned here, from low-engagement DT Swiss to the instantaneous motion of Onyx, who've beautifully co-opted DT's drivers. Maximizing weight, engagement, price, drag, longevity, sound, appearance, ease of service, and any number of other factors, I can argue solidly for a number of options. Hydra is certainly on that list.
Hydra is available with a classic HG driver, and, of course, SRAM XD and Shimano MircoSpline as well for you 10t cog lovers, in 11 different colours and either 28h or 32h drilling. The rear hubs start at 435 USD and the fronts at 215 USD. There's a bunch more information at Industry Nine.