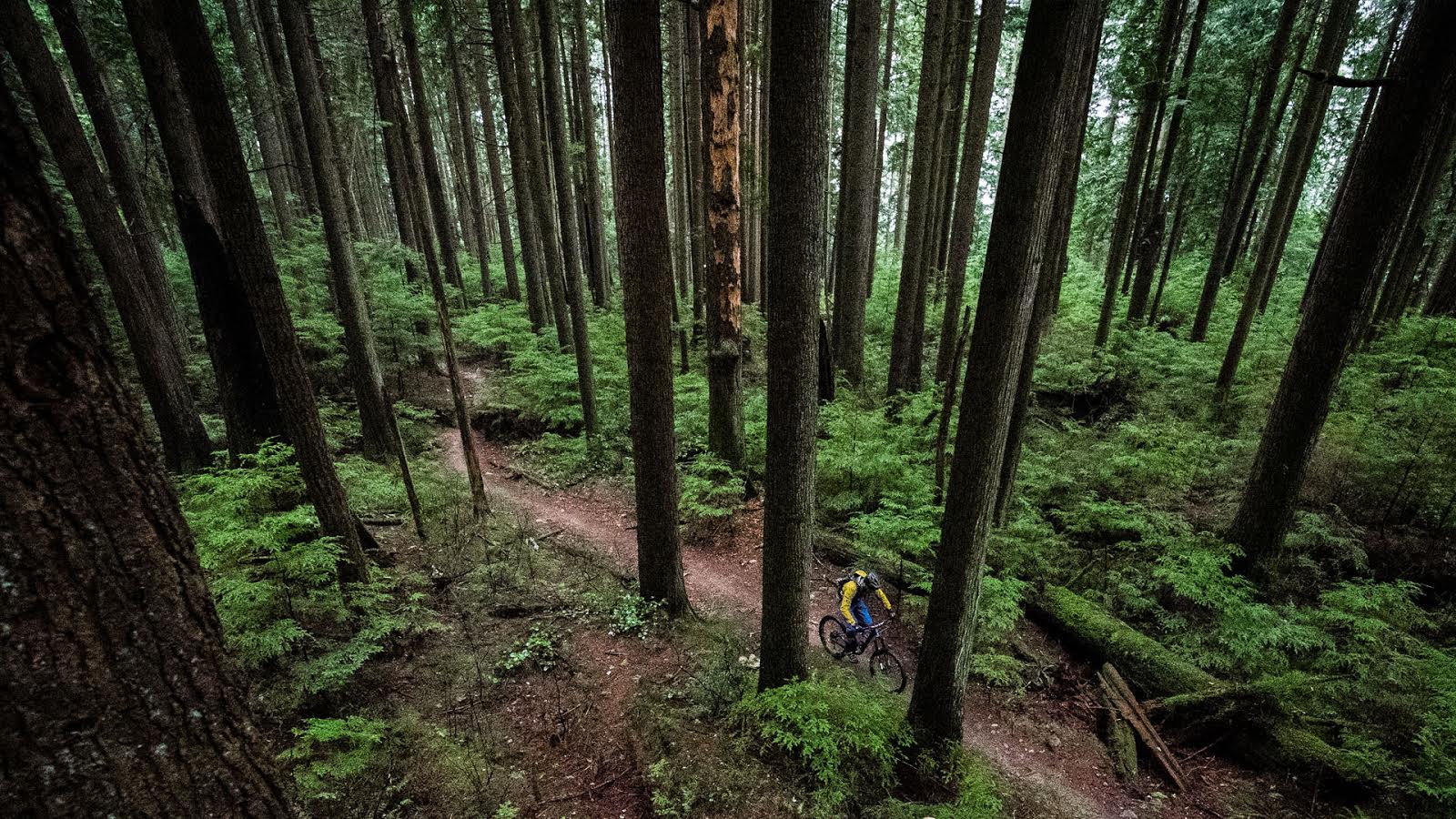 Event Recap: Battle for Bond
While much of Whistler was busy getting ready to host its first ever Ironman Triathlon this past weekend, a smaller group of superheroes were putting the final touches on WORCA's third annual women's event, the Battle for Bond. The event series kicked off in 2011 with the Betty vs. Veronica race, and then last year's Charlie's Angels event – both involving a DH race followed by an XC race. The theme for this year's event was Bond: James Bond, and consisted of a one-day enduro race format, requiring participants to complete 5 timed single-track segments throughout Whistler's Westside.
You can travel around to many different biking meccas and easily find people who are passionate about bikes, but it's rare to find as many women involved and excited about biking as you will in Whistler. For the third year in a row, this event quickly filled up with nearly 200 women registered. As a first timer to the event, it was quickly evident why this series is so popular: it was more than just a bike race for women – it was an extremely well put together event that incorporated fun into every aspect.
As the check-in area began to fill up, the scene began to look more and more like any bra-burning feminist's worst nightmare: every female stereotype was out in full force! Race kits ranged from your typical bike shorts and jersey to gold sparkly dresses and Austin Powers Fembot outfits. Girls were checking their tire pressure and their hairdos, applying chain lube and lipstick, and making sure they had the right balance between showing their assets and reinforcing their outfits to withstand a full day of riding. It was every male biker's dream.
In many people's opinion, the Battle for Bond was a hit before it had even begun because it wasn't just about the race, but the event itself. People signed up to race or volunteer just because they knew that with WORCA, Tony Horn (who ran the first two events) and Clark Lewis (who organized this year's Battle for Bond event) involved, the "race" would be memorable, regardless of the results.
As to be expected with a mass start, there was a bit of a wait to begin the first stage of the racecourse. Rather than being annoyed at having to wait so long, many of the girls amused themselves by checking out each other's outfits and making new friends with each other.
One of the most glorious aspects to this year's event was the half-naked 007's scattered throughout the course. Understandably they did get a bit distracting when you had to start the race and you were staring at their pecs rather than where you needed to ride, but I don't think many of the girls minded.
After climbing the Kadenwood Road hill, stage 2 began at the top of Big Timber. The girls rode all of Big Timber and then popped out onto the ski hill to do a few flat-cornered switchbacks down the remainder of the run, where they got shot at by a fairly naked 007 as they sprinted to the finish.
The second transition involved a good size climb from the bottom of the Creekside gondola across to Sproat Mountain, up a few gravel roads and "cardiac hill". Before riding up Lower Sproat backwards to the start of stage 3, an oasis in the desert appeared: margaritas and Lucia Gelato dished out by thong wearing men and body massages at Beaver Pass! Oh, and did I mention there were chocolates too? It's like they read our minds.
The climb up to stage 4 took the girls back up Stonebridge and Beaver Pass to the start of 99er, which worked out perfectly since that was where the oasis was, and the ladies got to help themselves to a second round of gelato and massages, just in case they didn't get enough the first round.
If you could read the minds of all the girls who ride bikes and find out what their ideal version of a bike race would be, the Battle for Bond would sum it all up. Before dropping in to each stage, some of Whistler's finest men would ask, "How are you feeling?" "How are your energy levels?" "How is your bike running?" "Have you lowered your seat post and changed into your middle gear?"
The Battle for Bond wasn't over once the last participant crossed the 5th stage finish line – a whole evening of enchantment was still ahead, hosted by the Fairmont who generously donated their ballroom for the after party. Continuing on with the Bond theme, there was funny money to gamble with, bars to get a martini (shaken, not stirred), and a dance floor.
One of the highlights of the evening was the silent auction, which raised money for the Howe Sound Women's Centre. Additional funny money could also be purchased, with proceeds going to the Women's Center as well.
Although the purpose of the Battle for Bond was to have fun, ride bikes, and raise money for charity, the girls were timed and there were a few winners to celebrate. Rocky Mountain's Fanny Paquette took the top spot again, proving that she was the ultimate Bond girl today.
1. Fanny Paquette (27:28)
2. Amy Price (28:01)
3. Laura Odgen (28:02)
4. Gloria Addario (28:08)
5. Sylvie Allen (28:12)
For a complete list of the results go HERE.
With the awards handed out, the silent auction closed and paid up, and the casino packed away, all that was left was to dance away the night. On behalf of all the other girls who participated in this year's Battle for Bond, a special thank you goes out to WORCA and Clark Lewis for organizing this day of delight, all the wonderful volunteers and cheerleaders that made the race so safe and so fun, the sponsors who generously donated their space and goods, and to Sean St. Denis for taking great photos all day and night.
Like what you've read here? Follow Leanne on instagram and Twitter. The full line up of Sean St. Denis' photos of the Battle for Bond event can be found HERE.
---
WORCA events are not to be missed but this one looked especially good! Congrats to all the ladies who got out there and slayed the enduro course and the dance floor!