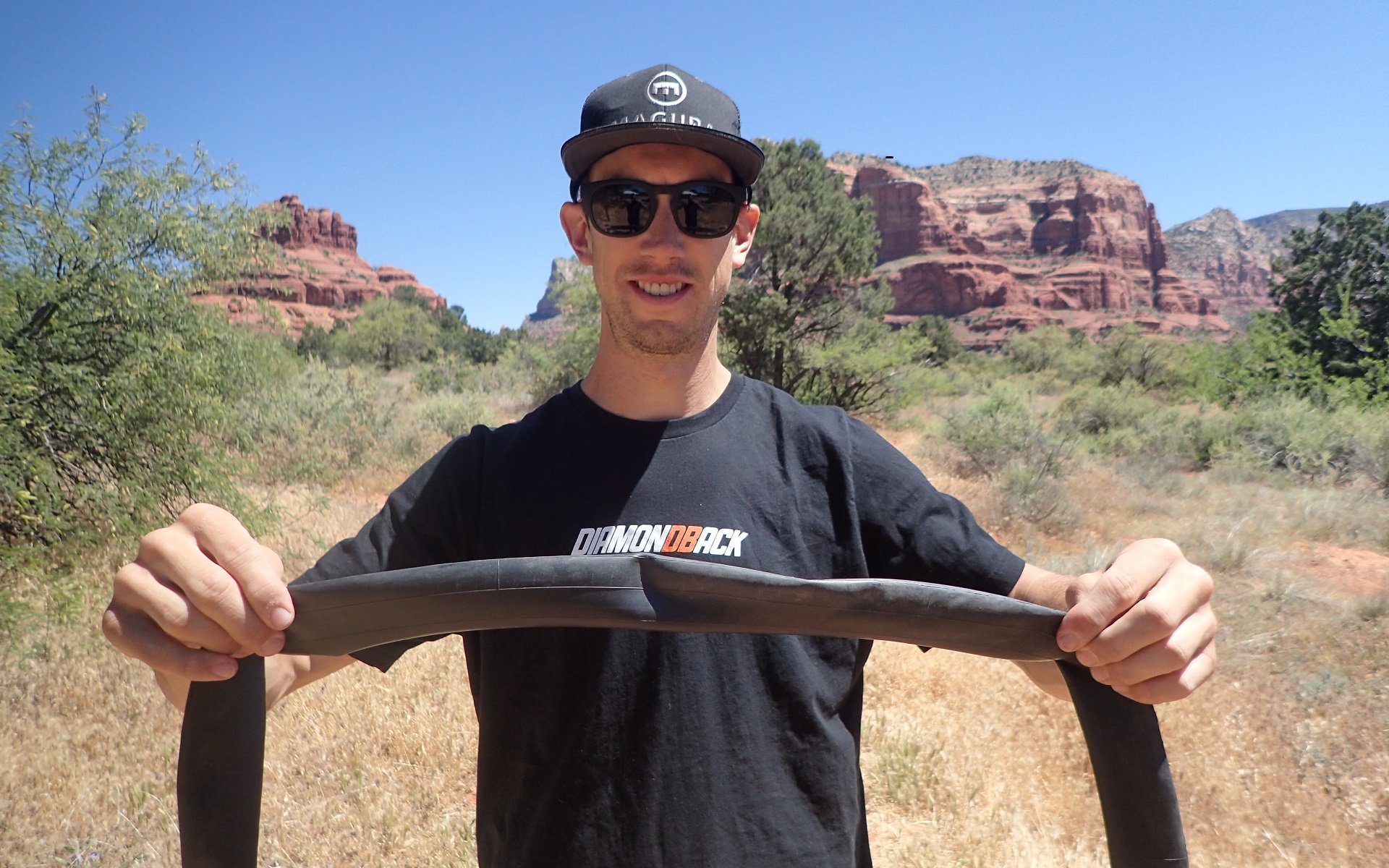 Editorial
Eric Porter's Universal Tube Trick
Eric Porter
Eric is a diverse pro rider with a history of XC, DH and Slopestyle competition. He shreds on a bike and now focuses on producing stories and videos from Guatemala to Alaska and anywhere else there are shenanigans to be had. 
He rides for Diamondback, Magura, POC, Clif Bar, Camelbak, Reynolds, Kenda, Deity and Fox Racing Shox. He's a delighted dad, quite possibly the second nicest guy to professionally ride bikes* and he's a consummate bike nerd.
*The crown of course belongs to Ryan Leech

The Universal Tube Size Trick
Eric happily stomped on my long held opinion that if I'm going to carry one tube in the event of a tubeless tire failure a 26" is the best choice as a universal donor. It can be stretched into a 27" or 29'er tire in a pinch and stuffing a larger tube into a smaller tire is a pain right?
Wrong. Eric's easy to use sleeve trick makes it quick and simple to re-size a 29'er tube to any size in a pinch. Your kid's 20" BMX has a flat? As long as there's a 29'er tube in the house it's all good. 
It's ridiculously quick and easy to do - heck, I even managed on my first try - and there are tonnes of scenarios where it will come in handy. For example, when your buddy has his 5th flat of the day riding The Whole Enchilada in Moab and no one has a 26" tube left to lend him. 
For a person riding more than one wheel size it also means I can carry one size of tube in my pack without having to think about what bike I'm riding. A 29'er tube will also easily inflate to support a 29+ tire so this trick opens me up to every eventuality I see on the trail.*
*Except for Fat Bikes?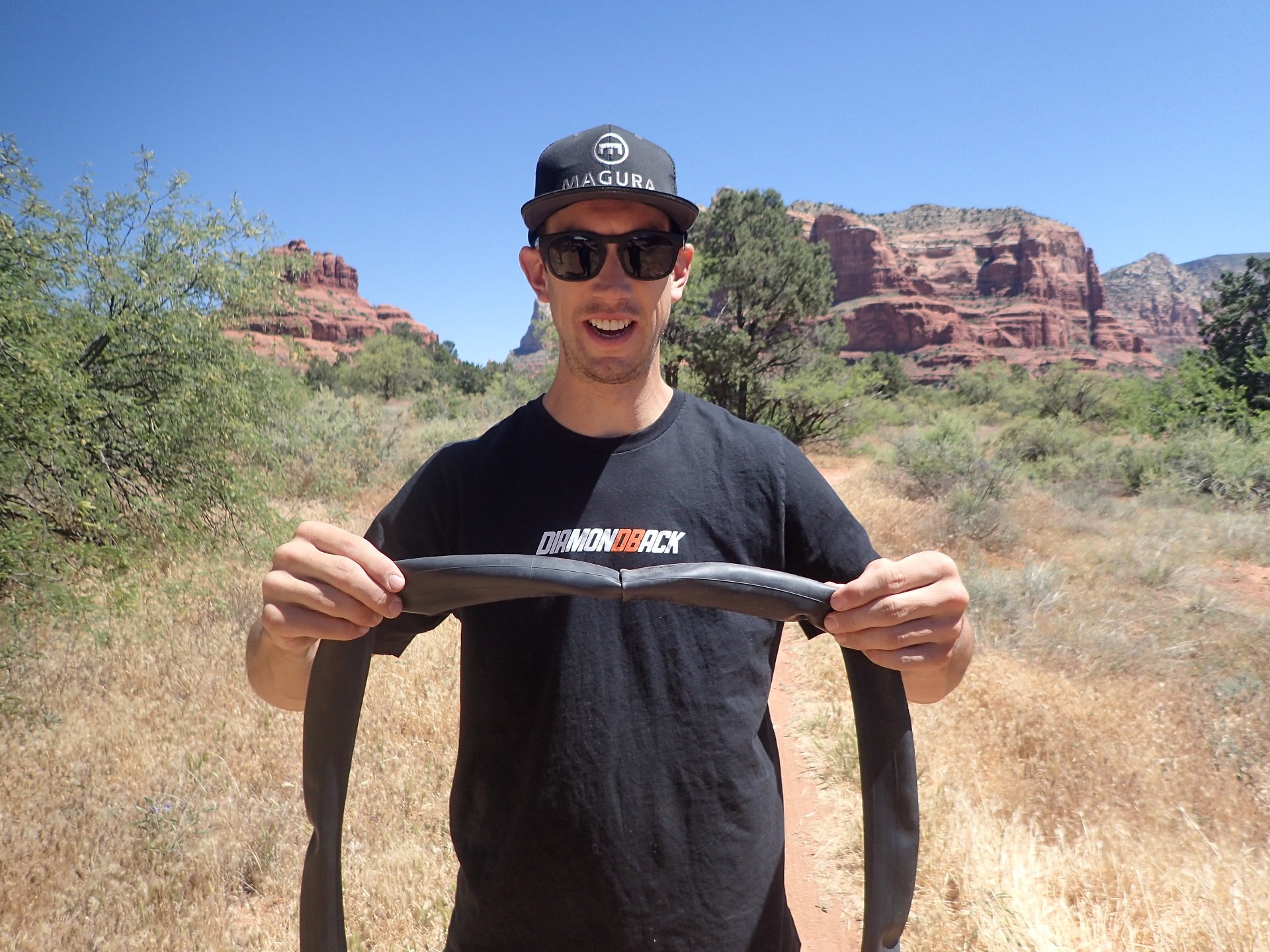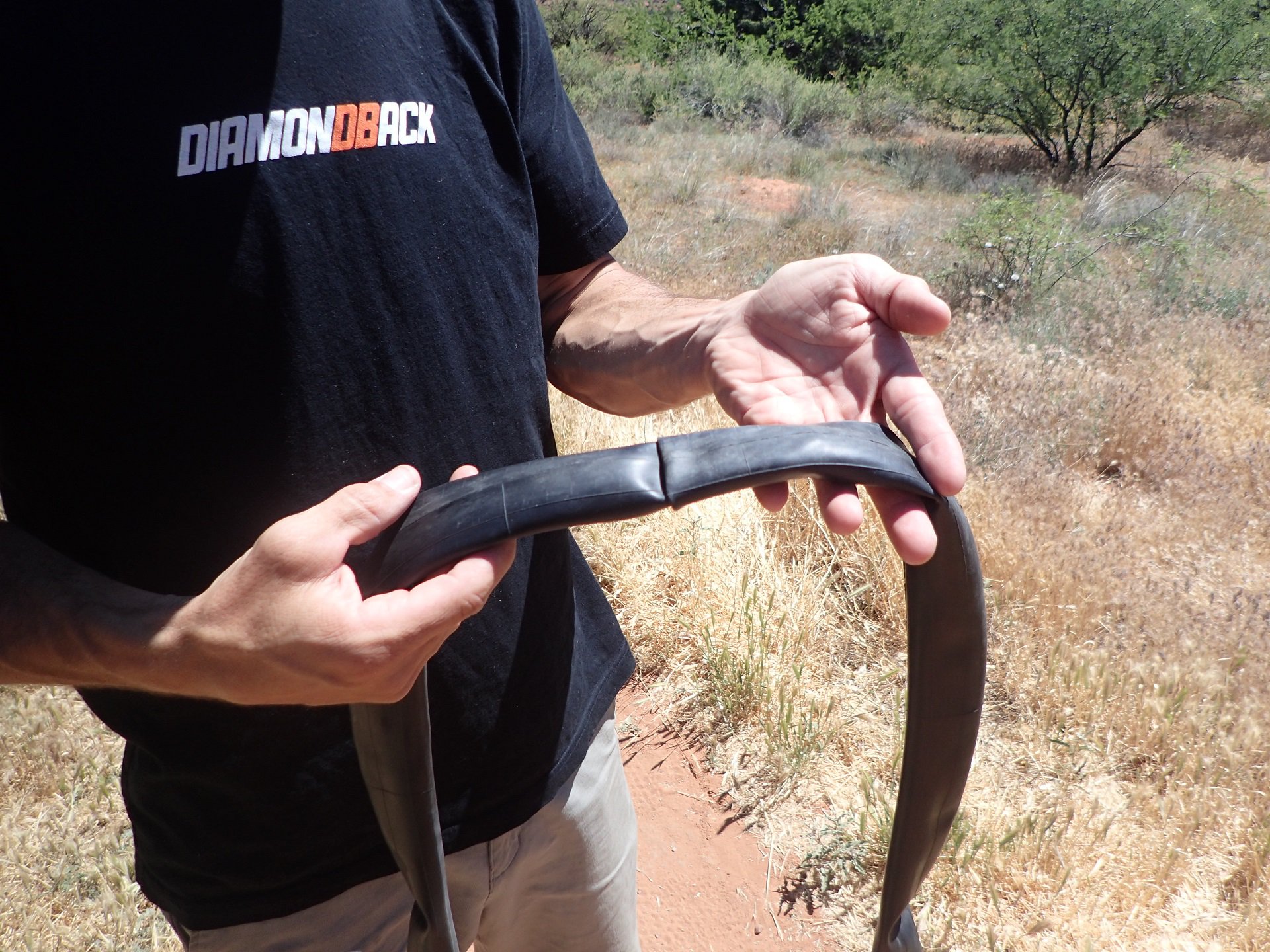 Once the tube has been sleeved down the right size it's just a matter of popping it into the tire and inflating it. Ride it home, clean it up, and throw it back in the pack for next time.
Thanks Eric!