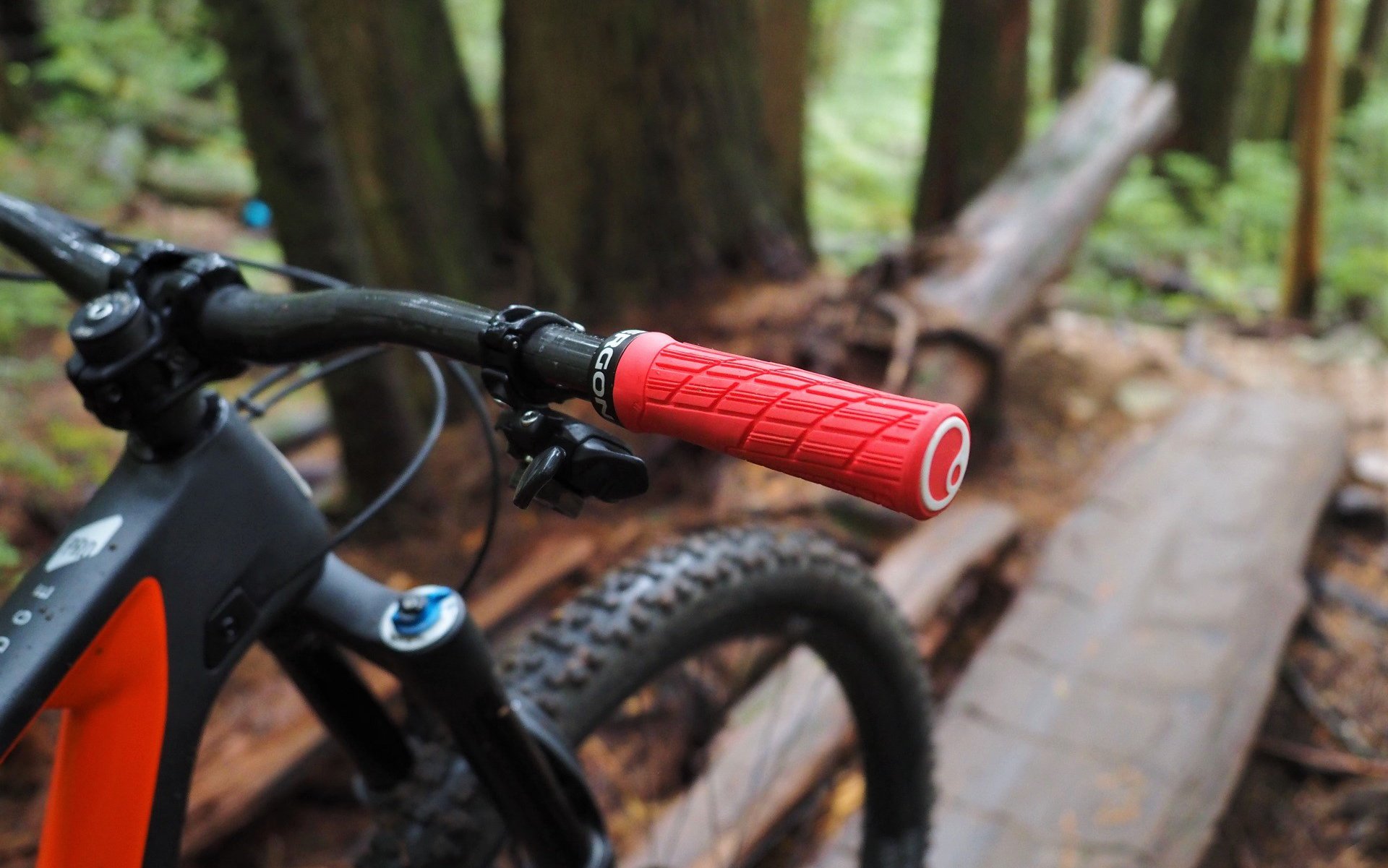 TWO-MINUTE REVIEWS
Ergon GE1 Evo Slim Grips
Ergon Evo GE1 Slim Grips
I think the GE1 Evo Slim lock-on grip is an interesting option for anyone who prefers the feel of thin grips but can't ride them due to hand pain or numbing. The GE1 increases damping and forgiveness compared to any thin lock-on grip I've tried thanks to a unique shape that focuses material where I'm applying pressure to the bar.
Ergon says the shape of the GE1 Evo supports a better riding position with wide bars. The offset shape is designed to have the rider automatically bend elbows outwards for technical riding positioning the upper body, forearms, and hands optimally.
Like riding an oval chainring, it's a strange shape to take in but feels very natural in use. I noticed my hands were less sore after long descents compared to other lock-on grips I've used without any performance tradeoff.
MSRP for the GE1 Evo grips (slim or otherwise) is £34.95 US$34.95 €34.95 and CDN$46.95.
For more information on the Ergon GE1 Evo check here.