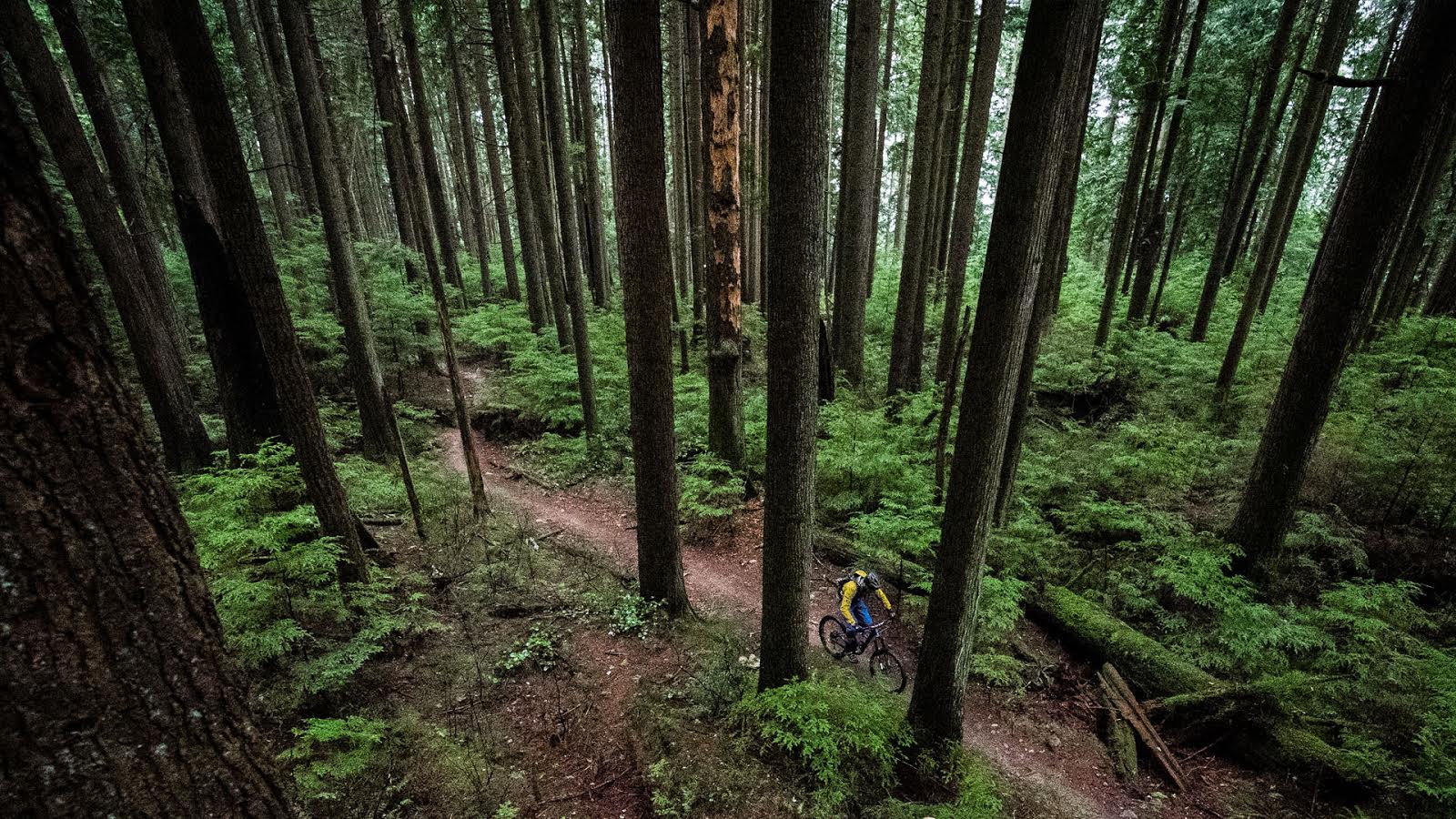 ENVE M-Series: Four New Carbon Rims
ENVE is pleased to announce the MSERIES, a game changing collection of mountain wheels featuring four rim models developed for specific rider profiles. These four models consider a rider's propensity towards descending versus ascending and are named accordingly.
Each model in the MSERIES features a revolutionary design that results in a lighter, stiffer, stronger, and more predictable rim. Fundamental in the design of each new rim is a structure and shape that provides improved vertical compliance without sacrificing lateral stiffness. "As cliché as it may be to speak of vertical compliance and lateral stiffness, the advancements we have made with the MSERIES rim structures produce that very outcome. The performance benefits are significant in much the same way that dialing in the right tire pressure is," stated ENVE VP of Research and Development Scott Nielson.
The new MSERIES is significantly more impact resistant than its comparable first generation predecessor. Remarkably, the new MSERIES rims are notably lighter than the previous generation mountain rims even with these improvements in impact toughness. For example, the new 29" M50 tips the scales at 320 grams while the first generation equivalent the 29 XC, weighed a respectable 385 grams.
In order to further refine the ride tune of the new MSERIES, each rim model features a unique depth and width. Rim width is determined by pairing each rim model with the predominant tire widths used for the defined ride application. By optimizing the rim and tire interface, handling predictability and traction are improved.
Additionally, the new MSERIES features an improved tubeless design that refines the union of tire and rim creating a more reliable seal and reducing the possibility of "burping". This new level of tubeless performance is made possible in part by a new "hookless" bead design. Lead Engineer Brett Satterthwaite stated, "Our beadless hook design has performance implications that include better tubeless performance, pinch flat resistance, and impact durability. It is a design that truly plays to the strengths of full carbon construction."
ENVE's new MSERIES is now shipping to authorized dealers and distributors around the world. The new MSERIES will also be available on select complete bike models from ENVE OEM Partners: Cannondale, Santa Cruz Bicycles, Turner, and Intense.
About ENVE Composites 
Located in Ogden, Utah, ENVE Composites is a manufacturer of handmade carbon fiber bicycle rims and components. ENVE is a company made up of passionate cyclists that have created a unique brand and complete product offering based on a riding lifestyle. ENVE employees have designed and innovated some of the world's most respected products in the bicycle as well as other outdoor industries. ENVE designs and manufactures 100% of their rims in the US.
---
ENVE was already the desire of many and this move isn't going to change that… have a peek HERE.