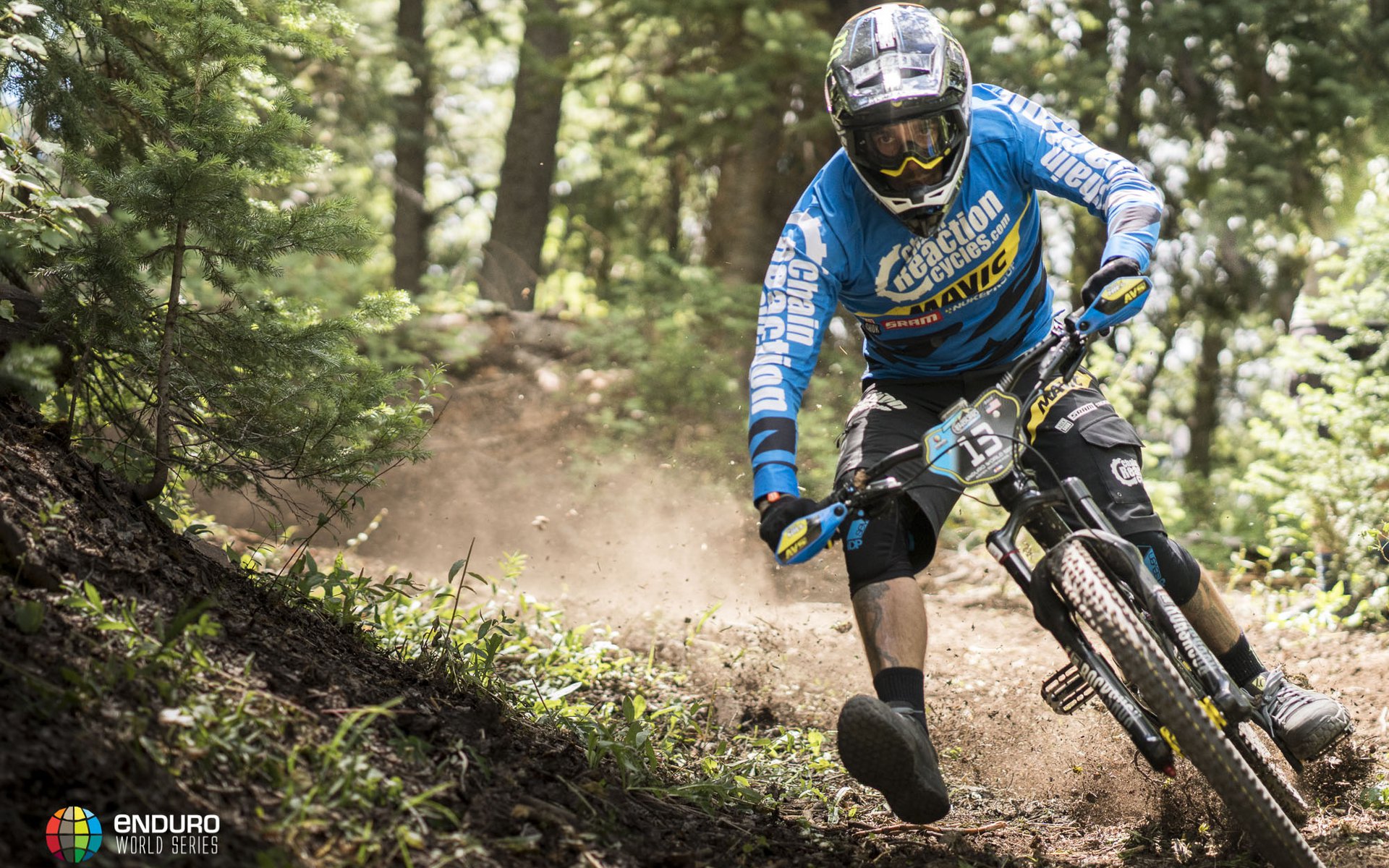 PRESS RELEASE
Enduro World Series Qualifier Events Expand to 25 Countries
If you've ever wanted to put your skills up against the best riders in the world, now is the time. With the EWS Qualifier Series expanding to more than 50 events in 25 countries around the world, the opportunity to race against the best has never been so big. Can you keep within thirty seconds of Hill on a stage riddled with corners or can you put a dent into Ravanel's current dominance over the fastest women on the planet? Here's your chance to find out.  
---
The Enduro World Series (EWS) is coming to a race near you as the list of official Qualifier events grows to 50 races spread across 25 countries and four continents. 
The expanded lists of races see the EWS moving into new territories including Bulgaria, Romania, Croatia, Poland, Switzerland, Colombia and Slovakia. There will also be a race in Lesotho, marking the first time the EWS will hold an event in Africa. 
Taking place across four continents in 2018, the 50 events will allow the fastest riders a way to secure entry to their chosen EWS races. Enduro Mountain Bike Association (EMBA) members can gain points based on their results at these local races, with their best three results of the year totalled to generate their global qualifying ranking for the following year. More details about how the global ranking will be calculated will be released next week - along with some more big news... 
The Qualifier events were introduced in 2016, with 40 events taking place in 18 countries, and so far roughly 300 athletes have gained direct entry to this season's races as a result of the system.
Chris Ball, Managing Director of the Enduro World Series, said: "The Qualifier events have been a real success when they were introduced in 2016 and it's great to see them expanding this season. Demand for EWS entries grows year on year and the Qualifier events are a great way for riders, especially amateurs, to have a clear and fair pathway into the World Series.
"We've been overwhelmed by the number of applications we've had to host Qualifiers this year, and it's great to see so many countries involved - with 43 nationalities already entered in this season's EWS races it's amazing to see how truly global the sport has become. It's great to offer so many riders the chance to participate in the series and we look forward to seeing who rises through the Qualifier ranks to qualify for the main EWS races in 2019."   
Check out the full calendar of EWS Qualifier events for a stop nearest you.